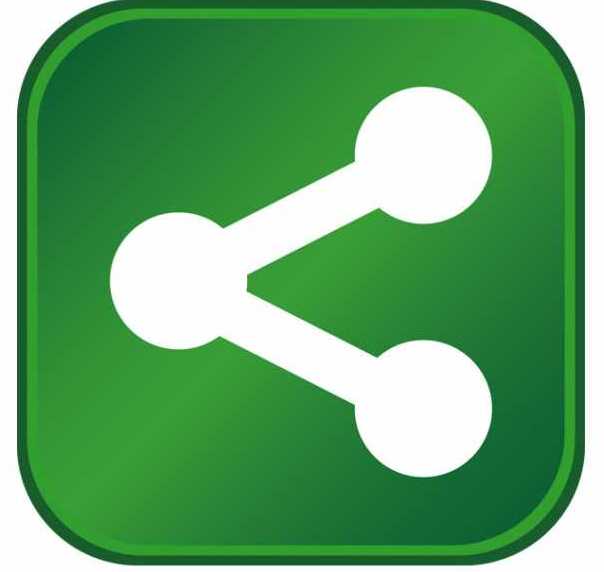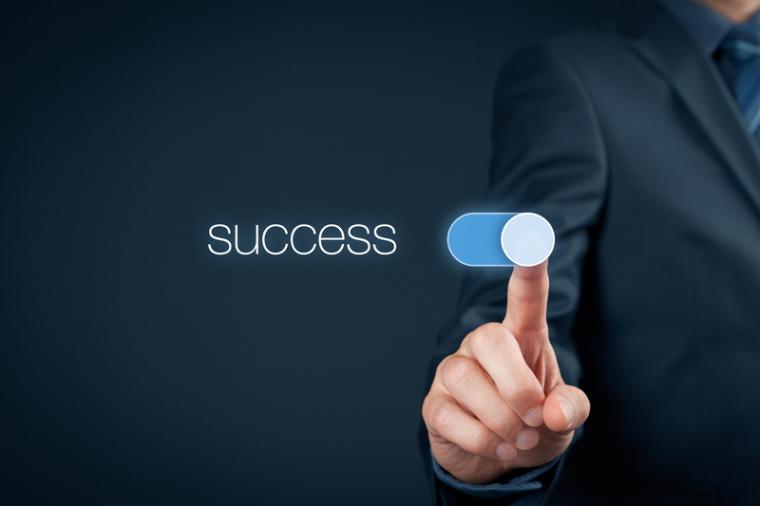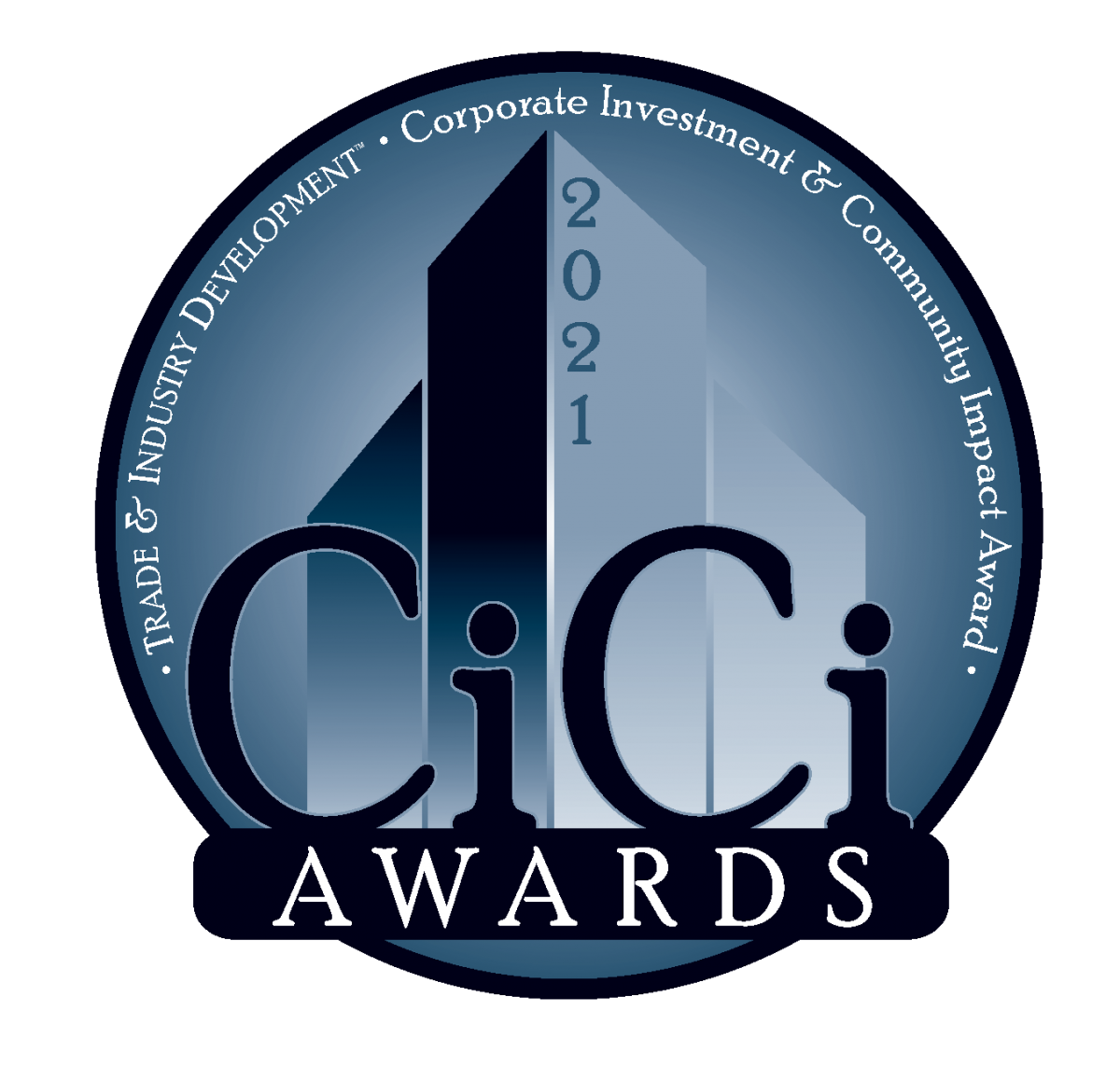 While 2020 has certainly presented some challenges on the corporate investment front, many large projects continued apace, and the year is shaping up to be a strong one. The 15 Corporate Investment winners of Trade & Industry Development's 2021 CiCi Awards have been determined from the details announced in 2019 and 2020 of corporate development projects. (This year, we've chosen to combine the two years due to the interruption COVID-19 wrought in the spring, both to the projects themselves as well as our publishing schedule.) Collectively, these 15 projects bring more than $31 billion in corporate investment. But the benefits go well beyond the capital involved. These projects are creating a total of nearly 18,000 new jobs and retaining more than 4,000 existing jobs. 
Technology remains a major job-creator in our list of winners. Taiwan Semiconductor is spending $12 billion in Maricopa County, Arizona to build a facility that will produce semiconductor wafers, creating thousands of jobs. Google and Facebook are expanding their footprint of data centers, with the former building a $600 million facility in Ellis County, Texas, and the latter investing $800 million in DeKalb County, Illinois. 
One of our largest single winning projects is that of Grön Fuels, which is leasing 141 acres at the Port of Greater Baton Rouge, Louisiana, where it's currently engaging in the front-end engineering and design work to build a renewable fuels complex at the port. The project will represent a $9.2 billion investment and create more than 1,000 jobs. 
There are also several automotive projects on the list: that of General Motors, which is building a $1.5 billion facility in St. Charles County, Missouri; and Ford Motor Company, which is spending more than $1.4 million to expand and modernize a plant in Wayne County, Michigan. Ultium Cells, a joint project between GM and South Korea's LG Chem, will revitalize a former GM assembly plant in Lordstown, Ohio to build lithium-ion battery cells for electric vehicles. The project will see an investment of $1.5 billion and create about 1,000 jobs that are sorely needed in the area. Other automotive projects include that of Allison Transmission, a $425 million investment in Marion County, Indiana; and AW Texas, Inc., a $400 million U.S. facility for Japan's Aisin AW that will produce drive trains, transmissions and vehicle IT systems for Toyota pickups in Texas' Guadalupe County. Finally, high-end EV company Tesla is investing $1.1 billion in Travis County, Texas in a project that is expected to create 5,000 jobs. 
In total, TID's 2021 Corporate Investment CiCi Awards recipients are a testament to the effectiveness of the alliances formed between companies and economic developers and entities at the state and local levels. Read on for more details about these compelling projects. 
Taiwan Semiconductor Manufacturing Company, Maricopa County, Arizona
Taiwan Semiconductor Manufacturing Company's 5-nanometer technology for semiconductor wafer fabrication is about as high tech as technology can get. The process has the capacity to produce 20,000 wafers each month. When it came time to choose a site for U.S. manufacturing, the company found what it was looking for in Maricopa County. 
Arizona has long been a hub for the advanced manufacturing and semiconductor industries. Companies that locate there cite the state's skilled workforce, strong supply chain, strategic geographic location, and pro-innovation policies, all of which have driven rapid industry growth and economic momentum. This new U.S. facility will enable TSMC to provide enhanced services to customers and partners and increase its ability to attract global talent, according to the company.
The Arizona Commerce Authority is currently working with TSMC, the U.S. administration, the City of Phoenix and the Greater Phoenix Economic Council to finalize all aspects of the project and choose a specific site in Phoenix for the location of the new facility. The project is expected to create over 1,600 new high-tech jobs in Maricopa County and generate thousands of additional jobs in the state for suppliers and other companies within the semiconductor industry. TSMC's total spending on this project, including capital expenditure, will be approximately $12 billion from 2021 to 2029.
"We're incredibly proud that one of the world's leading technology companies has chosen Arizona for this high-tech project, one with national and global significance," said Arizona Governor Doug Ducey. "TSMC could have picked any place in the world to build this advanced manufacturing factory. They chose Arizona for our unbeatable business climate, already thriving tech sector and ready access to an international supply chain. I'd like to thank TSMC Chairman Dr. Mark Liu for his commitment to Arizona."
Grön Fuels, West Baton Rouge Parish, Louisiana
Grön Fuels, a portfolio company of Fidelis Infrastructure, specializes in the development and production of renewable energy, low-carbon transportation fuels. In November 2020, Fidelis leaders announced that Grön Fuels had secured a long-term lease for 141 acres at the Port of Greater Baton Rouge, where the company is completing front-end engineering and design work to confirm the final feasibility of developing a renewable fuels complex at the port.
With expansion and associated projects, the complex is expected to entail $9.2 billion of total investment over several phases and create 1,025 new direct jobs with an average annual salary of $98,595 plus benefits. Louisiana Economic Development estimates the project and subsequent phases will result in up to 4,560 new indirect jobs.
Pending the final investment decision, the project will be built in stages at the leased location on the Gulf Intracoastal Waterway at the port and located beside the west bank of the Mississippi River near Port Allen. The first phase of the project will involve an investment of more than $1.25 billion, and is expected to produce up to 60,000 barrels per day of low-carbon renewable diesel, with an option to produce renewable jet fuel using non-fossil feedstocks such as soybean oil, corn oil and animal fats.
When all phases of the potential project are completed by the estimated date of 2030, the site would be one of the largest renewable fuel complexes in the world, and the latest in a trend of renewable fuel projects in Louisiana. Long known for its strengths in the oil and gas industry, Louisiana is now attracting major investments and job creation from businesses that are preparing for a low-carbon future.
"Louisiana's core strengths in the field of building and operating plants that produce fuels and products for the world, coupled with its logistically advantaged deep-water location at the nexus of energy and agriculture, serve as the launching point for a new 'high tech' transition of the region into the next generation of energy," said Dan Shapiro, Fidelis Managing partner. "I'm proud to be involved in this exciting project as we work to advance it through feasibility and its next steps."
Steel Dynamics, Inc., San Patricio County, Texas
Steel Dynamics is one of the largest domestic steel producers and metals recyclers in the U.S. based on estimated annual steelmaking and metals recycling capability, with facilities located throughout the U.S. and Mexico. The company produces steel products, including hot roll, cold roll, and coated sheet steel, structural steel beams and shapes, rail, engineered special-bar-quality steel, cold finished steel, merchant bar products, specialty steel sections and steel joists and deck. In addition, the company produces liquid pig iron and processes and sells ferrous and nonferrous scrap.
Steel Dynamics' newest facility is being located in Sinton, Texas, which is approximately 30 miles northwest of the port of Corpus Christi and is strategically located within the targeted Southwest U.S. and Mexico market regions, which will provide the project with numerous competitive customer and raw material advantages. The new $1.9 billion facility will have an annual production capacity of approximately three million tons, with the capability to produce the latest generation of advanced high-strength steel grades. The project, which broke ground in early 2020, will include value-added finishing lines, including a galvanizing line with an annual capacity of 550,000 tons, and a paint line with an annual coating capacity of 250,000 tons. 
The mill is expected to become operational in mid-2021. When finished, it will have approximately 600 full-time workers, easily making it the largest employer in the Sinton area. With potential partnerships, that employment number could double, according to the company. 
"We are extremely excited to announce our selection of Sinton as the site for our next-generation, new flat roll steel mill investment," said Mark. D. Millett, president and CEO of Steel Dynamics, Inc. "We are eager to join the Sinton community, and we appreciate the warm welcome and support that we have received from them, Governor Abbott and the State of Texas, as well as local leaders from San Patricio County, the City of Sinton, and the Sinton Independent School Board. We thank them for their trust, shared vision, and support for this important strategic investment. We anticipate the project will create approximately 600 well-paying positions, and abundant opportunities for indirect job growth from customers and other support service providers, bringing meaningful economic growth to the surrounding communities."
General Motors, St. Charles County, Missouri
In December of 2019, GM announced its decision to invest $1.5 billion and retain nearly 4,000 jobs at its Wentzville, Missouri facility. The Wentzville plant currently produces Chevrolet and GMC mid-size pickups and full-size vans, and directly employs 4,000 hourly and 330 salaried employees. Over $2 billion in GDP is generated from the Wentzville plant annually, and it is the fourth largest employer in St. Charles County. 
Without the continued investment in this plant, GM would have had the option to move to any number of locations outside the state, and with it, suppliers that have located in the area would also leave. That kind of relocation would leave 4,330 families without an income. The expansion is one of the largest single project investments from the private sector in Missouri, and it is expected to attract other, related businesses to the area. 
"We know this investment will bring other parts suppliers and other manufacturing to the Wentzville area," said UAW Local President Glenn Kage.
To encourage the GM investment in the plant, the Missouri Department of Transportation, Ameren, St. Charles Community College, St. Charles County and the City of Wentzville partnered to offer several incentives, including $50 million from Auto Missouri Works, $3.1 million from the Missouri One Start Training program, $4 million for infrastructure improvements and $4.2 million in sales tax exemption for non-manufacturing personal property. 
"This is, obviously, great news not only for St. Charles County but also metro St. Louis and all of Missouri," said St. Charles County Executive Steve Ehlmann. "As our community's largest employer, GM's continued investment and growth highlight the strength of advanced manufacturing in St. Charles County. This funding from the state shows how serious Governor Parson is about the success of business and workforce development in Missouri."
Ultium Cells LLC., Trumbull County, Ohio
After 52 years of operation that produced more than 16 million new vehicles, the General Motors assembly plant in Lordstown, Ohio, home of the Chevrolet Cruze, shut down in March 2019. As Americans gravitated to trucks and SUVs and turned away from cars, the decision was a significant piece of GM's plans to restructure its business. When the Lordstown plant closed, however, 1,500 workers lost their jobs.
Responding to the moment, JobsOhio, Ohio's private nonprofit economic development corporation, banded together with partners across the state to address the serious impact on the community and remedy the situation. 
Ohio is the number one producer of engines and the number two producer of transmissions in the U.S. However, as the world transitions from internal combustion engines to EVs, battery technology and production will be the new backbone of the automotive industry.
In December 2019, GM, in partnership with LG Chem, Korea's largest diversified chemical company, announced a 50/50 joint venture to mass produce lithium-ion battery cells for future battery-electric vehicles (EV). The plant would be established in the Lordstown area of Northeast Ohio and create 1,000 new jobs. The project site is adjacent to the Lordstown Assembly Plant, which is now owned by Lordstown Motors, an EV truck manufacturer. 
The project, known as Ultium Cells LLC, is now an integral part of GM's ambitious plans to develop 20 EV models by 2023 and it represents an investment of up to $2.3 billion through the new, equally owned joint venture company. At the completion of the project, the facility will be one of the largest cell manufacturing plants in the world.
The Ultium Cells project marks the start of a new era in Lordstown, the Mahoning Valley, and Ohio. Locals in the Lordstown-Mahoning Valley region are beginning to describe it as "Voltage Valley."
"With this investment, Ohio and its highly capable workforce will play a key role in our journey toward a world with zero emissions," said Mary Barra, chairman and CEO of GM. "Combining our manufacturing expertise with LG Chem's leading battery-cell technology will help accelerate our pursuit of an all-electric future. We look forward to collaborating with LG Chem on future cell technologies that will continue to improve the value we deliver to our customers."
Ford Motor Company, Wayne County, Michigan
Founded in Michigan in 1903, Ford Motor Company is among the world's largest producers of cars and trucks. Today, approximately 40,000 of its 200,000 employees are located in Michigan, and the company continues to pursue emerging opportunities through investments in mobility, electrification, and autonomous vehicles.
Recently, the company announced plans to invest $1.45 billion at two of its key Southeast Michigan manufacturing sites to renovate and install new machinery and equipment at existing plant buildings, re-purpose and modernize underused plant land and building sites, as well as add employment for product line expansions. At Ford's Wayne facilities, the renovation will prepare for the upcoming launch of its new Bronco and include a new Ranger/Bronco modification center. Additional machinery and tooling investment in the plant facilities in 2021 and 2022 for additional Ranger and Bronco and other product up-fitting are also planned.
The proposed project will further expand the company's massive footprint in Michigan and create an extended ripple effect that is expected to benefit Tier 1 suppliers, the Tier 1 supply base and several communities. By creating a pathway for current hourly/temporary employees to move to full-time status, the company provides secured wages and benefits that offer a sense of permanency to its employees. The new projects will create 2,700 new jobs with a capital investment of up to $766.5 million at Ford's Michigan Assembly Plant and 300 new jobs with a capital investment of up to $696 million at its Dearborn Truck Plant. 
In total, the project will result in 3,000 new jobs and more than $1.4 billion in capital investment, of which $408.5 million is qualified investment in eligible personal property. The 3,000 certified new jobs will have an average wage of at least $61,047 and will be created within five years. In order to secure the project in Michigan, the company will have access to a performance-based Good Jobs for Michigan program that withholds tax capture for up to 10 years valued at up to $26 million, and two state essential services assessment exemptions for up to 15 years valued at up to $9.2 million. The project was brought to fruition with the help of the Michigan Economic Development Corporation. 
"Ford is proud to be America's number one producer of vehicles and the largest employer of UAW-represented autoworkers," said Joe Hinrichs, Ford's president, Automotive. "We appreciate the strong support from the State of Michigan and our local government partners as we continue to invest in our operations and the people in Michigan."
Nucor, Meade County, Kentucky
In October 2020, Nucor Corporation broke ground on the company's new 400 job, $1.36 billion steel plate manufacturing mill in Meade County, Kentucky, a project that is expected to employ up to 1,500 contractors during construction. Located in the Buttermilk Falls Industrial Park along the Ohio River in Brandenburg, the 1.5 million-square-foot operation will provide Nucor with 1.2 million tons of annual capacity for steel plate production. Across the 400 full-time jobs, Nucor executives said, average annual compensation will be $72,000. Positions include equipment operators, production specialists, safety and environmental technicians, engineers, and office support staff. The mill is expected to open in 2022.
"Nucor Steel Brandenburg will be a difference-maker for its employees, their families and the economy of Meade County and the surrounding region," said Kentucky Governor Andy Beshear. "Nucor already stands as a major employer in the commonwealth, and its continued growth helps build a brighter and better Kentucky for our families. I'm grateful to Nucor and anticipate many years of continued success and partnership between Nucor and Kentucky."
Logistically, Nucor Steel Brandenburg takes advantage of Kentucky's key geographic location. Access to the Ohio River will allow Nucor to supply the mill with direct-reduced iron and scrap steel by barge. From the center of the U.S. manufacturing corridor, Nucor will be able to quickly and cost-effectively distribute plate products to customers regionally and nationwide. In using an electric-arc furnace, the mill will leverage Kentucky's highly competitive industrial electricity rates. Last year, Kentucky averaged 5.39 cents per kWh for industrial electric, the second lowest rate east of the Mississippi River.
To encourage the investment and job growth in the community, the Kentucky Economic Development Finance Authority (KEDFA) approved a 15-year incentive agreement with the company under the Kentucky Business Investment program. The performance-based agreement can provide up to $30 million in tax incentives based on the company's investment of $1.36 billion. Additionally, KEDFA approved Nucor for up to $10 million in tax incentives through the Kentucky Enterprise Initiative Act (KEIA), which allows companies to recoup Kentucky sales and use tax on construction costs, building fixtures, equipment used in research and development and electronic processing.
"A core part of our company mission is to support the communities where we live and work. We have been doing business in the state for more than a decade and have found that the people of Kentucky share our company's values of hard work, determination and teamwork," said Leon Topalian, president and CEO of Nucor. 
Tesla, Travis County, Texas
In August of 2020, Tesla broke ground on its new $1.1 billion gigafactory near Del Valle, Texas. The new electric vehicle manufacturing facility is expected to bring 5,000 jobs to the Austin area with an average annual salary of $47,147. The four million square-foot facility will be Tesla's biggest factory to date, covering approximately 2,000 acres located about 15 minutes from downtown Austin.
Once complete, the new factory will build Tesla's upcoming Cybertruck pickup and will be a second U.S. manufacturing site for the Model Y small SUV. According to county officials, Travis County beat aggressive offers by both Nashville and Tulsa for the site of the new factory. To attract the project, economic development agencies including the Austin Chamber, the Office of the Governor – Economic Development & Tourism, and the City of Del Valle are providing Tesla with more than $60 million in tax breaks from the county and a local school district over the next decade.
"Tesla is one of the most exciting and innovative companies in the world, and we are proud to welcome its team to the State of Texas," said Governor Abbott. "Texas has the best workforce in the nation, and we've built an economic environment that allows companies like Tesla to innovate and succeed. Tesla's Gigafactory Texas will keep the Texas economy the strongest in the nation and will create thousands of jobs for hard-working Texans. I look forward to the tremendous benefits that Tesla's investment will bring to Central Texas and to the entire state."
Work on the project, dubbed "Giga Texas," is already underway, and Tesla founder Elon Musk noted that it will be unique, as well as open to the public.  
"We're going to make it a factory that is going to be stunning; it's right on the Colorado River. So we're actually going to have to have a boardwalk [and] hiking, biking trail. It's going to basically be an ecological paradise," said Musk during a July 2020 earnings call. 
Centene Corp., Mecklenburg County, North Carolina
In July 2020, St. Louis-based Centene Corp. announced it would spend over $1 billion to establish its East Coast headquarters and technology hub in Charlotte, bringing at least 3,237 jobs in the coming years, and eventually providing as many as 6,000 jobs. The announcement marks one of the largest economic development projects in recent state history. 
Centene provides health and wellness services for individuals covered by private health insurers, Medicare, Medicaid and government-sponsored plans for military personnel, veterans, and correctional facilities. The company currently serves more than 23 million Americans across all 50 states. At No. 42 on the Fortune 500 list, Centene is the largest Medicaid managed care organization in the country. 
The project is eligible for several state incentives, including the North Carolina Job Development Investment Grant, which authorizes the potential reimbursement to the company of up to $387.89 million spread over 39 years if job creation and investment goals are met. The project is also eligible for up to $4.53 million in support from the Customized Training Program of the North Carolina Community College System, up to $31.6 million through a 12-year business investment grant from the City of Charlotte, and additional incentives from Mecklenburg County. 
Centene's campus, located in Charlotte's University City neighborhood, will be state-of-the-art. The campus will provide over one million square feet of office and meeting space, a corporate boardroom, a childcare and early education center, dining venues, an auditorium, fitness center, and a stand-alone building housing a corporate learning and professional development center called Centene Tech University.
"We chose Charlotte as the home for our East Coast headquarters because we believe it will enable us to continue our strong growth and our mission to serve the most vulnerable populations," said Michael F. Neidorff, chairman, president and CEO of Centene Corp.
Charlotte's appeal for this IT-centric corporate office project included having one of the nation's fastest-growing pools of technology talent, a growing population, an international airport that is the nation's seventh-busiest, a quality of life factor that attracts workforce talent, and a highly regarded university presence. The Centene campus' proximity to UNC-Charlotte and its data programs will contribute to the company's workforce pipeline.
Facebook, Inc. d/b/a Goldframe, LLC., DeKalb County, Illinois
In the summer of 2019, social media giant Facebook began exploring potential U.S. locations for a large-scale data center, including several locations in Illinois. In June 2020, the company announced that DeKalb County was the chosen site for the substantial data center development. With the revelation, Facebook announced that it would be investing over $800 million in rural DeKalb County as part of its commitment to invest in America. 
Once completed, the Facebook DeKalb Data Center will be among the most advanced, energy- and water-efficient data center facilities in the world, supporting an estimated 100 operational jobs. The Facebook DeKalb Data Center will be supported by 100 percent renewable energy, will use 80 percent less water than the average data center will be LEED Gold certified. The 900,000 square-foot data center, once completed, will be Facebook's 12th data center on U.S. soil. 
Facebook has partnered with the City of DeKalb, the Kishwaukee Water Reclamation District, and Krusinski Construction Company to help design, build and provide support for infrastructure in the area. This includes nearly three miles of water lines, one and a half miles of sewer extension and repaving local roads. Additionally, the fiber necessary for the DeKalb Data Center will bring important connectivity infrastructure to rural DeKalb County with excess capacity available to the community.
At the new facility, Facebook will employ technicians, engineers, construction management, facility managers, logistics professionals, and security personnel. In sum, the project will bring at least 100 jobs to rural DeKalb County with wages well above the average county wage.
"There are many variables that enter into the decision process for data center locations, and DeKalb provided many compelling reasons for Facebook to bring our newest data center to Illinois," said Rachel Peterson, VP of Data Center Strategy for Facebook. "We're so thankful to the City of DeKalb, the DeKalb County Economic Development Corporation, the Illinois Department of Commerce & Economic Opportunity, and all of our community partners for their diligence and enthusiasm throughout this process."
Google, Ellis County, Texas
Data centers deliver key tools and resources to internet users, including search results, videos, email, apps, and messaging to billions of people around the world. Internet giant Google relies heavily on data centers as the backbone of its global digital network of products and services. 
In mid-2019, it was announced that the company's newest hyperscale data center will be located in Red Oak, Texas in a project that will cover 166 acres at the intersection of State Highway 342 and Ovilla Road, about 20 miles south of Dallas. The land was previously used for agricultural purposes. 
Dallas-Fort Worth is one of the biggest data center markets in the world. The construction of the new Google data center is expected to create 40 direct jobs and additional indirect employment within the Red Oak area, both during construction and permanently. 
Members of the Red Oak City Council in Ellis County have given Google a 10-year tax abatement to help attract the data center to the region. Red Oak and Ellis County have agreed that 100 percent of personal property and 80 percent of improvements would be eligible to be abated in phase one, and would move from 80 to 85 percent of improvements eligible to be abated in phase two and beyond.
"Google's mission has always been to make the world's information universally accessible and useful," Allie Hopkins, a hardware operations manager at Google, told Dallas Innovates. "And this is possible because of these data centers."
Nestlé Purina PetCare Company, Rockingham County, North Carolina
When it closed in 2016, the MillerCoors industrial brewery in Eden took with it 500 jobs from the community. The brewery had been the third-largest employer in Rockingham County, and its closure was a blow to the area. 
In September 2020, however, Nestlé Purina PetCare Company announced plans to invest $450 million in a project that will see a new factory and distribution operation built on the site. The new project will become operational in 2022 and create up to 300 new jobs by 2024. The rebuild will transform the site into a technically advanced pet food manufacturing facility occupying 1.3 million square feet of building space. The plant will employ production operators, warehouse personnel, quality control technicians and other staff. New positions will offer wages averaging $42,053 per year, creating a $12.6 million annual payroll impact for the region. Rockingham County's overall average annual wage is $35,146. The Eden project will be Purina's first manufacturing operation in North Carolina. 
"At Purina, we are passionate about supporting the communities where we live and work and we look forward to bringing that passion to Rockingham County," said Nolan Terry, VP of manufacturing for Purina. "The property is in good working condition and we have an incredible opportunity to transform this into a world-class pet food facility. We also see great potential to work with a highly skilled workforce in the region."
The state incentive package included up to $4.31 million over 12 years through a Job Development Investment Grant, up to $16.06 million in sales and use tax exemptions on purchases of manufacturing machinery and equipment, customized training valued at up to $420,000, and infrastructure improvements. Rockingham County offered the company a total incentive of up to $29 million and the City of Eden offered a total incentive of up to $5.3 million.
North Carolina's state commerce secretary, Anthony M. Copeland, noted that the project marks a new beginning for the property and for the people of Eden. 
"The significant investment this global company is about to make here during this historic pandemic speaks forcefully about the safety, resilience and reliability of North Carolina as an international business destination," said Copeland.
Allison Transmission, Inc., Marion County, Indiana
In mid-2019, Allison Transmission, manufacturer of propulsion solutions for medium- and heavy-duty commercial vehicles, announced an initiative for planned growth in Indianapolis that is expected to create more than 300 new jobs. Shortly after the announcement, the company broke ground on its new Innovation Center in Indianapolis.
Over the next few years, Allison Transmission will expand its core operations and invest more than $400 million in its business, including investment in a new Vehicle Environmental Test (VET) facility in Indianapolis, in addition to the Innovation Center. The VET, which opened in August of 2020, includes two environmental chambers capable of simulating temperature extremes, altitude and on-road conditions that will allow testing for regulatory compliance, on-board diagnostic development, and performance improvements for vehicle optimization. The Innovation Center, which is expected to be operational in 2021, will feature expanded and unique virtual and physical system simulation, as well as development and validation capabilities to support customers, partners, and supplier relationships. This includes regulatory compliance simulation, as well as broader collaboration on future technology and product initiatives. 
Allison will construct and equip the 95,000 square-foot facility next to its west side Indianapolis headquarters at the corner of 10th Street and Cossell Road. Investment in the Innovation Center supports Allison's commitment to developing advancements for alternative fuel and electric vehicles. 
The Indiana Economic Development Corporation offered Allison Transmission up to $7 million in conditional tax credits and up to $50,000 in conditional training grants. These tax credits are performance-based and designed to kick in with hiring for new positions. The city of Indianapolis and the town of Speedway also support the project.
"The Innovation Center will consolidate our product engineering groups and facilitate internal and external collaboration for technology and product co-development," said David Graziosi, president and CEO of Allison Transmission. "The concepts being generated and simulated in this state-of-the-art facility will allow us to bring new technology and products to market more efficiently. All of this was made possible because of a great partnership with the State of Indiana, the City of Indianapolis and the Town of Speedway."
AW Texas, Inc., Guadalupe County, Texas
Aisin AW, a brand of the Aisin Seiki company, was established in 1969 and is headquartered near Nagoya, Japan. The company develops, manufactures, and distributes automatic transmissions, hybrid systems, car navigation systems, and other automotive parts. In the spring of 2019, the company announced a decision to locate a new production base in the U.S., choosing Texas' Guadalupe County for the site of its new facility. 
The AW Texas plant, which will provide parts for Toyota pickups, is currently being built on a 159-acre site and is set to begin operations in the autumn of 2021. In line with the new plant construction, capital investments up to $400 million and new employment of approximately 900 workers are planned for the years leading up to 2023. 
To help attract the project, the City of Cibolo and Guadalupe County have made tax abatements available to the company. In addition, the city has also agreed to make property in the community's reinvestment zone available to Aisin AW Texas.
The $400 million project in Cibolo complements Toyota Motor Manufacturing Texas Inc.'s expanding operations. The Aisin AW Texas deal is expected to be a game changer for Cibolo and the San Antonio region, and will have a ripple effect in creating opportunity for years to come.
"AW Texas will produce the latest automatic transmission and hybrid for Toyota's pickup trucks in San Antonio," said Kazuhisa Ozaki, president of Aisin AW. "We did a lot of investigation, including the relation with Toyota. We've also looked at what kind of people we could hire and that is the conclusion that this was the best place for us to have a new site... [Texas] is a great place, a warm place for Japanese companies to come."
Mark Anthony Brewing, Richland County, South Carolina
Mark Anthony Brewing provides supply chain management and brewing services for The Mark Anthony Group, one of North America's fastest-growing beverage companies and a leader in the popular hard seltzer and flavored malt beverage categories. In November 2020, the company announced plans to build a new state-of-the-art brewery and production facility in Richland County, South Carolina. The company's $400 million investment is expected to create 300 new jobs and represents one the largest economic investments in Richland County history. The facility, once completed, will be one of the largest breweries built in the U.S. in over 25 years.
At the time of the announcement, the company noted that the more than one million square-foot site located in Pineview Industrial Park in Columbia would be constructed at "record speed," with work slated to begin immediately. Once operational, the production site will produce White Claw Hard Seltzer, Mike's Hard Lemonade, Mike's Harder Lemonade and Cayman Jack Cocktails. The facility is expected to provide much-needed capacity to keep up with high consumer demand in the southern U.S. Warehousing and distribution operations will also be located on the site.
To attract the project, the Coordinating Council for Economic Development approved job development credits and awarded a $4.6 million set-aside grant to Richland County for infrastructure improvement. Richland County was also awarded a $1.5 million LocateSC grant to offset costs associated with acquiring and developing property adjacent to the project for the purpose of developing rail-served industrial sites.
"Mark Anthony is a private, entrepreneurial company, built through innovation and by making long-term strategic investments in projects like this," said Mark Anthony Brewing president John Sacksteder. "One of the primary reasons we selected Richland County was the spirit of collaboration and engagement from the State of South Carolina, the South Carolina Department of Commerce and the Richland County Council that have embraced our vision and understand our ambitious timeline to transform this location from initial concept to a fully operational facility in record time." T&ID
About the Author