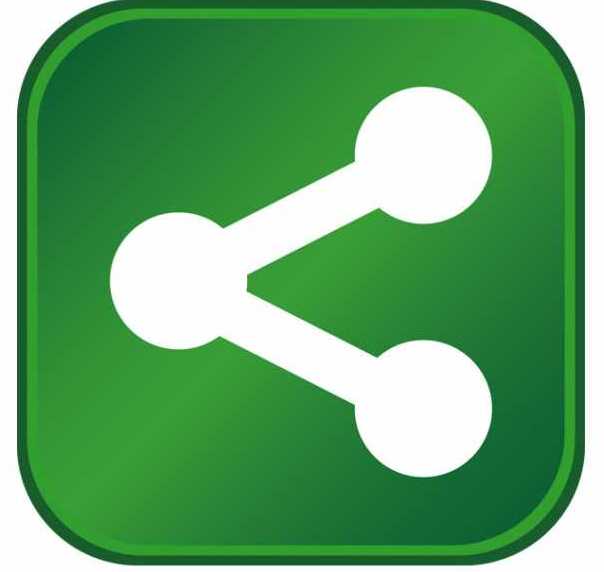 Less than a year after the project was announced, Lt. Gov. Crit Luallen joined company officials and local leaders to cut the ribbon on EVINE Live's expansion in Warren County.
EVINE Live, formerly known as ShopHQ, invested $25 million to more than double its warehouse and call center operations in Bowling Green. The electronic shopping company also is creating up to 150 new jobs.
"I couldn't be more pleased that the Commonwealth is partnering with EVINE Live to make this investment possible and bring even more jobs to Bowling Green," said Gov. Steve Beshear. "This company is a long-standing and well-respected corporate citizen, and this expansion is a milestone along the company's timeline of success here in Kentucky."  
"When EVINE Live realized it had to expand to keep up with customer demand, it could have increased operations elsewhere, but instead chose to grow right here in the Commonwealth," said Lt. Gov. Luallen. "We're pleased to see the continued growth in Warren County. I want to thank the company for investing in our workforce and hundreds of Kentucky families."
The expansion adds 300,000 square feet to the company's facility on Nashville Road. EVINE Live is also in the process of installing a new warehouse management system to improve its ordering and shipping processes. The company chose to expand in Bowling Green due to the ideal location, low business costs and strong community support.
"I am thrilled to be here in Bowling Green today to celebrate the grand opening of our new facility," said Mark Bozek, CEO of EVINE Live. "This expansion project will further our company's growth initiatives while providing a superior customer experience through the use of new tools and resources. The support we've received from the community, Bowling Green Chamber and local officials has been invaluable, and I look forward to many more years calling south central Kentucky our home." 
EVINE Live is a digital commerce company available in more than 88 million U.S. homes, in addition to online, mobile and social media. The company merges entertainment with shopping in an interactive experience offering unique and exclusive brands and products in jewelry, watches, beauty and health, kitchen and food, home, fashion, consumer electronics and more. The Bowling Green facility opened in 1997 and currently employs more than 300 full-time workers.
"Bowling Green and Warren County are definitely open for business, and I am excited to see EVINE Live expand here," said. Sen. Mike Wilson, of Bowling Green. "I will continue to do my part in making Bowling Green a sought after place for businesses to locate and thrive."
"EVINE Live has had an immense economic impact on Bowling Green, and I'm excited to hear of the expansion and the impact it will have on our area with the addition of jobs," said Rep. Jody Richards, of Bowling Green. "I'm proud to work with the Gov., Lt. Gov. and local officials to ensure our local businesses thrive. The investment EVINE has made is a direct result of the hard working people in our community."
"More and more businesses are realizing that Bowling Green offers an outstanding economic climate and quality of life," said Rep. Jim DeCesare, of Bowling Green. "Today's celebration of EVINE Live's expansion means more jobs for our people and a further boost to our local economy."
"On behalf of the community, I would like to congratulate EVINE Live on their expansion and thank them for their support," said Bowling Green Mayor Bruce Wilkerson. "The company's commitment to our community shows loyalty and respect to our great workforce. I'm excited to see EVINE Live's future achievements and am glad Bowling Green will continue to contribute to them."
"We're always so glad to see existing industry growth in Bowling Green," said Warren County Judge-Executive Mike Buchanon. "EVINE Live's continued investment in our community proves we're an ideal location for businesses looking to succeed. Between excellent geographic location, a skilled workforce and low cost of doing business, south central Kentucky offers many great benefits to companies."
To encourage the investment and job growth in Warren County, the Kentucky Economic Development Finance Authority preliminarily approved the company for tax incentives up to $480,000 through Kentucky Enterprise Initiative Act (KEIA). KEIA allows approved companies to recoup Kentucky sales and use tax on construction costs, building fixtures, equipment used in research and development and electronic processing equipment. EVINE Live also received local incentives.
For more information on EVINE Live, visit www.evine.com
Warren County also has been certified by the Kentucky Workforce Investment Board as a Work Ready Community. The certification is an assurance to business and industry that the community is committed to providing the highly skilled workforce required in today's competitive global economy.
A detailed community profile for Bowling Green (Warren County) can be viewed here.
Information on Kentucky's economic development efforts and programs is available at www.ThinkKentucky.com. Fans of the Cabinet for Economic Development can also join the discussion on Facebook or follow on Twitter. Watch the Cabinet's "This is My Kentucky" video on YouTube.