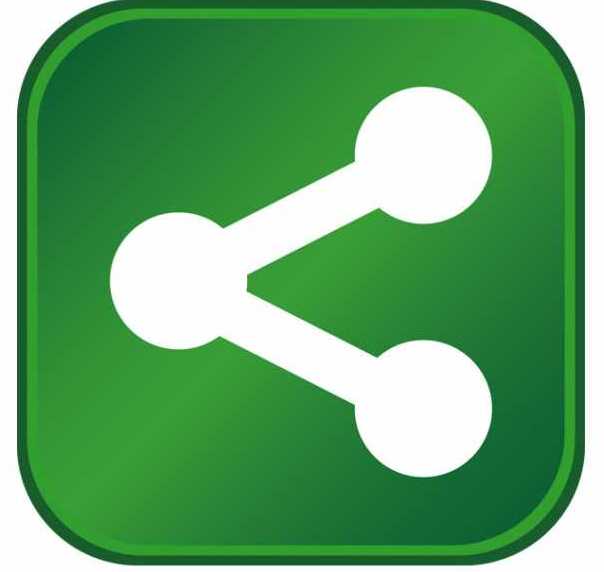 Governor Steve Beshear announced food safety solutions company Hollison LLC is expanding in Owensboro.
Hollison will create 34 high-paying jobs and invest nearly $1.2 million into the project.
"Hollison is an amazing success story," said Gov. Beshear. "It started with a great business idea and a meeting with the Kentucky Innovation Network, which provided mentoring, assistance and support throughout the process. The company has continued to grow, and with today's announcement is looking ahead to even greater success here in Kentucky. This is a perfect example of how we in Kentucky work to develop great ideas and grow them into successful businesses."
Hollison was founded in 2005 and provides innovative sampling technology that gives food manufacturers an augmented ability to find contamination – biological, viral and chemical – before a product is shipped. By testing products, as well as the environment around the products, Hollison is able to identify potential risks within a much shorter time frame and more accurately than similar technology.
The company will lease a 30,000-square-foot facility and purchase equipment needed to manufacture technology and facilitate further research and development. The expansion will allow Hollison to handle an anticipated increase in demand for the company's technology.
"We're from the Owensboro area, so to be able to stay there and expand there and be able to do it with the support of the state, the county and the city is huge for us," said Bo Barron, vice president of Hollison. "We're very excited about this opportunity."
Hollison is among the first clients to get its start with the Kentucky Innovation Network at the idea stage and remain involved with the network each step of the way throughout its growth and approval for state incentives.
The company partnered with the Kentucky Innovation Network after founder and CEO Kevin Humphrey had a "light bulb" moment about measuring food safety while building grain facilities.
Humphrey met with Madison Silvert, then the director of the Kentucky Innovation Network office in Owensboro, and got Hollison off the ground with seed funding and intellectual property protection on its product.
Hollison was also the first client to locate in the Owensboro Centre for Business and Research business incubator, giving the company access to equipment and lowering initial costs, which contributed to the company remaining in Kentucky.
"Owensboro could not be more proud of Hollison and its continued success. The company's recent accomplishments validate Owensboro and the Commonwealth's commitment to an entrepreneurial, innovation-centric economic development strategy – a long-term effort that both solidifies job and wealth creation and the diversification of local economies," said Joe Berry, director of the Owensboro Kentucky Innovation Network office. "Hollison's story is an American success story – that a creative individual with a bright idea and a lot of hard work can achieve remarkable things. The Owensboro Kentucky Innovation Network office is proud to be a part of that story, and we look forward to seeing Hollison prosper in the Owensboro community for many years to come."
"We are pleased to welcome this new expansion by Hollison to our community," said state Sen. Joe Bowen, of Owensboro. "The 30-plus employees that this expansion aims to attract in the coming years are the type of career opportunities we want for our constituents in Owensboro. I thank all those who helped make this expansion possible."
"Any announcement promoting new jobs and investment is always great news, but this one in particular is exciting because of the way Hollison was founded and developed with the help of the Kentucky Innovation Network," said Rep. Jim Glenn, of Owensboro. "I want to thank Hollison for taking this next step and investing further in our community, and I appreciate all that our local and state economic development officials have done to make this possible. I'm convinced Hollison has a bright future."
"Hollison's decision to take its business to the next level into full service and production in Owensboro is welcome news," said Owensboro Mayor Ron Payne. "This is an innovative company that the city has had the privilege to watch grow in the Centre for Business and Research. Hollison was one of the first tenants in the center and is the first to make an announcement of this level with 34 well-paying jobs and a nearly $1.2 million investment. The city commission would like to congratulate Hollison LLC on its success and wish them all the best."
"To hear Hollison has plans for an expansion is great news for Daviess County," said Daviess County Judge-Executive Al Mattingly. "We have watched this company grow from an idea into a viable company investing in the county and creating tremendous job opportunities for the people of our community. This is truly a success story for the company, the investors and the leaders of our community. It tells me we have the right tools in place to attract and sustain high growth technology based companies."
To encourage the investment and job growth in the community, the Kentucky Economic Development Finance Authority (KEDFA) preliminarily approved the company for tax incentives up to $700,000 through the Kentucky Business Investment program. The performance-based incentive allows a company to keep a portion of its investment over the term of the agreement through corporate income tax credits and wage assessments by meeting job and investment targets. 
In addition, Hollison is eligible to receive resources from the Kentucky Skills Network. Through the Kentucky Skills Network, companies are eligible to receive no-cost recruitment and job placement services, reduced-cost customized training and job training incentives. Last year, the Kentucky Skills Network trained more than 84,000 employees from more than 4,100 Kentucky companies.
Kentucky's entrepreneurial efforts have garnered national attention. The State Entrepreneurship Index has ranked Kentucky as high as fourth nationally for its ability to create businesses. The experienced business mentors at the 13 regional offices of the Kentucky Innovation Network assisted more than 800 small businesses last year.
The Kentucky Innovation Network is an initiative of the Kentucky Cabinet for Economic Development's Office of Entrepreneurship. The goals of the Office of Entrepreneurship are to develop an entrepreneurial climate in Kentucky, provide guidance and support to startups and assist existing small businesses with growth opportunities. To learn how the Kentucky Innovation Network is helping create and grow Kentucky's small businesses, visit www.kyinnovation.com.
For more information on Hollison LLC, visit www.hollison.com.
A detailed community profile for Owensboro and Daviess County can be viewed here.
Information on Kentucky's economic development efforts and programs is available at www.ThinkKentucky.com. Fans of the Cabinet for Economic Development can also join the discussion on Facebook or follow on Twitter. Watch the Cabinet's "This is My Kentucky" video on YouTube.