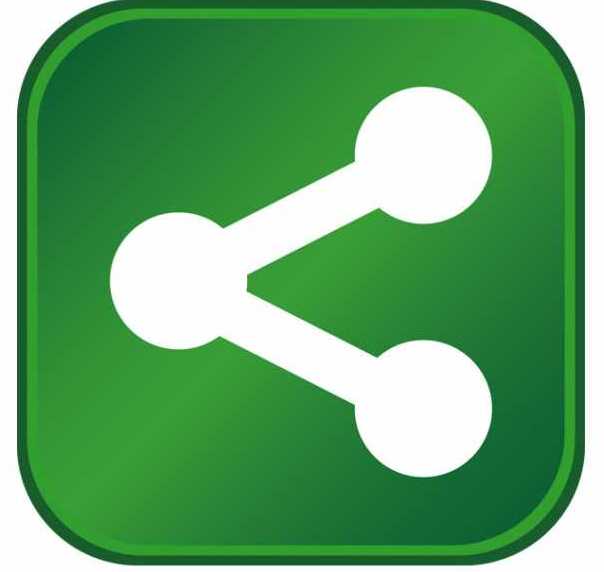 Gov. John Bel Edwards highlighted the groundbreaking for an 88-acre technology and mixed-use development in Monroe that will be home to IBM's newly established 400-job Client Innovation Center. IBM executive Joanne Collins-Smee, CenturyLink CEO and President Glen Post, Southern Lifestyle Development founder Robert Daigle, Monroe Mayor Jamie Mayo and LED Secretary Don Pierson led the groundbreaking event at CenturyLink headquarters for the 88-acre Century Village development and the IBM Client Innovation Center.
IBM will provide software technology services to clients across the U.S. and partner with CenturyLink on research, development and product innovation initiatives. CenturyLink selected Louisiana-based Southern Lifestyle Development to create a master plan for a mixed-use community that will be anchored by IBM, employ smart-growth principles and include residential, commercial and recreational space across U.S. Highway 165 from CenturyLink's headquarters. In addition to the 400 new direct jobs, Louisiana Economic Development estimates the IBM project alone will result in 406 new indirect jobs, for a total of more than 800 new jobs.
"Louisiana is proud to be home for a project that demonstrates unprecedented attention to improving North Louisiana's economy and quality of life," Gov. Edwards said. "Louisiana will continue to support CenturyLink in expanding its corporate headquarters in Monroe, including its new Technology Center of Excellence. Our partnership with IBM, CenturyLink and Southern Lifestyle Development makes advancements like these possible, and we look forward to future opportunities to make a difference like this throughout Louisiana."
"We're proud to be part of this innovative public-private partnership with the State of Louisiana and CenturyLink that gives IBM the opportunity to develop highly valued skills and solutions expertise in security, cognitive analytics and mobility applications," said General Manager Joanne Collins-Smee, IBM Globally Integrated Capabilities. "Louisiana is the right place for high-tech job growth with an exceptional education system, business environment and workforce to serve the needs of our clients."
As part of this public-private partnership, the State of Louisiana will fund $4.5 million over 10 years to expand higher-education programs and the number of annual computer science graduates in the region. The University of Louisiana at Monroe is expanding its computer science and computer information systems programs while Louisiana Tech and Grambling State University are expanding technology programs in related areas.
"Today we take an important step in further positioning North Louisiana as a vibrant technology corridor that we expect to positively impact job growth and quality of life for the people here for years to come," Post said. "The growing technology focus and capabilities of businesses and universities in our area, along with the support of state and local government should create even greater opportunities for growth and advancement of our communities in the months and years ahead. We are excited to partner with Southern Lifestyle Development to make Century Village a reality for our employees, local area citizens and those who visit Monroe."
The State of Louisiana committed the higher education initiative and other incentives in early 2015 as part of a competitive incentive package accepted by IBM after negotiations began in October 2014. Other incentives include $12 million for construction of ULM Foundation-owned and –operated new office space for use by IBM. To secure the project, LED offered IBM a performance-based incentive package that also includes $7.7 million in performance-based grants to reimburse relocation, recruitment, training and operating costs of the Monroe center. IBM also will receive the comprehensive workforce solutions of LED FastStart® – the nation's No. 1 state workforce training program – and the company is expected to utilize the state's Quality Jobs Program.
IBM now operates its Client Innovation Center at Tower Place in downtown Monroe. The company expects to move to Century Village upon completion of its building in the fourth quarter of 2017.
"The success of our developments comes from a well-defined master plan that thoughtfully considers the lifestyles, professions and daily needs of the diverse population who make up our community," said Managing Partner Robert Daigle of Southern Lifestyle Development. "We are honored to have been chosen by CenturyLink to bring our passion for quality of life development to Century Village, a new community adjacent to the campus of CenturyLink in the wonderful city of Monroe. With the realization that Century Village's first commercial tenant will be IBM and its 400-plus employees, there is an added a layer of excitement and credibility to the project that will surely accelerate the full build-out of the community."
"We are 'Monroe Proud' that CenturyLink has partnered with Southern Lifestyle Development to create Century Village in our city," said Monroe Mayor Jamie Mayo, "and that IBM's decision will create 400-plus jobs, which will stimulate our economy for much more to come."
The ULM Foundation at the University of Louisiana at Monroe will own and lease the IBM space to the company. IBM will work with professors at the partnering universities to design technology, math and software curricula, and to equip students for advanced analytics, process innovation and application development. The IBM center will employ a broad range of college graduates and experienced professionals in computer science, engineering, mathematics and science.
"The University of Louisiana at Monroe Foundation welcomes IBM and Southern Lifestyles to our community," said Executive Director Susan Chappell of the ULM Foundation. "We are grateful that CenturyLink, a longtime supporter of ULM, continues to provide job opportunities, internships for students, and significant economic benefit to Northeast Louisiana. The ULM Foundation supports the production of high-quality graduates under the leadership of ULM President Nick J. Bruno. We are grateful to Governor Edwards for his commitment to support higher education and business growth."
IBM's Monroe project follows the completion of CenturyLink's new 300,000 square-foot Technology Center of Excellence, which expanded CenturyLink headquarters space by 82 percent while adding an innovation hub for 800 new employees.
"The IBM Client Innovation Center in Monroe illustrates the success that can be attained through collaboration," said President Scott Martinez of the North Louisiana Economic Partnership. "It has taken a team effort to nurture and grow North Louisiana's emerging knowledge economy. CenturyLink was instrumental in bringing IBM to Monroe, and our higher education partners are working to enhance the workforce pipeline that will support technology companies in North Louisiana."
About IBM
IBM is a globally integrated technology and consulting company headquartered in Armonk, N.Y. With operations in more than 170 countries, IBM attracts and retains some of the world's most talented people to help solve problems and provide an edge for businesses, governments and nonprofits. Innovation is at the core of IBM's strategy. For more about IBM, visit IBM.com.
About CenturyLink
CenturyLink (NYSE: CTL) is a global communications, hosting, cloud and IT services company enabling millions of customers to transform their businesses and their lives through innovative technology solutions. CenturyLink offers network and data systems management, big data analytics and IT consulting, and operates more than 55 data centers in North America, Europe and Asia. The company provides broadband, voice, video, data and managed services over a robust 250,000-route-mile U.S. fiber network and a 300,000-route-mile international transport network. Visit CenturyLink.com for more information.
About Southern Lifestyle Development
Southern Lifestyle Development was formed out of a desire by its principals to change the way real estate should be developed. Its primary mission is to build communities that celebrate lifestyle by introducing components that elevate quality of life. SLD's nationally acclaimed Village of River Ranch in Lafayette, Louisiana, is one of the most well-known and successful smart-growth communities in the nation. Building on the success of River Ranch, SLD is developing several smart-growth, mixed-use communities throughout Louisiana. Recognizing that mixed-use elements cannot always be incorporated into sites, SLD also is developing more conventional communities that incorporate lifestyle elements, such as walkability, recreational features, and parks and open spaces. SLD was formed by Robert Daigle, Rodney Savoy and Robert Gagnard, the original developers of The Village of River Ranch. Currently, SLD has 30 communities under development throughout Louisiana. For more details, visit SouthernLifestyleDevelopment.com.