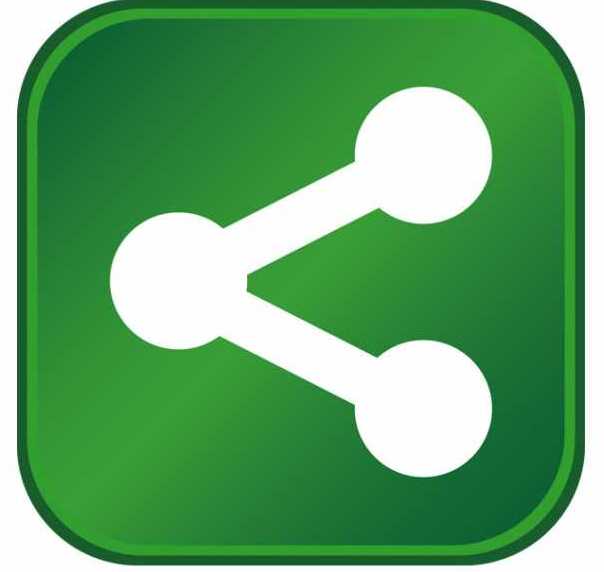 Governor Terry McAuliffe announced that Amazon Web Services, Inc. (AWS), an Amazon.com company, will expand its presence with a new East Coast corporate campus at One Dulles Tower in Fairfax County. AWS offers cloud computing services to businesses, government, and educational organizations, including web hosting, application hosting, storage and backup, content delivery, and scalable database solutions. Virginia successfully competed against Texas and Washington for the project, which will create up to 1,500 new jobs.
"It is a tremendous honor for Amazon Web Services to select Fairfax County and the Commonwealth for its East Coast corporate campus," said Governor Terry McAuliffe. "When one of the world's most successful companies chooses to expand its footprint across Virginia, it is a testament to our talented workforce and business climate. Because it was a priority to win this transformational project, we partnered with Virginia's Major Employment and Investment Project Approval Commission to ensure that AWS chose the Commonwealth. We have a longstanding relationship with Amazon and are proud that the company will continue to play a key role in building the new Virginia economy."
"With one of the largest technology workforces in the nation, Northern Virginia is an ideal home for Amazon Web Services' East Coast corporate campus," said Secretary of Commerce and Trade Todd Haymore. "Nearly 7,000 Virginians already are employed by this global leader, and along with Amazon's new distribution center in Frederick County, the company will be adding more than 2,000 new jobs over the next several years. This major win for Virginia is the culmination of teamwork by Fairfax County, Governor McAuliffe, key General Assembly members, and the Virginia Economic Development Partnership, demonstrating the Commonwealth's inclusive approach to economic development."
For 11 years, Amazon Web Services has been the world's most comprehensive and broadly adopted cloud platform. AWS offers over 90 fully featured services for compute, storage, networking, database, analytics, application services, deployment, management, developer, mobile, Internet of Things (IoT), Artificial Intelligence (AI), security, hybrid, and enterprise applications, from 42 Availability Zones (AZs) across 16 geographic regions in the U.S., Australia, Brazil, Canada, China, Germany, India, Ireland, Japan, Korea, Singapore, and the UK. AWS services are trusted by millions of active customers around the world – including the fastest-growing startups, largest enterprises, and leading government agencies – to power their infrastructure, make them more agile, and lower costs.
The Virginia Economic Development Partnership (VEDP) worked with the General Assembly's Major Employment and Investment (MEI) Project Approval Commission to secure this project for the Commonwealth.
Upon the hiring of 600 new employees, Amazon Web Services will be eligible to receive $7,000 per net new job created, up to 1,500 total jobs, through an MEI custom performance grant, approved by the Governor and the MEI Commission, and subject to approval by the General Assembly.
"I am pleased the Virginia Economic Development Partnership, along with the Major Employment Commission were successful in working with Amazon Web Services to secure these new additional positions within Fairfax County, supporting and expanding the Commonwealth's economy," said Delegate S. Chris Jones, Chair, House Appropriations Committee.
"Virginia continues to demonstrate it is the ideal state for new economy businesses to operate and expand," noted Senate Majority Leader and Co-Chair of Senate Finance Committee Thomas K. Norment, Jr. "My congratulations to VEDP and MEI on their collaboration that led to this achievement, and I am confident Amazon Web Services will grow far beyond this initial announcement."
"Amazon Web Services has quickly established a major presence in Fairfax County, and we are proud that the company has chosen to expand here with its East Coast corporate campus," said Gerald L. Gordon, Ph.D., president and CEO of the Fairfax County Economic Development Authority. "Any community would be thrilled to have this employer and this kind of corporate presence, and I am delighted the county's diversified IT base, workforce and quality of life offer the right mix for the company."
"Amazon Web Services' decision to expand its operations in the Dulles Technology Corridor is a testament to the quality business climate and tech-savvy workforce our area provides," said Senator Jennifer Wexton. "Amazon Web Services has been an outstanding corporate citizen here in Virginia, and we welcome their new operations."
"Herndon, Virginia will be the home of the East Coast campus of Amazon Web Services," said Delegate Jennifer Boysko. "We are grateful to the Governor, General Assembly members, and VEDP for working together with Amazon Web Services to secure this project, which brings more than 1,000 jobs to my district. Our talented, highly educated workforce and vibrant community welcomes this opportunity."