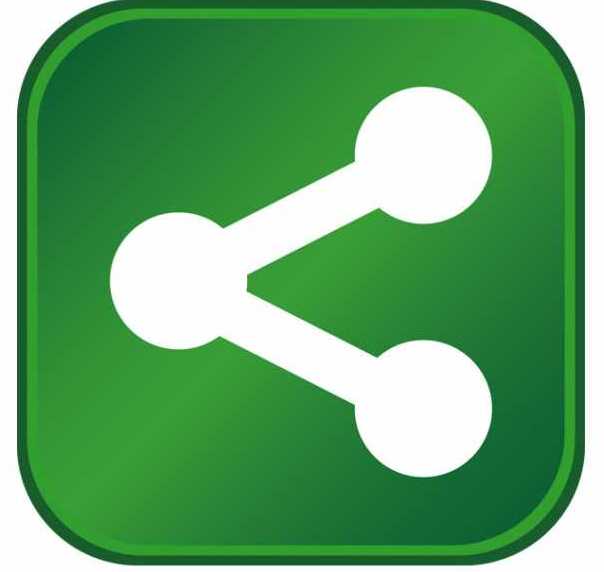 The Prince William Board of County Supervisors is pleased to announce Medliminal, LLC, an innovative leader in medical cost containment and healthcare cost reduction, will move its corporate headquarters to Innovation Park, Prince William County, Virginia.  The company intends to invest $2.4 million and will initially bring 10 employees with plans to hire up to 70 more, as it grows.
"We are excited to bring our growing enterprise to Innovation Park," said Jim Napoli, CEO, Medliminal.  "Moving to a premier location like Innovation Park in Prince William County http://www.pwcecondev.org/ provides the most advantageous setting for our corporate headquarters."
  The company's new address is 9385 Innovation Drive, Manassas, VA 20110 https://www.google.com/maps/place/9385+Innovation+Dr,+Manassas,+VA+20110/@38.7511606,-77.5257104,16.5z/data=!4m5!3m4!1s0x89b65dc975c1cd27:0x630de5089a6db230!8m2!3d38.7514026!4d-77.522927 which is a 17,400-square-foot office space that will accommodate current and future needs. The company presently has locations in California, Virginia and Washington, D.C.
Corey A. Stewart, chairman, Prince William Board of County Supervisors, said: "It is great to welcome Medliminal into our growing healthcare industry sector – a key industry for driving employment.  We are committed to supporting the needs of our business community with top talent, enhanced collaboration and greater operational efficiencies, while providing employees a top-notch quality of life."
"We are delighted to welcome Medliminal to Innovation Park," said Jeanine Lawson, Brentsville district supervisor, Prince William Board of County Supervisors. "As an innovative company bringing 70 new highly skilled jobs, with an average salary of $74,000, Medliminal is a valued corporate partner to our community." 
"Innovation Park is a vibrant and diverse business community that is becoming increasingly recognized as a prestigious corporate operations and research hub, as it continues to attract high caliber enterprise from all industries," added Lawson.
The Prince William Board of County Supervisors approved an agreement between Medliminal and the Industrial Development Authority (IDA) of Prince William County and agreed to provide a $100,000 Economic Development Opportunity Fund (EDOF) grant, as an incentive for the project.  Spearheading the build-out of Medliminal's new corporate headquarters is Vice President of Operations Jordan Hill, who shared: "We have always enjoyed a long-standing relationship with Prince William County and are excited to be in Innovation Park and part of a growing community of business enterprises."
 According to Medliminal https://www.medliminal.com/, the company has rebranded and restructured its management team, resulting in substantial growth and success over the past year and a half.  With CEO Jim Napoli's vision for the company, Medliminal has evolved into a healthcare industry leader and prides itself on saving clients millions of dollars through medical cost containment.  
 Healthcare and related industry sectors contribute significantly to economic output in the U.S.  According to the latest available data, national health expenditure has increased from 5.2 percent of Gross Domestic Product (GDP) in 1960 to an estimated 17.6% in 2015.  Health expenditures are forecast to grow at a compound rate of 6.1% through 2020, reaching $4.3 trillion.  In 2015, employment in the healthcare and social assistance sector totaled nearly 19.3 million jobs, representing 12.4% of all jobs in the U.S.
To learn more about Innovation Park and its thriving business community please join us on Thursday, September 27, 2018, for our upcoming Familiarization Tours & Networking https://www.vabio.org/events/EventDetails.aspx?id=1115299&group= hosted by Virginia BIO https://www.vabio.org/  at Farm Brew Live http://farmbrewlive.com/, 9901 Discovery Blvd., Manassas, Virginia 20109.   Complimentary admission for any bioscience company employees, university students and researchers with advanced registration.  Space is limited so please register here https://www.vabio.org/events/EventDetails.aspx?id=1115299&group= today! Or visit us at: www.PWCEconDev.org, http://www.pwcecondev.org/ or @PWCDED https://twitter.com/pwcded.
About Medliminal LLC
Medliminal has over 25 years of experience specializing in medical cost containment. They offer their clients focused and innovative solutions and services through their advanced Robotic Process Automation (RPA) technology, known as H-CAT™.  This technology coupled with their trained medical staff identifies non-compliant healthcare costs for all payers on a national level. 
To learn more visit:  www.medliminal.com.
Location Notes:
*             Located less than 20 miles from the nation's capital, Prince William County encompasses a total area of 348 square miles.
*             Prince William County's favorable blend of large land parcels, multi-use zoned sites, incentives, reliable power and ample fiber optic availability coupled with the lowest programmable computer taxes in the region, make it an ideal location for businesses seeking a location in the Mid-Atlantic region. 
*             75% of Northern Virginia's 1.5 million workers live within a 30-minute one-way commute to the center of Prince William County during rush hour.
*             Prince William County provides access to an outstanding talent pool of highly skilled, culturally diverse labor; 42% of the workforce has 4-year degrees.
*             Prince William County carries a AAA bond rating from all three of the major credit ratings agencies (Fitch, Moody's and S&P).