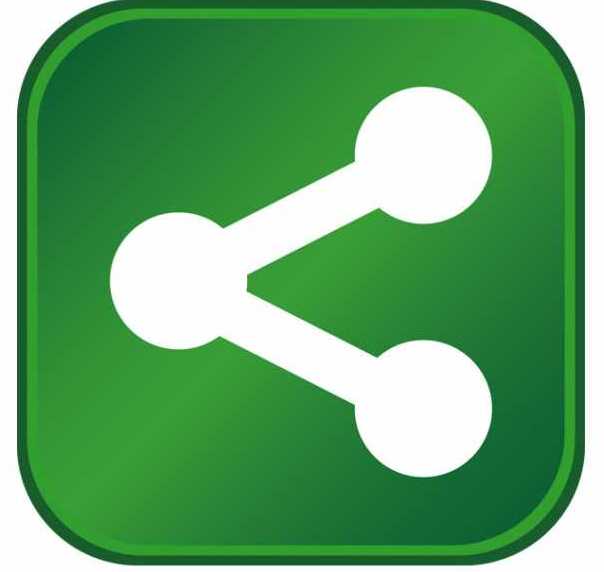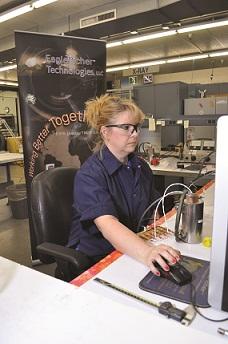 Throughout the United States, research and development is a driving force in economic development, and the results are found at companies – and communities – of all sizes. According to Battelle's 2012 Global R&D Funding Forecast, "the United States continued its historic and world-leading commitment to innovation as an essential catalyst for prosperity and growth with more than $400 billion in annual R&D funding from both public and private sectors."
This R&D is fueled by higher education, funding at the federal and state level, as well as a significant investment by individual businesses.
Catalytic Combustion is a company of approximately 80 employees in western Wisconsin's Chippewa County that focuses on air pollution control and catalyst technology. Founded in 1950, the company was awarded the first patent for a catalytic converter. And today, it embodies the importance of R&D that plays in day-to-day business.
"Over five percent of our revenues are spent on R&D and about 60 percent of our products were developed in-house over the past six years," said Al Susedik, CFO at Catalytic Combustion. "We use R&D to develop new products, and the diversity (of these new products) helps us avoid downturns in the business cycles. This helped us in the economic downturn of 2008 and gives us a competitive edge."
The Cluster Effect is Going Strong
Regions that put a focus on R&D are finding a cluster effect, attracting additional new companies and even educational opportunities.
A Small State Population with a Large R&D Footprint
Utah is a prime example. The state developed the Utah Science Technology and Research Initiative (USTAR), which focuses on its research strengths through its major universities and how they drive business in the state.
According to Tami Goetz, state science advisor with the Governor's Office of Economic Development, "More than 180 Utah companies were founded on University of Utah technologies over the past 20 years, and over 120 are prospering here, including major employers like Myriad Genetics, Cephalon, ARUP, TheraTech (acquired by Watson Laboratories) and Idaho Technology.
This focus on R&D is one reason Utah County, where Provo is located, is known for having the most tech businesses per capita in the world. This includes Omniture, the provider of online marketing and web analytics that was recently acquired by Adobe, which was founded and still located there. The company currently has 1,100 employees and may grow to 3,500.
ENVE is another example of an R&D-driven company in Utah. ENVE is a designer and manufacturer of carbon bicycle wheels and components, which have been used on bikes in the Olympics and Tour de France. The company received a $50,000 grant from USTAR to build a brake testing facility for its rims.
"We invest heavily in product development and new materials, which makes a significant difference in the output of the products in how they operate and feel, as well as improving our manufacturing capabilities," said Sarah Lehman, CEO. "We do a lot of research to improve our processes to be more effective and compete with global companies in terms of manufacturing. Our ability to succeed long term is based on our ability to stay ahead of the market with innovation."
An additional benefit of ENVE's location at the foot of the Wasatch Mountains is that "our best test lab is right outside our doors, where our engineers test our products on the 'path' – a 10,000-foot drop down the mountain," added Lehman.
"We're able to provide companies with the right things they need to do business effectively, including labor and low tax rates," said Christopher Conabee, managing director of corporate recruitment and business services for the State of Utah.
The Fastest-growing Biosciences State in the Midwest
Wisconsin is another state that is focusing on – and benefiting from – R&D.
Bryan Renk, executive director at BioForward, Inc., an organization that promotes Wisconsin's bioscience industry, noted that R&D has about a $7 billion impact on the state's economy per year and has created nearly 24,000 private-sector jobs.
"If you look at the recessionary period from 2007-2010, the biosciences sector in Wisconsin grew five percent from an employment standpoint while the state lost six percent, making us the fastest-growing state in the Midwest in the biosciences sector," said Renk.
A big R&D driver in the state is University of Wisconsin-Madison, backed by more than a $1 billion in annual sponsored research for scientific research in the biosciences sector, noted Renk. It's joined by other research institutions including the rest of the University of Wisconsin system, the BloodCenter of Wisconsin, which spends about $400 million in annual research, and the Marshfield Clinic, which spends more than $100 million per year on R&D.
Exact Sciences is a Madison, Wisconsin, molecular diagnostics company focused on colorectal cancer.
"R&D is at the core of what our company is doing to develop truly innovative diagnostic and screening tests that will detect colon cancer when it is treatable," said Kevin Conroy, president and CEO.
The company has about 40 people focused on R&D and collaborates with a team of 60 additional people at the Mayo Clinic. The company moved from Boston to Madison partly for the ample supply of skilled scientists that come out of UW-Madison.
"Plus, we're located at the University Research Park in Madison, with 100 firms and about 4,000 people, so there's an inherent infrastructure here with people, facilities and connections to UW-Madison that makes it very amenable to growing a biotech company," said Conroy.
Leveraging R&D to Bolster the Manufacturing Base
Chippewa County, Wisconsin, in the western part of the state, is also reaping the benefits of the state's focus on R&D. The county, located in the Eau Claire metro area, is home to Cray Inc.'s supercomputer manufacturing and technical-design facility, along with a manufacturing facility for SGI, which sells servers for large-scale data center deployment.
This clustering has helped attract other research-driven businesses, such as EE Green Lighting, which takes cutting-edge technologies to develop products for the lighting industry, including LED and fluorescent-based induction lighting for street lights and parking garages.
According to Mike Moelter, managing partner at EE Green Lighting, lighting represents 40 percent of the energy currently consumed on college campuses, like those in the UW system. His company's products can significantly reduce that amount.
That type of research makes sense to Charlie Walker, economic development director at the Chippewa County Economic Development Corporation. His organization focuses on educating local companies about the state's R&D tax credits.
"We've found that the Wisconsin R&D tax credits are being used by companies not just in the biomedical industry, but by manufacturing companies, such as those doing production prototypes or metal fabrication. They're using this incentive to improve their products and machines to stay competitive."
Because of this education effort, the Chippewa County EDC was recently awarded a silver excellence in economic development award by the International Economic Development Council.
The Town of 41,000 that's a World Leader in the Bioscience Sector
Research and development is a major economic driver in the town of Oro Valley, located about six miles north of Tucson, Arizona.
"Though we only have a population of 41,000 people, Oro Valley is home to two of the top-five global pharmaceutical companies, Ventana Roche and Sanofi-Aventis," said mayor Satish I. Hiremath.
The area's proximity to University of Arizona has propelled this cluster, along with the town's Innovation Park, which has become the technology hotbed for much of Southern Arizona's life sciences industry.
The first company to locate in Innovation Park was Ventana Medical Systems, which provides tissue-based cancer diagnostics and employs more than 1,000 people in its Oro Valley facility. Founded by former University of Arizona professor Dr. Tom Grogan, Ventana was acquired by Swiss Roche Holdings for approximately $3.4 billion in 2008.
"We are one of the most successful healthcare startups in Arizona history," said Mara Aspinall, president & CEO of Ventana Medical Systems. "The vast majority of our R&D happens in the Oro Valley area, where we have an extensive team of scientists, biologists, chemists and engineers who will design the instruments, along with the systems and software around them to detect and analyze cancer."
Another major player, Sanofi-Aventis, is a drug research and manufacturing company that employs about 100 people at its Oro Valley facility, which grew out of a startup chemical compound research company formed by faculty of University of Arizona in 1990.
Befitting its strong roots to the R&D community, the University of Arizona opened up the BIO5 Institute in 2001, which mobilizes top researchers in five disciplines — agriculture, engineering, medicine, pharmacy and science — to find creative, collaborative solutions to pressing health and environmental challenges. It also supports the next generation of scientists through its science education, outreach and training programs throughout Arizona.
Leveraging Higher Education to Benefit Existing Industry
Higher education's ties to the local R&D community is also evident in Joplin, Missouri. The Joplin area boasts of two university-driven R&D centers, the Missouri Center for Advanced Power Systems (MOCAP) and the MARET (Missouri Alternative and Renewable Energy Technology) Center.
MOCAP is a public/private partnership supported by Missouri Southern State University, Missouri University of Science and Technology, Missouri State University, University of Missouri-Columbia, EaglePicher Technologies, Joseph Newman Innovation Center and the Joplin Area Chamber of Commerce.
Founded three years ago to help meet the educational, employment and training needs of local industry leader EaglePicher, MOCAP focuses on training college students in advanced power systems.
"Even though the facility is just coming on line, the training already has been very beneficial for EaglePicher and is starting to garner interest throughout the state," said Rob O'Brian, president and CEO of the Joplin Area Chamber of Commerce.
"MOCAP is a truly unique program that allows students to get a minor in advanced power systems and learn about advanced battery electrochemistry — and even has a working, functional electrochemistry battery lab," said Ron Nowlin, VP and general manager of aerospace systems at EaglePicher. "Our employees provide much of the training in battery electrochemistry. The program is still too new to have produced graduates, but we look forward to being able to start hiring employees from it within the next few years."
Founded in Joplin in 1843 as a white lead factory, EaglePicher moved into batteries in the 1920s and now is a leader in specialized batteries and power solutions for high-tech applications such as implantable medical, defense and aerospace. Its batteries are currently used in 450 active satellites, along with the International Space Station and the Hubble Telescope. The company has approximately 850 employees, of which 50 are focused on R&D full time, mostly in the Joplin area.
Another R&D-focused organization driven by higher education is the Missouri Alternative and Renewable Energy Technology Center (MARET) at Crowder College in nearby Neosho, Missouri.
"This 27,000-square-foot facility opened a year ago and supports training in solar, wind, biomass and green construction. Crowder College has had a longtime interest in alternative and renewable energy and the MARET Center gives them lab space to train and test new ideas to advance their program," said Rob O'Brian.
Even with these programs, Joplin Area Chamber of Commerce isn't content to sit still.
"We're looking at a role range of programs and looking to see how we can work together with higher education institutions to leverage their capabilities and be an attraction for relocating companies as well as enhance the competitiveness of existing companies. We want to take the capacity we have and enhance that to be of even greater economic benefit to the region," said O'Brian.
Throughout the country, the $400 billion in annual research and development is helping regional economies shine.
Christopher Conabee, the managing director of corporate recruitment and business services for the State of Utah, aptly summed it up by saying, "When we talk about R&D, we're talking about our ability to be involved with companies that move the needle forward with innovation. R&D is how businesses grow."
 
About the Author