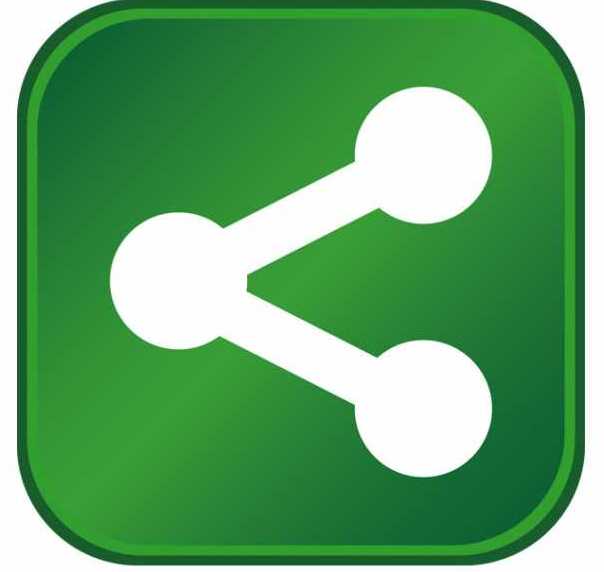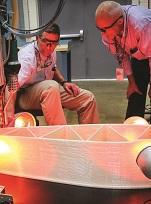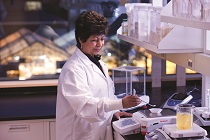 Where are today's research and development (R&D) hotbeds? They are springing out of universities and other intellectual powerhouses. R& D is a priority for innovative companies. Economically savvy regions are connecting R&D with burgeoning companies and reaping major benefits. But regardless of where it's being done, R&D is driving business development and economic growth throughout the country. 
The R& D Hotbed in the Aptly Named Knoxville Region Innovation Valley
The region surrounding Knoxville, Tennessee, is at the epicenter of a growing research and development hub, spurred by the University of Tennessee and the Oak Ridge National Laboratory (ORNL).
"We call this the Knoxville-Oakridge Innovation Valley. R&D is really one of our differentiators, driven by the University of Tennessee, the Oak Ridge National Lab and Y-12, a $6.5 billion uranium processing facility being built by U.S. Department of Energy," said Doug Lawyer, vice president of economic development at the Knoxville Chamber. "No matter what industry they're in, we're able to help companies find a technology connection here that can help them solve their challenges."
"In the region, we have key real estate development centered around providing locations for companies who want to come here and who want to collaborate R&D with either the National Lab or the University of Tennessee. These include Pellissippi Place, a collaborative research park between Blount and Knox Counties, located next to the Knoxville Airport and Cherokee Farms," added Lawyer.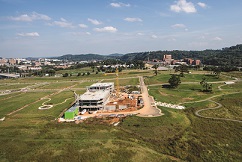 Pellissippi Place is a new, mixed-use technology park with a business focus on technology research and development and commercialization. It is designed to attract companies seeking to further R&D innovations in the Knoxville-Oakridge Innovation Valley, said Jeff Muir, communications director of Blount Partnership in Blount County, Tennessee.
The first company to locate there is ProNova Solutions, which is focused on changing the future of cancer treatment through lower-cost, smaller, lighter and more energy-efficient proton therapy solutions. Proton therapy cancer treatment reduces tissue damage, side effects and treatment costs compared to conventional radiation therapy. ProNova is expected to bring in more than 500 jobs and $52 million in capital investment to the area.
Joe Matteo, president of ProNova Solutions, expects the company's 40,000 square-foot assembly and test area to be open in July, 2014, with the 30,000 square-foot office and research building targeted for that fall.
"The two unique drivers of technology in this region are the Oak Ridge National Lab and the University of Tennessee. We partner with them on proton therapy research, training and technology – and Pellissippi Place is centrally located between those two," said Matteo.
"We're applying several key pieces of technology and integrating very advanced technologies such as advanced imaging and superconducting magnets along with automation and software that gives us a compact solution that changes the market," he added.
The Cherokee Farm Innovation Campus is another research-based technology park currently in development in Knoxville. It's a joint project of The University of Tennessee and the Oak Ridge National Laboratory.
"Because of this partnership, Cherokee Farm offers unprecedented access to the most powerful tools available in materials science and high-performance computing," said Cliff Hawks, president and CEO of Cherokee Farm Development Corporation. "It will be well-positioned to support R&D efforts with the completion of the Joint Institute for Advanced Materials, a joint institute and state-of-the-art material science facility from the University of Tennessee and Oak Ridge National Laboratory.
A great deal of our focus here will be to support the ongoing R&D efforts in our region and globally," Hawks added.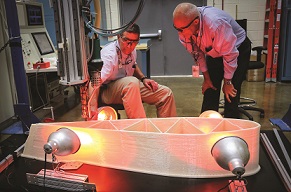 Georgia Unites Public Sector, Higher Education & Business Making R&D Profitable
In the next state over, Georgia has a thriving research and technology culture, driven by a coordinated effort from the state, higher education and business.
"Georgia is a great place to do research," said Glen Whitley, director of the Center of Innovation: Life Science & IT at the Georgia Department of Economic Development. "The National Science Foundation ranks our state 10th for university R&D performance overall."
Whitley's Center for Innovation helps companies compete by connecting them with research in need of commercialization.
"Unlike typical tech transfer that tries to commercialize research, we're here to help existing companies connect to research. We're one of the few states that has a program that does this and it's unique for a state to be supporting innovation in this way."
Georgia has a number of major research universities, including Georgia Tech, the University of Georgia and Emory.
"We've seen quite a bit of activity in R&D-driven growth in companies looking to grow and remain in Georgia, as well as companies wanting to locate here. And our in-state R&D has been a key component in attracting and retaining these companies," Whitley said.
Sensiotech was one of the companies. It developed the Virtual Medical Assistant, a device that slips under a mattress and monitors heart rate and respiration rate through a high-frequency, non-contact radar system. It's designed for use in both large-scale environments such as hospitals as well as in-home use.
"We received a grant from the Georgia Centers of Innovation designed to help us commercialize our products. They were instrumental in making sure we are able to conduct marketing trials at Atlanta Medical Center and have continued to be instrumental in other areas as we move toward manufacturing," said Robert Rupard, COO at Sensiotech.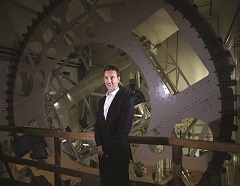 As a development-stage company, Rupard discussed the benefits of a strong R&D culture in the region.
"R&D is a progressive process. When you're in the business of commercializing, you have to stop doing research from time to time and put something out to sell," Rupard said. "By using a build-measure-learn feedback loop involving both R&D processes as well as methods of clinically tested products, we're able to rapidly enhance our products. The R&D we do at Georgia Tech has been particularly fruitful because we have such a diverse group of brilliant people and there's a strong focus there related to healthcare information technology."                                    
Companies such as AT&T, GM and Panasonic have also opened up centers of innovation in the state.
"Along with life sciences and automotive technology, IT and mobile technology are big focuses here," said Whitley. "AT&T's wireless division opened up the AT&T Foundry this past August, one of four in the world, because of our wireless resources here."
It's located on the edge of the Georgia Tech campus in Atlanta.
 "When we locate a Foundry facility, our No. 1 criterion is to be part of an ecosystem that fosters innovation – which usually occurs at the intersection of premier education, high technology and an entrepreneurial mindset – and those are all things that we found here," said Ralph de la Vega, president and CEO, AT&T Mobility. "When I saw the startup company incubators there, and the entrepreneurs and the high-quality technical people from Georgia Tech who are driving them, I knew this is where we needed to be. In fact, we're already talking with a startup whose technology could significantly benefit our product offerings."
Corporate-driven Research is behind Product Development, Business Success
In north-central and east-central Wisconsin, research and development has a slightly different face. There, much of the R&D taking place happens directly at companies that understand that research and innovation are crucial for staying competitive in the global marketplace.
Jerry Murphy is executive director of New North, Inc., a regional marketing and economic development organization that supports an 18-county region in Northeast Wisconsin.
"Virtually all the R&D that happens here is controlled by business and industry. In many regions, research starts with research institutions. Here, however, the research is being done by business," said Murphy. "Industries such as food, packaging and paper all have huge investments in R&D. Patent filings and intellectual employment are all relatively high in this region and are definitely dominated by private industry."
Christine Berry, executive director of the Langlade County Economic Development Corporation west of the New North region, agrees.
"We have a number of companies in here trying to stay ahead of the curve," Berry said. "They are investing a significant amount in R&D."
One is TSi Power. The Antigo, Wisconsin-headquartered company develops and manufactures state-of-the-art, high-quality power-protection solutions such as uninterruptible power supplies and automatic voltage regulators. These products protect the power supply to highly critical applications such as nuclear power plants, defense installations and cell phone towers around the world.
TSi Power's complex, technology-driven products are researched and developed in-house.
"R&D is crucial to ensuring our products perform continuously – and reliably – at the outer limits of their stated specifications," said TSi Power President Peter Nystrom. "It's definitely what sets us apart. Our products are backed by the research based on years of experience both in labs and in the field worldwide."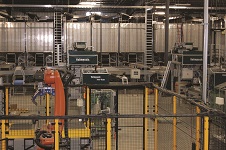 Volm Companies is also headquartered in Antigo, Wisconsin, Langlade's county seat. The company develops and manufactures packaging and packaging equipment for the fresh produce industry, along with mesh goods such as shade cloth and privacy screens for applications as diverse as PGA events and horticulture. The company has approximately 400 employees worldwide.
"Ninety-nine percent of our R&D is done in-house," said Michael Hunter, vice president of manufacturing & corporate operations at Volm.
Volm recently launched a new professional services team of engineers and designers called VEST to create custom modular solutions for the food handling industry.
"Any company's future is in new products. We've made significant R&D investments over the past 12 to 18 months, which enables us to continue to grow and continue to create new jobs. Our major competitors are all offshore and because of innovation, we've remained competitive," Hunter added.
Strong Industry, University Ties Spurring Growth Elsewhere, Too
Cecil County, Maryland, which is located on the I-95 corridor halfway between Philadelphia and Baltimore, is another hotbed of research and development.
Lisa Webb, director of the office of economic development in Cecil County, said, "Many of businesses in this area are working with patents and activities from WL Gore and DuPont, which are major contributors to R&D. We're also impacted by University of Delaware with a lot of patent activity and the resulting small business technology transfer. Plus, Aberdeen Proving Ground, the U.S. Army facility, is nearby which is the basis for defense-related R&D."
WL Gore has 13 production plants and about 2,400 employees in Cecil County. While the company is widely known for GORE-TEX, it develops and manufactures products ranging from medical and surgical products to guitar strings to performance outerwear designed for first responders in the military.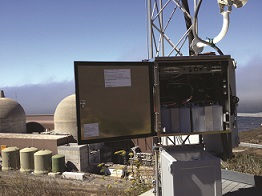 "At WL Gore, we're widely recognized for our innovative products and culture. R&D is a critical role for us, because we're dedicated to producing a continuous, unique, high-value stream of products for our customers," said Mike Ratchford, government relations associate at WL Gore. "All of our associates play a role in research and development. They're encouraged to spend a portion of their time on dabble time, exploring new possibilities and products. While we do have facilities with a concentration of R&D, really R&D happens wherever our production plants are located."
St. Louis, Missouri, is also seeing a business boom, based on R&D stemming from companies in areas such as plant and life science, consumer products, advanced manufacturing and energy.
Rawlings Sporting Goods Company, headquartered in St. Louis, is a leading manufacturer and marketer of sporting goods in the United States.
"As just one example, Rawlings has been studying technology related to concussions and partnering with our top-notch medical school at Washington University," said Monica Conners, vice president of business retention and expansion in the business development division at St. Louis Economic Development Partnership.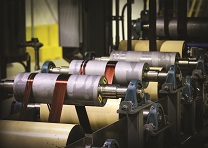 "Companies are coming here from all over the country to be close to leaders like Monsanto and Sigma Aldrich as well as access to our Ph.D talent," Conners said. "Most recently, SYMYCO PHYCAL and Allied Blending and Ingredients relocated here. Companies like these are moving to the Bio-Research & Development Growth Park (BRDG Park), located next to the Danforth Plant and Science Center, which is becoming an R&D hub."
Ultimately, successful research and development are key components behind successful companies and vibrant regions.
Jerry Murphy, in Wisconsin's New North region, said, "R&D has kept our industries vital. It's driven by market demand, product demand, regulatory compliance and real-market demand. New innovations around production, packaging and delivery have kept our companies healthy."
About the Author