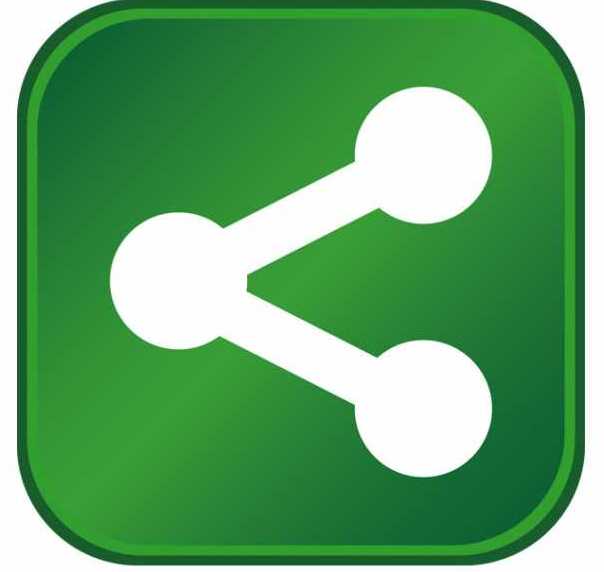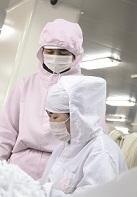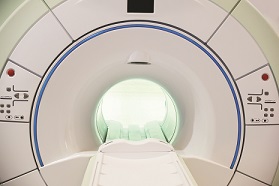 The healthcare and life sciences industry is undergoing a transition on multiple fronts. The pipeline for small molecule blockbuster drugs looks weak and companies are turning to higher margin biologics and device pharmaceutical hybrid technologies to fill the looming revenue void. Historically strong markets that were the primary source of revenue and profits are expected to see growth slow while countries traditionally regarded as developing economies are expected to see increased spending on healthcare and medical-related products. The reliance on technology and advances in treatments has continued, but has seen reimbursement caps put in place in the established U.S. and Western European markets.[1] The medical device sector in particular is experiencing its own unique pressures and dynamics that are influencing the investments and location decisions of manufacturing operations.
Evolving Manufacturing Practices
As recently as five years ago, medical device manufacturers had little interest in outsourcing activities because of cost, lack of control and the speed needed to get products to the market. Profits and cash on hand were high, which provided the financial resources for companies to invest in new facilities and related equipment. Today's market dynamics include increased competition causing a consolidation of market participants and more small companies with the ability to drive product innovations. These factors have created a willingness of OEMs to outsource activities that did not exist previously. While quality control and regulatory compliance might be reasons to keep production in countries like the U.S., Germany or the U.K., increased competition has made outsourcing an increasingly attractive option. In addition to changing competitive factors, global demand for medical devices has increased overall. Using the U.S. as an example, exports of medical devices has increased 3.3 percent annually since 2008. Over that same period, the value of imports into the U.S. has increased 4.0 percent.[2]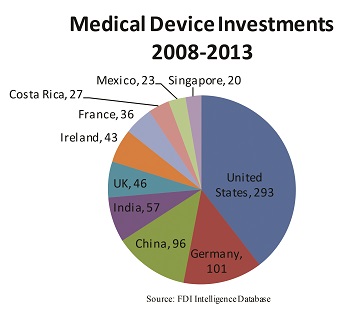 Global Expansion
Evolving manufacturing practices within the industry are not the only factors causing disruptions and the desire for global investment; regulatory changes in historically active markets like the U.S. are causing market participants to consider alternative investment destinations. The FDA's requirement for medical device companies to have approval to market products in the U.S. is expected to increase costs and constrain innovation. Additionally, the medical device tax that was a contentious point of negotiation during the recent national debt limit increase was expected to have negative implications on the U.S. market for medical devices. Regulatory issues are not exclusive to the U.S., though.[3]  Outside the U.S., companies must adapt to differing healthcare systems and reimbursement requirements on a country by country basis that creates new challenges related to market dynamics, regulatory standards and management requirements.[4]
Consumer demand is also driving global expansion. As the American consumer becomes more willing to accept imported products, more companies will consider moving operations abroad to capitalize on the improving quality of labor and labor arbitrage. There is a strong pipeline of talent that exists in emerging foreign markets for engineering, scientific and R&D talent. However, there is often a perception, particularly in the medical community, to avoid critical medical device products with the label "Made in Name Your Developing Country." With expected future revenue growth coming from emerging Asian and Central/Eastern European markets, investing in these locations becomes more attractive and allows companies to make investments that reduce supply chain costs and ultimately provide proximity to rapidly expanding markets.[5]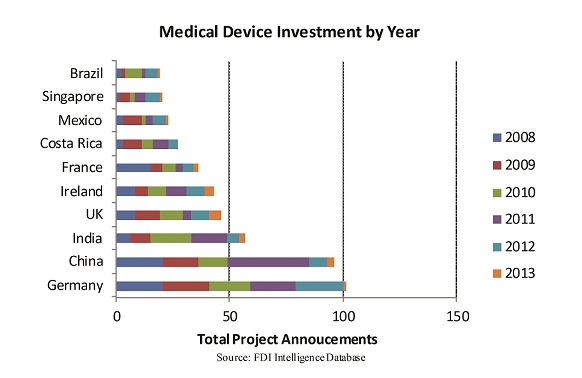 Companies Still Focusing on the U.S.
While leading indicators and market analysts have identified a number of factors as to why medical device investments should locate in emerging markets, the reality is that the U.S. has still been the destination of choice. The last five years have created a tumultuous global financial market unlike any time seen before. From near government default in the U.S. to threats of bankruptcy throughout Europe, to declining growth in previously fast-growing Asian markets, it has become increasingly difficult to identify trustworthy and stable markets in which to operate and invest. The historically established markets have remained fairly, if not the most, popular over the last five years. Data from the Financial Times' fDi Markets database indicates that established markets like the U.S., Germany and the UK have continued to receive a majority of investments in medical device related operations. In fact, the U.S. is still the most prominent destination for investment, receiving nearly as many investments as Germany, China, India and the UK combined from 2008 to 2013.
A significant factor for the substantial U.S. investments has been the number of domestic companies that have chosen to invest locally. From 2008 to 2013, 116 different domestic companies made over 56 percent of the investments in the U.S. Companies from other countries have favored the U.S. as well. For example, companies based in Germany made 107 investments in those five years, 30 of which were placed in the U.S. by 23 different German companies.
Companies based in the U.K. made nearly 50 investments in the U.S. by 15 different companies. Ultimately there could be a variety of factors that drive these investment decisions, such as the concentration of industry related companies, the accessibility of talent or the size of the market. However, the data demonstrate that many foreign and domestic companies still see benefits associated with the U.S. as an investment destination.[6]
Where Else are Companies Investing?
Despite the large number of domestic investments U.S. companies made, American companies were the most likely to invest in emerging markets. American companies located over 50 projects in China, nearly 40 in Ireland and over 20 in both India and Costa Rica since 2008, making up the majority of the announced medical device projects in these markets since then.[7] However, emerging markets have seen decreasing numbers of investments in medical device projects in the last two to three years. fDi data show that medical device investments have drastically fallen off in China, India and Costa Rica since 2011. The chart and table below show that the only emerging market to be fairly consistent in the quantity of annual investments in recent years is India, with Ireland having the most announcements through August 2013. .
Medical Device Industry Announcements 2012-2013

 

 

China

India

Ireland

Costa Rica

Mexico

Singapore

Brazil

2012

8

5

8

4

6

6

5

2013

3

3

4

0

1

1

1
What is taking place in these identified emerging markets, as well as in established markets, is representative of what is happening across the broader industry: fewer investments are being made in medical device projects. The manufacturing sector is experiencing a number of trends similar to that of the overall industry. Manufacturing project announcements peaked in 2010 and held fairly constant in 2011 and 2012. However, announcements fell by approximately 47 percent in 2012 and could remain flat or even decrease again in 2013. The concerns about overall costs, changing market dynamics and availability of financial resources appear to be impacting the number of investments.
Going back to 2008, countries such as China, Costa Rica, Ireland, India, Thailand and Malaysia were reasonably popular locations for investments, with China and Costa Rica being the most prominent locations from 2008-2011. These investments were driven by different factors. For China, growth was driven by market access to the country's 1.3B population, while Costa Rican investment, with only 4.8M population, was fueled by a strong talent base and generous tax abatement programs. However in the last two years, these two countries have combined for a limited number of medical device manufacturing announcements. In 2012 and 2013, none of these identified countries received more than two medical device manufacturing project investments.[8]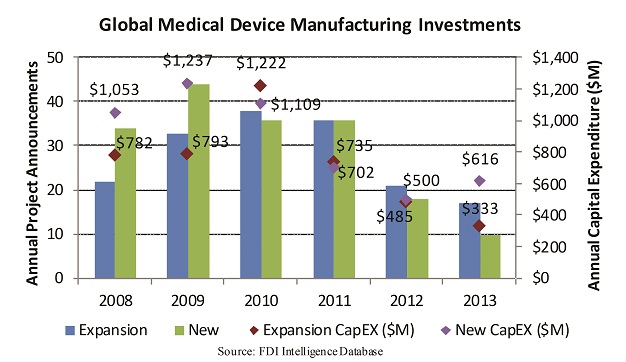 If some of these destinations are experiencing diminishing popularity, then where are the investments going? They continue to be made in the United States. Reshoring of manufacturing back into the U.S. has been a popular economic trend as of late. The United States has received about three times as many announcements for medical device manufacturing projects, 91, as the next closest country, China with 34, over the last five years. [9] Analysts indicate they expect companies to seek ways to establish themselves in these burgeoning and growing markets for a focus on the future. However, the reality appears to be that that more companies are seeing value in taking advantage of the trusted infrastructure and established market of the U.S.
Companies are not necessarily exclusively making greenfield investments in the United States or other countries. What companies are starting to do to reduce the size of their financial commitments for investments is to expand their existing facilities rather than establish a new location. The frequency of expansions has been consistent with, or even exceeded, the number of new investments in recent years, as shown by the chart above. While companies continue to spend more on new investments, they are all also spending nearly as much on investing more into their existing facilities, which can create some level of savings.[10]
What Does It All Mean?
The medical device manufacturing market is changing, but not necessarily in the ways many may have predicted. Investments continue to be made in more established markets, especially the United States, and not as rapidly, yet, in economically developing markets where industry growth is expected to take place. In fact, the countries where expenses on healthcare-related goods and services are expected to experience substantial growth in coming years are seeing the number of investments in medical device investments, especially around manufacturing, decrease.
Companies are more frequently choosing to leverage their existing assets through expansions rather than greenfield projects. For nearly four years, medical device companies have been focused on expanding existing manufacturing facilities rather than establishing new ones. As options for financing restricted during the global recession, profits and cash levels decreased and outsourcing became more prevalent in the industry, the desire to invest in new manufacturing facilities waned. Over the last two years alone the number of total expansions of medical device manufacturing investments has outpaced new investments by over 35 percent.
The changing regulations and laws throughout the world will continue to impact growth and the locations where companies choose to invest for long-term. That is an area where markets that are expected to see growth can make themselves more attractive to investing companies. Altering laws and tax structures and offering investment incentives may help persuade companies that have been more prudent in recent years with their funds to consider investing in these developing nations. While the operating environment has to be attractive and business cases must be sound, consumers globally are expected to continue to demand medical device products and gaining access to the markets where profits can be made will be important going forward for these companies. Identifying the countries, regions and cities to invest in for the long-term that will drive value for corporations and consumers will be important and continue to shape the industry and how/where investments are made.
Raj Vohra, senior manager, Deloitte Consulting LLP, also contributed to this article.
---
About the Author