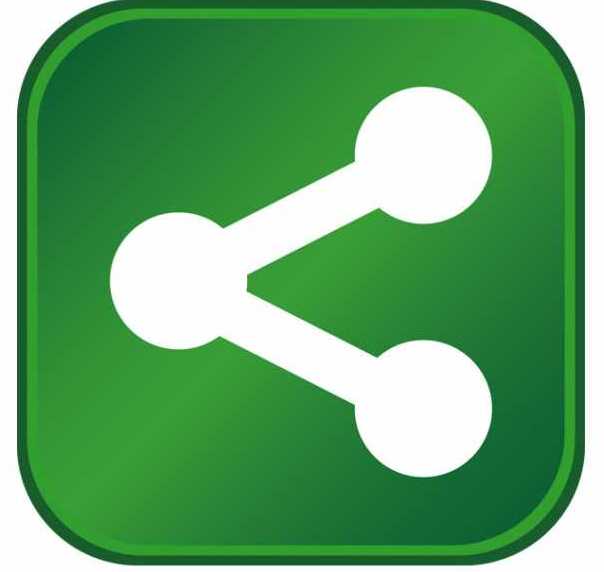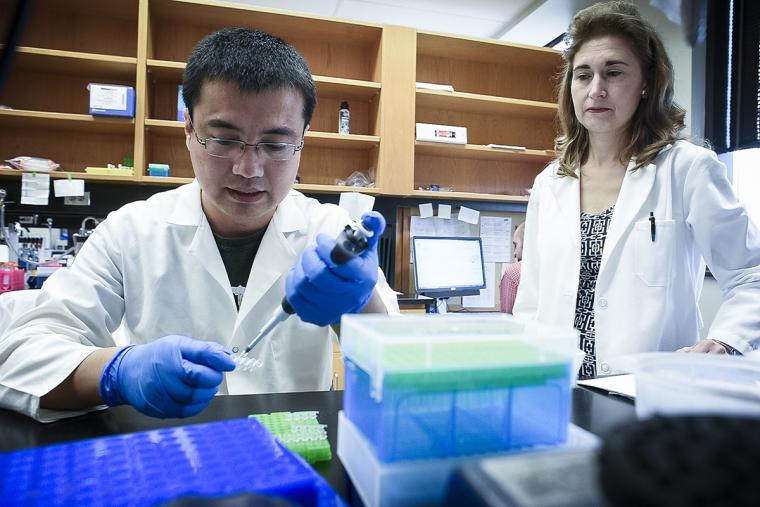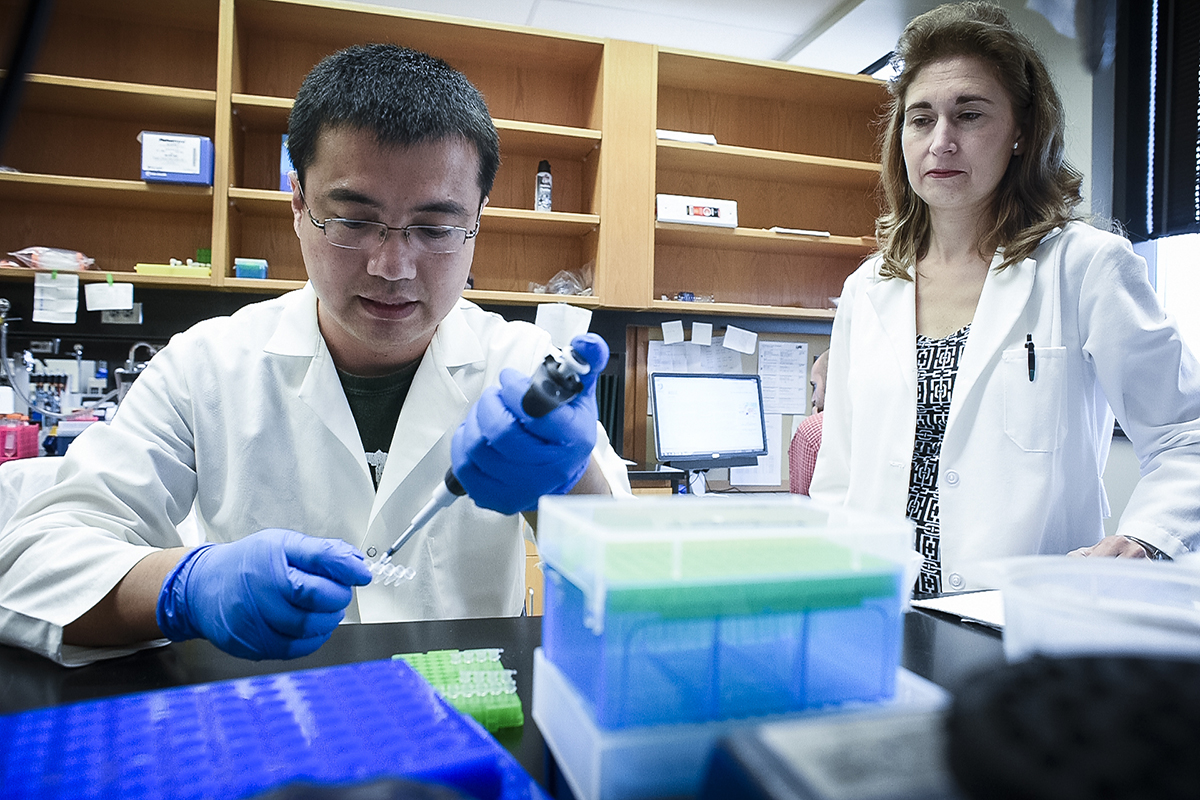 In a little more than a generation, Alabama has emerged as a powerhouse in automotive manufacturing. The state is home to assembly plants operated by Mercedes-Benz, Honda and Hyundai, as well as a Toyota engine plant.
Another assembly plant is on the way—a $1.6 billion Mazda-Toyota joint venture facility that will add 4,000 jobs. In less than five years, according to an industry projection, Alabama will be the No. 2 auto-producing state. That's a pretty remarkable fact, considering we didn't produce any vehicles before 1997.
Alabama is also making strides in aviation manufacturing. Earlier this year, Airbus announced plans to build a second assembly line at its manufacturing facility in Mobile, where it currently produces the A320 family of aircraft. Alabama workers on the new assembly line will build A220 passenger jets. At the same time, Airbus intends to increase production of A320 aircraft. These plans will add 600 new jobs—and make Mobile a major international center for aircraft production.
As you can see, there are big developments taking place in Alabama.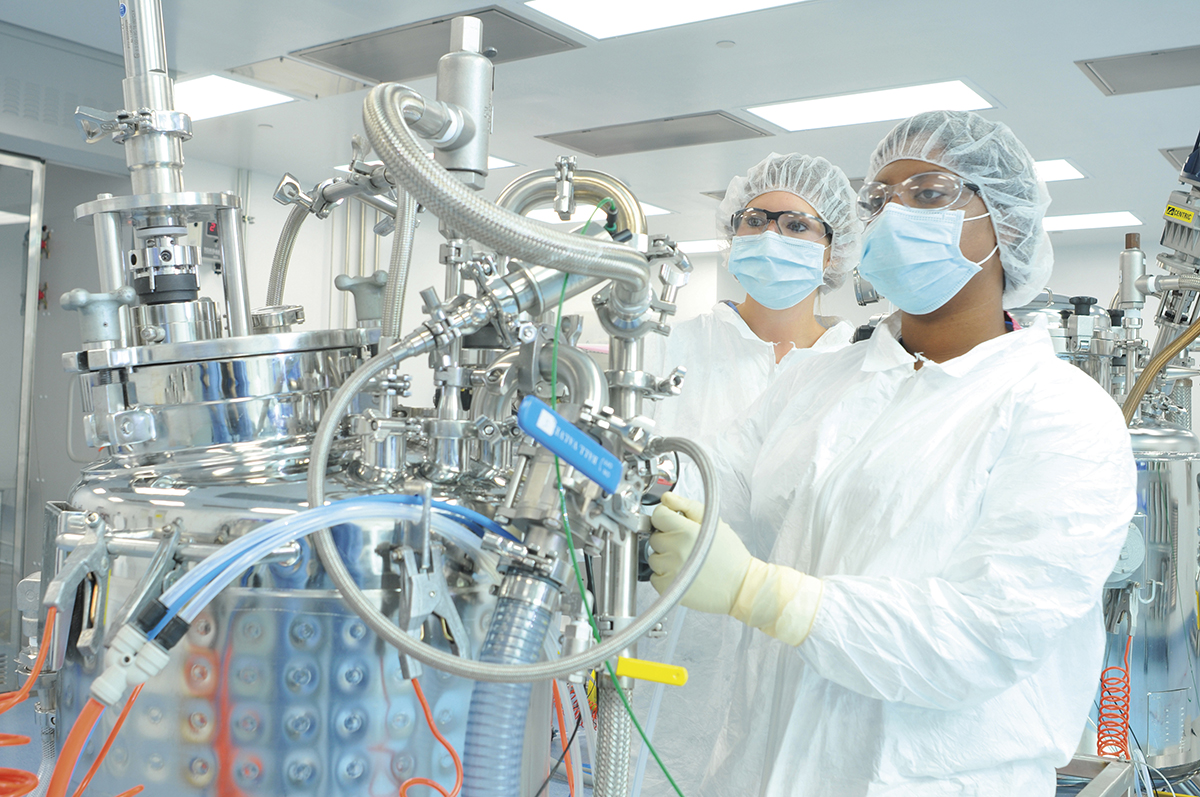 Meanwhile, the state boasts a dynamic presence in an industry that might come as a surprise to you—bioscience. Yes, it's true. Alabama's multi-faceted bioscience sector generates a massive $7.3 billion in economic activity each year, supporting 780 companies and organizations that employ nearly 18,000 people.
And we want to see it grow.
We're focused on the growth potential of the statewide life sciences sector, which includes a robust combination of research institutions, medical labs, innovative startups, international medical manufacturers and much more. With all of these resources, it's a natural growth area for the state.
We're committed to accelerating further development of the bioscience sector in Alabama, and we want our state to become home to more of its high-paying jobs and the talented people who can fill them. We believe Alabama is perfectly positioned to expand our bioscience activities. Look at how we've become a global force in the auto and aviation industries. We can surely build on our strong foundations in bioscience and medical research to become recognized for that as well.
Bioscience Foundations
In truth, bioscience research has been taking place in Alabama for more than seven decades.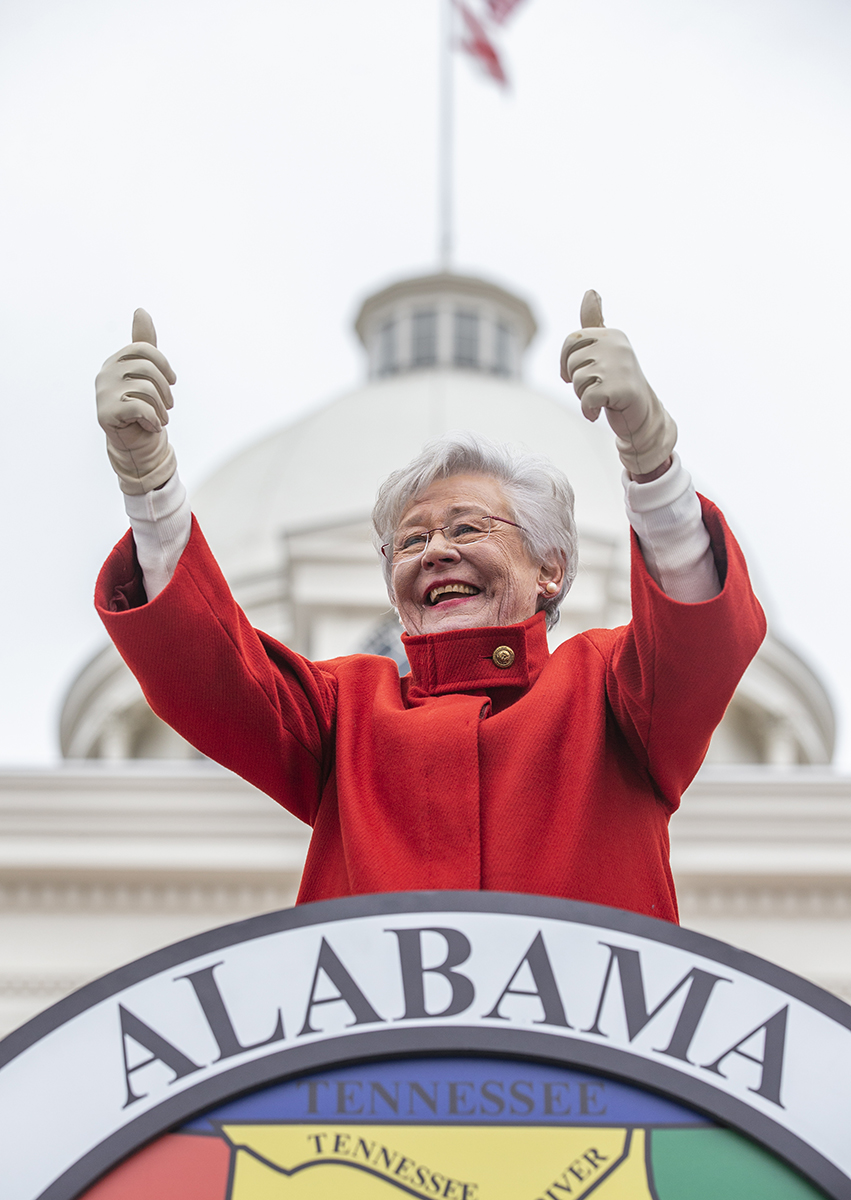 Birmingham's Southern Research, a non-profit research organization, launched a cancer research program in 1946 that produced breakthroughs in chemotherapy techniques and the discovery of seven FDA-approved oncology drugs. Today, Southern Research is still developing potential new cancer drugs, and its scientists conduct work on HIV/AIDS, mosquito-borne illnesses and neurological diseases including Alzheimer's and Parkinson's.
Another foundational member of the state's bioscience sector is the University of Alabama at Birmingham, or UAB. Over the past five years, only eight academic medical centers across the nation have seen their research funding from the National Institutes of Health rise by $100 million, and UAB is one of them. In fact, UAB's rate of growth in NIH funding over that time frame outpaced all the others in that elite group but one. That speaks to UAB's status as a leader in medical research.
A third pillar in Alabama's bioscience sector is the HudsonAlpha Institute for Biotechnology, which has emerged as a key player in genomic medicine, a revolutionary field that is transforming ideas about medical therapies. During its first decade, HudsonAlpha has generated major discoveries that impact diagnosis and treatment, created intellectual property and fostered biotech companies.
The Mitchell Cancer Institute, located at the University of South Alabama, is another important hub in the state's bioscience landscape and a top research facility in the region.
Moreover, these Alabama bioscience organizations often act as close collaborators by combining their areas of expertise.
For example, UAB and Southern Research formed a partnership called the Alabama Drug Discovery Alliance that has a development pipeline of potential new drugs, including potential treatments for cancer, Parkinson's and kidney disease. Plus, UAB and HudsonAlpha teamed to open the Center for Genomic Medicine to permit their experts to translate research in this promising field into clinical practice.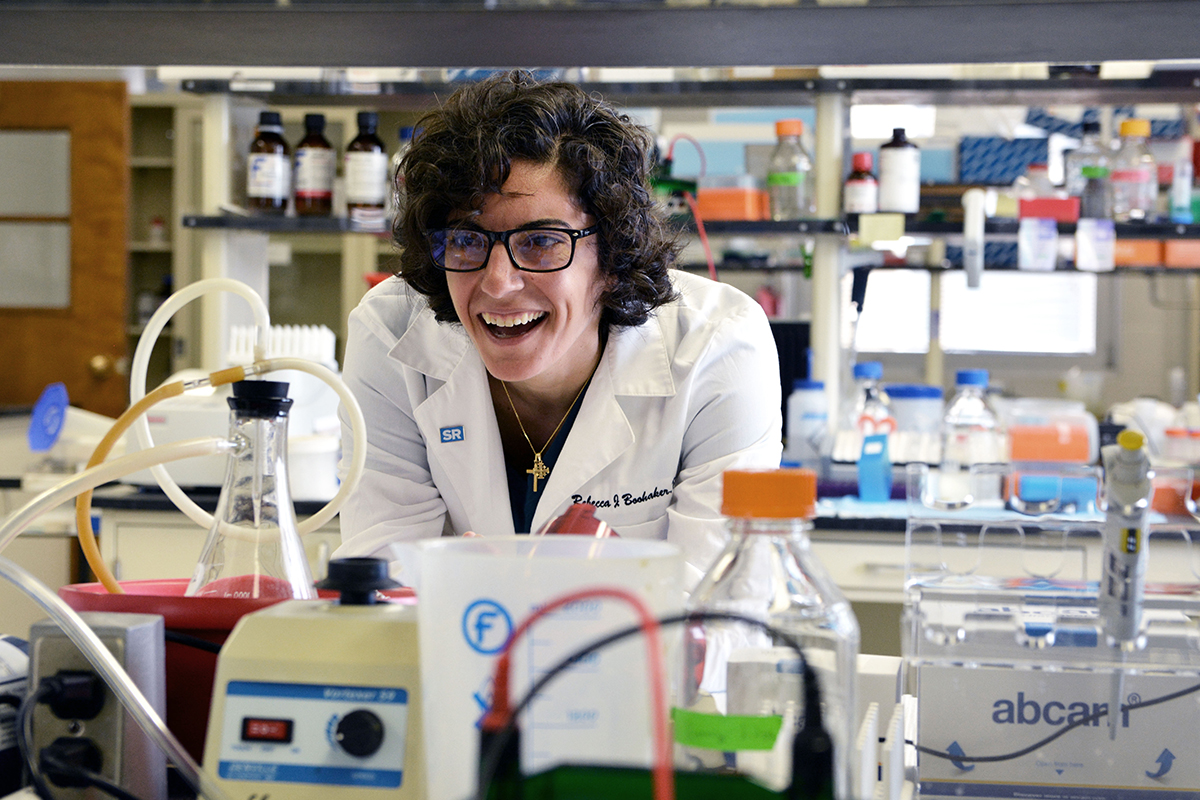 Growth Potential
Alabama is also home to multinational companies involved in pharmaceutical and medical device manufacturing. One example: Germany-based Evonik has invested more than $50 million in recent years in its Birmingham labs, which are now home to the company's Global Competence Center for Medical Devices.
"Evonik's investments in the Birmingham site reflect its commitment to the medical device and drug delivery business as well as the city of Birmingham and its history of world-class medical research and technology," Kel Boisvert, Evonik's site manager, said in an announcement about the expansion.
In addition, innovative startup companies have sprung up across Alabama, with many of them based at Huntsville's HudsonAlpha and Birmingham's Innovation Depot, the Southeast's largest technology business incubator. Others can be found in Auburn and Tuscaloosa, reflecting the important roles the universities located there play in bioscience business formation.
In fact, Alabama's research universities are playing a key role in our efforts to recruit new bioscience firms and other types of businesses to the state.
Working with the Alabama Department of Commerce, a group representing the universities and private research organizations called Alabama EPSCoR has created a tool that aims to connect businesses and researchers. It's a digital database that company representatives can use to identify specific research being conducted in the state, pointing the way to potential collaborations.
It's just one sign that we are serious about growing our bioscience sector, along with other industries that can foster the development of innovation opportunities in Alabama.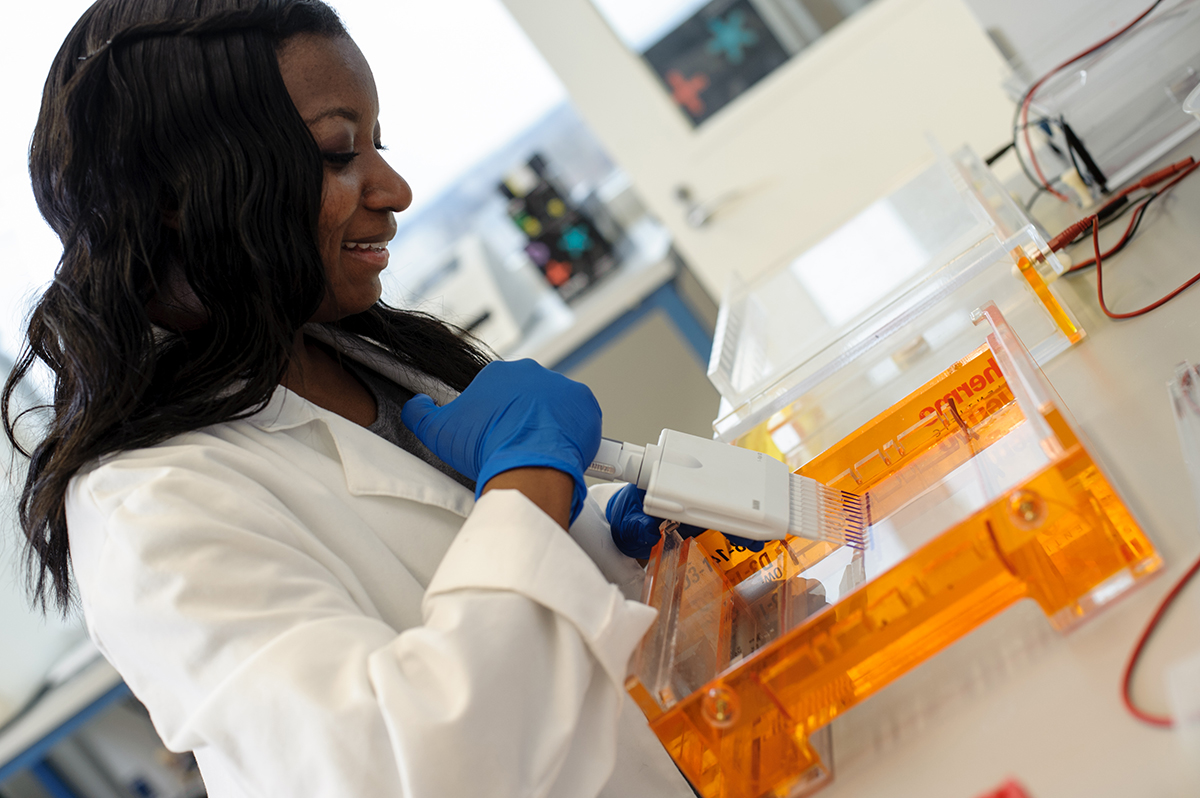 Careers in Bioscience
There's more going on in Alabama to promote bioscience expansion. Through extensive efforts in STEM education outreach, Southern Research and HudsonAlpha are helping to excite young people across the state about the possibility of careers in bioscience fields. Providing a new generation of workers is central to future growth for the sector.
Each year, Alabama has a sizable presence at BIO International, the world's largest biotech conference. According to BioAlabama, an industry trade group, Alabama researchers and biotech company officials profit from BIO by engaging in one-on-one business meetings and networking opportunities at the event.
We're also seeking to connect our bioscience sector with counterparts in other parts of the world. In recent years, Greg Canfield, secretary of the Alabama Department of Commerce, has led bio-focused trade missions to bioscience clusters in Berlin, Germany, and Copenhagen, Denmark, as well as Belgium and the Netherlands. International collaboration is a major driver of growth in the sector.
To sum all this up, we believe that Alabama is primed for growth in bioscience. We have the assets and resources to facilitate an expansion of the activities already taking place in the state. We also have the energy to make this growth happen.
Just as other industries have done here, the bioscience industry can grow to greater heights in Sweet Home Alabama. T&ID
---
Incentives-at-a-Glance
• AIDT workforce development services including pre-employment screening and training: AIDT, Alabama's primary workforce development agency, got its start in 1971 and remains one of the nation's most highly regarded job-training agencies. AIDT operates project-based training centers for Mercedes-Benz, Honda, Hyundai, Airbus and others.
• Apprenticeship Tax Credit: Income tax credit to employers in the amount up to $1,000 per qualifying apprentice. An employer can claim up to five apprentices, not to exceed $5,000 annually.
• Jobs Credit: Annual cash rebate up to 3 percent of the previous year's gross payroll (not including fringe benefits) for new, direct jobs. Incentive period is up to 10 years. Additional 1 percent jobs credit for projects located in "targeted" counties (total of up to 4 percent per year).
• Investment Credit: Credit of up to 1.5 percent of the qualified capital investment expenses for a qualifying project, each year for up to 10 years. Additional 5 years of investment credits (total of up to 15 years) if the project in a targeted county sells the majority of its output to businesses located nearby.
• Port Credit: The Port Credit is awarded to a company engaged in manufacturing, warehousing or distribution that uses the state's water, air or rail ports and is based on the user's increased cargo volume through such facilities.
• Property Tax Abatement: For new and expanding facilities, abatements of non-educational portion of property taxes are available for up to 20 years.
• Sales Tax Abatement: For new and expanding facilities, abatements of non-educational portion of sales and use taxes on construction materials are possible.
About the Author