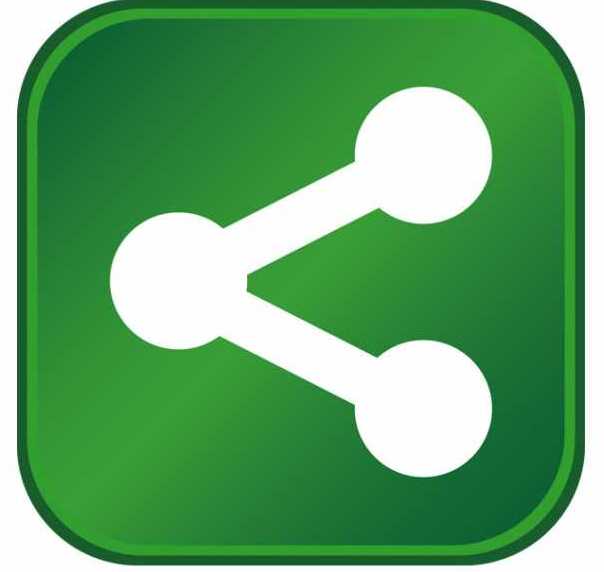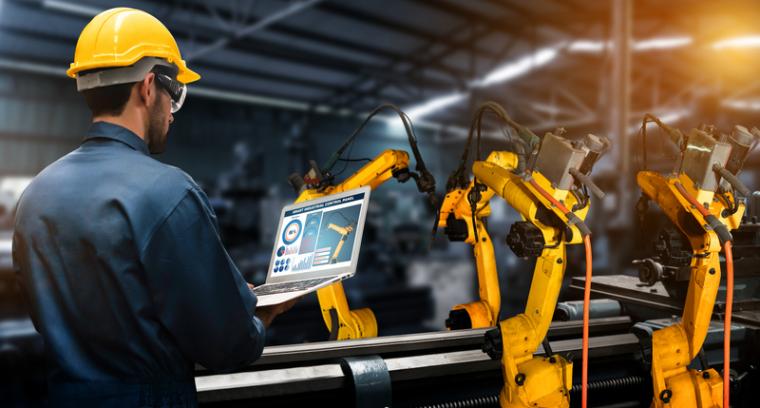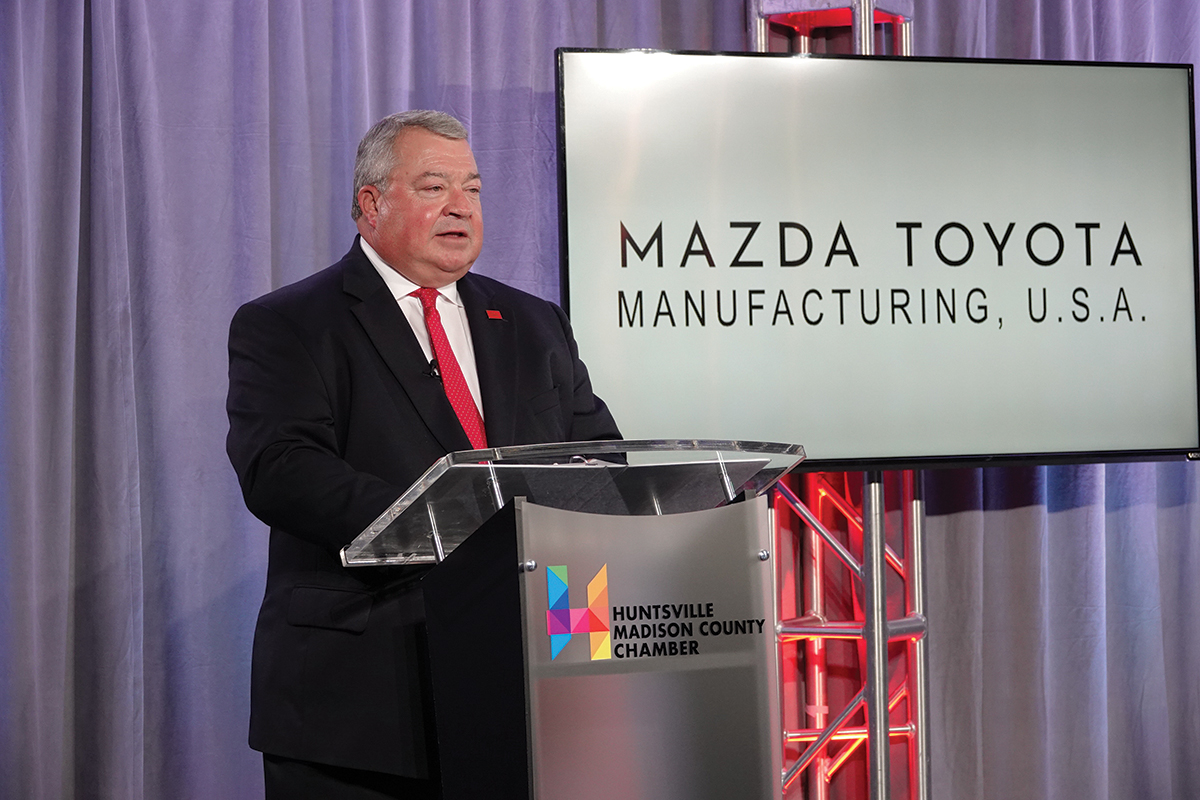 After a year of pandemic challenges, Alabama's economy is regaining lost momentum, with significant growth projects launching in key strategic industrial clusters that will help accelerate the recovery taking place across the state. With this recovery gaining steam, Alabama is gearing up for what's next. 
"Right now, there are many exciting developments unfolding across Alabama that showcase next-level innovation, highlight the extraordinary capabilities of our workers and contribute additional vitality to the state's evolving economy," said Greg Canfield, Secretary of the Alabama Department of Commerce. "As we emerge from a difficult period, many sectors of Alabama's economy are poised to advance on an upward trajectory," he added.
A High-Tech Product Pipeline
For starters, recruiting technology-focused jobs has become a top priority for Secretary Canfield and Alabama's economic development team, and those efforts are poised to pay off in 2021 and beyond. The Alabama high-tech project pipeline is robust, and the state is benefiting from the fact that the pandemic demonstrated that tech companies simply don't have to be anchored in traditional industry hotspots, where the cost of doing business can be exorbitant.
Robust new talent attraction and workforce development platforms, along with accelerator programs, are positioning communities across Alabama for tech-sector job growth. New incentives for high-tech companies are also raising Alabama's attractiveness. 
Significantly, state leadership is firmly committed to this strategic effort. Governor Kay Ivey last year established the Alabama Innovation Commission, the first statewide panel focused on expanding entrepreneurship and nurturing the state's blossoming innovation economy. 
One of the commission's first recommendations was the creation of the Alabama Innovation Corp., a public-private partnership that will promote initiatives to support entrepreneurship, rural businesses, and research and development activities while broadening access to the kind of advanced tech skills that power a twenty-first century workplace.
In addition, new legislation allows the Alabama Innovation Corp. to make matching grants of up to $250,000 to businesses and organizations that receive federal Small Business Innovation Research (SBIR) grants or Small Business Technology Transfer Research (STTR) grants.
"The establishment of the Alabama Innovation Corp. will be transformational for our state's economy by making Alabama a hub for technology, innovation and entrepreneurship," said state Rep. Bill Poole, who serves as chair of the Alabama Innovation Commission.
Bioscience DNA
Meanwhile, Alabama's bioscience sector — home to 780 establishments employing nearly 18,000 people earning average annual salaries exceeding $67,000  — is primed for its next phase of growth. Sometimes overlooked, bioscience is woven into the DNA of the state's economy, with research institutions and companies blazing new trails in fields such as genomic medicine, medical devices, and drug discovery.
One of the trailblazers is Auburn's SiO2 Materials Science, which spent a decade developing a unique vaccine vial that features a microscopic, pure glass coating on the inside of a plastic container. This combination made SiO2's vials ideal for storing biological drugs and vaccines — just in time for a global pandemic. 
SiO2 launched a $163 million expansion project in mid-2020 to ramp up production of its proprietary vial system after securing a major contract to supply the federal government with vials to support the COVID-19 vaccine effort. Today, biotech firm Moderna is using these patented, unbreakable vial systems to distribute its groundbreaking SARS-CoV-2 vaccine, protecting Alabamians and people around the world while putting us all on the road to a speedier recovery. 
In addition, the foundations of Alabama's bioscience sector are ready for what's next in the lab.
The University of Alabama at Birmingham has become a research powerhouse, receiving more than $325 million in funding from the National Institutes of Health (NIH) in 2020. Most of the funding went to UAB's School of Medicine, where investigators are making discoveries that improve the health and well-being of people around the world.
With substantial financial backing from the state, UAB is now embarking on a $70 million project to open a new genomic medicine building that will advance the School of Medicine's long-range plan to enhance research in personalized medicine and computational biology. UAB leaders say the new Altec Styslinger Genomic Medicine and Data Sciences Building will eventually support an additional 50 leading researchers and 300 research support staff, along with an increase of between $75 million and $85 million in annual research funding.
Genomic medicine is also the specialty of the HudsonAlpha Institute of Biotechnology in Huntsville, a close collaborator with UAB. Since opening in 2008, HudsonAlpha has secured a leading role in the development of genomic medicine, with important discoveries in amyotrophic lateral sclerosis (ALS, or Lou Gehrig's disease), childhood genetic disorders, cancer and more. 
HudsonAlpha's Genome Sequencing Center is a go-to lab for whole genome sequencing, assembly, and analysis. The organization even has an agriscience team that applies genomic techniques to plants and crops.
Sparking Growth
At the same time, one of Alabama's fastest growing industries — automotive manufacturing — is poised for electrifying developments. Mercedes-Benz laid the foundation for Alabama's auto industry when it began production of the groundbreaking M-Class luxury SUV in 1997. Today, Mercedes is reimagining and reinventing a vehicle that will be in high demand around the world. 
Beginning in 2022, the automaker will begin manufacturing two electric SUVs at its Alabama plant. The EQE and EQS vehicles are made possible by a $1 billion investment in Mercedes' Alabama industrial footprint.
Hyundai also plans to start producing EVs at its Alabama facility in 2022, though the automaker's full plans have not been announced.
Other developments are adding spark to the auto sector's growth story. In particular, the production launch at Mazda Toyota Manufacturing in Huntsville this year represents an important milestone. This project will not only bring up to 4,000 jobs but also a fifth automaker, Mazda, to Alabama. The total investment in the facility tops $2.3 billion. 
To support the automakers' plans, eight Mazda Toyota suppliers are locating in North Alabama, creating over 2,000 auto-sector jobs. Combined, their investment exceeds $750 million, according to Alabama Department of Commerce data.
Aerospace Velocity
Companies and organizations in Alabama's aerospace industry are preparing for their next frontiers. Huntsville is home to Redstone Arsenal, the sprawling government installation that has been the center of the U.S. Army's missile and rocket programs for more than 60 years. Redstone Arsenal houses NASA's Marshall Space Flight Center, which helped put the Apollo astronauts on the Moon and enabled the STS space shuttles to fly for three decades. 
What better place for the headquarters of the new U.S. Space Command? 
In early 2021, the Air Force selected Huntsville over five other locations as the preferred site for the Space Command HQ. The move is a natural fit for Alabama's "Rocket City" and its longtime support of the nation's space and defense programs.
In addition, Alabama is already on the front lines developing next-generation defense systems to keep the United States safe. These incredible weapons will travel at speeds faster than 13,000 mph, and they are being made possible by work done in Alabama.
Lockheed Martin's scientists and engineers in Alabama are working to advance game-changing hypersonic solutions to meet one of the Department of Defense's highest technical priorities. Lockheed Martin selected North Alabama as its flagship location for work on these futuristic technologies. 
Alabama is also playing a central role in America's next-generation rocket: the United Launch Alliance's Vulcan Centaur, now assembled at the company's plant in Decatur. The workhorse Atlas and Delta rockets produced at ULA's Alabama factory have never failed on a mission to launch national security satellites and other critical payloads into orbit. Powered by engines produced by Blue Origin in Alabama, ULA's new rocket will have even greater capabilities. The Vulcan Centaur is scheduled to blast off for the first time this year, extending American superiority in space.
All these developments are a testament to the complex aerospace work taking place in Alabama that will ensure the nation is prepared for its next challenges in space. T&ID
About the Author