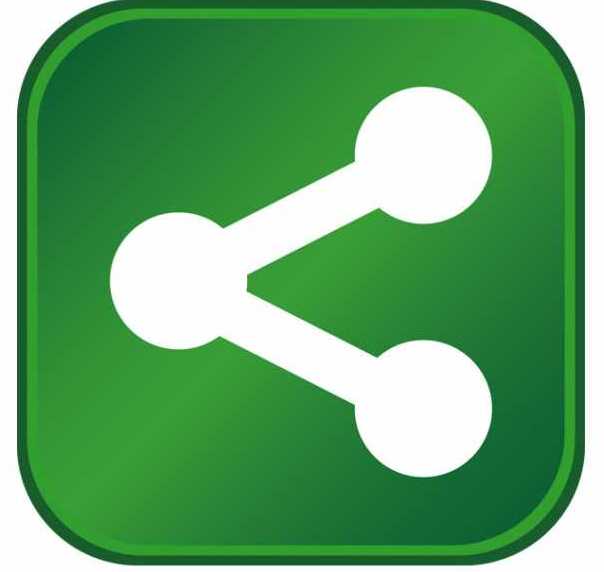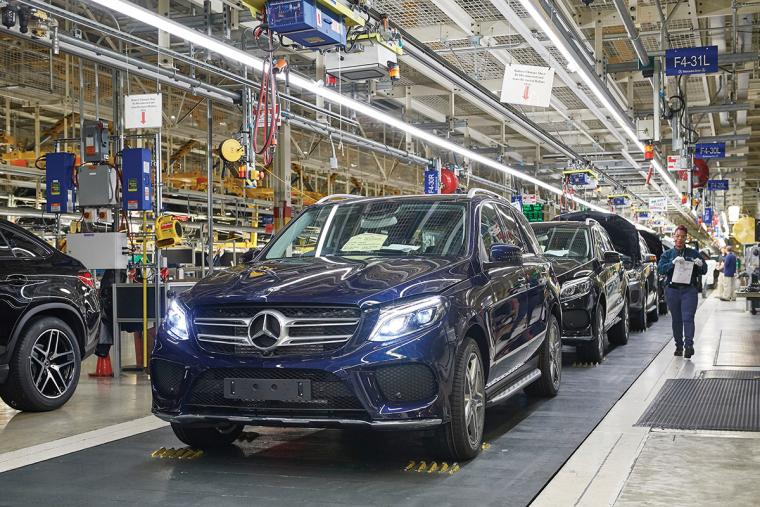 From electric vehicles to next-generation rocket engines, Alabama recorded a pivotal year in economic development during 2017, with top companies in several industries announcing major projects that position the state for more cutting-edge initiatives.
The announcements highlight how innovative companies from around the world are launching plans for new facilities or expansions in Alabama. They include Mercedes-Benz, Honda, Walmart, Amazon, Boeing, Airbus, Aerojet Rocketdyne, Blue Origin and Toyota.
The new projects build on strong results from past years. Between 2011 and 2016, economic development activity brought $28.5 billion in new capital investment to Alabama, according to Alabama Department of Commerce data. More than 105,000 jobs are tied to these projects.
Alabama's economic development team, led by Governor Kay Ivey, registered a particularly strong year in 2017. Preliminary estimates indicate that companies announced projects valued at well over $4 billion last year, creating thousands of new jobs for communities across the state.
While many industries are represented in these figures, vehicle manufacturing was a star performer. Since Governor Ivey took over as the state's chief executive officer in April, companies that make automobiles, busses, heavy-duty trucks, engines and parts have announced plans to invest at least $1.4 billion in Alabama. More than 2,300 new manufacturing jobs in the sector are on the way, according to estimates.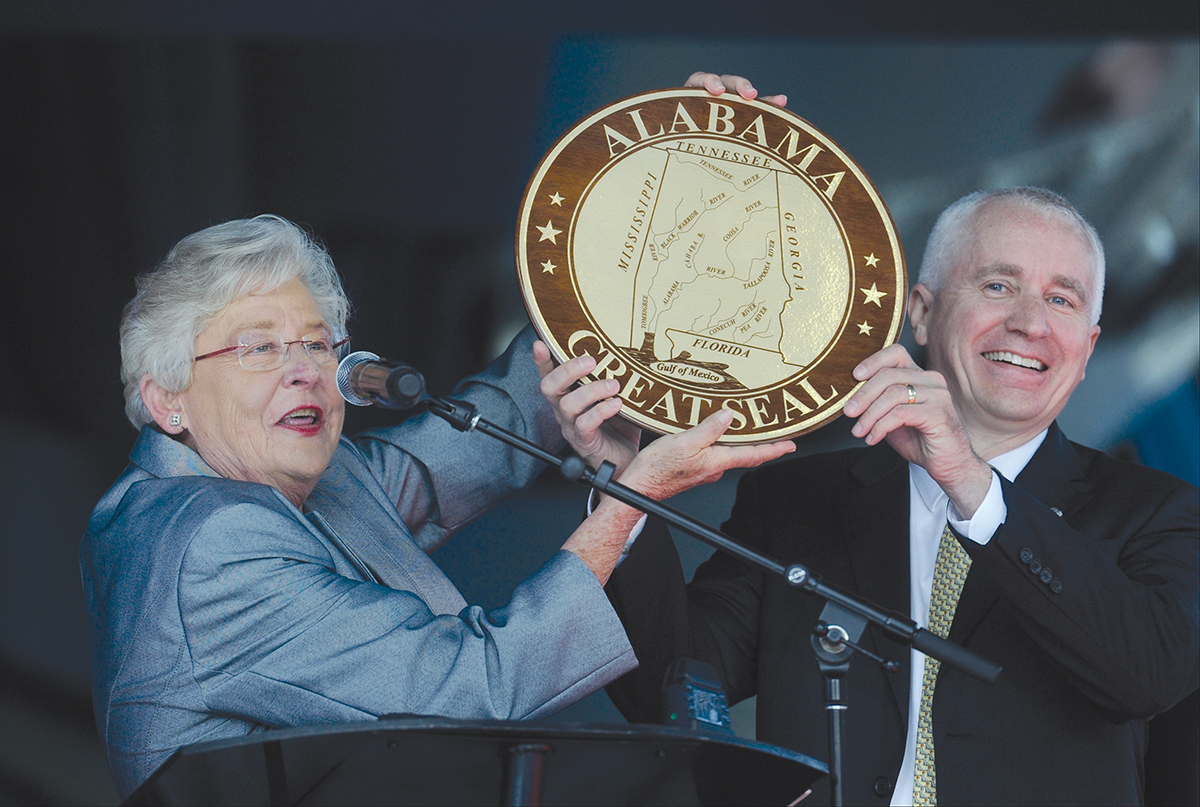 Aerospace has also been a growth area. Last year, companies announced plans to build rocket engines, rocket components, jet aircraft and parts, advanced materials and more in Alabama. Aerospace-related investment could approach $1 billion in 2017, with as many as 2,700 jobs, according to projections.
In addition, many new jobs are headed to Alabama's rural areas, thanks to 2017 projects. Many of these jobs are in the forest products industry, which launched projects valued at more than $500 million. Rural areas will also benefit from new jobs in information technology, food products and automotive.
"As Alabama's governor, I am focused on creating high-paying jobs and meaningful opportunity for the citizens of this state," Governor Ivey said after taking office. "I want to elevate Alabama's success in business recruitment, and working closely with our economic development team will be a top priority of my administration."
Cutting-Edge Initiatives
Significantly, many industry leaders are kicking off their most ambitious initiatives in Alabama.
Mercedes-Benz, for instance, is launching a project in Alabama that will see the global automaker construct a battery factory for electric vehicle production at its Tuscaloosa County assembly plant.
Mercedes said its Alabama plant, which is in the midst of a $1.3 billion expansion project announced in 2015, is being positioned to shape the future of electric mobility worldwide as the manufacturer integrates electric vehicles in its entire production lineup.
"With this $1 billion investment, we are significantly growing our manufacturing footprint here in Alabama, while sending a clear message to our customers across the U.S. and around the world: Mercedes-Benz will continue to be on the cutting-edge of electric vehicle development and production," Mercedes executive Markus Schaefer said when announcing the project.
Alabama is helping shape the future of rocket propulsion as well.
In June 2017, Blue Origin – the company started by Amazon founder Jeff Bezos – announced plans to build its next-generation BE-4 rocket engine in Huntsville, the cradle of America's rocket program. The $200 million project will create as many as 342 jobs.
"Alabama is a great state for aerospace manufacturing and we are proud to produce America's next rocket engine right here in 'Rocket City,'" Blue Origin President Robert Meyerson said about the project. "The area's skilled workforce and leading role in rocket propulsion development make Huntsville the ideal location for our state-of-the-art manufacturing facility."
In addition, Aerojet Rocketdyne is creating 800 jobs in Huntsville as part of an expansion that includes the location of its defense division headquarters along with a new advanced manufacturing facility for its AR1 rocket engine.
Meanwhile, Alabama's Marshall Space Flight Center remains deeply involved in the development of the Space Launch System (SLS), the most powerful rocket ever designed by NASA.
Biotech Ecosystem
Bioscience is an area of promise. As the state's lead economic development agency, the Alabama Department of Commerce has intensified efforts to expand the state's bioscience ecosystem, which includes 800 firms employing 14,000 people.
"Because of innovative work in fields such as genomics and drug discovery taking place in Alabama, bioscience has been a long-standing focus of our economic development efforts," said Greg Canfield, secretary of the Alabama Department of Commerce.
"Alabama's bioscience institutions possess demonstrated skills and expertise, perfectly positioning them for productive partnerships and collaborations in many industry disciplines," he added.
Bioscience work has been taking place in Alabama for decades.
Birmingham's Southern Research launched a cancer research program in 1946 that has produced chemotherapy breakthroughs and seven FDA-approved anti-cancer drugs. Its scientists also conduct work on HIV/AIDS, mosquito-borne illnesses such as Zika and many other illnesses.
The University of Alabama in Birmingham is a power player in the state's bioscience industry, receiving more than $1 billion in NIH research funding in a recent five-year period. UAB researchers carry out promising research against diseases such as diabetes and cancer.
UAB and Southern Research collaborate in a venture called the Alabama Drug Discovery Alliance that has around 18 potential drugs in a development pipeline, including possible treatments for Alzheimer's, Parkinson's and kidney disease.
Another pillar in Alabama's bioscience sector is the HudsonAlpha Institute for Biotechnology, which has emerged as a global leader in genetics and genomic medicine.
Workforce Development
A key element underpinning Alabama's long-term economic development success is the state's focus on workforce development. With automation and new technologies disrupting many industries today, delivering a skilled workforce has become a challenge for many states.
In response, Alabama has taken action to improve its workforce development programs to ensure they precisely align with the needs of businesses.
As part of a major restructuring, the Alabama Department of Commerce has become the central location for the state's primary, non-educational workforce services. AIDT, the state's top-rated workforce development agency, remains a pillar in this effort.
At the same time, Alabama reorganized its Regional Workforce Councils to make them more responsive to local businesses. It also launched AlabamaWorks, a system that links employers and job seekers by creating a path from school to workplace, and a formal apprenticeship program.
These workforce development improvements position Alabama for significant new investment in many different industries. It also demonstrates that Alabama is eager to build lasting partnerships with companies from around the world. T&ID
About the Author