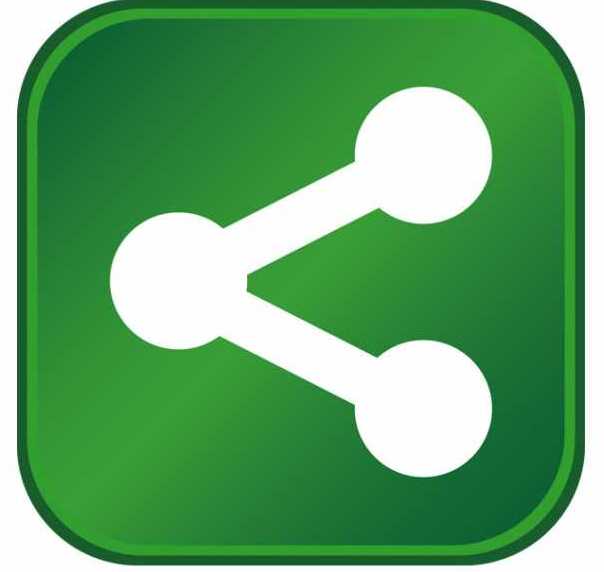 Arkansas – The Natural State – is also the natural choice for business. Their dedicated workforce, competitive incentives, attractive cost-of-living, research, training, distribution infrastructure and valuable partnerships have propelled Arkansas as a natural for manufacturing and knowledge-based companies.
 
It's why companies such as LM Glasfiber, American Airlines and Dassault Falcon Jet recently decided to open new plants or expand existing plants in the state. In fact, manufacturing – particularly aerospace – continues to play a vital role in Arkansas's economy. Aerospace has consistently been the state's top export for several years.
 
Not only is Arkansas satisfying the most demanding customized jet requirements of corporate and government leaders worldwide, they are also building some of the most sophisticated defense systems used by the military at facilities such as Lockheed Martin in Camden.
 
Since Governor Mike Beebe took office in January 2007, the State of Arkansas worked with 76 new and expanding businesses to create 6,411 jobs. The total investment for the state surpassed $1 billion.
 
Arkansas's comprehensive transportation network and central U.S. location position the state as a strategic distribution center. Located within 500 miles of 26 other states, Arkansas is the nation's logistical capital and is a mid-point for North American trade. It is crisscrossed with interstate highways, river navigation, air and rail. This advantage will be further reinforced with the proposed Interstates 49 and 69.
 
In addition, Arkansas's abundance of natural resources – especially in regard to energy production– is helping to strengthen the state's economic stability. The Fayetteville Shale Gas Play, a natural gas reservoir encompassing a number of counties in the state, continues to positively impact economic conditions. 

All Paths Lead to Arkansas

Arkansas's central U.S. location puts any business in excellent position for transporting goods to both domestic and international markets.
 
A major interstate reconstruction was authorized by a $575 million bond issue in 1999. The bonds, combined with other available funds, have totaled more than $1 billion. In addition, the completion of the Northwest Arkansas Regional Airport offers commercial airline service, and the redevelopment of the Arkansas Aeroplex (formerly Eaker Air Force Base) at Blytheville offers fiber optic technology and 1.5 million square feet of available facilities in eastern Arkansas.
 
Manufactured goods are transported efficiently through more than 1,600 for-hire motor carriers with Arkansas-based interstate operations. There is easy access to national destinations via eight interstates, including Interstates 30, 40, 55, 430, 440, 530, 540 and 630.
 
Union Pacific's Arkansas hub at the junction of Interstates 30 and 40 in North Little Rock is home to the company's largest and most modern locomotive repair shop and its second-largest freight car classification yard on the system. In 1998, Union Pacific opened a state-of-the-art intermodal facility at Marion, 10 miles west of Memphis, where Interstates 40 and 55 converge. The nation's four other Class 1 railroads are also within 10 miles of this intermodal facility.
 
Partnerships in Training Opportunities

Workforce development is a priority of the state's technical colleges and institutes, which work with local business and industry to meet existing and new workforce needs. More than 95 percent of the state's population lives within a 30-mile radius of one of these institutions.
 
The Training and Quality Management Division of the Arkansas Economic Development Commission (AEDC) offers two customized training programs to meet the needs of Arkansas's new, expanding, and existing businesses and industries.
 
The Business and Industry Training Program (BITP) is a flexible program designed for new and expanding business and industry. BITP helps these companies with recruiting workers, pre-employment training, on-the-job training, and train-the-trainer. The program also provides training assistance for existing businesses with new technology needs.
 
Competitive Funding Options

New and expanding manufacturers can access a wide variety of state and federal sources for start-ups and expansions in Arkansas.
 
To provide competitive financing for manufacturers, Industrial Revenue Bonds (IRBs) are underwritten on the financial strength of the company or guaranteed by the Arkansas Economic Development Commission or the Arkansas Development Finance Authority.
 
Taxable IRBs may be used for distribution facilities and business headquarters at long-term rates and for manufacturing projects that exceed $10 million in capital costs or do not meet other federal guidelines relative to tax-exempt bond financing.
 
Businesses that use either tax-exempt or taxable industrial revenue bond financing can negotiate with the local community for a payment in lieu of property taxes.
 
Arkansas's Bond Guaranty Program complements the IRBs, guaranteeing timely payment of principal per bond issue, to the bondholders. This guaranty gives the bonds a better rating, thereby making the bonds more attractive to investors and reducing the company's cost to borrow money.
 
A business can obtain up to $11 million per project by combining the AEDC bond guaranty with the $6 million guaranty offered by the Arkansas Development Finance Authority (ADFA). ADFA can also issue bonds for projects on a pooled basis and provide short-term financing to a company before bond proceeds are available.
 
Arkansas's Small Business Loan Program can provide up to one-half of the amount of participation loans offered by approved community lenders. A small business is one with fewer than 50 full-time employees and less than $1 million in annual gross sales, excluding agricultural production.
 
Flying High in Aerospace

Arkansas's uncongested airspace, clean environment and moderate climate make the state ideal for an aerospace-related business.
 
Approximately 10,000 Arkansans are employed in aerospace including aircraft parts and components manufacturing, rocketry, air transportation services, aircraft repair and maintenance, and aircraft refurbishing.
 
Associate degrees and certificates in aerospace-related training are available at eight different schools throughout the state, featuring maintenance technology and airframe and power plant maintenance courses that satisfy FAA requirements. Henderson State University in Arkadelphia offers a bachelor's degree in aviation in one of several degree plans: a professional pilot, aviation management and aircraft maintenance management. The university also offers a minor in aviation for students interested in pursuing another field of study while obtaining a broad knowledge of the field of aviation.
 
Superprojects & Incentives

Arkansas voters overwhelmingly approved an amendment to the state constitution that will help attract super projects. The state can now issue general obligation bonds to build infrastructure, such as rail, roads and water lines, for projects that create at least 500 jobs and $500 million in investment. The maximum amount of bonds that can be issued is equal to 5 percent of state general revenues during the most recent year – currently approximately $191 billion in bonds.
 
Arkansas's incentives are based on payroll instead of number of jobs and are determined according to location.
 
Arkansas's basic incentives are:

Advantage Arkansas (income tax credit)

Tax Back (sales and use tax refund)


InvestArk (sales and use tax credit)


Research and Development (income tax credit)


Targeted Businesses (transferable income tax credit; sales and use tax refund) and


Customized Training Incentives.

 
 
For information on doing business in Arkansas, please visit the Arkansas Economic Development Commission website: www.ArkansasEDC.com .
About the Author