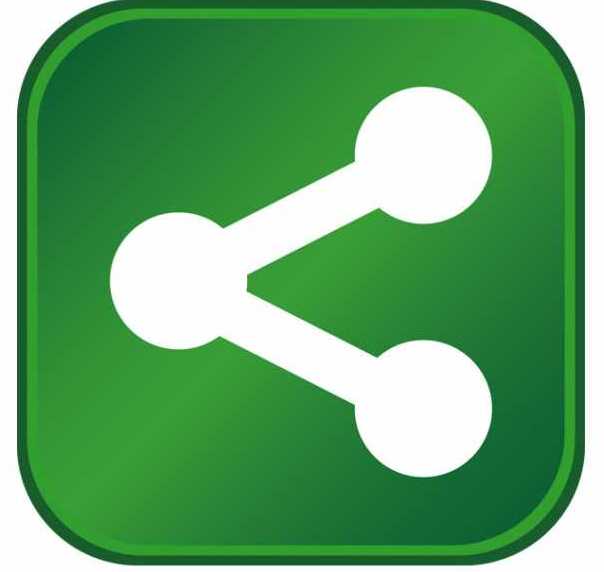 Arkansas' central U.S. location puts any business in excellent position for getting goods to both domestic and international markets. Located within 500 miles of 26 other states, Arkansas is a logistical leader for distribution. Halfway between Montreal and Mexico City, California and the Carolinas, Arkansas is also a mid-point for North American trade.

The state's infrastructure system continues to expand. A major interstate reconstruction was authorized by a $575 million bond issue in 1999. The bonds, combined with other available funds, have totaled more than $1 billion. In addition, the completion of the Northwest Arkansas Regional Airport offers commercial airline service to northwest Arkansas, and the redevelopment of the Arkansas Aeroplex (former Eaker Air Force Base) at Blytheville offers fiber optic technology and 1.5 million square feet of available facilities in eastern Arkansas. Just across Arkansas' eastern border is the Memphis International Airport, the world's largest cargo airport and the main hub for Federal Express.

To help move manufactured goods, there are more than 1,600 for-hire motor carriers with interstate operations based in Arkansas. There is easy access to national destinations via eight interstates, including Interstates 30, 40, 55, 430, 440, 530, 540 and 630.

DRIVING FORCE FOR AUTOMOTIVE

Over the past few years, automotive suppliers are discovering the driving force behind success in Arkansas.

Hino Motors Manufacturing U.S.A. Inc., a subsidiary of Hino Motors Ltd., has begun production in its newest North American manufacturing facility in Marion, Ark. Located in eastern Arkansas just 10 miles west of Memphis, the facility includes a 44,000-square-foot stamping plant where axle parts are produced and an adjacent 363,000-square-foot plant where axles for Toyota trucks are assembled. The state-of-the-art facility represents a $235 million investment by the Japanese owned company.

IC Corporation – producer of a variety of school busses – and its predecessors, American Transportation and Ward Bus, has been a corporate neighbor in Conway since 1933, making it one of Conway's oldest businesses. With nearly 1,200 employees, the company is Conway's largest industrial employer.

Eakas Arkansas has completed a 105,000-square-foot facility located on 40 acres in Wynne, Ark. The company produces decorative, functional, interior and exterior trim and other complex modular assemblies for the automotive industry. The plant is capable of producing 320,000 door handles a month and 60,000 mirrors, plus other interior and exterior parts. Eakas Arkansas is owned by Japan-based Sakae Riken Kogyo Co. Ltd., which has five plants in Japan and one in China.

A consortium of four two-year colleges in east Arkansas is developing training programs for the automotive industry, with extensive leveraging of resources to serve this new cluster of companies, as well as the additional ones that are expected.

Customized technical and management assistance is available through Arkansas Manufacturing Solutions, a program of the Arkansas Science & Technology Authority and an affiliate of the National Institute of Standards and Technology Manufacturing Extension Partnership. AMS offers a complete range of services, including lean manufacturing, six sigma and supply chain management systems.
 
FLYING HIGH IN ARKANSAS

Arkansas' No. 1 export is aircraft and spacecraft.  Approximately 10,000 Arkansans work in aerospace occupations such as aircraft parts and components manufacturing, rocketry, air transportation services, aircraft repair and maintenance, and aircraft refurbishing. An additional 5,000 people work at the Little Rock Air Force Base in a variety of aeronautical vocations.

Associate degrees and certificates in aviation-related training are available throughout the state, featuring in maintenance technology and airframe and power plant maintenance courses that satisfy FAA requirements. Henderson State University offers a bachelor's degree in aviation.

Dassault Falcon Jet's Little Rock facility is the main service and completion center for all Falcon jets worldwide. Occupying almost half a million square feet, the center is Dassault's single largest facility in the world. In Little Rock, employees customize interiors, install avionics and paint the corporate jets made in France, where parent company Dassault Aviation is based. An $8 million, 46,000-square-foot hangar was dedicated in 2004.  Little Rock's standards for delivering Falcons with impeccable quality is unsurpassed in the industry.

Also at Little Rock's Adams Field is Raytheon Aircraft Services. The company recently expanded its Hawker Completion Center, where the final paint and interior work is completed on the super mid-size Hawker Horizon business jet, as well as the current flagship Hawker 800XP mid-sized business jet.  The outstanding level of craftsmanship at the Little Rock facility influenced Raytheon's decision to expand in Arkansas.

Many of Arkansas' 100 airports include well-developed industrial parks. For instance:

Northwest Arkansas Regional Airport (XNA) opened in November 1998 and is among America's newest greenfield airports.  Northwest Arkansas, which is home to some of the country's most successful companies, such as Wal-Mart, Tyson Foods and J.B. Hunt Transport, consistently ranks among the top fastest-growing regions in the country. The airport in Highfill (Benton County) offers 1,500 acres ready for development.

The Arkansas Aeroplex in Blytheville (Mississippi County), on Interstate 55 between St. Louis and Memphis, covers 3,200 acres, with 1,700 acres dedicated to airfield operations. A former Air Force base, it has six hangars on-site, the largest of which can accommodate a Boeing 767/DC-10. Features include a complete jet engine test cell "Hush House," where jet engines can be safely tested after maintenance or overhaul and several aviation-related maintenance buildings, some with existing like-new equipment, including air compressors, welding shops, avionics repair benches, and sheet metal shops.

The Little Rock National Airport (LIT) – Adams Field handles about 2.6 million passengers annually and more than 120 flights a day. During the 1990s, more than $170 million in capital improvements were made at the airport.  Eight freight carriers serve the airport, including United Parcel Service, which maintains a large freight hub nearby the LR Airport.  The airport offers several available sites including 800 acres adjacent to and within the airport located on Interstate 440, two miles from Interstates 30 and 40, and within one mile of the Little Rock Port on the Arkansas River.
 
COMPETITIVE FUNDING OPTIONS

Manufacturers can access a variety of state and federal sources for start-ups and expansions in Arkansas.

Industrial revenue bonds (IRBs) provide competitive financing and are underwritten on the financial strength of the company or guaranteed by either the Arkansas Economic Development Commission or the Arkansas Development Finance Authority.
Taxable IRBs may be used for distribution facilities and business headquarters at long-term rates and for manufacturing projects that exceed $10 million in capital costs or do not meet other federal guidelines relative to tax-exempt bond financing.

Businesses that use either tax-exempt or taxable industrial revenue bond financing can negotiate with the local community for a payment in lieu of property taxes.

Arkansas' Bond Guaranty Program complements the IRBs, guaranteeing timely payment of principal per bond issue, to the bondholders. This guaranty gives the bonds a better rating, thereby making the bonds more attractive to investors and reducing the company's cost to borrow money.

A business can obtain up to $11 million per project by combining the AEDC bond guaranty with the $6 million guaranty offered by the Arkansas Development Finance Authority (ADFA). ADFA can also issue bonds for projects on a pooled basis and provide short-term financing to a company before bond proceeds are available.

Arkansas' Small Business Loan Program can provide up to one-half of the amount of participation loans offered by approved community lenders. A small business is one with fewer than 50 full-time employees and less than $1 million in annual gross sales, excluding agricultural production.
 
SUPERPROJECTS & INCENTIVES

In November 2004, Arkansas voters overwhelmingly approved an amendment to the state constitution that will help attract super projects. The state can now issue general obligation bonds to build infrastructure, such as rail, roads and water lines, for projects that create at least 500 jobs and $500 million in investment. The maximum amount of bonds that can be issued is equal to 5 percent of state general revenues during the most recent year – currently approximately $191 billion in bonds.

During the 2003 legislative session, Arkansas incentives were changed. They are now based on payroll instead of number of jobs and are determined according to location. In general, companies that qualify for Arkansas incentives include manufacturers in NAICS codes 31-33 and businesses primarily engaged in commercial physical or biological research; office sector, corporate or regional headquarters; and distribution centers. Motion-picture production, computer-related activities, and scientific/technical services businesses are also eligible.
Arkansas' basic incentives are:


Advantage Arkansas (income tax credit);

Tax Back (sales and use tax refund);


InvestArk (sales and use tax credit);


Create Rebate (payroll rebate negotiated by AEDC in highly competitive situations);


ArkPlus (state income tax credit negotiated by AEDC in highly competitive situations);


Research and Development (income tax credit);


Targeted Businesses (transferable income tax credit; sales and use tax refund); and


Customized Training Incentives.

 
We invite you to see the many good things Arkansas has to offer and to discover why Arkansas is a Natural for Business. Just call the Arkansas Economic Development Commission at 1-800-ARKANSAS or visit our Web site at:  www.1-800-ARKANSAS.com.
About the Author