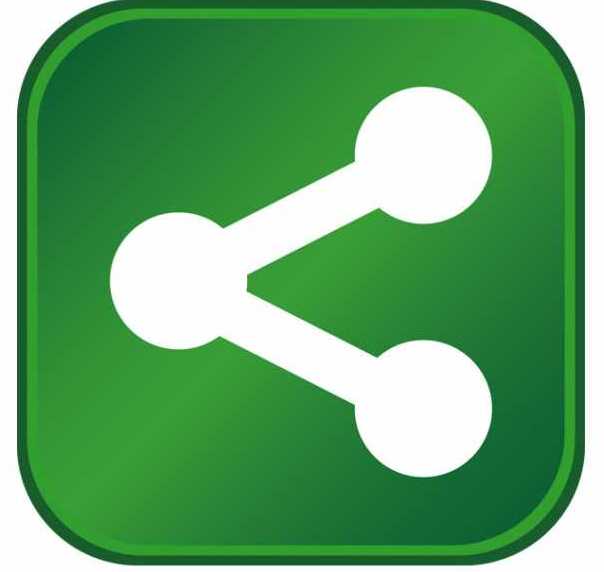 For many Americans, the state of Florida is viewed purely as a destination of desire to relax, kick off your shoes, forget about your suits and, for those in colder climes, a place to enjoy warmth and sunshine. All of that is offered in Florida, but what many don't realize is that Florida is also a hub of technology and innovation for business.
The state's pro-business, pro-technology climate, combined with easy trade access to key growth regions of the Americas, provide ample reasons to locate or expand a business in Florida. In fact, the sun is shining more than ever over Florida's economy.
Since 2004, Florida's population has increased significantly, record numbers of jobs have been created or retained and unemployment has dropped. These current successes are a testament to the state's economic resilience and disaster preparedness. Now more than ever, Florida is ready to meet the challenges of the weather. Despite the storms, in 2005 Florida's unemployment level reached an all-time low of 3.3 percent. New job creation is the reason behind this record unemployment. All 21of the state's major metropolitan areas posted job gains significantly larger than the rest of the nation. Time and again, Florida has led the country's 10 most populous states in the fastest annual job growth. From 2005 to 2006, Florida produced a net gain of 290,000 jobs. In terms of population, in 2005 the state added more residents than any other state — the largest single gain in 25 years. Regardless of the weather, Florida continues to enjoy resilient economic factors.
Incentives for Growth
The state's leadership has worked to ensure that diversification, economic growth and low taxes are top priorities. Incentives for job creation, investment, training and site location are all available. The past legislative session approved a generous package of new economic incentives, such as reducing the sales tax on capital equipment and machinery and on equipment used in research and development Entrepreneurs in need of financial support can find refuge in Florida. The state boasts a strong team of dealmakers -- venture capital firms as well as angel investors -- to fuel business development and expansion. Additionally, due to robust university research and an environment where government, industry and academia work together, Florida has been placed on the radar screens of venture capitalists everywhere.
While Florida businesses enjoy a stable tax structure, exceptional incentives and efficient state and local governments, the people of Florida also benefit from no state personal income tax, a strong educational system, affordable housing and an enviable quality of life.
The Numbers Don't Lie
Florida...
• Is the nation's 4th most populous state (Census, 2004)
• Has the 4th largest labor force, and the 7th lowest unemployment rate (BLS, 2006)
• Has the 4th highest number of business establishments (BLS, 2005)
• Has the 4th largest Gross State Product, making it the 8th largest economy in the western hemisphere and the 19th largest economy in the world (BEA, 2006)
• Ranks 4th in total employment in high-tech industries (AeA Cyberstates, 2006)
• Is the 9th largest producer of exported goods (WISER, 2003)
• Is the 9th largest recipient of Foreign Direct Investment (BEA, 2003).
To top it all off, in Inc. magazine's most recent ranking of the top 100 U.S. cities for entrepreneurs, 19 Florida cities were included.
High-Tech is a Florida Forte
The high-tech sector in Florida sports its own impressive numbers. Florida has 19,838 high-tech companies employing 265,484 high-tech/high-skill workers (AeA 2006 Cyberstates) and the state has multiple data hubs that allow for high-speed data transmission from around the U.S., Europe, Latin America and Africa. Among U.S. states, Florida ranks as:
• 3rd in highest dollar volume of high-tech exports (2006 AeA Cyberstates)
• 4th in highest number of high-tech workers (2006 AeA Cyberstates)
• 3rd in highest number of high-tech establishments (2006 AeA Cyberstates)
Florida's National Industry Segment Rankings
Florida is:
• 3rd in telecommunications services employment (2006 AeA Cyberstates)
• 3rd in engineering services employment (2006 AeA Cyberstates)
• 3rd in Internet services employment (2006 AeA Cyberstates)
• 3rd in communications equipment manufacturing employment (2006 AeA Cyberstates)
• 2nd in computer training employment (2006 AeA Cyberstates)
• Florida ranks 3rd in the nation in space, aeronautics and aviation employment (Governor''s Commission on the Future of Space & Aeronautics, 2006)
• 5th in total high-tech services employment (2006 AeA Cyberstates)
• 5th in defense electronics manufacturing employment( 2006 AeA Cyberstates)
• 4th in photonics manufacturing employment (2006 AeA Cyberstates.
Some of the high-tech success stories highlights in Florida include:
• APP/PS1 Alzheimer's Mouse Model: A double transgenic, presenilin (PS) and amyloid precursor protein (APP) mouse model provides an ideal model for research, including drug discovery for Alzheimer's and realizes savings in time and therefore money. (University of South Florida)
• CellTiter 96® AQueous Assays: Novel tetrazolium compounds used in assay kits to test cell viability in proliferation, cytotoxicity or chemosensitivity assays with colorimetric methods. (University of South Florida)
• Chirp Sonar: Digital, wideband FM sonar towed just above the ocean floor to locate buried objects (Florida Atlantic University)
• Command and DSP Processor: Sub-scan sonar processor technologies consisting of a Command Processor and DSP Processor that provide a system for real-time signal generation, data acquisition, processing and telemetry interfacing (Florida Atlantic University)
• Digital watermark for Internet purchases: (University of Miami)
• Glycerol-Chlorine matrix: chemical compound can be used as a germicidal wipe (Florida Agricultural & Mechanical University)
• Quick Science®: a teacher-support tool for Web-based content delivery in teaching science (University of West Florida)
• Smart Card technology: more than 1,000,000 cards have been issued in higher educational institutions across the U.S. and Canada (Florida State University)
IT Clusters
Several IT clusters have blossomed in the state as a result of increased cooperation between research institutions and businesses. In these clusters, the talents of multiple organizations are able to build upon each other. Clusters also encourage competition, while attracting and breeding new companies that benefit from specialized labor. Florida has two key areas in which large information technology clusters have developed: Central Florida and South Florida.
Central Florida
Florida's High-Tech Corridor spans across Interstate 4 from the Gulf of Mexico to the Atlantic Ocean and the Space Coast. The Corridor includes Tampa, Daytona Beach, Orlando, Gainesville and Melbourne, and is home to a large portion of Florida's high-tech companies. The Corridor includes a high concentration of firms specializing in optics/photoics, modeling/simulation/training and telecommunications.
The Florida High Tech Corridor Council supports this high-tech cluster. The Council was created in 1996 and is a partnership among the University of Central Florida, the University of South Florida and the University of Florida along with principals of top high-tech companies and economic development professionals who help promote the growth of the high-tech industry in the 23-county primary service region of the three universities.
One of the Council's primary goals is to foster a reputation for the Florida High Tech Corridor among peers in the high-tech world. In June 2002, the Council received this recognition. Ranked with communities such as Singapore and Seoul, South Korea, the Florida High Tech Corridor was listed as one of the Intelligent Community Forum's "Top Seven Intelligent Communities." This honor is given to communities that are creating the information and telecommunications infrastructure needed to gain a competitive edge in today's economy.
South Florida
Thanks to the presence of multiple Internet switching stations and a host of Internet companies based in South Florida, the state has been dubbed the "Internet Gateway" to Latin America and has become a platform for testing and evolving the next generation of the Internet.
The InternetCoast organization supports the South Florida cluster. It is a collection of Internet companies and organizations that work together to foster Internet and technology growth. The organization's mission is to brand Southeast Florida as the "InternetCoast" and be recognized as a worldwide hub for the Internet. The InternetCoast has become a supporting backbone for the IT industry in South Florida.
So if you thought Florida was just a place for flip-flop sandals, high-end shopping and sipping some of the best orange juice in the world, you now know the inside scoop on the exciting world of enterprise that also exists, and flourishes, in Florida.
About the Author