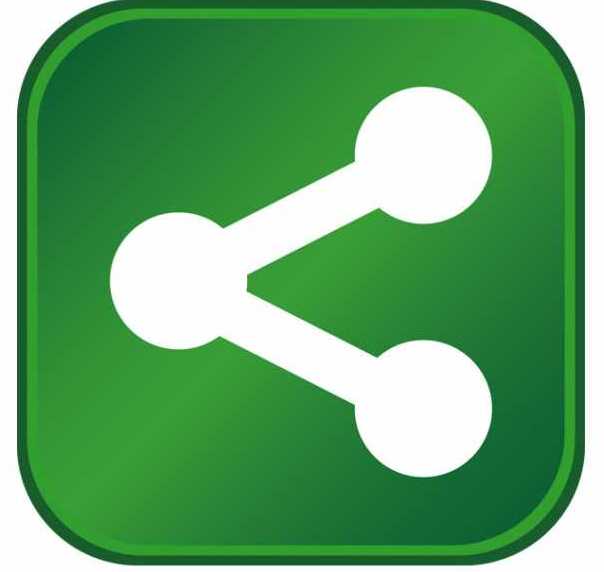 If a group is asked, "Who here is involved in logistics?" a few hands will generally go up. But if the question is then, "Who here has ever bought something from a store?" obviously, a lot more hands are raised.
Logistics is not really just an industry: it is an ecosystem, or industry-of-industries, in which all sectors and participants rely on one another to move freight from Point A to Point B. This ecosystem includes both companies that provide logistics services as well as those that are enabled by the use of logistics to move products to their customers or raw materials to a manufacturing plant. The more connected this logistics ecosystem, the more efficient, cost-effective, secure and reliable the movement of their products can be. This can equate to improved margins for the freight owner and potentially lower costs for consumers.
Recent studies show the total spend on logistics-related operations can easily consume 10 percent of total revenue of any company and can grow to as much as 45 percent for certain commodity and business types. Transportation services alone can account for more than half of this total logistics cost, and inventory carrying costs account for another 22 percent of the total.
The many factors that impact logistics can be grouped into what can be called the "five factors of logistics competitiveness:" policy, infrastructure, operations, technology and workforce. A couple of trends involve components of each and should be on the minds of all private industry looking to grow and compete.
First, customers will continue to demand logistics be done "faster, better and cheaper" to meet the needs of the end consumers. They will expect quicker delivery, with more reliable and predictable time windows, and at an ever-diminishing price point.
Achieving all three goals will be challenging for a variety of reasons:
• Fuel prices will remain volatile, and continue to trend upward.
• Expanding a viable workforce will be a constant issue, especially in the areas of trucking, and overall the workforce will need to be continuously re-trained to utilize new technology and systems critical to meet the demands of the end customer.
• The recovering economy will continue to drive increases in freight volume across all modes for years to come, albeit at different rates.
• With these increases will come added burdens on existing transportation and port infrastructure.
• New supply-chain alternatives can arise thanks to game-changing infrastructure projects such as the expansion of the Panama Canal.
Second, supply chains are evolving and expanding more rapidly now than ever before, and in many new ways, such as in the growing number of avenues for the consumer to place orders, interact with business and buy goods. The explosion of multi-channel delivery and the use of online platforms including e-commerce, smartphone-based sales (m-commerce) and the emergence of s-commerce tools leveraging Facebook, Twitter and other social media outlets are changing our definition of "logistics." Research from firms such as Deloitte and Dematic expect e-commerce to grow to $280 billion in total sales by 2015 and $2.7 trillion by 2025, representing a full 30 percent of all retail sales.
Georgia's infrastructure assets and industry network provide companies a head start for keeping up with some of these rapidly evolving supply chains and meeting the demands to move goods "faster, better, cheaper." The state has built a transportation and logistics infrastructure that seamlessly connects ports, air, rail and roads.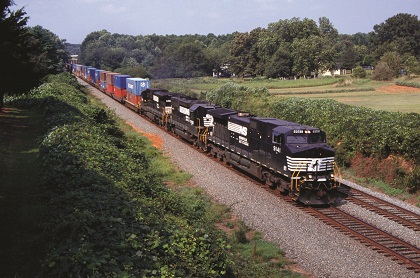 Hartsfield-Jackson Atlanta International Airport, for instance, is ranked the world's busiest and most efficient airport and No. 10 in the U.S. for cargo movement. This ease of market access has been heightened by the recent opening of a new international terminal. Savannah's deepwater port is ranked fourth-busiest and second for export tonnage in the nation. The deepening of the Savannah Harbor, now on a federal list of "fast-tracked" projects, will help companies meet the ever-accelerating pace of global commerce at competitive rates.
Companies can also tap into the state's 4,700-mile rail network, the most extensive in the Southeast, as well as more than 1,200 miles of interstate highways and 18,000 miles of national and state highways. Robust transportation infrastructure like this enables Georgia companies to reach 80 percent of the U.S. marketplace within a two-hour flight or two-day truck haul.
Warehouses and distribution centers are one of Georgia's strong suits. Nearly 400 warehouse facilities with at least 100,000-square-foot facilities dot the state, and 28 of those facilities exceed one million square feet.
A critical part of Georgia's business-friendly environment is its 11,000 logistics providers and 30,000 logistics-enabled companies that employ over a million workers. The state is also home to almost 400 logistics-technology providers, including the headquarters of world leaders like Red Prairie and Manhattan Associates.
Companies looking for cutting-edge research and top-flight talent in the field will find it at the Georgia Institute of Technology's School of Industrial and Systems Engineering, ranked the top national program of its kind, and through more than 100 other logistics-related education degrees, courses, programs and certificates offered by Georgia's universities and technical colleges.
Georgia's commitment to leadership in growing its logistics ecosystem has led to its targeting of this dynamic industry as a strategic growth area. The state has marshaled numerous resources to assist companies seeking to locate and expand in the state, or simply looking to access its supply chain assets. The Georgia Department of Economic Development has selected an industry project team with deep experience in this field to help with location and expansion needs.
In addition, the department houses the state's leading resource for fueling logistics industry growth and global competitiveness, the Georgia Center of Innovation for Logistics. The center works hands-on with companies in all parts of the state to overcome challenges and capitalize on opportunities related to the movement of freight. It provides focused expertise, specific industry data, connections to state resources and an extensive cross-sector industry network.
The state has developed a 40-year Freight & Logistics Action Plan and created an online county-by-county logistics spotlight. Georgia also hosts an annual statewide Logistics Summit attracting thousands, and distributes monthly logistics reports that reach every corner of the world. These are very practical tools that any company in the state can leverage to increase its competitive advantage.
Its logistic infrastructure has always been – and still is – the catalyst for growth in Georgia. Thanks to the state's forward-looking vision and commitment to its ongoing enhancement, it will continue to be the catalyst for companies' growth as well.
 
About the Author