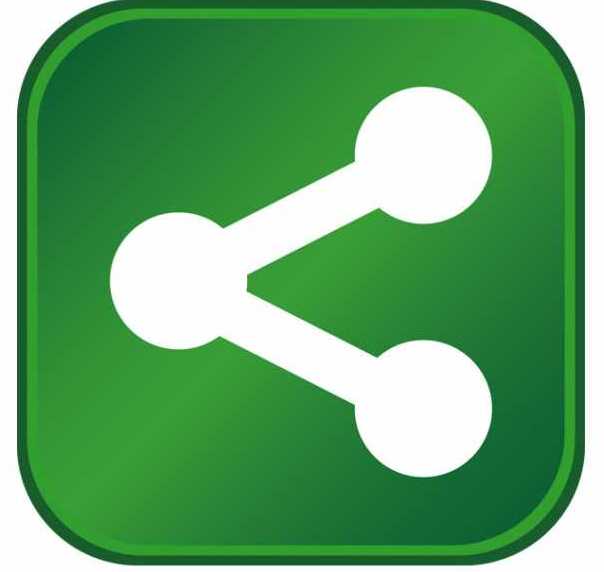 As the largest state in the Southeast, the country's fastest-growing region, Georgia is a natural magnet and seeding ground for folks who think big. From individuals like golfer Bobby Jones and communications magnate Ted Turner, to companies like Coca-Cola and Home Depot, the state's vast resources have inspired and nourished success.
Outstanding logistics, excellent incentives and a thriving international presence are prime attractions for businesses, and recently helped the state land Kia Motors Corporation's first U.S. manufacturing facility. Georgia also boasts a comprehensive network of university research facilities, several centers of innovation and one of the nation's top workforce training programs. In addition, partnerships among state, regional and local government entities and community organizations mean smooth transitions for companies considering changes, as well as a higher quality of life for employee families.
For the automotive and aerospace industries, the fundamental factors for success are constant: produce the right products, in the right quantities, at the right time, with good quality and at a price the customer is willing to pay – and deliver those products to customers quickly and efficiently.
Georgia's integrated logistics network helps companies do that. More than 130,000 miles of public roads and interstates, as well as a 4,700-mile rail network, put most of the United States within a two-hour flight or two-day drive. Hartsfield-Jackson Atlanta International Airport, the world's leading air cargo center, handles more than 900,000 tons of cargo each year.
State-of-the-art deepwater ports in Savannah and Brunswick are the fifth largest in the country and serve as the South Atlantic's premier auto-processing facility. Georgia also has three general-purpose Foreign Trade Zones, and 12 subzones in Atlanta, Brunswick and Savannah, where firms can delay, reduce and in certain cases eliminate U.S. customs duties on imported items.
Recognizing the significance of the ports in attracting large investment, the State of Georgia has assembled, cleared, graded, drained and permitted a 1,500-acre mega-site near Savannah. The location's proximity to the port, airport and two major interstates make it one of the most attractive sites in the country for large manufacturers.
Just as important as distribution channels is finding the right people. Companies that depend on well-trained, ready employees to ensure a competitive advantage find that Georgia can more than meet their needs. The Georgia Department of Economic Development (GDEcD) and the Department of Technical and Adult Education (DTAE) have partnered to create the Governor's Center of Innovation in Manufacturing Excellence (CIME) at Lanier Technical College in Gainesville. CIME assists manufacturers with applied research and a highly skilled workforce trained to respond to the rapid changes taking place in the manufacturing sector.
In addition, DTAE operates the state's internationally recognized Quick Start program, which provides high-quality training services at no cost to new or expanding businesses. To maintain a steady stream of qualified workers to manufacturing companies throughout the state, DTAE also offers a Certified Manufacturing Specialist Program.
Currently, more than 83,000 Georgians work in the state's 530 aerospace establishments, ranking Georgia among the nation's top 10 states for aerospace and aviation employment. The automotive industry employs another 46,000 in more than 270 companies. Combined, these two industries contribute more than $6 billion to the state annually.
To continue the momentum, the state has focused considerable economic development efforts on the aerospace and automotive industries, and those efforts have paid off with several major wins.
Most notably, Kia Motor Company announced in March that it will invest $1.2 billion in an assembly plant in West Point, creating more than 2,800 jobs. Scheduled to be operational by 2009, the plant will produce two vehicle lines and include an engine plant. Five supplier companies have also committed to locating in Georgia, and additional growth in the southwest Georgia area is anticipated.
Also in March, Gulfstream Aerospace Corp. announced a $300 million, seven-year expansion of manufacturing and service operations at its Savannah headquarters, creating 1,100 new jobs. In 2005, Boeing, the world's leading aerospace company announced it will produce the AFT fuselage assembly for the Chinook CH-47 helicopter at its Macon facility, and the contract will allow the company to invest $2.6 in the plant.
In July of 2005, ae group ag of Germany, a supplier of assembly-ready high-pressure aluminum die casting parts and components for the international automotive and aerospace industries, selected LaGrange as the site of its first U.S. manufacturing operation and North American headquarters. The new facility will bring 300 new jobs and $50 million in investment to Georgia in the next five years.
Georgia's Aerospace Innovation Center in Warner Robins helps attract interest to the state's aerospace resources. The center partners with Georgia's academic institutions, aerospace industry, the defense establishment, and federal, state and local governments to develop cutting-edge technology for aircraft.
In today's competitive marketplace, Georgia's progressive business environment sets the stage for long-term prosperity. The state has some of the lowest worker's compensation and unemployment insurance tax rates in the country, provides compensation insurance credits and discounts for businesses that are certified drug-free or provide certified health care programs, and boosts workforce productivity through right-to-work and employment-at-will laws.
Corporate tax credits
Georgia offers a range of corporate tax credits that enable companies to minimize or completely eliminate state corporate income taxes which, at six percent, are already among the lowest in the nation.
For some of the credits, the amounts depend on a county's "tier status," an annual ranking of its economic vitality. The highest credits are offered in the counties with the greatest need (Tier 1 and 2), while the most prosperous counties (Tier 3 and 4) offer lower amounts.
In 2005, Georgia became the first state in the Southeast to adopt a "Single Factor Gross Receipts" apportionment formula. This formula substantially reduces Georgia income tax for companies based in the state that deliver a large portion of products or service to customers outside Georgia.
Strategic industries like distribution, technology, manufacturing, telecommunications and processing companies and their headquarters qualify for Georgia's Job Tax Credit. Depending on the county's tier, companies must create between five and 25 net new jobs per year to qualify. Jobs can count toward either the Job Tax Credit or the Headquarters Tax Credit, which allows companies that create or relocate a North American or international corporate headquarters and meet other conditions to qualify for a tax credit that can offset up to 100 percent of corporate income tax liability. Excess credits may be taken as a credit against payroll withholding taxes. The job tax credit can also be increased for corporations with significant increases in shipments through Georgia ports.
A company's direct investment in training can also be claimed as a tax credit – 50 percent of the employer's direct cost up to $500 per employee per approved training program. This tax credit can be used to offset up to 50 percent of a company's state corporate income tax liability.
Seventy-five percent of a company's direct cost in sponsored child care can be claimed as a tax credit, up to 50 percent of a company's state corporate income tax liability.
Tax exemptions
Qualified equipment purchases or leases are exempt from sales tax when the equipment purchased is used in the manufacturing process under the state's Sales and Use Tax Exemption. Under certain conditions, primary material handling equipment; computer equipment; Class 100 (or less) clean room machinery, equipment and materials; and electricity used in manufacturing processes, can also be exempted.
Many Georgia counties exempt up to 100 percent of qualified raw material, work-in-process and finished goods inventory from property tax under Georgia's local-option "Freeport" law. In most of these counties, distribution center and warehouse inventories are exempt if the inventory is destined to be shipped out of state.
Hiring, training and education
Georgia's Department of Labor (DOL) assists companies in recruitment by posting job notices, collecting and screening applications and/or résumés, providing interview space, scheduling interviews and hosting job fairs.
In addition to the previously-mentioned Quick Start training program, Georgia's public universities work with companies through the Intellectual Capital Partnership Program (ICAPP) to customize the education of highly skilled workers. Many states train production workers, but Georgia is the first to develop its intellectual capital with this innovative training program.
Georgia's HOPE Scholarship provides free tuition at Georgia's 34 public colleges and universities for graduating Georgia high school seniors with a B or better average. The HOPE Grant provides an opportunity for all Georgians to receive degreed or certificate programs at no cost through Georgia's technical colleges and schools.
For information about all the ways Georgia helps businesses thrive, visit www.georgia.org.  
About the Author