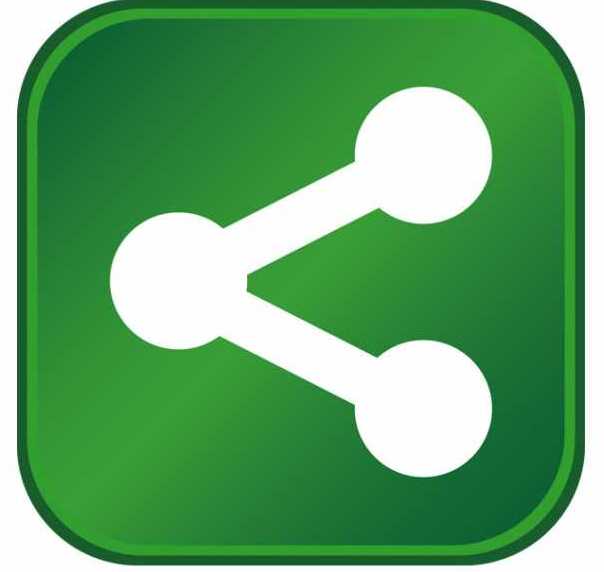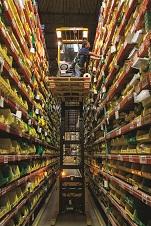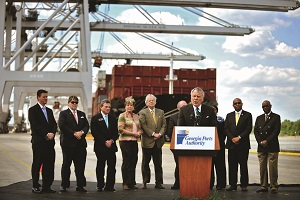 Georgia is at the center of the largest and fastest-growing region in the United States. That's a fact that's seen in many business areas.  Just one example is the Peach State kicked off 2015 with Mercedes-Benz USA announcing it was relocating its headquarters from New Jersey to Sandy Springs, Georgia. Landing one of the world's most prestigious and recognizable brands brought an incredible victory for the state.
Logistics
It's no secret Georgia boasts one of the most robust business climates in the country which is due, in large part, to the state's superior logistics infrastructure. With the world's busiest passenger airport, more rail capacity than any other state in the Southeast and the nation's fourth-largest and fastest-growing seaport, Georgia offers a uniquely complete logistics package.
Further solidifying the state's strength, approximately 370,000 jobs in fiscal year 2014 were supported by the commerce generated at Georgia's seaports. Part of this job growth is due to the Georgia Ports Authority's (GPA's) record year where it moved 36.6 million 20-foot-equivalent container units, a 17 percent increase over the previous year.
Intermodal transportation continues to be of importance to the industry and the state. The Georgia Ports Authority recently announced the Appalachian Regional Port that will serve Northwest Georgia, Tennessee, Alabama and Kentucky. This inland port joins GPA's other port in Cordele which serves the southern half of the state and better connects the railroads to both the Port of Savannah and the Port of Brunswick. 
Unique to Georgia, the state's Center of Innovation for Logistics understands supply chain issues and helps companies find practical answers for freight transportation, warehousing and distribution centers and logistics technology. The Center works to enhance all the ways Georgia's companies can take advantage of the flourishing logistics offerings and bring efficiencies to their supply chain so their business can continue to grow globally.
Georgia's Center of Innovation for Logistics is a fantastic resource for Georgia companies. The team works to connect "logistics problem holders" with "logistics problem solvers," with one forum being a signature event, the annual Georgia Logistics Summit. Scheduled for April 19-20, 2016, at the Georgia World Congress Center, this event will bring together more than 2,000 industry professionals to learn about the latest trends and share best practices to address the most pressing issues in logistics. In the past, logistics providers and cargo owners from 35 states and 11 foreign countries have come together at this largest event of its kind.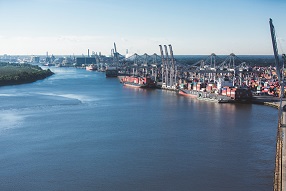 Workforce
Georgia's educational system is a talent pipeline, preparing graduates with the skills to help companies succeed. Four Georgia institutions are in the top 50 national undergraduate business programs and three institutions are in the top 50 for the nation's top graduate business schools. With more than 78,000 degrees and certificates awarded by Georgia colleges and universities each year, Georgia is offering companies a more diverse talent pool to fuel industry growth.
Quick Start Georgia's award-winning workforce training program is a huge asset to help companies train future workforce and keep employees up-to-speed on business technologies, from biotech and health to automotive, food and advanced manufacturing.
Quality of Life
Georgia is fortunate its strong and thriving quality of life matches its excellent quality of business assets. Its tourism assets not only draw in millions of visitors, but also create a better quality of life for those who call Georgia home. They also increase investment opportunities, making Georgia a great place to live and do business.
International Trade
The State of Georgia has had an exceptional year in economic development because of its solid partnerships with international markets that are thriving and the intelligence and support it receives from its 11 international representatives located across the globe. For the fifth consecutive year, Georgia had a record-setting year for international trade in 2014. In fact, Georgia is ranked as the 11th-largest exporting state. Georgia exported $39.4 billion in goods and services, the most the state has exported in a single year. Whether the need is export education, market intelligence or finding a qualified international distributor, the state's International Trade team can help businesses expand abroad.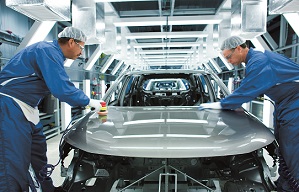 Technology
Georgia's thriving technology sector remains at the forefront of the minds of global business leaders who are looking to remain competitive and grow their business. Innovation Centers, payment processing, financial technology, cyber security and health IT are leading the way. Georgia is the epicenter of corporate innovation and technology growth with the world's top brands locating in the state.  
Manufacturing
Georgia has seen a resurgence of manufacturing across the state. Companies from Japan, Korea and Germany are choosing Georgia out of all other U.S. states to establish the first U.S. manufacturing facilities, headquarters and Southeast production centers. From automotive and advanced manufacturing to food processing and floor covering, this industry is gaining global recognition and contributes a significant amount to the global economy.
The plastics and rubber products manufacturers in Georgia supply a variety of industries including automotive and aerospace. Some reasons companies are choosing Georgia are its close proximity to aerospace, auto and related industries, abundant labor force and competitive wages compared to the U.S. average. Some of the top plastics companies include Dart Container Corp., Printpack Inc., Freudenberg-NOK and Newell Rubbermaid Inc., among others.
Georgia's 1,233 fabricated metal companies manufacture everything from building materials to metal cans to composites used in transportation equipment and jewelry. The fabricated metal industry is the state's second-fastest-growing manufacturing sector in terms of gross state product and is the fourth-largest manufacturing sector in terms of employment. Several global and national leaders in the fabricated metal industry have a presence in Georgia. Sewon America, Inc., a major Kia supplier located in LaGrange, manufactures automotive stampings. YKK Corp., a global leader in zipper manufacturing, has major facilities in Macon and Dublin. Additionally, BWAY Corporation, located in Homerville, is one of the top steel container manufacturers in North America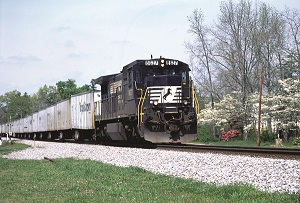 Small Business
Georgia's small businesses are the backbone of the state and are critical to Georgia's economic growth. Georgia has expanded its small business efforts to reach small businesses seeking basic information and resources as well as those entrepreneurs interested in starting a new business. Governor Deal proclaimed Georgia's first-ever Small Business Week in 2015 with the second one taking place February 15-19, 2016. The Georgia Department of Economic Development also unveiled a new small business microsite as part of the state's renewed focus on providing small business resources in Georgia.
A Vital Link
What makes Georgia stand out as an ideal location for business activity is its partnership approach to economic development – from state, local, international and educational sectors —its collaboration continues to meet the unique needs of companies that locate in Georgia. This past year, the Georgia Department of Economic Development was recognized by Development Counsellors International (DCI) as the "best in class" economic development organization in the nation. This award represents the hundreds of thousands of economic development professionals in Georgia.
About the Author