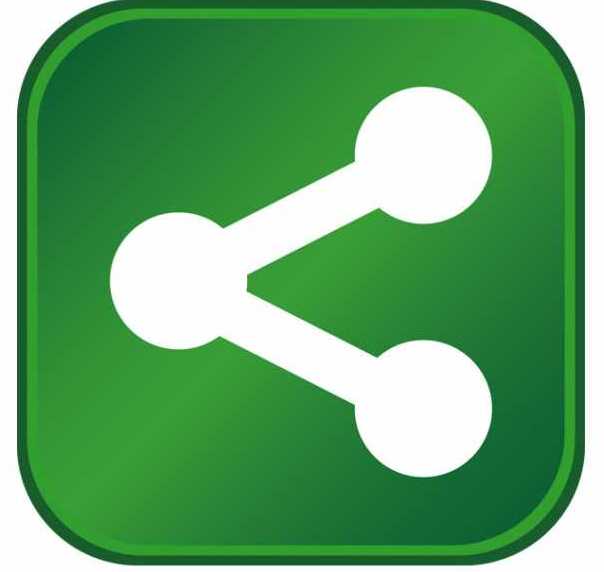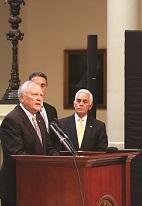 Remaining competitive is vital to staying ahead in the global marketplace. Earlier this year, Georgia was named the America's Best State for Business by CNBC. Not only is this ranking a testament to the Governor's dedication to improving  the state's business climate, but it also speaks to the commitment from Georgia's partners, communities and citizens.
This year has been an exceptional one for economic development all around. International trade in Georgia produced a record year, making the state the 12th-largest exporting state and eighth-largest importing state in the U.S. The automotive industry in Georgia generated a significant increase in jobs and investment (35 percent/149 percent) and foreign direct investment increased by 27 percent in the 2014 fiscal year.
In fact, Georgia is one of the fastest-growing entertainment production centers in the U.S.  Georgia's film industry generated $51 billion in economic impact during FY14. Tourism is also a vital driver of Georgia's economy, generating $53.6 billion in business sales in 2013 with visitor spending generating $2.8 billion in state and local tax revenue in Georgia.
A key reason Georgia's business climate has climbed the rankings is its skilled workforce. Being more diverse, more educated and younger than the national average, Georgia's talent pool is ideal for companies that are seeking to flourish and grow. 
Georgia is one of only three states with two or more institutions ranked among the top 20 national public colleges and universities in the 2013 edition of U.S. News and World Report's college rankings. Georgia Tech is ranked No. 7 on the list and the University of Georgia at No. 20.
With more than 78,000 degrees and certificates awarded by Georgia universities and colleges each year, the university system is one of the nation's largest, preparing graduates with the right skills to support companies' unique needs.  Emory University, one of the nation's leading private research universities and one of the fastest-growing universities in the U.S., ranks in the top 20 U.S. undergraduate schools, with the Georgia Institute of Technology and University of Georgia in the top 30 undergraduate schools.
When comparing two‐year colleges and TCSG colleges, few states can match the low tuition and fees Georgia offers. Last year, more than 34,000 students graduated from the 23 colleges of the Technical College System of Georgia. Today, almost 90 percent of these graduates are either employed or continuing their education.
Georgia Quick Start, a specialized workforce training program, has been ranked No. 1 in the nation. Quick Start is a business partner for developing and delivering skilled talent. Quick Start helped create and retain more than 12,000 jobs with 133 training programs in the 2013 fiscal year.
For more than 40 years, Quick Start has supported industries by delivering training via the classroom, mobile labs or on the plant floor. Quick Start delivers customized training in a variety of areas such as quality control, FDA regulatory compliance and OSHA standards for a wide range of industry sectors including advanced manufacturing, biotechnology and pharmaceutical expertise to customize training.
In March, the Georgia Bioscience Training Center, a Georgia Quick Start training program center, held a groundbreaking. This Center is the first state-sponsored facility to be solely dedicated to preparing the future of the bioscience and biomanufacturing talent in Georgia. The Center will be operated by Quick Start and will contain state-of-the-art labs, classrooms and equipment to meet the training needs of Baxter, as well as future biotech companies investing and creating jobs in Georgia.   
Another critical component that makes up Georgia's top-ranked business climate is the solid logistics and transportation infrastructure. Seventeen of Georgia's Fortune 500 companies can access 80 percent of the U.S. market using the world's busiest and most efficient Hartsfield-Jackson Atlanta International Airport.
Georgia's interconnected transportation network, including 5,000 miles of the most extensive rail system in the Southeast and the largest intermodal facility on the East Coast, connects to 80 percent of the U.S. market in less than two days. Georgia's deepwater ports host more than 40 lines of shipping service and provide a very efficient means for companies to gain access to 20 percent of the nation's population, with 44 percent within an easy reach of inland connectivity infrastructure. In fact, more than 250 distribution centers in Georgia utilize the Georgia Ports Authority.
Georgia's logistics network boasts more than 11,000 logistics providers that employ more than one million logistics-connected employees. Logistics and distribution industries in Georgia experienced a 152 percent increase in investment in the 2014 fiscal year.
When it comes to the logistics of moving temperature-controlled products from supplier to customer, supply chain management can be challenging — temperatures must be managed for all phases of the supply chain. As home to 70 facilities that have temperature-controlled and frozen storage capabilities, the state of Georgia is meeting today's supply cold chain demands.
What sets Georgia apart from other states in the region is a unique partnership approach to economic development.
The Georgia Department of Economic Development (GDEcD) has a team of economic developers who live and work in communities around Georgia, working with state and local economic development entities to better support the region to attract new jobs and investment to the area.
The GRAD (Georgia Ready for Accelerated Development) Program has provided advanced due diligence for industrial development for eight projects across the state and continues to work with communities and businesses to develop market-ready sites across the region.
Georgia also has a strong business presence in areas across the globe, having international trade representatives in 11 markets that cover 37 countries. This year, GDEcD announced new trade representatives for Mexico and Colombia, making Georgia the first state to have trade representation in Colombia.
In January 2014, Governor Nathan Deal announced the creation of the High Demand Career Initiative to bring together the leadership of the Georgia Department of Economic Development (GDEcD), the University System of Georgia, the Technical College System of Georgia and key business leaders across the state. With decision makers from each of these entities at one table, the education sector will obtain a clearer picture of what Georgia businesses need and pair them with existing assets and/or collectively tackle any gaps.
In addition to the HDCI, leading global companies in Georgia such as KIA, Southwire and Decostar Industries are working with community colleges and high schools in the region to create apprenticeships and study programs that encourage the training and recruitment of quality talent.
Access to a diverse workforce, solid logistics infrastructure and critical partnerships among key entities in the state remains vital to company success across the globe. By creating a low cost of living and working, a high quality of life and pro-business incentives, Georgia will continue to lead the south in the global marketplace. 
About the Author