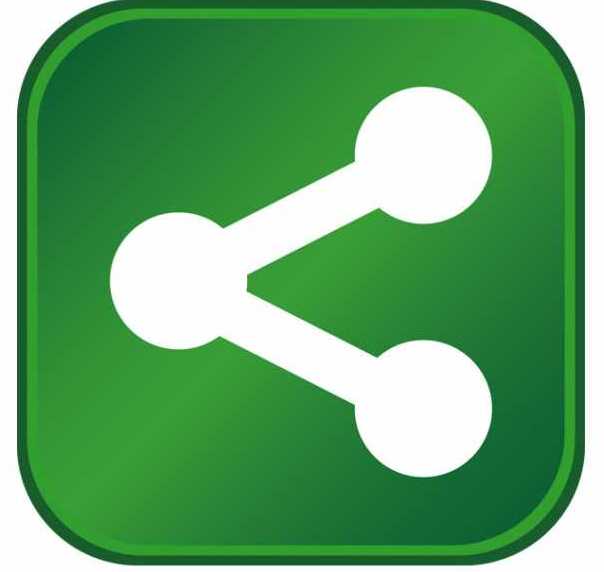 It's not hard to understand why Pocatello, Idaho is a growing hotspot for business development. It boasts a highly educated workforce, low cost of living, highly dedicated community and government support – and as icing on the cake, close proximity to recreation. In fact, Bannock County Development Corp. proclaims that "you could leave work at 5 today and be on the ski slopes (or golf course or at your favorite trout stream) by 6 o'clock!"
 
Business and technology thrives in Southeast Idaho
Located in southeast Idaho's Bannock County, Pocatello has emerged as a real player in the nation's business economy. It features a thriving collection of mature industries based around manufacturing and agriculture, along with an emerging presence of new industries centered around high technology, research and development, and back-office operations. Forbes magazine recently included Pocatello among the "top 10 best places for business and careers among small metro areas."
The emergence of new business in the area is no accident. Thanks to an aggressive approach on the part of community leaders, local and state government, and residents to provide a favorable corporate environment, Pocatello's economic base has grown considerably. This includes millions of dollars invested in business incubators, office buildings, manufacturing facilities and infrastructure.
One of the forces behind the growth is Bannock Development Corporation (BDC), a private, non-profit economic development organization working for continued growth and diversity in Bannock County. Another is the government.
Gynii Gilliam, executive director of Bannock Development Corp. said, "The community here works as a whole. We always have the mayor and governor's support, and both are big supporters of job creation."
Idaho's Governor C.L. "Butch" Otter added, "Idaho is known for our low cost of living and inexpensive power, high-quality work force, stable tax base, progressive business climate and our state's tremendous natural beauty and quality of life. As Governor, I am personally committed to making Idaho the best place in America to successfully start or expand a business."
One governmental program that's proven to be a big asset is the state's Workforce Development Training Fund. Designed to help companies of all sizes become more competitive, the fund provides resources to train new employees or upgrade the skills of current workers.
"Well-trained workers are the key to our business' success. Many Idaho businesses are using the Workforce Development Training Fund to expand their operations and are becoming more productive and profitable as a result," said Idaho's Governor Dirk Kempthorne.

The push for development has paid off
The results of these recruiting efforts are clear. In the last 20 months, Bannock County has seen a series of successes including Isoray, a producer of isotopes for cancer treatment; Hoku Materials, a polysilicon producer for the solar industry; and Petersen, a specialized steel manufacturer. In the next six months, Gilliam said that the BDC is hoping to announce another series of new arrivals that dovetails with that high technology/manufacturing cluster.
All of this new development has definitely not gone unnoticed. Milken Institute recently ranked the Pocatello metropolitan area 3rd in growth rate of high-tech manufacturing companies. And, the companies who have recently set down stakes in Pocatello acknowledge that the area's commitment to development was a vital part of their decision to locate here.
"Building a $300 million polysilicon facility is a significant undertaking for any company and one that would not be possible without the support and efforts of the city of Pocatello, Bannock Development, and the people of Southeastern Idaho," said Douglas Andersen, Business Development manager at Hoku Materials. "We are grateful for the opportunity to be part of such a special community and look forward to growing our business in Idaho."

A favorable economic climate paves the way for success
A big draw for new businesses is the region's low cost of living, which translates into lower wages for workers and reduced operating costs for businesses. As Gilliam said, "Here you can pay someone $18 per hour where you might need to pay someone elsewhere $26 to $30 per hour for the same job – and the workforce can still afford to live well. Your employees are happy, even though you're paying less. With lower cost of living, people can afford a starter home and live comfortably."
When compared to more than a dozen western cities, Pocatello's percentage of the national average for living costs is lowest, and the only city with a composite index below 90 percent.
Although the region has a low unemployment rate, local companies haven't experienced difficulty recruiting people. There has been an influx of people moving into the area – and many natives who left for other opportunities are returning.
An educated, enviable workforce is the area's backbone
The region's rich quality of life also makes recruiting and retaining technical talent easy. Gilliam said, "Key businesses – such as Heinz Frozen Food, Symplot, AMI Semiconductor and the Great Western Malting Company – all tout how great our workforce is."
This positive professional environment and the clustering of technology-based businesses have made Eastern Idaho home to the largest concentration of technical professionals in the northern Rocky Mountain region. In fact, almost 15 percent of the region's population works in the high-tech industry.
As a boon to employers, more than 25 percent of Eastern Idaho residents 25 years or older have a bachelors degree, a figure that's well above the national average. The area also boasts of one of the highest per-capita concentrations of PhD's in the nation. Part of this is due to Pocatello's close proximity to Idaho State University.

Highly supportive infrastructure seals the deal
Pocatello is a ground, air, and rail transportation hub. Any business located within an existing industrial area is no more than two or three miles from an interstate. And, the Union Pacific railway runs through the community, making it easy to move merchandise.
Light traffic and a short commute further enhance employee satisfaction. The average commute time throughout the region is less than 30 minutes, with a majority of the workforce living within 17 minutes of their work place. In Bannock County, it's easy to get to work, and even easier to "really get away from it all."
On top of it all, local businesses have access to a cutting-edge, robust telecommunications network. They also take advantage of the fact that commercial rates for utilities rank among the lowest in the nation.

Incubators cultivate new business
Several incubators are also in place to provide specialized support for new and expanding businesses, researchers and innovators.
One of the incubators, TechConnect East, is the product of Governor Kempthorne's Science and Technology Strategy for Idaho, a six-point plan that calls for increased investments in education, workforce training, research and development, university/industry collaboration, venture capital and broadband connectivity. Pocatello was selected as the first of four planned regional science and technology support centers, largely because of the area's existing high-tech infrastructure.
Another is the Idaho State University Research and Business Park. A cooperative effort between the city of Pocatello and Idaho State University, this300 acre industrial park is home to organizations such as AMI Semiconductor, Ballard Medical Products, ISU Accelerator, Positron Systems and TetriDyn Solutions.
The pièce de résistance: Pocatello's way of doing business
Businesses looking to relocate or expand to Southeastern Idaho can rely on more than lucrative financial incentives, world-class technology and exquisite scenery.
Gilliam said, "The way we treat each other still has a small town feel and the way we do business is still very down to earth. People appreciate the honesty that goes on, which gives us an advantage competing (for new business) with bigger states."
Rob Despain, vice president, Business Development at Petersen Inc., summed it up best by saying, "Three things encouraged Petersen to relocate to the Pocatello area. First was the availability of highly skilled people. This area has been involved in manufacturing for three-plus decades, which is what we do. Secondly, the cost of doing business here was favorable to our business model. And last, but certainly not least, was the political climate," he said. "The people associated with Bannock Development Corp., the local government and the state have all been fabulous to work with. Without any one of these, we couldn't have pulled it off."
About the Author