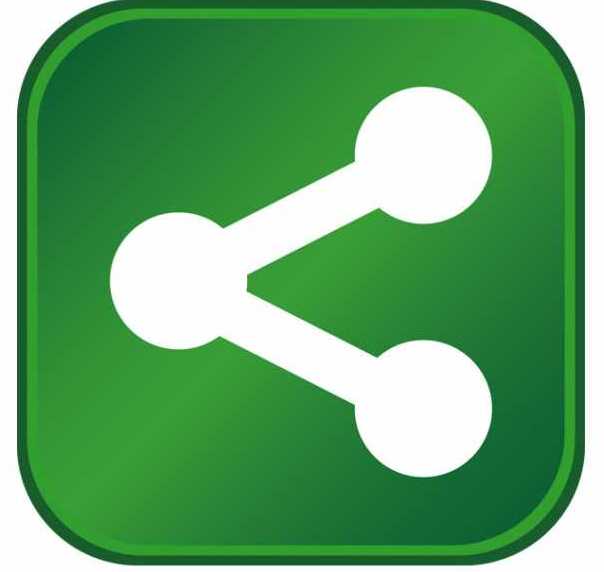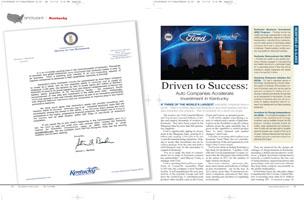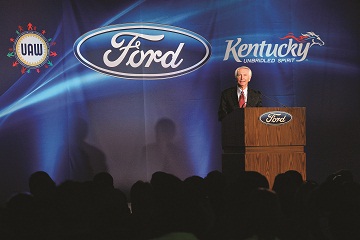 If three of the world's largest automobile companies know a secret – there's no better place than Kentucky to grow their business and introduce innovative new products – then it's probably not a secret any longer.
The word is out. Ford, General Motors and Toyota have invested billions of dollars and employ thousands of workers in Kentucky. They have been joined in the Bluegrass State by more than 440 automotive suppliers.
Ford is significantly upping its investment in the Bluegrass State, pouring $1.2 billion and creating 3,100 jobs at its two Louisville manufacturing operations. Helping to secure that investment was an incentive package from the state that built a solid business case for the automaker to expand in Kentucky.
"For us to make the kind of commitments we've made in Kentucky requires key partnerships," said Marcey Evans, a manager with Ford.
Ford is spending $600 million to transform its Louisville Assembly Plant (LAP) into the company's most flexible facility. It will manufacture the next generation of the popular Escape and will have the technology to simultaneously produce other models, such as the Focus, Fiesta and Fusion, as demand grows.
"LAP will be capable of producing a variety of vehicles and a variety of platforms. It gives us the flexibility to put all of these vehicles down the same assembly line. It gives us the capability to switch product lines to meet demand and market changes," said Evans.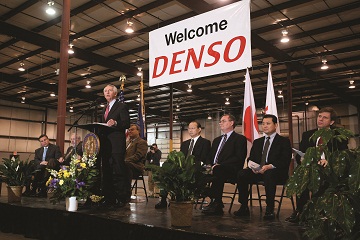 Ford also is investing $600 million in its Kentucky Truck Plant, also in Louisville, for production of the next generation of its Super Duty F-series trucks.
Ford is not alone in finding Kentucky a fast track for production. Together, Ford, GM and Toyota manufacture so many vehicles that the Bluegrass State ranked fifth in the nation in 2011 for the number of light vehicles produced.
Now more vehicles – and more jobs, more innovations and millions of dollars in new investments – are on the way. In 2011 alone, more than 70 automotive-related companies announced that they were opening new facilities or expanding in Kentucky.
They are attracted by the unique advantages of doing business in Kentucky, including a skilled and productive workforce, a highly developed transportation network, a central location, the low cost of doing business, targeted incentives and partnerships with state and local officials that help them compete successfully in the global marketplace.
In Bowling Green, the only place where it manufactures the Corvette, General Motors is investing more than $131 million and creating 250 new jobs to prepare for production of the latest version of its iconic sports car.
An economic impact study by the Kentucky Cabinet for Economic Development shows that GM's existing and new employment in Bowling Green is responsible for nearly 1,950 direct, indirect and induced jobs that will provide an annual $222 million boost to Kentucky's gross domestic product.
In a little more than two decades, Toyota has transformed empty fields at Georgetown into its largest production facility outside Japan, employing 7,000 team members directly and creating nearly 20,000 additional jobs in Kentucky and other states.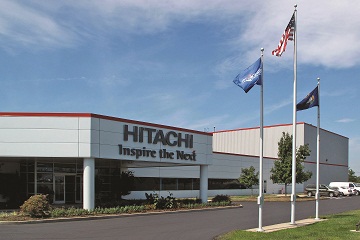 Now the plant is shipping cars across the Pacific Ocean. Toyota announced at the end of 2011 that Camry sedans made in Kentucky are being exported to South Korea. Initially, 6,000 sedans will be shipped to South Korea annually, marking the first time the U.S.-assembled Camry has been exported outside of North America.
"Kentucky and Toyota have a strong partnership, and together continue to create opportunities for Kentuckians," said Kentucky Cabinet for Economic Development Secretary Larry Hayes. "Not only is the Toyota Camry the best-selling car in America, the Kentucky-made product is now being exported to international destinations."
The location of Toyota in the 1980s opened the door for hundreds of automotive suppliers, especially from Japan and Europe, to also make Kentucky their home. Today, Kentucky boasts over 440 motor vehicle-related companies that employ nearly 68,000 people. In fact, Kentucky ranks third highest in auto industry-related employment as a percent to total state employment among the top motor vehicle producing states in the U.S.
Auto suppliers such as Hitachi Automotive Systems Americas Inc. are bringing the jobs of the future to Kentucky today. The company selected its Mercer County plant as the place where it will produce lithium-ion battery packs in North America. The company is investing about $12 million in the facility and will create 60 new jobs.
In Marion County, Wilbert Plastic Services Inc. announced in December 2011 that it will create 150 jobs thanks to the addition of a new product line to manufacture parts for Ford. The company, which employs 110 at its operation in the Lebanon area, won a contract to make interior components and associated parts for the 2013 Ford Escape and other models at the Louisville Assembly Plant.
GR Spring & Stamping, an automotive-parts supplier based in Michigan, is expanding its Richmond facility. The company will invest $1.7 million to add 30,000 square feet to its facilities and add 25 employees to its 103-person workforce over the next few years.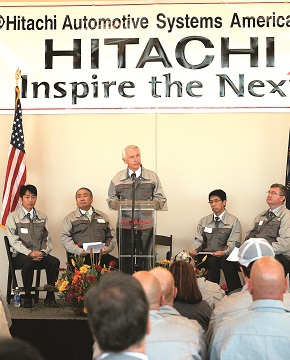 In Hopkinsville, DENSO Air Systems recently located its newest auto parts manufacturing facility. The $4.2 million Japanese investment will add 105 new jobs over the next several years. The operation produces aluminum pips, tubes and hoses for the automotive industry.

"Not only do we look forward to expanding our North American operations, but we are also genuinely excited to become part of the Hopkinsville community, " said Jerry McGuire, president of DENSO Air Systems Michigan. "We are confident we chose the right location for our third manufacturing facility in North America and we have great confidence in the outstanding workforce in Kentucky."
It's quite clear that manufacturing in the Bluegrass State is thriving. As the state's third-largest jobs creator, nearly one out of every seven nonagricultural jobs in Kentucky is in manufacturing. In 2011 alone, 224 manufacturing facilities announced a new location or expansion in the Commonwealth, which are projected to create a collective 8,062 new jobs and result in more than $2.2 billion in new capital investment.
"One of the greatest drivers for Kentucky's economic development success is its pro-business attitude," said Secretary Hayes. "This begins at the top with the leadership of Governor Steve Beshear, who has made job creation his number-one priority. The momentum in Kentucky is building, and we plan to continue to lead Kentucky toward economic growth."
 
About the Author