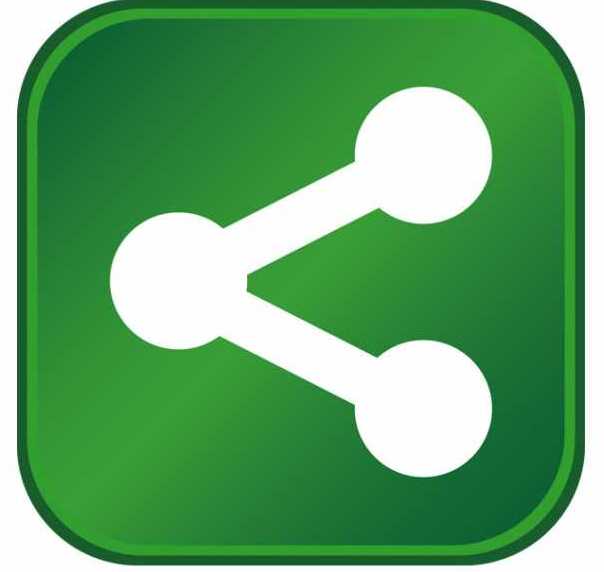 Perfectly Positioned for Agri-Business Success
If you're ready to be positioned in the center of opportunity, you're ready for Hopkinsville-Christian County, Kentucky.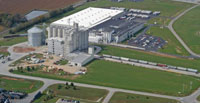 Strategically located on I-24 between Tennessee and Kentucky on the CSX railroad's mainline that runs from Chicago to Miami, Hopkinsville-Christian County is a transport hub. Furthermore, it's merely an hour's drive from Nashville, and is easy driving distance to Louisville, Memphis, St. Louis, Indianapolis, Columbus and Birmingham.
Optimum Location
But its location in the heart of the southern grain belt also makes Hopkinsville-Christian County stand a world apart; it rises head and shoulders above the rest in its steadfast commitment to advancing the nation's best agriculture and the industries that benefit from it. Located within some of the nation's very best corn, soybean and wheat production, Hopkinsville consistently ranks in Kentucky's top three locations for agriculture production, thanks to rich soil, an optimal climate with plenty of rainfall and water, and three growing seasons. Combine that with:
Farmers who possess powerful business acumen and, consequently, are eager to vertically integrate their products in a range of industries;

Some of the nation's best and most innovative incentive programs;

Competitive utility costs with a 99.999 percent electrical reliability rate, as well as a cost of living that's 26 percent below the national average;

A leading community college, four major universities within 60 miles and one of the nation's best technology and training centers at Hopkinsville-Christian County Community College;

An abundance of quality employees. Thanks to nearby Fort Campbell, one of the nation's largest military bases, more than 300 soldiers separate from the armed forces each month and enter the workforce.

Industrial parks designed especially for agri-business industries;
…and you have the perfect climate for environment for agri-business success.
It's no wonder that in the past two decades, more than 50 companies have relocated to Hopkinsville-Christian County. This has made the local economic development council expert at helping new businesses to transition effectively and efficiently. Lee Conrad, acting director of the Hopkinsville-Christian County Economic Development Council, explains: "We've been through the process many times, so we make relocation stress-free," he says. "We know all the ins and outs, and as a result the Hopkinsville-Christian County Economic Development Council is a genuine one-stop shop.
"We are very comfortable and professional with the process because we know what to expect. We know what kind of experts they need to make the best decisions – whether that's a building contractor who knows the logistics of putting up a crane, or a geologist who can look at topography, or an engineer who can discuss water and sewer. From building searches, to site locations, to permits, to continued support long after the ribbon has been cut, we make doing business here very easy and user friendly."
Bob Ward, plant manager for Continental Mills, wholeheartedly agrees. In 1999, this Seattle-based manufacturer of such famous brands as Krusteaz pancake mixes, Ghirardelli dessert mixes, and Classic Hearth bread mixes, decided to expand eastward. They looked at several potential locations, but Hopkinsville-Christian County stood head and shoulders above the rest.
"Our first approach was to find a company with the high-quality raw materials that we needed and partner with them," says Ward. They discovered Hopkinsville's Siemer Milling Company, which processes the region's highest-grade Kentucky wheat into flour.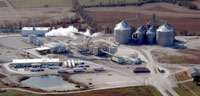 Continental Mills was so impressed that they literally moved in next door, so close that pipes are connecting the two organizations to transfer flour directly from Siemer to Continental Mills. "This may be the only set up of its kind in the nation for products like ours," notes Ward. "It saves us an enormous amount of money in transportation costs.
"We've been extremely pleased with our partnership with the Hopkinsville community," he continues. "From day one, the economic development council has taken a very open-arms approach as we articulated our needs, whether that's providing incentives or helping us customize training for our specific needs. We've been wholeheartedly embraced by the community."
This has enabled Continental Mills to significantly expand its operations in just 10 years. Continental Mills opened with three blending systems and 35 employees. Today, they boast six blending systems, six packaging lines, a 214,000-square-foot distribution center and nearly 200 employees.
Wayne Hunt, president of Agri-Chem, Inc., and one of the senior leaders in the Hopkinsville-Christian County agriculture community, says local farmers are businessmen first and foremost, and as such, welcome companies, like Continental Mills.
"We want to be strong industrial developers," Hunt said. "Our farmers are members of the Chamber of Commerce, and the zoning and planning commissions. We're involved in our community and we do everything possible to use our assets to the fullest and vertically integrate our products. That's why our co-op is one of the few in the nation that's making money for its members. We welcome opportunities for industrial growth."
One of those primary opportunities is ethanol production.
Mick Henderson, general manager of Commonwealth Agri-Energy, a 100 percent farmer-owned ethanol producer, says Hopkinsville-Christian County represents "rural development done right."
"Accessibility of raw materials, energy efficiency, and a progressive local government all play a critical role in ensuring we remain competitive, and we definitely have the competitive edge because we're in Hopkinsville," Henderson points out. "In fact, we're a tour site for all kinds of ag businesses who want to duplicate what we've done. We've set the example by creating a cluster of businesses that eagerly share technologies and are so close to the source of raw materials."
An indication of Hopkinsville-Christian County's leadership is that this small town has international influence: Henderson recently returned from a trip to Korea and Japan representing the U.S. Grains Council and shared his knowledge of how farming and business interests can work together for success.
"A smart addition to the Hopkinsville-Christian County area would be a large dairy operation," points out Henderson. "All of the feed they could possibly need is being produced right here. We're always seeking opportunities to make the most of our assets."
Skilled Workforce
Those assets include a skilled workforce, buoyed by nearby Fort Campbell, home of the 101st Airborne and one of the top military bases in the country. "We have an abundance of highly skilled mechanical and maintenance professionals because of Fort Campbell's proximity," notes Conrad. "Because of our low cost of living and high quality of life, many of the people who come to Fort Campbell choose to stay after they leave the military. That means we have a tremendous amount of very talented people in our workforce."
Furthermore, the State of Kentucky offers an abundance of incentives to enhance this talent. "Thanks to the Blue Grass State Skills Corporation Grant, and grants from local community colleges, training can be provided for free – including salaries and travel."
Financial Incentives
This is just a sampling of the financial incentives for establishing and growing a business operation. For instance, employers who spend at least $100,000 and hire at least 10 people can recoup their entire capital investment through a payroll tax rebate. Existing businesses that reinvest at least $2.5 million to upgrade technology, and retain 85 percent of their workforce while doing so, can recoup at least half that cost.
"Kentucky is one of the leading states for incentives," says Conrad. "That's because, even though we love to cut ribbons and break ground, we are even more eager to see our existing companies expand. It's one of the main reasons we attract at least two new businesses to our area every year. We bring them in to meet with existing business leaders who give them impressive testimonials about how we continue to support them. When businesses relocate here, we don't forget about them after the grand opening ceremonies."
Todd Perry, plant manager for Siemer Milling, wholeheartedly concurs. "When you move your business to Hopkinsville-Christian County, the support of the community does not stop the day you start business, the relationship goes on forever, you work hand in hand toward success."
About the Author