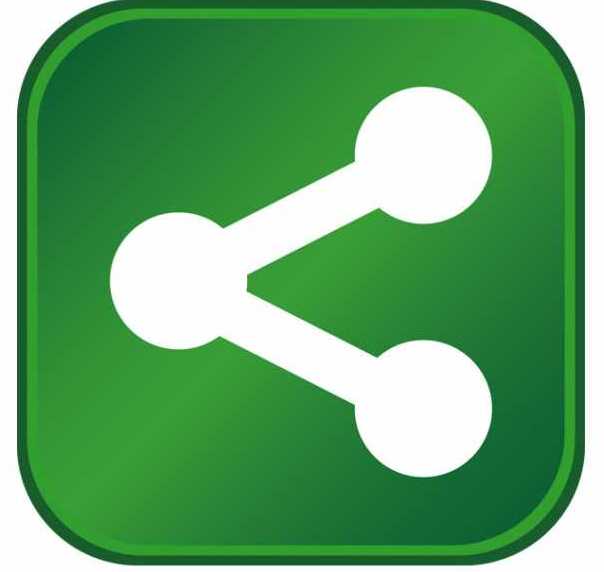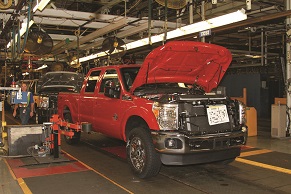 Kentucky has long been known for iconic industries, such as horses and bourbon. However, as the Commonwealth's economy evolves, no other sector is driving advanced manufacturing growth like the automotive industry.
Kentucky's automotive history began when Ford first rolled off its Model T down an assembly line way back in 1913. Today, Kentucky is at the center of advanced automotive manufacturing. Its four major assembly plants – Toyota, General Motors and two Ford plants – have invested billions of dollars into their Kentucky operations, and they continue to grow. The Commonwealth's automotive prowess extends beyond the assembly line as Kentucky also is home to more than 460 automotive suppliers throughout the state.
The results are real. Kentucky produced nearly 1.3 million vehicles in 2014 and has the highest motor vehicle output per capita in the United States. The industry as a whole employs more than 85,000 people.
Kentucky's four Original Equipment Manufacturers (OEMs) all are finding success. Toyota Motor Manufacturing Kentucky (TMMK), in Georgetown, makes the Camry, Camry Hybrid, Avalon and Avalon Hybrid. The first Toyota production plant in the U.S., TMMK has the capacity to produce more than a half million vehicles annually. Soon, the plant will roll off its first Lexus ES 350, the top-selling Lexus sedan in the world. It will mark the first time the ES 350 is produced outside Japan.
Ford also has come a long way since its Model T days. Today, the Louisville Assembly Plant (LAP) produces the Escape and last year began production on the new Lincoln MKC. Employing more than 4,500 people, LAP is Ford's largest plant in North America and one of the most flexible in the world.
Ford's Kentucky Truck Plant (KTP), also in Louisville, produces the Expedition, Lincoln Navigator and F-Series Super Duty Trucks. The F-series is in high demand, so much so that Ford is investing $80 million and hiring 350 people to expand production capacity and modernize its tooling process. The plant rolled off its five-millionth Super Duty truck late last year.
General Motors began production of the esteemed Chevrolet Corvette at its Bowling Green assembly plant in 1981 and the facility has remained the exclusive home of the Corvette for over 30 years.
The plant has just announced a $439 million upgrade that will include the addition of a massive paint shop. This follows a $131 million upgrade, including $52 million for an all-new body shop. The site consists of 212 acres, and the plant has one million square feet, which is equivalent to 22 acres or 17 football fields.
As Kentucky's OEMs continue to grow, more parts suppliers are setting up shop in the state to supply them. For example, Hendrickson USA recently announced plans to open a 100,000 square-foot, highly automated facility in Elizabethtown to manufacture suspension systems. Dr. Schneider Automotive Systems, a German company, cut the ribbon on its new operation last year in Russell Springs. The plant will manufacture parts for Ford, BMW, Mercedes and Audi.
Another supplier that's finding great success in Kentucky is Akebono, the largest North American OEM brake supplier. Brandon Kessinger, the company's vice president and general counsel, said Akebono owes much of its success to the state's excellent workforce.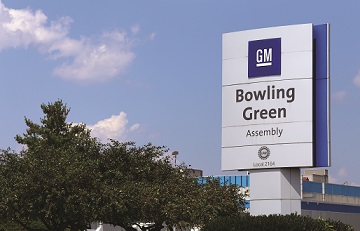 "You've got a critical mass of potential workers who have automotive experience," said Kessinger. "You find that you've got a pretty rich pool of applicants in terms of just pure automotive experience."   
Building the Future
Kentucky isn't only building the cars and trucks of today. It's also developing vehicles of the future.
In 2009, the state created a unique partnership with Argonne National Laboratory, the University of Kentucky and the University of Louisville to improve batteries for plug-in and hybrid vehicles. The result was the Kentucky-Argonne Battery Manufacturing Research and Development Center, located within the Kentucky Energy Research Park in Lexington.
The center is accelerating the development and production of advanced batteries and capacitors by supporting leading-edge research; enabling scientific collaborations with universities, end-users, manufacturers and suppliers; and offering industry and academic research partners access to its world-class facilities and equipment.
 "Kentucky is a leader in the development of energy and automotive technologies," said Tony Hancock, director of Kentucky-Argonne. "The research being done in Kentucky is not only helping advance the science involved in manufacturing batteries, but also is allowing companies to explore new technologies that can supply the power to charge up tomorrow's batteries."
Preparing for the Next Big Thing
With auto manufacturers facing more restrictive emissions targets, a move to lightweight materials has become imperative. At the center of that change is the implementation of aluminum automotive bodies, also known as Body-in-White.
Last year alone, the booming aluminum industry produced $2 billion in the state's gross domestic product and currently employs nearly 20,000 Kentuckians. Over the past year, a dozen companies have announced aluminum-related projects in the state, which has led to nearly $600 million in new investment.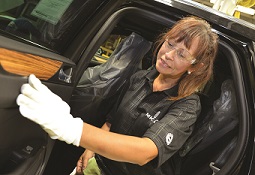 Aleris in Lewisport is one of those companies taking advantage of the move to lightweight materials and has announced a $350 million expansion of its rolling mill.
"Aleris has been a provider of state-of-the-art lightweight aluminum solutions to the European auto industry for a number of years, and we expect our Lewisport investment will allow us to extend those capabilities to our automotive customers in North America," said Steve Demetriou, Aleris chairman and CEO. "We believe the shift toward greater aluminum use in automotive manufacturing is one of the most significant opportunities in our industry's history, and we are excited to establish our Lewisport facility as a strategically important site in this evolution."
Use of aluminum sheet for vehicle bodies is projected to increase from 200 million pounds in 2012 to four billion pounds by 2025, so it is no wonder Kentucky is getting in on the ground floor of this rapidly growing industry.
Broad-Based Success
While the automotive industry is a shining example of Kentucky's progress, growth continues in other areas as well. In 2014 alone, more than 250 manufacturing facilities announced new locations or expansions in the Kentucky, which will contribute over $3 billion in capital investment and create more than 7,700 new full-time jobs.
Manufacturing facilities produce everything from automobiles and aerospace parts to food, beverage, paper products and everything in between. In fact, Kentucky's manufacturing share of total Gross Domestic Product by State stands at 18.2 percent, and Kentucky ranks second among its competitor states for manufacturing GDP and eighth in the U.S.
The statistics show – and the automotive industry is solid proof – that Kentucky's advanced manufacturing strength is a driving force in Kentucky's economy and is successfully powering the success and long-term profitability of Kentucky-based operations. 
About the Author