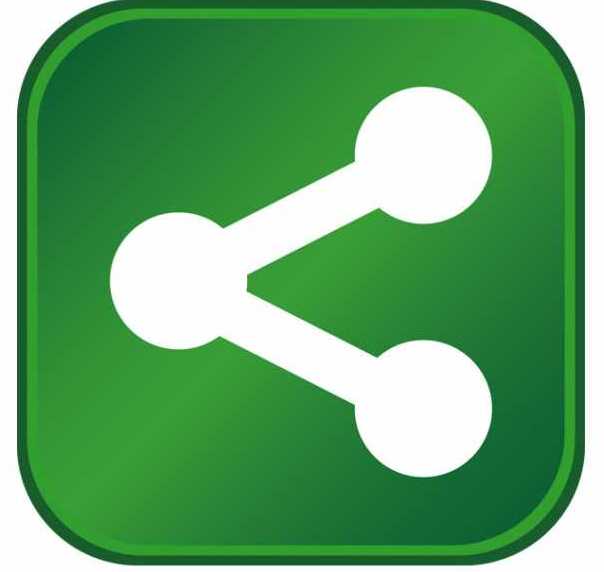 Incentives, Location, Productivity - Helping Make Kentucky Automobile Industry a Driving Force
Long a major player in the automotive industry, Kentucky produces some of the nation's top-selling vehicles in four important segments – passenger car, SUV, pickup truck and premium sports car.

More specifically, Kentucky's four major assembly plants turn out the Toyota Camry (built in Georgetown), the Ford Explorer (Louisville), Ford's heavy-duty F-series pickups (Louisville) and the Chevrolet Corvette (Bowling Green).

Perfectly positioned in the hub of Auto Alley, that strip of Middle America that stretches from Michigan into the Deep South, Kentucky employs nearly 87,000 people in its 471 auto-industry facilities.

With more than 1 million cars and light trucks assembled here each year, Kentucky ranks third in total light vehicle production. In fact, 9.8 percent of all cars and trucks produced in the U.S. are manufactured in the bluegrass state.
Forging Ford's Future

With two large plants in Louisville, Ford has enjoyed a long and satisfying history with Kentucky. The Kentucky Jobs Retention Act, a new incentive program passed by the 2007 General Assembly, will help ensure that Ford remains vital.

The Kentucky Economic Development Finance Authority approved up to $60 million in incentives to Ford over a 10-year period to secure a $200 million investment at the automaker's Kentucky Truck Plant for equipment and facility upgrades, technology upgrades and the purchase of new machinery and equipment.

Ford says the incentive package was instrumental in its decision to invest in the plant, thereby helping Kentucky retain more than 3,500 jobs. The state has tailored the incentive program so that it can renegotiate if Ford makes an additional investment at either of its Louisville facilities in the future.

Ford's Kentucky legacy is rich. It was in 1913 that Henry Ford himself started a small factory at the Summers-Herman dealership in Louisville, and two years later Model T's were rolling out of what was then a cutting-edge industrial facility at Third Street and Eastern Parkway.

In 1955, Ford began operations at the modern Louisville Assembly Plant near the city's main airport, and in 1969, production began at a separate facility, the Kentucky Truck Plant, on the east side of town. More than 6,700 people work for the two Ford plants. The expanded Truck Plant, now 4.6 million square feet, is the second-largest Ford assembly plant in North America.
Bowling Green : the Corvette's Pit Crew
General Motors has a major plant there too. In 1981, GM moved production of the Chevrolet Corvette from St. Louis to Bowling Green, KY, which remains today as the exclusive home of the iconic sports car. May 25, 2008, marks Corvette's 10th appearance as the official pace car for the Indianapolis 500 – a record unmatched by any other vehicle.

Production by the Bowling Green team's 1,100 members includes three models of the Corvette: the coupe, the convertible and the high-performance Z06, along with the Cadillac XLR luxury roadster and supercharged XLR-V. Every car is custom built for a specific customer. The cars are not mass-produced. Each sold order is either for a dealer showroom or a customer order placed through a dealership.

Bowling Green is also home to the National Corvette Museum, where each year thousands of 'Vette devotees make a pilgrimage to honor the fabled two-seater.
Toyota Accelerates in the Bluegrass

With a 20-year history there, Toyota's Kentucky roots continue to grow.

Toyota started production in Kentucky in 1988, and its $5 billion Georgetown complex is the company's largest production facility outside Japan. With two vehicle production lines and a powertrain engine and axle facility, approximately 7,000 team members build more than 500,000 vehicles and over 500,000 engines each year.

The company was so delighted with its success there that Kentucky rose to the top twice more when Toyota built its North American manufacturing headquarters and its' North American Parts Center. The headquarters is in Erlanger, and the parts center is in nearby Hebron. Together they employ nearly 1,800 additional people.

And now Kentucky can put another feather in its automotive cap. Boosted by a new state law that provides tax credits to environmentally friendly companies, Toyota began producing its hybrid Camry at its 20-year-old Georgetown plant in the fall of 2006. The plant is also set to begin manufacturing the company's first crossover vehicle, called the Venza, in the fall of 2008.

Steve St. Angelo, president of Toyota Motor Manufacturing Kentucky and senior vice president of Toyota Engineering and Manufacturing North America, said Kentucky's success can be attributed in part to its can-do spirit and dedication. "When Toyota came here 20 years ago, other people might have seen farmers, coal miners, or people working in grocery stores, but Toyota saw craftsmen– with skill, dedication and hard work," he said. "And it has been very evident that Toyota was right, by the results we've accomplished in Georgetown. This plant has won more JD Power quality awards than any other plant in the world, and they're always raising the benchmark in quality."
Power Training

Training assistance is another big Kentucky draw. One key Toyota supplier, Toyotetsu America, has saved more than $112,000 by using the Kentucky Cabinet for Economic Development's Bluegrass State Skills Corporation (BSSC) to help train nearly half of its 1,300 employees.

Toyotetsu has been producing automotive frame structures and other parts in Kentucky for over a decade, expanding its Somerset plant a half-dozen times and adding a second plant across the state in Owensboro.

Herb Krase, vice president of Administration for Toyotetsu America, said BSSC's appeal goes beyond monetary. "BSSC is so versatile and flexible," he said. Production workers and team leaders alike underwent training, he said, and the curriculum ranged from equipment-maintenance training at a local technical college to in-house training at Toyotetsu's facilities.

The BSSC received additional funding from the state legislature in 2007, boosting grant sizes and per-trainee costs.

Sunroof maker Webasto Roof Systems said Kentucky's economic-development staff has continued to prove it can accomplish what the business executive wants. "Kentucky didn't roll out the red tape, they rolled out the red carpet," said Fred Olson, Webasto's president and CEO. "Their people are extremely cooperative, they provided a lot of assistance, and they helped us get a lot of things done quickly."

This is why Webasto started with a plant in Lexington in 1998 and has since added an additional Lexington facility and another in Murray. "We've had nothing but good experience after good experience after good experience," Olson said. "The people there take economic development in the state of Kentucky extremely serious. They don't pay it lip service; they work hard to make it a fact."
Kentucky will work hard for you too. To find out more, please visit www.thinkkentucky.com.
 
About the Author