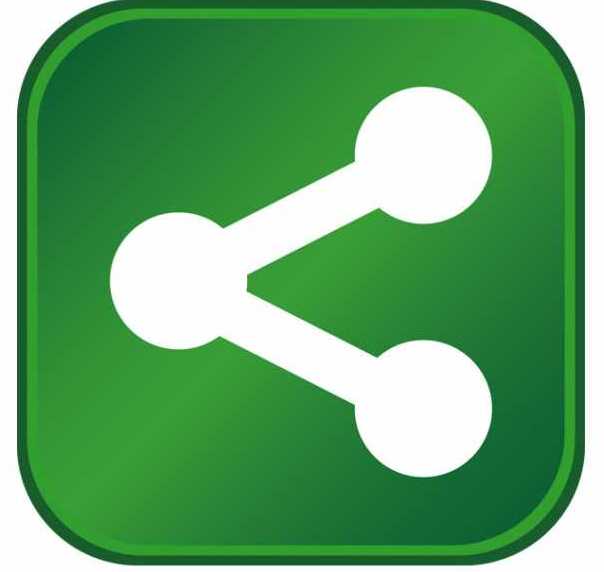 When it comes to orchestrating flawless new development, relocations and expansions to the automotive and aerospace engineering industries, the Kentucky Cabinet for Economic Development is a virtuoso.
That's the word from Chuck Mix, general manager of the Lexington Design Center for Belcan Corporation, a full-service engineering, product design, information technology, staffing, and multimedia services company, and Carl Lay, vice president and general manager of Administration for Akebono Corporation, a leading global supplier of friction materials and brake products to the automotive industry.
Designs on a High-Quality Workforce
A little more than three years ago, Belcan Corporation bid on a contract to develop an engineering and design center for Sikorsky Aircraft, developers and builders of military helicopters. Sikorsky targeted 10 states as potential locations for the new operations and asked vendors to submit a bid around one. Belcan submitted Kentucky as their first choice and won the proposal. Today, more than 115 aeronautical engineers and other technical experts, most of them recruited from Kentucky, are employed at Belcan's Engineering and Design Center in Lexington.
Mix gives full credit to how Kentucky's state and local economic development organizations worked in concert to help them prepare a proposal that Sikorsky could not refuse. Conducting the effort was Commerce Lexington.
"They coordinated and put us in contact with every one of the resources we needed to make this deal come together," explains Mix. Commerce Lexington introduced Belcan to key players at a plethora of organizations from the Kentucky Cabinet for Economic Development to the University of Kentucky to developers and landlords to the mayor's office to the Downtown Lexington Corporation – anyone who could give the organization what they needed to prove the case for establishing the new design center in Lexington.
Kentucky's economic development organizations even met with decision makers at Sikorsky to help establish the case for Belcan's new center. "It was absolutely critical to assure them that we could attract and train the right caliber of resources, and the University of Kentucky was obviously the logical choice for this."
In response, one of the associate deans of the School of Engineering spoke on behalf of how well the university would develop and train employees when Belcan presented the final proposal at the Sikorsky headquarters in Connecticut.
"I was very impressed at the high level of cooperation between diverse Kentucky organizations. I've worked with other locations and have not always experienced that kind of cohesive support structure," notes Mix. "Usually, I would have to track everyone down myself. Rarely do you have a single organization working so diligently to have such a cross section of resources work together to ensure your business relocates to their community."
And, as it turns out, Kentucky's higher education system has more than lived up to its promise of providing Belcan the highest caliber of engineers. "I am regularly amazed by how quickly new graduates learn and move forward. I think it's because they have very practical engineering skills and a natural aptitude for mechanics. They're used to working on their own cars and equipment on the farm and they use that practical knowledge when they're taught engineering design skills. Couple that with a strong work ethic and you have an unbeatable workforce."
Japanese Company Makes Its Move to Kentucky Because Kentucky Makes It Easy to Do Business
Akebono Corporation came to the United States more than three decades ago and since the mid-1980s, Kentucky has stood apart as an exceptional place to do business. So much so, that in 2006, the company decided to move its North American headquarters to Elizabethtown.
"Kentucky has been extremely supportive of our company; they stood apart during the site selection process in so many ways: making a trip to Japan to visit with Akebono's chairman; orchestrating site selection so that when we visited a location, all of the information would be presented in an organized and business-like manner; providing innovative training programs and incentives; and even addressing the cultural needs of those who would be relocating from Japan. The list could go on and on," says Lay.
The top note of Kentucky's extraordinary offerings was the development of a Japan Advisory Council to Kentucky, representatives from 12 Japanese companies that meet with the governor and economic development department every six months. "It's an unparalleled forum to discuss any concerns from pending legislation to training programs so that those issues may be resolved directly," Lay explains.
The council was key to ensuring that the cultural needs of those transferring from Japan would be met by setting up Japanese Saturday school that helps Japanese schoolchildren keep their understanding of Japanese culture and language sharp. Elizabethtown now even has a sister-city relationship with the Japanese community of Koori Machi.
"Elizabethtown has made an impressive effort to combine Japanese and American cultures," says Lay.
An even more impressive effort is made to make sure business runs as smoothly as cultural relations. The most important issue for Akebono was ensuring that the community to which they relocated would have a strong workforce. The Bluegrass State Skills Corporation, within the Cabinet for Economic Development, ensures that happens by allowing companies to apply for state-sponsored training grants.
"Kentucky has a very good technical college program," points out Lay. "They put great emphasis on technical training and, in conjunction with the Bluegrass State Skills Corporation, sets up pre-employment training. People who want to come to work in Akebono production may voluntarily go through a free two-week training program where we can observe their math, measurement and engineering skills. It provides an excellent opportunity to identify the very best candidates.
"Our experience in Kentucky has been so positive that I can say with certainty to anyone who would want to relocate here that they would have the full support of the entire state. The people of Kentucky are fantastic in terms of being willing to work and having a genuine interest in seeing their local companies succeed."
About the Author