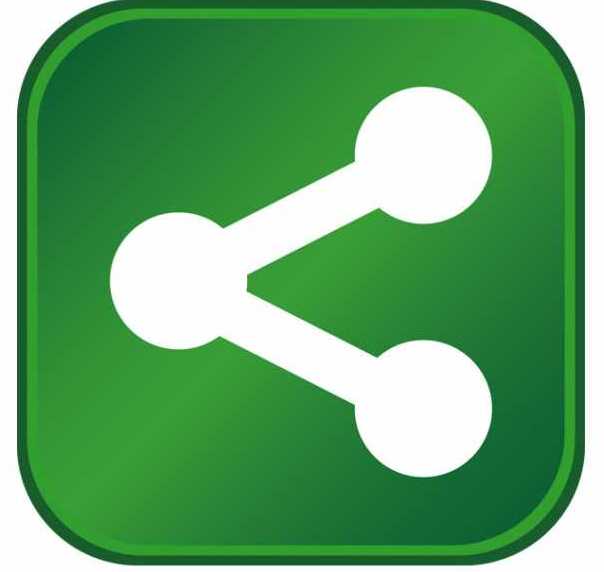 Hot Cars, Cool Appliances, Brisk Shopping - And Warm People
Kentucky ranks among the top one-third of states in the plastics industry. Most of that is in processing new and recycled plastics resins into intermediate or final products, using such processes as compression molding, extrusion molding, injection molding, blow molding, and film & sheet extrusion.
Many Kentucky plastics companies serve the automobile and appliance industries, each of which carries a high profile in Kentucky.
All told, there are more than 3,000 rubber and plastics products plants in Kentucky and adjoining states – a number that continues to rise. Kentucky's plastic exports grew nearly 22 percent between 2002 and 2004, with our neighboring nations, Mexico and Canada, representing our largest trading partners in the plastics industry.
In August the Kentucky Economic Development Finance Authority preliminarily approved Riken Elastomers Corp. for tax benefits up to $900,000 to assist in securing the location of its newest manufacturing facility.
Riken Elastomers, a subsidiary of Riken Technos Corp., will manufacture high-quality thermoplastic elastomer compounds used by the automotive industry at its new manufacturing facility in Hopkinsville. The Japanese company will initially create 24 new jobs and invest $19.8 million in the new facility.
The project represents a joint venture between Riken Technos Corporation and Mitsubishi Corporation. Established in 1951, Riken Technos began with a PVC compounding plant in Tokyo. The company has grown by adding manufacturing capabilities and sales offices in Japan, Thailand, Indonesia, China and the U.S. The company currently has 1,476 employees worldwide with $608 million in sales.
Kentucky's existing plastics companies have experienced great success as well over their tenure in the Bluegrass State.
Rexam Closures and Containers operates a 190,000 square foot, state-of-the-art manufacturing facility in Madisonville. The $30 million facility is among the most advanced injection molding plants in the world. Rexam is one of the world's top five consumer packaging groups and the top beverage can maker.
In 1993, Montaplast of North America, a German-based manufacturer of precision plastic parts for more than 40 years, began operations in Kentucky's capital city of Frankfort. What was initially projected as an investment of $17 million and 120 jobs has now grown to an investment exceeding $77 million and 650 jobs.
Similarly, Franklin Precision Industry, an industry leader in the manufacture of air induction and emission components, opened its south central Kentucky facility in 1989. The initial investment of $6 million and 100 employees has more than quadrupled, employing 460 Kentuckians and investing $34 million after a series of expansions.
Almost half the nation's household appliance manufacturers are located within 500 miles of Kentucky, including the global headquarters of GE Appliances right here in Louisville. We're also in the center of "auto alley," with four major auto assembly plants within our borders and many others nearby. Ford's Super-Duty F-series trucks are made here, as are Ford Explorers, as well as the nation's top-selling passenger car, the Toyota Camry, and the top-selling premium sports car, the Chevrolet Corvette.
With its prime central location, Kentucky is perfectly positioned for just-in-time delivery. Situated where the South and the Midwest come together, our borders are within 600 miles of 60 percent of the nation's population, personal income, and manufacturing business establishments.
Herein lies the hub
Central location, of course, is not enough. Kentucky goes a step further with United Parcel Service, the world's largest package-delivery company. Since 2002, UPS has announced not one, but two, huge expansions of its global air hub in Louisville – each representing an investment of over $1 billion. The latest expansion will increase sorting capacity by 60 percent and will add 5,000 UPS employees to the 22,000-plus already working in Kentucky.
The spin-off effect of this shipping partner is phenomenal, with UPS serving as a catalyst for approximately 90 companies to either locate in Kentucky or expand their operations here in the past five years, investing more than $1.2 billion and bringing more than13,800 new jobs.
One such company is Zappos.com, a rapidly growing online retailer. Zappos, which just completed a huge expansion of its distribution center in Bullitt County, says being close to UPS allows it to get its shoes to customers fast – often less than 24 hours after an order is placed.
Yet another company, Geek Squad, a subsidiary of Best Buy, is planning to hire 550 for its new computer-repair operation not far from Zappos. And Amazon.com, Guess? and GSI Commerce also have major distribution operations in the state.
Here are some other Kentucky advantages:
Effective networking. Kentucky is well-served by interstates, state parkways, railroads, barge traffic on the Ohio and Mississippi rivers, and three major airports. Cincinnati/Northern Kentucky International Airport consistently ranks among the nation's top five airports in independent passenger surveys.

Electrifying power rates. For five consecutive years, the U.S. Energy Information Administration has listed Kentucky as having the lowest price in the nation for industrial electricity – more than 12% lower than any other state east of the Mississippi River and over one-third cheaper than the U.S. average. Our abundance of coal helps make this possible.

Competitive across the board. In May 2006 an industrial site magazine listed Kentucky fourth nationally in overall competitiveness. That might explain why 21 of the combined Fortune 25 largest global and Fortune 25 largest U.S. corporations have manufacturing or service facilities in Kentucky – many with multiple plants.

Major tax overhaul. Led by Governor Ernie Fletcher, the Kentucky legislature passed a major tax-modernization initiative in 2005, eliminating some business taxes altogether and lowering others. The new law also provides special incentives to companies producing environmentally friendly products.

A workforce that's ready for you. Our workforce training programs are ranked among the top ten nationally.

A team you can count on. The Kentucky Cabinet for Economic Development is overseen by an independent board made up of representatives from both the public and private sectors. As a result, competent staff stay put when administrations change, and you can build relationships with people you trust.

Incentives that seal the deal. "Kentucky has the best incentive program of any of the Southeastern states," said Jim Medbery, a top site consultant for the Binswanger Corporation in Atlanta. "They are very aggressive with regard to corporate tax abatements and other incentive programs that are designed to offset the cost of opening and occupying a facility," said Medbery, who estimates he has been involved in 40 major plant locations in Kentucky, totaling 15 million square feet. His Kentucky deals have included Cummins Engine, Land O'Frost Foods, American Greetings and many others.

High quality of life. Our breathtaking countryside is home to the heart and soul of America's thoroughbred industry. Our bluegrass music, crafts and fine arts are known around the world. Our state parks are among the finest in the nation. Our crime rate and our housing costs are both low.
Kentuckians are so proud of their "unbridled spirit" that the words now appear on our license plates, our Web sites and our literature. It's this spirit that drives our people to work hard, to have big dreams, and to welcome a challenge.
We'd welcome your company's challenge. Call us at 800-626-2930, or visit our Web site, www.thinkkentucky.com.
 
About the Author