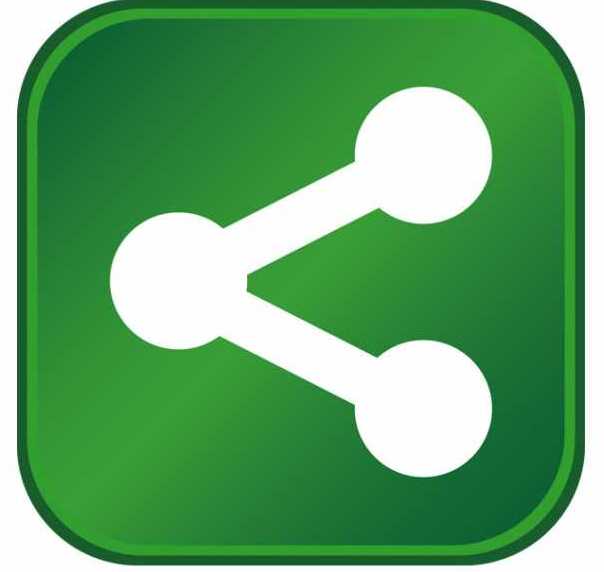 Blessed with a central location, low cost of living and a pro-business climate, Kentucky has become an increasingly popular choice for the logistics industry. Those factors, along with generally mild weather, have allowed logistic giants such as UPS, once a relatively minor player here, to become Louisville's largest employer.
In the past decade, UPS has poured more than $2 billion into expansions of its global air hub, called UPS Worldport, at Louisville International Airport.
The expansions, completed in April 2010, raised the sorting capacity of the 5.2 million-square-foot facility to 416,000 packages per hour and helped make the Louisville airport the fourth-busiest cargo airport in the country. Besides the impact its own 20,000-plus local employees provide, the next-day air service and other logistics support UPS offers have been a major boon to shipping-minded business. UPS has helped entice over 135 expansion or new location projects to the region over the years, investing nearly $580 million and bringing more than 10,500 new jobs.
Kentucky is also served by an exceptional highway system, including not only Interstates 65, 75, 64, 71 and 24, and four interstate bypass loops, but a network of limited-access state parkways as well.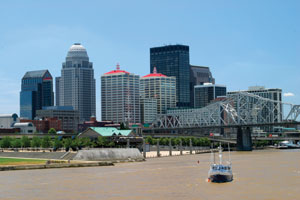 Numerous railroads serve Kentucky with 2,760 miles of track, including 2,299 miles of Class I track. Railroads operating in the state include CSX, Norfolk Southern, Canadian National Railway Company, and the Paducah and Louisville Railway.
Kentucky has nearly 1,100 miles of commercially navigable waterways, providing an expedient means of transportation to inland markets and major ports on the Gulf of Mexico. The Ohio River alone flows along 664 miles of the northern border of Kentucky. Seven public river ports operate facilities at Henderson, Hickman, Louisville, Lyon County, Owensboro, Paducah and Wurtland.
By highway, river, rail or air, Kentucky offers unique advantages for transportation, distribution and export, and provides new opportunities for capitalizing on North American markets and global trade. The increasing level of partnership among trucking, rail and other shipping firms, and the development of efficient, integrated transportation systems throughout the industry, makes the Bluegrass state a leader in global transportation opportunities.
Keeping the focus on existing industries
So, Kentucky has shown it can bring in new business. But the state's leadership knows it's the service after the sale that keeps existing businesses happy.
In June of 2009, Gov. Beshear signed into law legislation known as Incentives for a New Kentucky (INK), streamlining and modernizing business incentive programs, most of it aimed at businesses already in Kentucky. In the 15 months that followed, the Kentucky Economic Development Finance Authority preliminarily approved incentives for nearly 200 companies under one of the new or revised programs that could create nearly 11,000 new jobs, while helping to retain an additional 4,380 existing jobs. Total potential investments of these projects exceed $1.8 billion.
This legislation provides a program for existing manufacturers who need to make a significant capital investment in Kentucky facilities in order to remain competitive; consolidates several incentive offerings into a single, more flexible tax incentive program for new and expanding businesses; provides a sales and use tax refund for companies that are heavy users of computer and telecommunications equipment; and expands one incentive program to allow sales tax refunds for the purchase of electronic processing systems costing $50,000 or more.
Expansions under way
The incentives are part of an overall strategy by the cabinet to focus not only on helping existing businesses grow, but on becoming a true partner with companies to encourage reinvestments in Kentucky facilities, ultimately positioning Kentucky for future growth and saving existing jobs. The strategy is already paying off, as demonstrated in the numerous expansions recently announced:
General Electric. The Commonwealth of Kentucky and city of Louisville awarded up to $24 million in tax credits to GE, encouraging the iconic company to announce recently that it would move some of its smart-appliances manufacturing out of China and back to its Louisville factory. GE's $150 million investment in the new product lines will create more than 800 jobs.

Corning Inc. In August, Corning announced a $186 million expansion of its plant in Harrodsburg, Ky., increasing its production capacity to accommodate the demand for its thin, durable, highly scratch-resistant Gorilla glass, used in portable and handheld electronic devices. Corning will also add research and development capability to explore the parameters and processes in manufacturing a thin, flexible glass called microsheet. The project was aided by an incentive package of up to $5.5 million approved by the Kentucky Economic Development Finance Authority (KEDFA). Around 80 new jobs are being created.

Remington Arms Co. In May, Remington announced the expansion of its Graves County facility to accommodate additional rifle production, adding 100 new jobs. The company, which also performs all significant R&D in Elizabethtown, Ky., said Kentucky officials' responsiveness and up to $4.5 million in tax credits played a role in its decision to expand here.

Briggs & Stratton Corp. Briggs & Stratton, a manufacturer of air-cooled gasoline engines for outdoor power equipment, announced a $35.5 million investment in its Murray, Ky., plant in July. The company is planning significant renovations over the next three years that will allow them to sustain a competitive global market position and ultimately retain its more than 640 full-time employees.

3M Company. The 3M plant located in Cynthiana will invest $4.2 million in new equipment, allowing the company to bring in new products and retain its more than 500 current employees. 3M has also indicated that the new equipment could position the plant for future packaging opportunities that would lead to additional jobs. The Cynthiana plant makes Post-it Notes, Post-it Easel Pads and Scotch Packaging Tapes.

 
Headquarters announcements
In addition, two companies announced they would relocate their headquarters to Kentucky, while a third celebrates an expansion:
Signature HealthCARE LLC. Signature HealthCARE, a long-term healthcare facility operator based in Palm Beach Gardens, Fla., is relocating its national headquarters to Louisville, eventually creating 120 new jobs with an average annual wage exceeding $75,000, exclusive of benefits. The new headquarters location will also result in a nearly $5.4 million investment.

Dometic Corporation. Dometic, which makes refrigeration systems and other products, said it will relocate its Americas headquarters operation from Elkhart, Ind., to Louisville, resulting in nearly 100 new high-paying, professional jobs for Kentucky and a more than $4.1 million investment.

Fruit of the Loom Inc. In July, Fruit of the Loom announced it was nearing the completion of a $47 million expansion of its corporate headquarters in Bowling Green – a project that is bringing 600 new corporate, sales and other jobs to Kentucky.

 
For more information about doing business in Kentucky call (800) 626-2930 or visit the Kentucky Cabinet for Economic Development online at www.ThinkKentucky.com.
About the Author