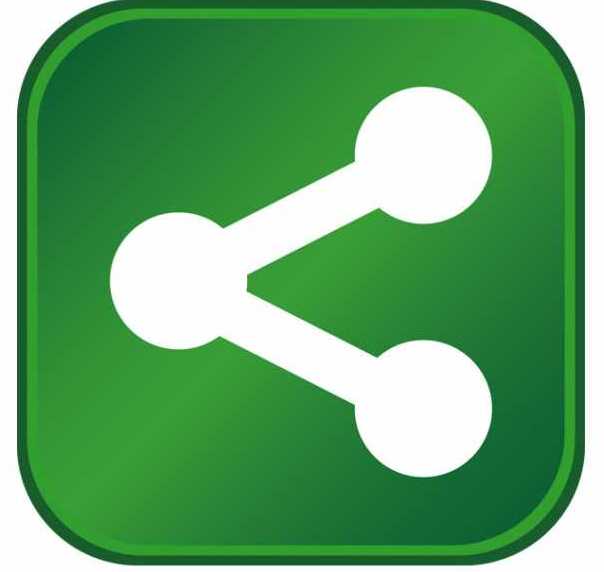 Americans have been in love with their automobiles for nearly 100 years. During most of that time, automobiles were produced along an east-west axis running from Detroit to Chicago. Today, that has changed. A new automotive axis has developed. It runs north-south from Indiana and Ohio, through Kentucky, northern Tennessee and now expanding further southward.
The automobile manufacturing industry has a very strong presence in Kentucky, and it has grown significantly over the last several years. In Kentucky, approximately 5.7 percent of the state's workforce employed in either the automobile industry or in a job dependent on the auto industry. The automobile manufacturing industry provides thousands of well-paying jobs to the people of Kentucky. Employment in the motor vehicle manufacturing industry grew by more than 35% between 1995 and 2000, compared to 14% for all industries and 2.5% for manufacturing. Kentucky's employment growth in the motor vehicle manufacturing industry between 1995 and 2000 ranks second among the top 10 automobile producing states.
Kentucky is squarely in the middle of "auto alley" - ranking 4th in total light vehicle production in 2002 and 2003. Three of the top 10 cars and trucks in U.S. production and the premiere American sportscar - the Corvette are made in Kentucky. The state is the 4th largest producer of trucks in the U.S. and 4th largest producer of cars. Over 10 percent of all cars/trucks produced in the U.S. are made in Kentucky.
Kentucky Auto Assembly Plants
What drives a business to locate in Kentucky? Ask Ford, GM and Toyota. They'll point out one of the most productive workforces in the nation, the state's central location, the ready availability of transportation, the lowest industrial sector electric power costs in the nation, and a great working relationship with state and local officials.
Ford
Ford first came to Kentucky in 1913, when Henry Ford began a "factory" at the Summers-Herman Dealership in Louisville. In 1925, Henry Ford created what was called "the first modern assembly plant" in Louisville. The plant turned out Model A''s and other Ford trucks and cars. During World War II, the plant geared up to produce military equipment.
In 1955, Ford began operations at the Louisville Assembly plant, and in 1969, began operations at the eastern Jefferson County Truck Plant. The Louisville Assembly employs 3,800. Ford announced in late 1997 expansion plans at its Louisville operations by adding 1,000 jobs and 130,000 square feet to the Kentucky Truck Plant. Total employment at the truck plant now stands at 7,100.The expanded facility, at 4.6 million square feet, is the second-largest Ford assembly plant in North America. Ford's Louisville Plant produces the Ford Explorer and Mercury Mountaineer SUV models and the Sport Trac. The Ford Kentucky Truck Plant produces the Ford Super Duty F-Series and Excursion SUV models. The Ford Super Duty F-Series is the top selling truck in the world.
General Motors
On June 1, 1981, General Motors moved production of the Corvette from St. Louis to Bowling Green, which remains today as the exclusive home of the Corvette. The 1000 employees in 2001 built over 35,000 vehicles at the 1 million square foot plant. The new Cadillac XLR has been produced in Bowling Green since the end of 2002.
Toyota
Georgetown, which began production in 1988, is Toyota's largest production plant in North America. With two vehicle production lines and a powertrain engine and axle facility, more than 7,400 team members build about 500,000 vehicles and nearly 400,000 engines each year. The Georgetown plant produces the Toyota Camry-- the best-selling car six out of the last seven years. The Toyota Avalon, the 4th best-selling car in its class in 2002 and the Solara are also manufactured in Georgetown. Toyota Logistic Services is also located in Georgetown employing 174. In addition, Toyota's North American Headquarters is located in Erlanger, Kentucky employing 629 and Toyota's North American Parts Logistics Division is located in Hebron, Kentucky employing 400.
Suppliers
Continuing growth in automotive production facilities in Kentucky, Tennessee, Ohio, Indiana and Illinois has created opportunities for component suppliers to serve this massive new market centrally from facilities in Kentucky. Further evidence of this dramatic growth is demonstrated by the fact that over 460 motor vehicle related suppliers have located in Kentucky.
The Dana Corporation is one of the world's largest suppliers to vehicular manufacturers and a Fortune 150 Company. Dana employs more than 5000 persons at 14facilities throughout Kentucky, including a regional division headquarters for the Structural Products Group located in Erlanger.
Cosma International, a subsidiary of Magna International, Inc., an internationally known auto parts company, recently announced plans to establish an automotive production facility in the Kentucky TriModal Transpark in Bowling Green, Kentucky. The successful location of Cosma in Bowling Green is a powerful advantage for the entire south central Kentucky region. The 910,000-square foot plant is expected to be in full operation by midyear 2005 and will create 1,100 new jobs.
Kentucky's Central Location in Relation to Auto Alley
A freight distribution network that is efficient, safe, and technologically competitive makes Kentucky an ideal location for businesses needing just-in-time delivery and reliable access to markets and suppliers. Geographically located within a day or two highway travel of two-third's of the nation's buying power, Kentucky maintains a continuing six year highway construction and improvement plan that ensures necessary structured growth and regular maintenance.
The backbone of the Commonwealth's 79,000 miles of federal, state and local roads is five major interstate highways (I-75,I-71, I-65, I-64, and I-24), which provide direct routing to the Great Lakes and Canada, the Gulf States and Florida, the Atlantic Seaboard, and St. Louis and points west. Within the state, nine major parkways / highways provide access to the Interstate system, while state maintenance covers nearly forty percent of the entire highway network.
Other Influential Factors
Center for Robotics and Manufacturing Systems
The Center for Robotics and Manufacturing Systems (CRMS) at the University of Kentucky (UK) is a renowned center worldwide for its research, education, and technical assistance in manufacturing. CRMS provides engineering assistance to approximately15,000 people in North America and Europe with its staff of professional engineers with extensive industrial experience. The Center conducts research on manufacturing systems and provides a wide range educational opportunities for students and industrial professionals. CRMS has earned praise from organizations, such as the Society of Manufacturing Engineers, in recent years for its strong emphasis on manufacturing research and education.
Because of CRMS' capabilities, Toyota Motor Manufacturing selected CRMS to develop a working model of the Toyota Production System. CRMS' efforts with Toyota resulted in the Lean Manufacturing program, which is an integrated research, education, and technology transfer effort. The CRMS Lean Manufacturing program has trained and taught thousands of people from hundreds of companies throughout the world on the concepts of lean manufacturing. The Lean Manufacturing program includes courses for operating managers and first-line supervisors, customized in-plant training, the International Lean Manufacturing Conference, Lean Manufacturing Network (users group for groups practicing lean manufacturing principles), and a simulation that demonstrates the effect of lean manufacturing implementation.
Pro-Business Environment
There are other key advantages found in Kentucky that produce success for companies in all industry sectors. A globally competitive business environment compels companies to examine the long-term costs of production and distribution, and to focus on regional differences in the net costs of doing business. Among the most significant factors having a direct influence on bottom-line costs is the annual capital that must be committed to utility consumption. Kentucky occupies the premier position in the provision of low cost electric power among the top vehicle producing states-enjoying a 21percent to 65 percent cost savings over these competitors. Moreover, Kentucky lays claim to the position of lowest cost state among all fifty states for the provision of industrial electrical power for the 3rd year in a row.
The labor costs for Kentucky employers compare very favorably to those in other top auto production states, especially when you consider the productivity of the Kentucky work force. Kentucky's greatest resource is its people. Kentucky workers continually outperform the national average for productivity. The reputation for hard work and trainability has helped the state attract thousands of jobs in all industry sectors; because higher productivity lowers a company's cost of doing business. Kentucky's average workers' compensation costs for manufacturers are more than eleven percent lower than the national average for 2003. (Workers' Compensation State Rankings Manufacturing Industry Costs & State Benefit Provisions – 2003 Edition, Actuarial and Technical Solutions, Inc.)
Kentucky also is consistently recognized as a leader in providing effective skills-upgrade training for people entering the workforce. Expansion Management magazine's October 2003 issue ranked Kentucky's Workforce Training Programs, which includes the Bluegrass State Skills Corporation (BSSC), 8th in the U.S. The ranking considered the programs' efforts in facilitating customized business and industry training services for new, expanding and existing companies.
Kentucky also offers some of the most innovative tax incentives and business development programs in the nation to new and existing businesses. These programs are designed to help existing businesses in the state grow and prosper and encourage new firms to join Kentucky's rank and file.
Low business costs, a wide range of tax and financial incentives, and licensing and marketing assistance programs are just a few of the innovative programs available to encourage business investments and expansion in Kentucky. Each will offer you an idea of why Kentucky businesses always Think Kentucky when making a decision to expand.
About the Author