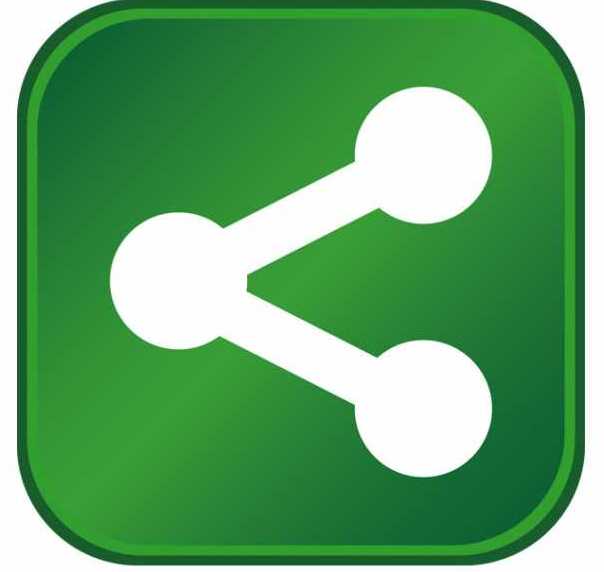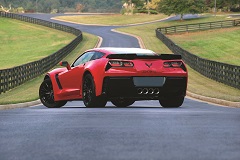 During its 30th anniversary celebration this spring at Toyota Motor Manufacturing Kentucky, the automotive giant's flagship U.S. assembly plant in Georgetown, Kentucky, bright sunlight spilled across the gathered crowd. As much as it spotlighted the event, it could well have illuminated a century's worth of factors responsible for the state's current economic momentum and the direction Kentucky is going in the future.
Beginning in 1913, when Ford's plant in Louisville began producing Model T cars, success bred additional success. Ford established its two current Louisville plants in the 1950s and '60s, General Motors opened its Corvette assembly plant in Bowling Green in 1981 and Toyota announced its transformational investment in 1986 for Georgetown. New suppliers followed each automotive assembly plant announcement, attracted to business opportunities and an experienced workforce. The automotive industry grew into a pillar of Kentucky's economy, now employing more than 90,000 people at nearly 500 facilities.
People outside the economic development and automotive industries often ask when Kentucky will land another automaker.
The answer is it already has, several times over, when totaling the tremendous growth at Kentucky's four assembly plants. In the last five years, GM, Toyota and Ford collectively announced more than $3.5 billion in investments and more than 5,000 new jobs.
Automotive suppliers also continue to select Kentucky. In December 2015, the state and German auto-parts maker Fritz Winter announced the family-owned company would build its first North American casting foundry in Franklin, a city of 8,700 residents on Kentucky's southern border. The 240,000 square-foot foundry – a nearly $200 million, 340-job project – will cast and machine disc brake rotors.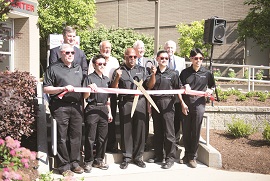 Another rising trend, Kentucky's auto industry continues to benefit from globalization, bringing a third wave of suppliers. Thai Summit America Corp. broke ground this spring in Bardstown on a $110 million plant. The company, Kentucky's first Thai auto supplier, expects to hire more than 200 employees to produce stamped and welded aluminum assemblies for Ford.
The Bluegrass State this year also welcomed Rane Precision Die Casting, Kentucky's first Indian-owned automotive supplier, which purchased a longstanding manufacturer in the southcentral Kentucky city of Russellville. And, following expansions by INFAC North America in 2013 and last summer, state and local economic developers are seeing interest from other South Korean suppliers.
As federal fuel efficiency requirements increase and automakers cut curb weight, many of Kentucky's suppliers in the aluminum, high-strength steel and plastics sectors are seeing and taking advantage of new opportunities for growth. Additionally, lightweighting provides fertile ground for R&D in advanced-materials, both among industry players and in collaboration with the state's higher-education institutions.
Kentucky's location played – and still plays – as much a factor as its prevalence of vehicle assembly plants, suppliers and the expertise of its workforce. Situated between the Midwest and South, with unparalleled distribution and logistics infrastructure, Kentucky continues to attract companies needing fast, efficient and dependable access to customers.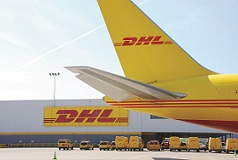 And that attraction extends well beyond automotive companies.
Before selecting Louisville, Kentucky, for a $12.5 million industrial-scale lab and genomics headquarters for its Americas locations, Luxembourg-based Eurofins Scientific Group conducted extensive timed tests of the region's shipping abilities.
Since the company offers overnight DNA sequencing to customers anywhere in the U.S., as well as DNA/RNA synthesis with products delivered within one day, and express analysis of genomic material, Eurofins requires fast, accurate and reliable shipping.
With Louisville home to UPS air and ground shipping hubs, Eurofins found its ideal location. It is within a day's drive of two-thirds of the U.S. population and is situated at the center of a 34-state distribution area in the eastern U.S.
Kentucky ranks third nationally in air-cargo shipment volume, thanks to the UPS hubs, DHL Americas hub in Northern Kentucky and several large FedEx ground hubs throughout the state. This strong presence by the world's most prestigious logistics companies means products manufactured in Kentucky can get anywhere in the world virtually overnight.
Last year, both UPS and DHL announced plans to expand their operations. In April 2015, DHL began a $108 million project to enlarge its hub at the Cincinnati/Northern Kentucky International Airport. The work is allowing DHL to grow its aircraft fleet and international express volumes. Across fewer than eight years, DHL has invested $281 million in Kentucky.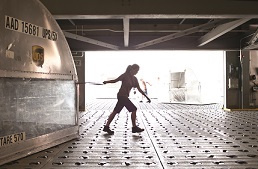 UPS in October 2015 announced plans to invest $310 million in its Centennial ground hub. The project will roughly double the company's current sorting capacity and add additional sorting automation equipment. Construction is expected to finish by 2019.
FedEx this June opened its East Louisville Ground Station. The 300,000-plus square-foot facility will employ more than 300 people to process 15,000 packages an hour. From Louisville, FedEx Ground offers one-day service as far south as Birmingham, north to the Wisconsin boarder and east to Pittsburgh.
Last fall, the U.S. Department of Commerce approved Kentucky's third foreign-trade zone (FTZ). The Western Kentucky FTZ at the Paducah McCracken County Riverport joined those in Louisville and Boone County in Northern Kentucky in offering businesses additional competitive advantages.
Manufacturers and service providers of all varieties continue to locate and expand in Kentucky thanks to those and other infrastructure and logistics advantages.
Kentucky counties and communities are positioning themselves for new growth by certifying sites through the state's Build-Ready program. With nine Build-Ready certified sites across Kentucky, manufacturers and service providers can quickly locate, build and begin operations.
To further enhance its appeal to companies globally, the state is also revolutionizing its workforce development programs. Kentucky's efforts are to identify and fund the most effective programs, increase Kentucky's labor force participation and address the specific training needs of employers across the state. With these changes, the state will secure the availability of experienced employees for decades to come.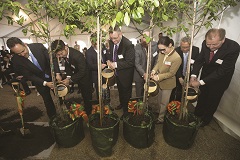 Another of Kentucky's key and growing industries is the aerospace sector. Messier-Bugatti-Dowty USA, a major player in the industry, announced in February it will invest $100 million-plus to expand its facility in Northern Kentucky. The company – which produces carbon brakes and aircraft wheels and is a subsidiary of the French aerospace, defense and security giant Safran – chose Kentucky nearly 20 years ago thanks in large part to the state's location and logistic advantages.
Kentucky's thriving food and beverage industry – which includes the rapidly growing and internationally renowned Bourbon sector – employs more than 47,000 people at nearly 300 facilities. In central Kentucky, More Than A Bakery, LLC broke ground in July on a $57 million industrial baking facility in the city of Versailles, a suburb of Lexington, Kentucky, where it plans to hire 310 employees.
The location offers the company access to one of the state's largest population centers. It's within minutes to Interstate 75, a prominent north-south route, and Interstate 64, a major east-west corridor. Those shipping channels will allow the new, state-of-the-art facility to ship its cookies, crackers and other contract-baked items to major food brands and retailers up and down the East Coast and throughout the Midwest. 
With so much momentum and a wealth of resources working in Kentucky's favor, no doubt Kentucky's current success will carry forward into the future. 
About the Author