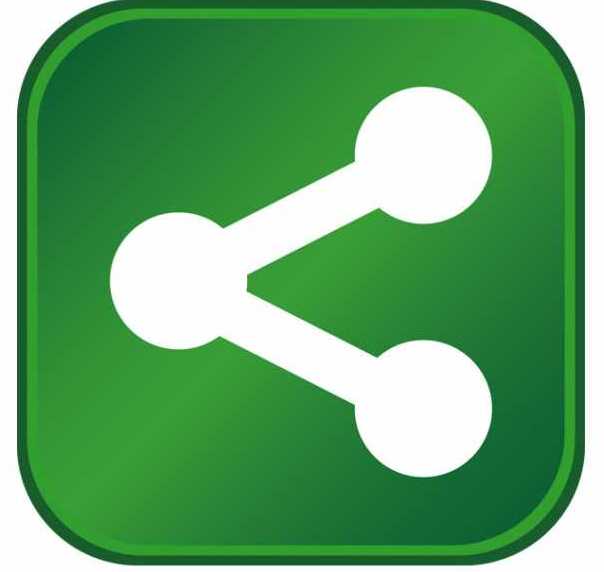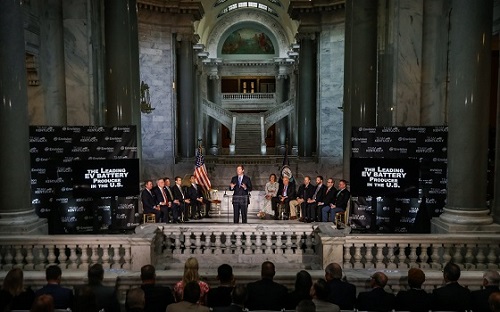 As companies continue to think globally and expand with an eye toward future growth, the importance of a skilled workforce has never been greater.
Through various state-sponsored programs and investments, the initiative to keep Kentucky competitive with a skilled and evolving workforce has made significant progress.
In May, Gov. Andy Beshear announced training funds and credits approved during the latest Bluegrass State Skills Corporation (BSSC) meeting pushed the state's support in fiscal year 2022 to over $8.4 million for 115 applicants throughout Kentucky, training more than 35,400 workers, the most since 2016.
"It's very clear that if we want to maintain our economic success well into the future, we need to have the workforce to support and meet the needs of key industries," Gov. Beshear said. "I am incredibly excited about the momentum we are seeing in our workforce training initiatives, with well over 35,000 Kentuckians receiving the training they need and setting the commonwealth up for continued economic success. We are showing a commitment to our state's workforce that is unprecedented, and the future of Kentucky will benefit greatly because of those efforts."
The commonwealth's leaders recognize the importance of a prepared workforce to meet the hiring demands of employers. To keep Kentucky's businesses competitive in the global economy, investment in training initiatives and programs to develop a skilled, dynamic workforce to fill the jobs of tomorrow is vital.
Gov. Beshear previously announced the BSSC provided approximately $6.1 million in funds and credits during fiscal year 2021, which helped provide training to nearly 18,300 Kentucky workers.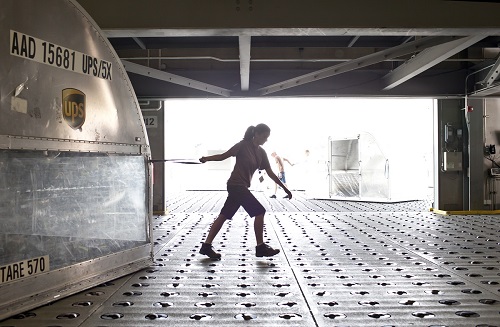 The BSSC's Grant-in-Aid (GIA) and Skills Training Investment Credit (STIC) programs assist employers throughout the state. GIA provides cash reimbursements for occupational and skills upgrade training at Kentucky businesses, while STIC offers state income tax credits for companies to offset the costs for approved training programs.
Last month alone, six projects were approved through the STIC program, totaling 1,904 trainees and $450,000 in investments. An additional 19 projects were approved for as part of the GIA program, which helped train over 4,800 workers and totaled over $1.1 million in investments.
Highlighting these projects were the Ford Truck Plant in Louisville, which used funding and credits to support training of 6,700 employees at the facility. Logan Aluminum was approved for funding to assist with more than 1,400 trainees at the company's operation in Russellville, along with over 830 workers at Toyotetsu Mid America in Owensboro.
Companies across the state representing a range of industries have used these programs to their advantage. From Richmond to Owensboro and from Florence to Paducah, these businesses span numerous sectors, such as primary metals, automotive and health care.
But it isn't just private-sector companies benefiting from these workforce initiatives. In 2021, the BSSC approved the Metropolitan College Tax Credit for just over $4.5 million to benefit more than 2,300 students.
Metro College is a joint education-workforce-economic development initiative between UPS, the University of Louisville, Jefferson Community & Technical College and the Louisville Metro and State of Kentucky governments. The partnership provides students with access to tuition-free, post-secondary education and high-quality employment opportunities.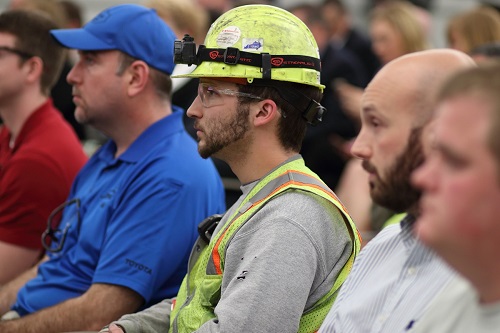 BSSC incentives are available to a wide range of operations, including manufacturing, agribusiness, nonretail service or technology, headquarters operations, state-licensed hospital operations, coal severing and processing, alternative fuel, gasification, renewable energy production and carbon dioxide transmission pipelines.
Additionally, BSSC grant recipients can become a part of Kentucky's registered apprenticeship program. This is an employee training program that combines on-the-job training and classroom instruction under the supervision of an experienced industry professional. More than 250 modern apprenticeship programs are currently registered in Kentucky, with over 3,500 apprentices across an array of industries.
Kentucky's future is brighter than it has ever been, and these initiatives play an important role in building a more complete, skilled workforce as the commonwealth aims to further its recent economic momentum. As industries change and needs evolve, ensuring the commonwealth's workforce has the training needed to succeed in these positions will not only attract quality jobs to the state, but help take Kentucky's economic success to new heights.
For more information on BSSC, or to apply for workforce training assistance, visit ced.ky.gov/workforce/BSSC.