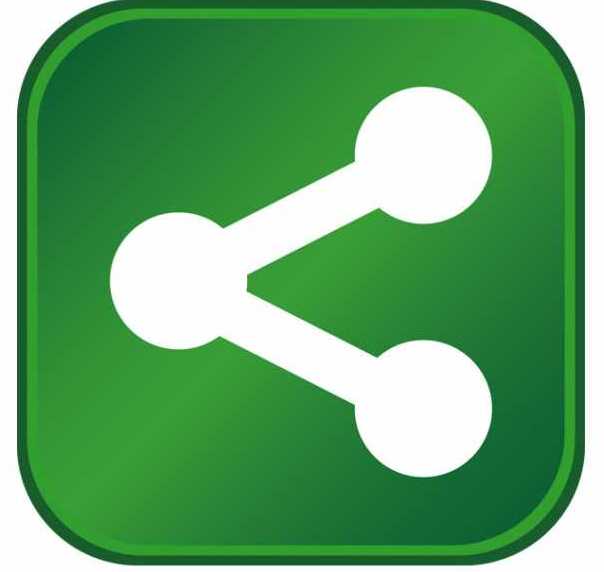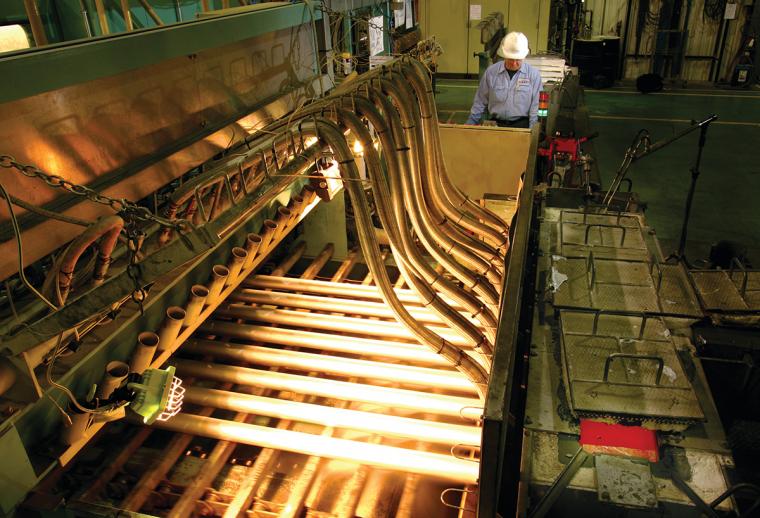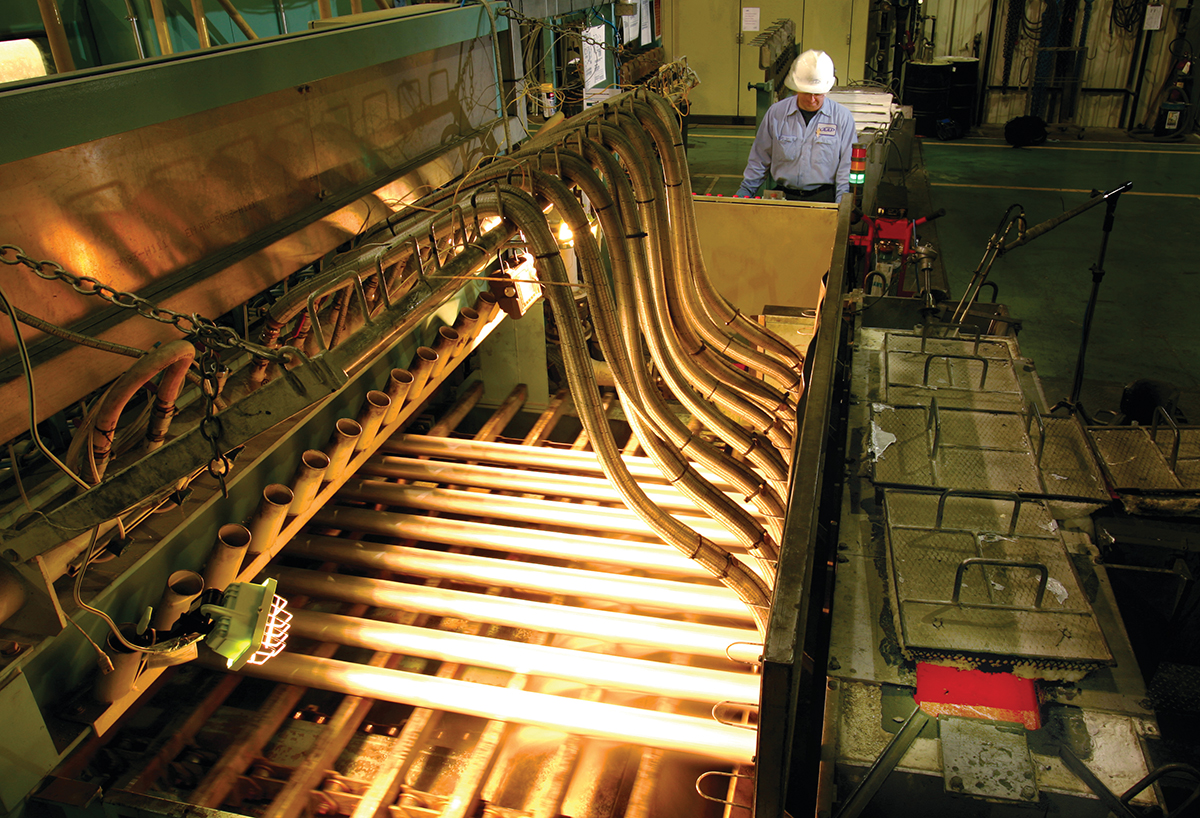 Every new model year increases the likelihood that automakers stamped the smooth and gleaming hoods, fenders, doors, beds and trunk lids of vehicles populating dealer lots from high-strength aluminum alloy.
On a quest to cut weight and improve fuel mileage, vehicle producers are using more and more lightweight, aluminum body panels, suspension components, under-hood mechanical bits and structural pieces.
Upstream from those rows of aluminum-dieted vehicles, corporate decisions have rained down as billions of dollars in investments, new factories, expansion projects at existing facilities and thousands of new jobs.
Kentucky stands as a major beneficiary. Already one of the leading states in aluminum-production capacity, it also boasts an auto-parts supplier network of more than 500 facilities.
For the Bluegrass State, companies announced 92 new-facility or expansion projects since the beginning of 2014, according to the Kentucky Cabinet for Economic Development. Those projects total more than $2.6 billion in corporate investment in fewer than four years, well above the approximately $1 billion announced 2001-2013.
That growth is creating more than 2,800 full-time jobs, surging the industry's employment beyond 20,000 people in Kentucky.
Auto-parts suppliers represent a majority of those 92 projects. The rapid increase also positioned the state as a top producer of aluminum ingots, coils, sheet and plate for downstream processing, as well as a major manufacturer of aluminum-related products. In addition to auto parts, those include wall panel, roofing, door and siding production, household and garden parts and products, trailer and tanker fabrication, highway and work-zone safety systems and other items.
In fact, companies in Kentucky melt about 20 percent of all aluminum cans recycled in the U.S. annually, produce beverage-can stock for 40 percent of the North American market, and supply the world with Reynolds aluminum foil.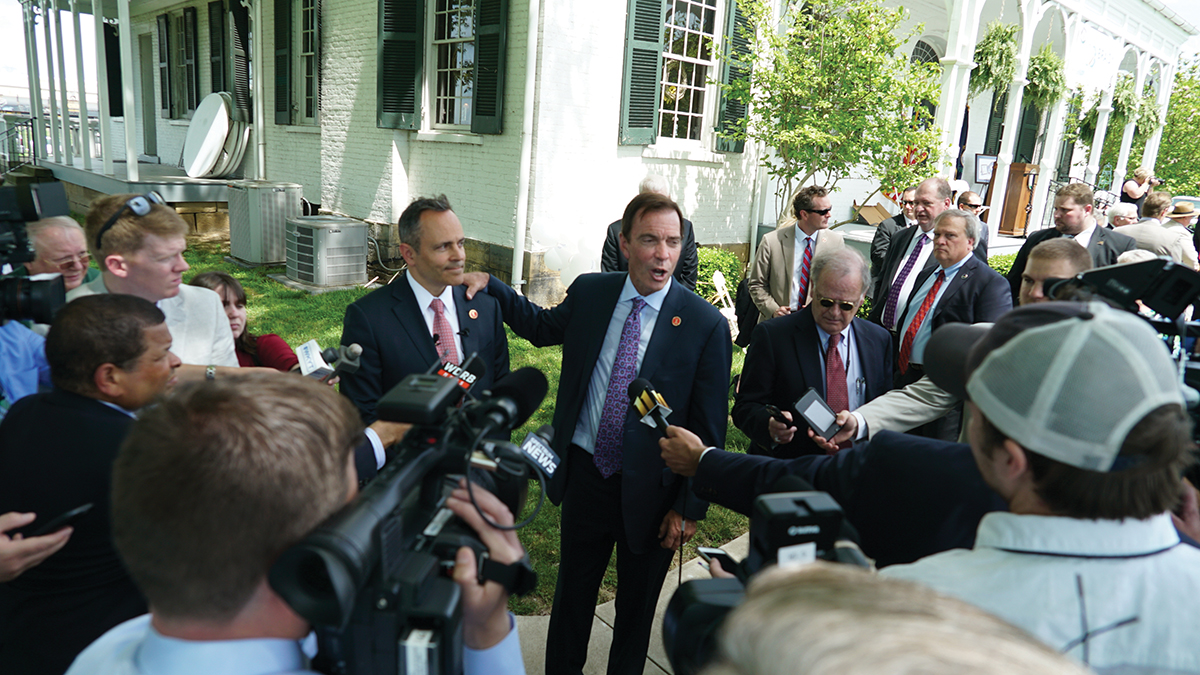 Why Kentucky
Terry Gill, secretary of the Kentucky Cabinet for Economic Development, can explain in detail the factors making Kentucky a clear choice for corporate investment and expansion, especially among metals producers and manufacturers.
Of the many reasons, one in particular stands out.
"Early this year the General Assembly passed and Governor Matt Bevin signed right-to-work legislation. That put Kentucky into the mix of more conversations about new location projects," he said. "We're seeing more interest from companies and we're being contacted about considerably larger projects as well."
This spring, the state landed a whale of a new project.
In April, Governor Bevin and industrialist Craig Bouchard announced Braidy Industries will build a $1.3 billion aluminum rolling mill near Ashland in northeast Kentucky. The 550-job mill – the nation's first greenfield project of its kind in a generation – will produce sheet and plate for the automotive, aerospace and defense industries. The project is expected to create 1,000 construction jobs and spearhead an economic recovery in Eastern Kentucky.
During the announcement ceremony, Bouchard, the company's chairman and CEO, said Kentucky's passage of right-to-work legislation was key in his decision to locate the plant.
In addition to right-to-work, the list of Kentucky's attributes combine to create gravitational pull.
There's the ongoing workforce-training revolution that includes a $100 million Work Ready Skills Initiative, the Work Ready Kentucky Scholarship and the Kentucky Federation for Advanced Manufacturing, or KY FAME, a state-wide apprenticeship-style training program. Those also support a major focus of Governor Bevin and his administration – to establish Kentucky as an engineering and manufacturing hub of excellence for the nation.
Recent and upcoming policy changes are improving Kentucky's business climate. The General Assembly passed and Governor Bevin signed legislation abolishing prevailing wage, promoting public-private partnerships and reforming the education system. Later this year, Governor Bevin plans to convene a special session to take up tax and state pension reform.
Natural and infrastructure advantages abound, too. The state's central location, as a gateway between the American South and Midwest and with easy access to the Northeast and Atlantic Seaboard, is within a day's drive of two-thirds of the nation's population and household income.
Kentucky holds a top national position in air cargo shipping. Its transportation network can move products easily and efficiently by air, rail, road and water to all points globally. And the state offers some of the nation's lowest rates for industrial power. According to the U.S. Energy Information Agency, Kentucky ranks first among its neighboring competitor states.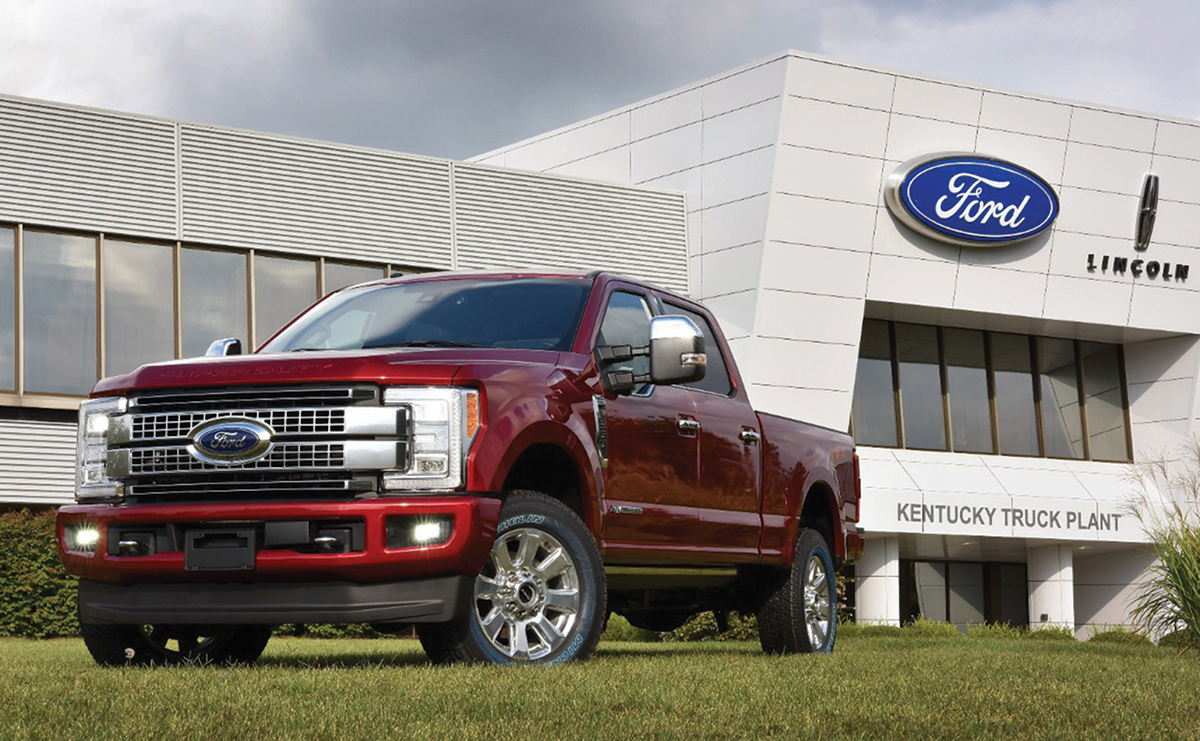 What's Driving Investments in Aluminum?
While aerospace manufacturing, construction and consumer goods represent a significant percent of the demand-driven growth, Kentucky's surging aluminum industry is driven mostly by the automotive industry.
As the federally mandated fuel economy regulations – CAFE standards – increase over the coming years, automakers are increasingly using lighter-weight aluminum for body panels, structural components, mechanical parts and housings.
Ford, in June 2017, announced it will invest $900 million into its Kentucky Truck Plant (KTP) in Louisville to support production of the 2018 aluminum-alloy bodied Lincoln Navigator and Ford Expedition. That investment follows a $1.3 billion investment and 2,000 new jobs announced in December 2015 that readied KTP for production of a new generation of F-Series Super Duty Trucks. While the automaker's investments don't tally in the aluminum industry's column, they are creating tremendous demand.
In May 2017, Tri-Arrows Aluminum said it will add a $125 million cold-rolling line at the already massive Logan Aluminum plant near Russellville, in southwestern Kentucky. The investment will create 60 full-time jobs. The phase-2 expansion followed the fall 2015 announcement of a $250 million investment and 190 new jobs for the mill's recycling/new ingot casting facility. Though Logan Aluminum will still primarily supply flat-rolled sheet for the beverage-can industry, the two phases are preparing the mill to produce auto body sheet.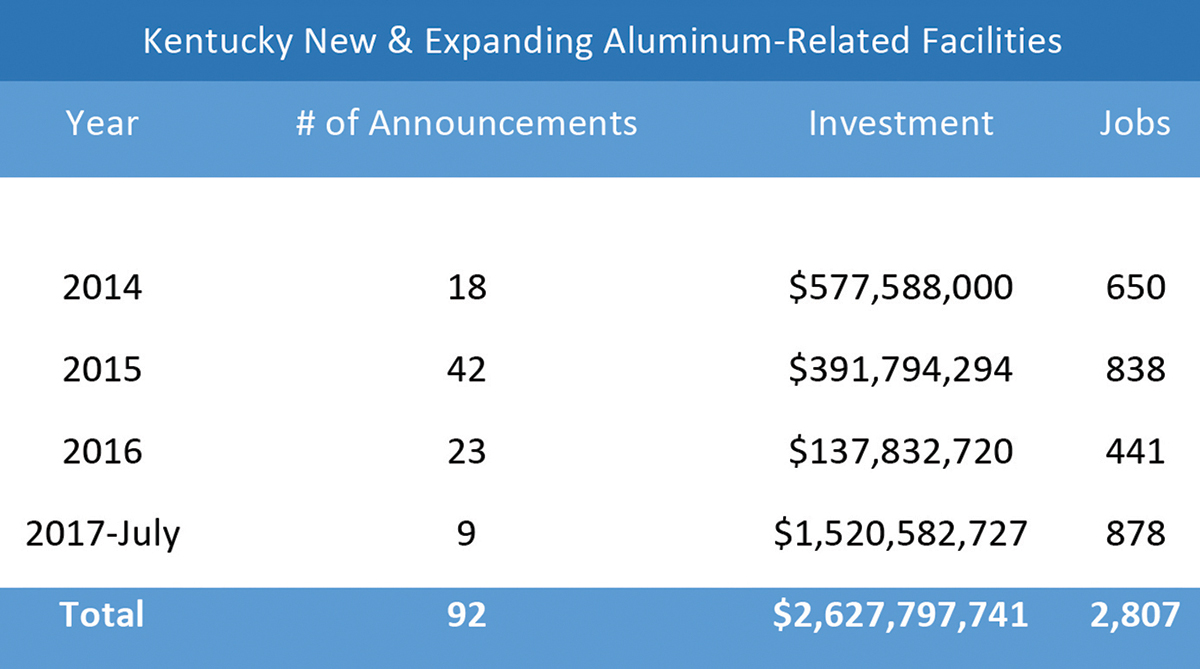 In April 2017, Kobe Aluminum Automotive Products, in Bowling Green, announced a 129-job, $51 million project, its seventh Kentucky expansion. The facility manufactures lightweight aluminum parts, including upper and lower control arms and steering knuckles. The plant's previous expansions total $293 million and it currently employs 500 Kentucky residents full-time.
"This is our 12th year producing aluminum automobile suspension parts in Kentucky. Two years ago we decided to make our sixth investment, and due to the increasing necessity of lighter vehicles, we have decided to make another investment," said Toshihiro Katsura, the company's president and CEO.
Kentucky's Aluminum Industry Rolls On
Kentucky's total aluminum-related industry includes nearly 190 facilities employing more than 20,000 people full-time. The industry includes aluminum-smelting operations, rolling mills and related downstream processing companies. Kentucky has two smelters; Kentucky Smelting Technology in Paris, and Century Aluminum in Hawesville. As well, it includes multiple recyclers, machining and welding shops and other service providers.
With all the state's advantages combined, automotive production nationally forecast this year to remain at a near-record level, and federal requirements for better fuel economy increasing over the next several years, the future of Kentucky's aluminum industry looks bright.   T&ID
About the Author