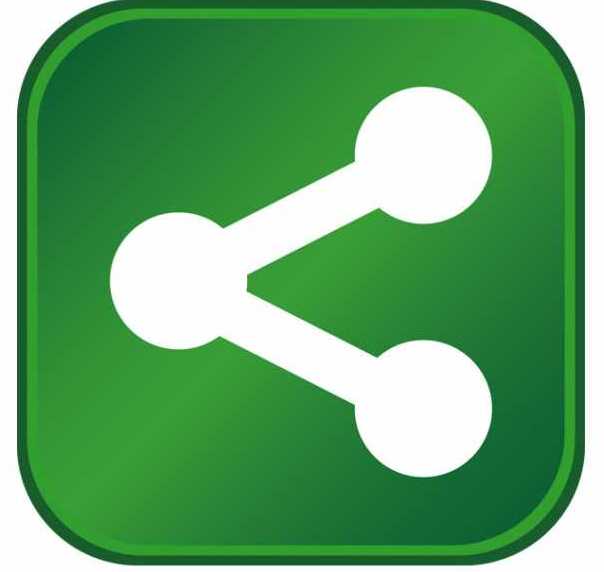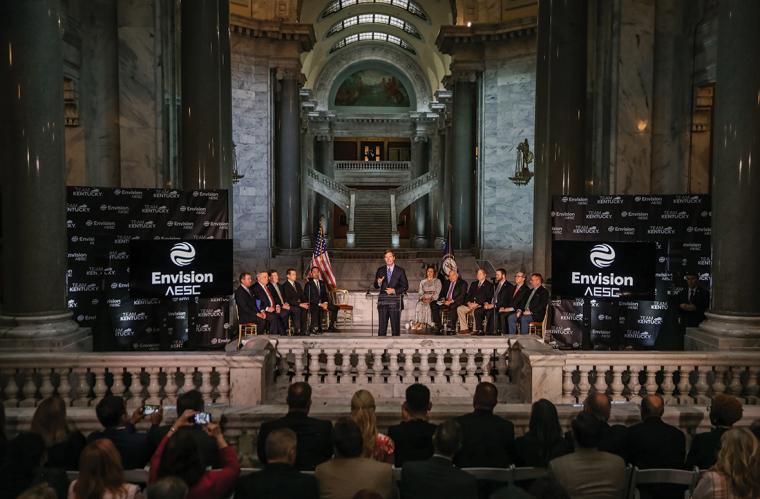 Kentucky has established itself as a national leader in the electric vehicle (EV) industry, and the companies directly supporting this new market have paved the way for the future of the stateís high-tech and advanced manufacturing industries.
Kentucky's momentum in the EV and battery sector is made possible by the various business-friendly elements the state has to offer. The commonwealth's central geographic location makes it ideal for the manufacturing and distribution of products throughout the U.S. and around the globe, while strong workforce development programs, a commitment to speed-to-market and site development initiatives and some of the nation's lowest-cost industrial electricity rates help Team Kentucky build a future economy that works for all residents.
These unique advantages, coupled with the commonwealth's position as a major player in the automotive industry for decades – serving as the country's No. 1 producer of passenger vehicles per capita – have created the perfect environment for Kentucky to find success in this new, rapidly-growing EV market.
"Kentucky's position at the center of the booming electric vehicle industry is the result of countless local, city and state officials working together to leverage the many advantages our commonwealth has to offer," said Kentucky Governor Andy Beshear. "Our state's EV industry is creating an economy that is leading Kentucky into a bright economic future, one with high-wage jobs and growth across key sectors including technology, autos and advanced manufacturing. I could not be more excited about the future of our EV industry and the opportunities it will bring for all Kentuckians."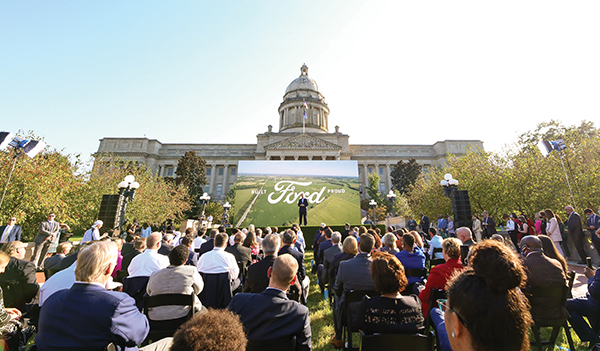 Large-scale projects from some of the EV industry's biggest companies, coupled with a growing number of announcements contributing to the sector's supply chain and logistical support, have set the commonwealth up for incredible growth. Over the past two years, Kentucky has announced the two largest economic development projects in its history, and together they have established Kentucky as the EV battery capital of the United States.
In September 2021, Governor Beshear and executives from Ford Motor Co. and SK on Co., Ltd. announced the BlueOval SK Battery Park in Hardin County. The transformational $5.8 billion project is the single-largest economic development investment in Kentucky history and is set to create 5,000 jobs in the heart of the state.
BlueOval SK will be home to two battery plants to power the next generation of Ford and Lincoln electric vehicles, which Ford leadership anticipates will make up at least 40 percent of the company's global sales by 2030. The production of advanced lithium-ion batteries will generate 86 gigawatt hours and is set to begin in 2025. The operation's high-tech capabilities will increase the cost-competitiveness and technological expertise of EV battery production in Kentucky and in the United States, making electric vehicles more accessible and affordable for motorists.
To date, construction is on schedule at the two massive battery manufacturing facilities, which, when completed, will each measure approximately four million square feet.
Another project benefitting both sustainability efforts and Kentucky's economic growth comes from Japan-based AESC, which in August 2022 broke ground on a $2 billion, state-of-the-art gigafactory in Bowling Green's Kentucky Transpark. The 30-gigawatt-hour plant is creating 2,000 skilled jobs in Southcentral Kentucky to produce battery cells and modules that will power up to 300,000 next-generation EVs by 2027 for multiple global automotive manufacturers.
Further aiding the commonwealth's growth in the EV and advanced manufacturing sector is automotive leader Toyota, which in May of this year committed to retaining 700 full-time Kentucky jobs and establishing the company's first U.S.-assembled battery electric vehicle (BEV) at Toyota Motor Manufacturing, Kentucky (TMMK) in Georgetown. The project is part of a $591 million commitment for future projects at the Scott County facility and includes plans to assemble the company's all-new, three-row SUV as a flagship project to lead the company's vehicle carbon reduction efforts. The TMMK plant – Toyota's largest manufacturing facility in the world – is also playing a crucial role in Toyota's global electrification strategy, with an aggressive goal to offer electric or hybrid versions of every vehicle model by 2025.
These major announcements are at the forefront of Kentucky's newest key industry, but they also are generating additional investment and job creation from a growing supplier network made up of both new and existing Kentucky businesses within the state's high-tech and advanced manufacturing sectors.
Ascend Elements, a manufacturer of advanced, sustainable battery materials made from recycled lithium-ion batteries, announced plans in August 2022 to build the company's largest U.S. operation – and the only facility of its kind in the country – in Hopkinsville, Kentucky. The initial $310 million announcement made history as the largest economic development project in Christian County, and the scope of the project has grown significantly in the months since. In October 2022, the company was approved by the U.S. Department of Energy (DOE) for two federal grants totaling $480.5 million. The funds further solidified Kentucky's position as a leader in the EV industry. That same month, the company broke ground on the new facility. The project's full investment stands at nearly $1 billion and is creating 400 full-time jobs for Kentuckians, making it the single largest investment on record in Western Kentucky.
Roger Lin, vice president of global marketing and government relations at Ascend Elements, explained the company's Equity Plan for its operation in Hopkinsville.
"The hundreds of new jobs we'll create will be complemented by an Equity Plan, which will establish workforce development programs to help train people to take those jobs, and also put in place affordable transportation and affordable childcare initiatives to reduce the burden to help people keep those jobs," said Lin. "We've hired a local Hopkinsville community leader, DeeAnna Sova, to lead our efforts in putting this Equity Plan in place and will be reaching out to multiple Southwestern Kentucky organizations to understand the best approach to providing community benefits in the most effective way possible."
The location will house the company's innovative Hydro-to-Cathode process, a manufacturing system that generates no toxic waste and minimal carbon emissions. The operation will produce enough recycled battery precursor and sustainable cathode active materials to equip up to 250,000 EVs annually. Ascend Elements' Kentucky operation will serve a range of EV-related customers and build on current partnerships, including with American Honda Motor Co., EcoPro Group and SK Battery America.
August 2022 also saw LOTTE Aluminum Materials USA, a subsidiary of South Korean conglomerate LOTTE Group, announce their plans to locate a new operation in Elizabethtown with a $238.7 million investment, creating 122 jobs to manufacture ultra-thin aluminum foil.
The joint venture project with LOTTE Chemical will produce 36,000 tons of cathode foil, a type of ultra-thin aluminum foil that is a core material used in EV batteries. Cathode foil is one of the four major components of lithium-ion batteries and supports the cathode active material that determines the capacity and voltage of the secondary battery and, at the same time, serves as a passage for electrons.
That high-tech EV-related growth continued into 2023 as LioChem e-Materials, a subsidiary of Toyo Ink SC Holdings Co. Ltd, announced plans to locate a new facility in Simpson County with a $104.4 million investment creating 141 quality jobs to support EV battery production.
The new operation will produce and distribute a liquid dispersion of carbon nanotubes that contributes to the production of more durable, high-capacity and higher-output EV batteries. The product will help to improve the performance of lithium-ion batteries.
Supply Kentucky Helps the Commonwealth's Advanced Manufacturing Industries Thrive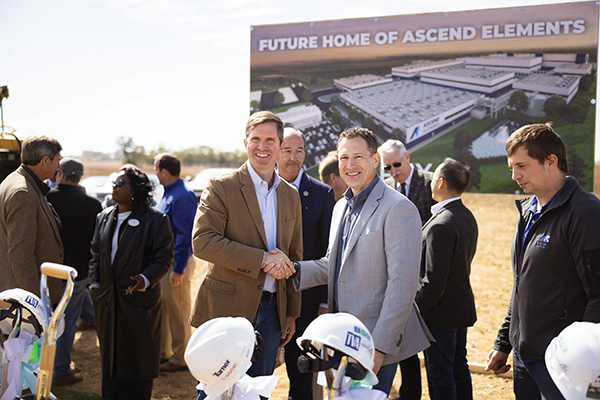 In March 2023, Governor Beshear announced the "Supply Kentucky" initiative, a renewed effort to boost job growth, reduce operational costs and provide more security for the supply chains of Kentucky manufacturers. At the center of this initiative is the rollout of CONNEX Kentucky, a new online platform established through a partnership between the Cabinet for Economic Development and KAM that provides a searchable supply chain database for manufacturers throughout the state.
CONNEX Kentucky is part of the CONNEX Marketplace, a nationwide platform developed by i5 Services to connect the U.S. manufacturing supply chain. Manufacturers and suppliers are now using it across the country to connect with one another and find new business opportunities based on deep data such as equipment, certifications, SBA designations, processes, capabilities and other criteria.
Registration to CONNEX Kentucky is free to all Kentucky manufacturers within any industry and allows PRIMES and OEMs to view all U.S. supplier data in one location.
Learn more about CONNEX Kentucky at kam.us.com/connexkentucky.
Team Kentucky helps businesses of all sizes select a location, grow and succeed. Offering low business costs, a central U.S. location and expertise in a range of industries, Kentucky can support any company's needs. Companies looking to locate or expand in Kentucky can call 800-626-2930, email econdev@ky.gov or visit CED.ky.gov. T&ID
About the Author