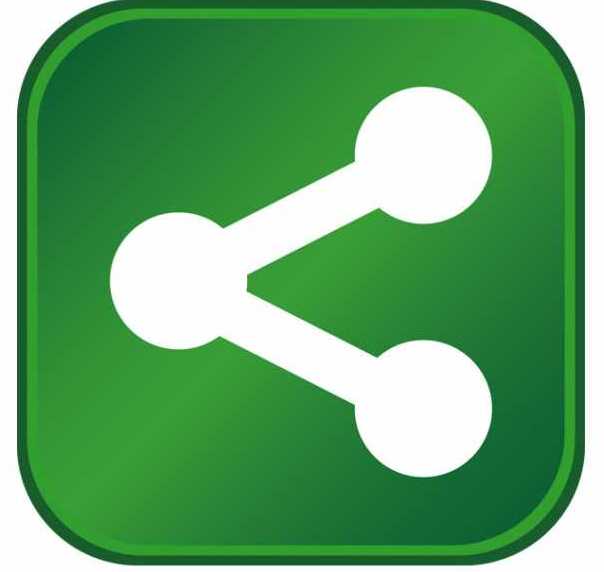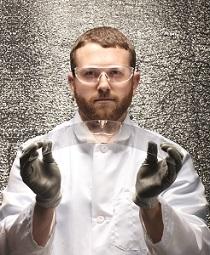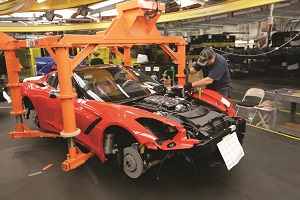 When Toyota Motor Corp. President Akio Toyoda in March unveiled broad organizational changes, he declared he was taking direct control of the new stand-alone Lexis unit. One of his initial moves for the company's luxury brand was to select Kentucky as the location for the first-ever U.S. production line for the Lexus.
The project means much more than 750 new manufacturing jobs at Toyota's sprawling plant in Georgetown, Kentucky, which will bring the total number of Kentuckians employed there to more than 7,000. It also signals that Toyota, along with the rest of the world, recognizes that Kentucky has the experienced, reliable workforce and supplier resources needed to make precision, quality products using the latest advanced manufacturing tools and processes.
"It is fitting that we chose Kentucky because it was Toyota's first stand-alone plant in America. So in a way, for manufacturing, Kentucky is Toyota's home," said Toyoda, who noted that Kentucky is also home to some of the most-experienced Toyota personnel in the world.
A similar manufacturing decision was recently made by General Motors (GM) when the company announced it was retooling its plant in Bowling Green, Kentucky, to produce the next generation Corvette. GM later revealed that the 2014 Corvette would carry the iconic Stingray designation, thanks to the high level of technology, design and performance brought together in expert fashion by Kentucky's experienced workers. The company also later moved its popular Performance Build Center to Bowling Green to enable the Corvette's precision engines to be built alongside the rest of the sports car.
Ford has also confirmed its commitment to Kentucky, investing $1.2 billion to upgrade its Louisville Assembly Plant into its most flexible high-volume plant, where it builds the Escape, and to modernize its Kentucky Truck Plant with tooling for the next generation of F-Series Super Duty trucks, Expeditions and Lincoln Navigators.
General Electric (GE) is another of the many global companies taking notice of the economic and quality advantages Kentucky offers when it comes to manufacturing. With the global smart appliance market estimated to grow at nearly 12 percent annually, GE was looking to expand production of its high-efficiency washers and dryers while holding down costs. After investigating locations both inside and outside the U.S., the company announced it was investing in two additional assembly lines, bringing the multi-year investment in its Louisville Appliance Park to more than $800 million, which has resulted in 3,000 new jobs.
The majority of today's advanced manufacturing jobs require high-tech skills, a strong knowledge of computers and math, critical thinking and the ability to be creative. In many cases, employers are looking for assistance in providing occupational training to help workers develop these skills. This is another area where Kentucky shines.
In 2012, Kentucky's workforce training partner organizations together approved more than $15 million to facilitate the training of nearly 85,000 Kentuckians. Examples of the courses and training provided include lean manufacturing, quality control, technical skills, CNC machine tool operation, critical thinking, customer service, and leadership and supervisory skills.
These efforts help contribute to a highly trained workforce capable of producing high-tech products, including the materials and components that go into many end-user devices. An example is the more durable glass used in today's mobile electronic devices, such as smartphones. Corning's Gorilla Glass, according to the company, can be found in over 1.5 billion mobile electronic devices worldwide.
Corning produces a large amount of its Gorilla Glass in Harrodsburg, Kentucky. Despite the fact that much of the world's glass is now made overseas, in 2010 Corning invested $180 million in its Harrodsburg facility, which has remained viable and relevant thanks to the innovative contributions of the Kentuckians who work there. The plant has long been the place where the company's highly skilled equipment operators work closely with Corning's scientists and engineers to test ideas for new products and put them into practice.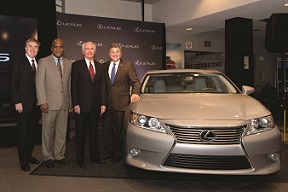 "Kentucky was happy to support Corning in its decision to expand its plant," said Kentucky Cabinet for Economic Development Secretary Larry Hayes. "When Corning was looking to add another 80 jobs in Harrodsburg, they knew they could find the skilled workers they needed." Hayes said that the state approved more than $150,000 in grant-in-aid funding in 2010 to help Corning provide specialized training to its new hires.
Mazak Corp., which makes machining centers, turning centers and multitasking machines that other manufacturers use to fashion precision metal components, is another Kentucky company that received training assistance. The company was awarded $25,000 in grant-in-aid funds to help provide apprenticeship training for its run-off machining operators. Mazak employs about 500 people at its Northern Kentucky campus and is adding another 100,000 square feet in 2013 – bringing its footprint to 800,000 square feet.
Not only is Kentucky at the forefront of manufacturing established products, the state is also developing some of the most recent advancements in fabrication technologies to build products at the extreme "micro" and "nano" scales. Hummingbird Nano, in Lexington, Kentucky, develops many processes and parameters necessary to create the ultra-precision tooling required in the microfabrication field. The company helps its clients in the medical, energy, telecommunications, aerospace and defense sectors transition their micro- and nano-fabrication from prototype to production to assembly with advanced enabling technologies.
Hummingbird Nano offers high-speed, large-volume production of products with nanometer scale precision. Its employees are not only experts in their respective technology fields, but are also trained extensively in the area of intellectual property and trade secret law, knowledge that is of increasing importance in advanced manufacturing where personnel are working at the leading edge of technology.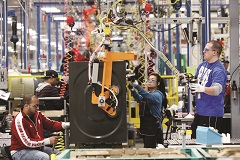 "Today's advanced manufacturing employees need more and more applied knowledge – including soft skills that enable them to be innovative and work in teams," said Ken Carroll, president of the Foundation for Kentucky Industry, an affiliate organization of the Kentucky Association of Manufacturers.
To better meet the needs of advanced manufacturing employers, under the direction of Governor Steve Beshear, the state has aligned its economic and educational resources, including recently revamped incentives and a coordinated approach to career and technical education. Added to this in January was Education Week ranking Kentucky tenth in the nation for the state's efforts to improve its public education system. The overall result, said Beshear, is that Kentucky's skilled and educated workforce now stands on par with that of any state in the nation or any nation in the world.
"Recent locations of new facilities in Kentucky by companies from Germany, India, China and other countries across the world are testimony to our global reputation for quality workers making quality products," said Beshear. "I have found that Kentuckians are not only proud of their work, they are proud of their work ethic – and they want the world to know it."
About the Author