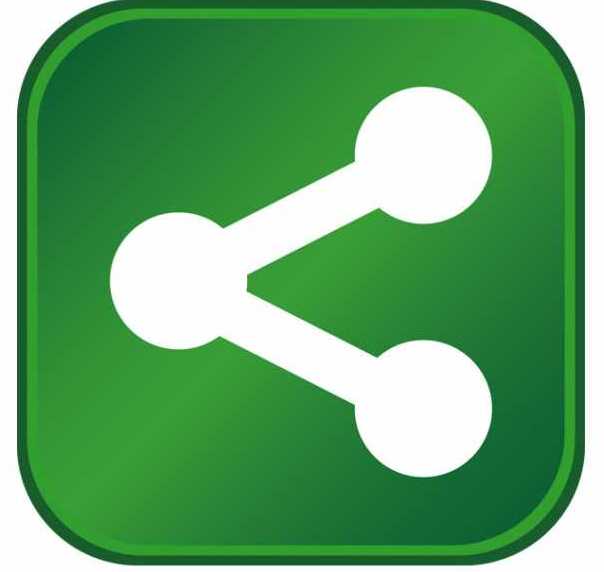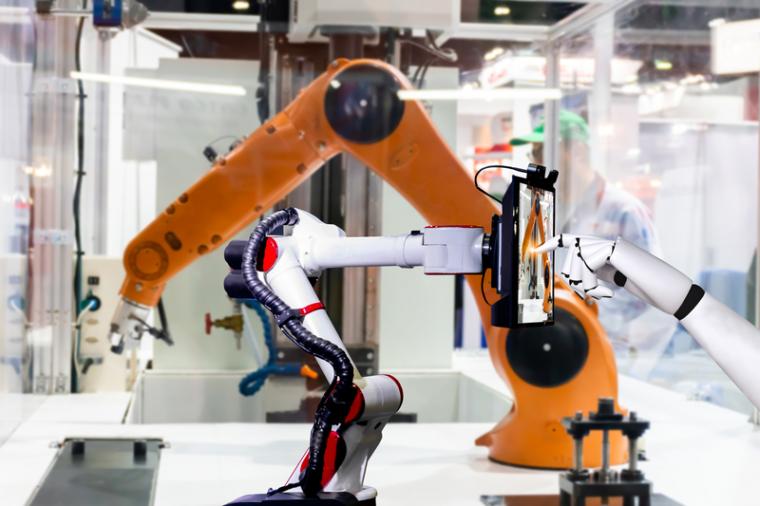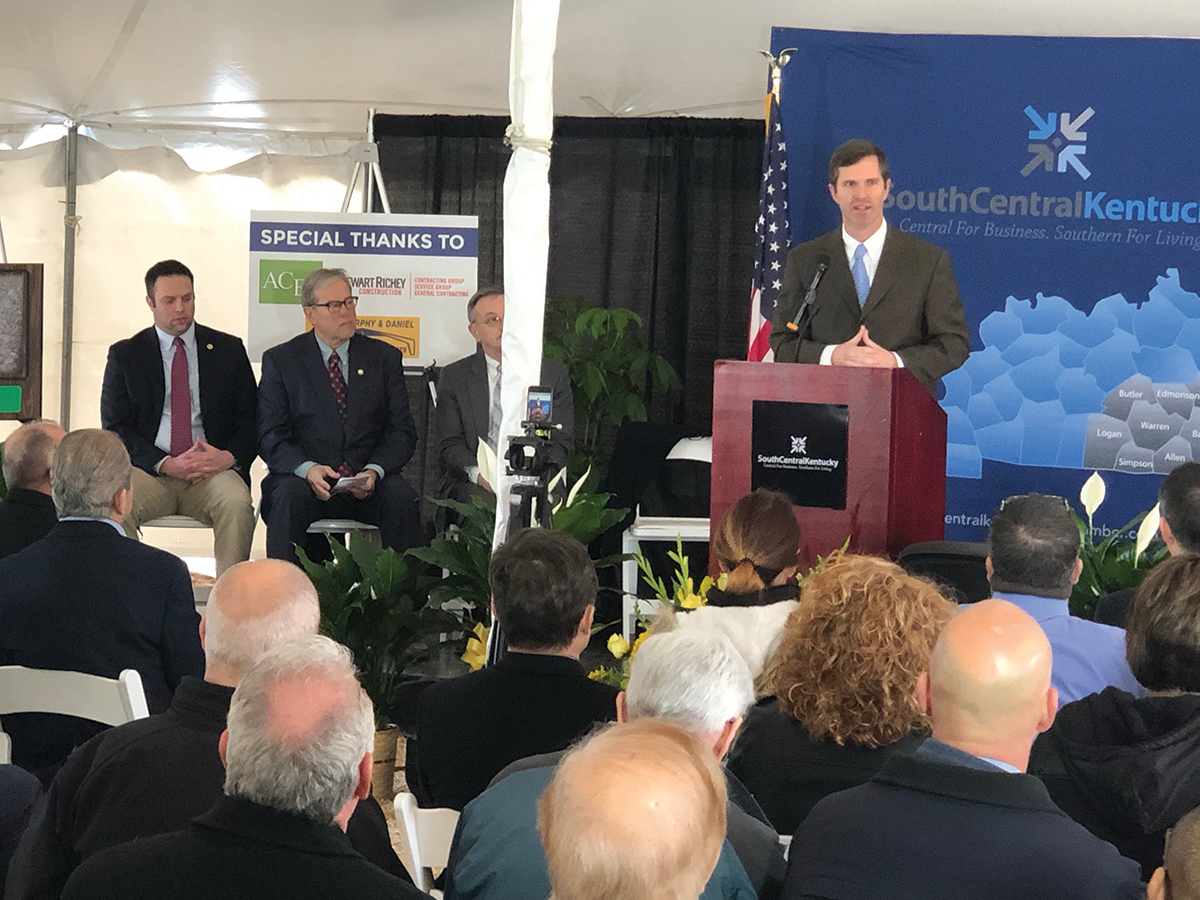 Low business costs, robust supplier networks,   a highly skilled workforce and world-class logistics capabilities helped establish Kentucky as a national leader in manufacturing. Now, the state's production prowess will play a key role in rebuilding the Bluegrass State's economy even stronger and more sustainable than before.
Even amid the global COVID-19 pandemic and all the hardship it continues to inflict, recent developments within the state's powerful manufacturing scene point to a brighter economic future. For example, one of the world's largest packaging companies is carrying forward with building a $147 million, state-of-the-art advanced manufacturing facility in Bowling Green, Kentucky.
Prior to the pandemic, Kentucky worked with beverage can manufacturer CROWN Cork & Seal USA, a subsidiary of Crown Holdings Inc., to break ground on the plant in record time. After company and state representatives first made contact in mid-December, Governor Andy Beshear joined CROWN and Bowling Green officials in announcing the project publicly just two months later.  Governor Beshear celebrated the 126 high-quality job opportunities the project will create for Kentuckians, while also laying out a few reasons why the state will help the company thrive.
"In choosing to build in Kentucky, CROWN Holdings gains access to a variety of assets that will make this advanced manufacturing facility a success for decades to come," Governor Beshear said. "With its first plant in Kentucky, CROWN will have a skilled and ready workforce, a plentiful supply of beverage can stock, a location with quick access to key markets and a world-class logistics and distribution industry. Further, Kentucky's higher education and workforce development resources will ensure CROWN can build a pipeline of well-trained employees."
Despite the onset of COVID-19's disruption that came shortly after the announcement, construction on the new facility began in May, reaffirming Crown's commitment to growing in Kentucky. As the first major project to materialize under the Beshear administration, the new 327,000-square-foot plant will produce 1.3 billion cans per year at a rate of 2,800 cans per minute.
In March 2021, when the factory is expected to open, it will join roughly 4,500 other manufacturing facilities in the state, which employ about 260,000 people. They also comprise about 13 percent of Kentucky's workforce, well above the 8.5 percent national average for percentage of manufacturing employment, according to the National Association of Manufacturers.
Several Components Power Manufacturing in Kentucky
The state's unique combination of advantages allows manufacturers to achieve optimal levels of success.
Kentucky features some of the lowest industrial electricity rates in the nation, one of many factors helping companies maintain a healthy bottom line in the state. The state ranked first nationally for cost of doing business in CNBC's 2019 list of America's Top States for Business, which considers each state's tax climate, available incentives for businesses, utility costs, the cost of wages and rental costs for office and industrial space. 
Additionally, Kentucky's manufacturers benefit from easy access to input materials, including the state's abundance of aluminum and steel production and downstream processing. The state's array of primary metals producers helps to power a dominant automotive industry in Kentucky, which rolls out more passenger vehicles per capita than any other state and ranks third overall in the category.
Complementing these strengths is Kentucky's ideal central geographic location, propelling the state to become a logistics leader. The state's borders lie within a day's drive, or a two-hour flight, of more than two-thirds of the U.S. population and buying power. It's also the only U.S. state with three major air cargo hubs (operated by UPS, DHL and the most recent addition, Amazon). These hubs give businesses in the state top-notch access to markets, enabling them to ship products virtually anywhere in the world overnight.
Kentucky Is Well-Positioned to Build a Stronger Economy
Despite the economic hardship imposed by COVID-19, manufacturers' commitment to investing and creating jobs in Kentucky has remained strong. Since Governor Beshear took office in December 2019, manufacturers have announced roughly $1.2 billion of planned investment expected to create nearly 4,000 full-time, Kentucky-resident jobs in the coming years. 
The types of manufacturers creating these opportunities run the gamut, though one interesting subgroup made a wave of announcements in 2020.
Producers of dump truck bodies and other waste handling equipment are undertaking several important projects in Kentucky. They include Truck Equipment & Body Co. of Kentucky Inc., which in June 2020 announced a $2 million investment to establish a 43-job custom dump truck body and truck equipment manufacturing operation in the Eastern Kentucky city of Stanton. TEBCO's expansion will not only allow it to better support its rapidly growing customer base, but also provides a great boon for the region in which the company has operated for nearly 30 years.
A few counties East, dump truck bed manufacturer Logan Corp. in February announced a $1.2 million expansion of its Magoffin County plant, setting the stage for improved workflow, greater employee retention and increased production volume. The former coal mining equipment producer pivoted to dump truck body manufacturing in 2015 in response to the coal industry's decline, an innovative move that resulted in strong growth and dozens of new jobs opportunities for Eastern Kentuckians.
State Leaders Take a Forward-looking Approach to Growing Kentucky's Economy 
As Kentucky works to build back stronger than ever in a post-COVID-19 world, manufacturing will remain a cornerstone of the state's economy, and leaders understand the importance of laying the groundwork for progress.
Several initiatives are in place to create pipelines of trained, skilled individuals to fill Kentucky's advanced manufacturing jobs of the future. Among them is the Kentucky Federation for Advanced Manufacturing Education (KY FAME), a partnership with regional manufacturers to provide apprenticeship-style training for students while preparing them for well-paying careers with the state's producers. 
Additionally, Kentucky has over 330 available industrial sites, 16 of which are certified Build-Ready while over 200 are shovel-ready. In addition, the state has 362 buildings available: 252 industrial buildings, 120 office buildings, and 32 retail spaces. To promote Kentucky's available sites and buildings and attract new development, the state recently revamped its site selection platform, SelectKentucky.com, which now allows visitors to compare and assess properties, workforce information and communities, plus much more.
A major focus of the state's leaders involves improving industrial sites throughout the state, as evidenced by the state's $1.15 million commitment to fund the construction of access roads at business parks in three communities. Among them is Bowling Green's Kentucky Transpark, which will house CROWN Cork & Seal's new manufacturing plant. The funding will go toward extending a roadway to serve the new factory, while also allowing for an additional 296 rail-served acres for development within the Transpark, Governor Beshear announced in late August.
"Even as we battle and sacrifice to save lives and control the spread of COVID-19, we still are working to grow our Kentucky economy," he said. "The work of growing our economy includes creating a favorable environment for manufacturing. That, in turn, requires more than just acreage. It requires investment in vital infrastructure, which includes access roads. We want our communities to be able to capitalize on development opportunities, but opportunity has to be met by preparation." 
For manufacturers considering an expansion, Kentucky possesses a unique blend of traits to help them thrive. Learn more about how the Bluegrass State helps businesses grow – contact the Kentucky Cabinet for Economic Development by calling 800-626-2930, emailing econdev@ky.gov or visiting CED.ky.gov. T&ID
About the Author