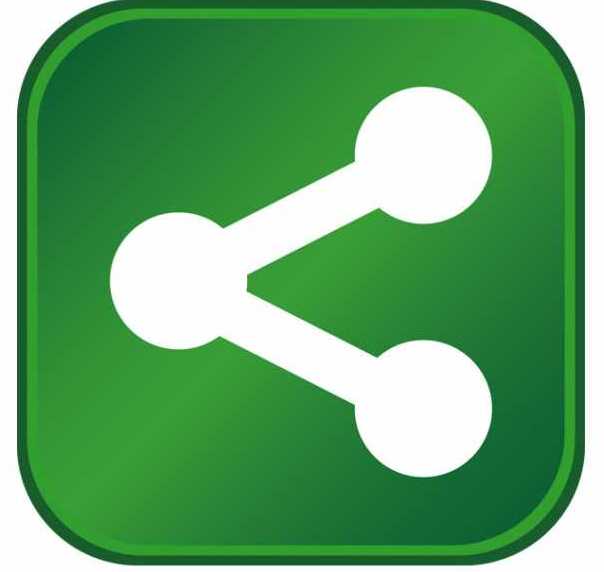 Kentucky Gov. Andy Beshear announced Bowling Green-based Fruit of the Loom plans to expand its existing distribution center in Warren County and create 50 full-time job opportunities.
"Fruit of the Loom has long been an important employer in our state, and I am glad to see the company grow its footprint in Bowling Green with 50 full-time jobs for residents in South Central Kentucky," Gov. Beshear said. "Our state's distribution and logistics sector continues to grow, thanks in large part to Kentucky's ideal geographic location and talented workforce. These new job opportunities will greatly benefit Kentucky families, and I thank Fruit of the Loom for its continued commitment to our commonwealth."
Fruit of the Loom will expand its 540,000-square-foot Bowling Green distribution center by approximately 203,000 square feet to help the company meet growing customer demand. Work on the expansion is expected to get underway in August and be completed in approximately one year.
In addition to the distribution facility, Fruit of the Loom's corporate headquarters is located in Bowling Green, as is a local retail outlet store for its brands. The company – whose history in Bowling Green dates back to 1940 – now employs approximately 930 people in the city.
"This new investment at our local facility will allow us to continue to support our customer needs and product demands for our iconic brands that consumers know and love," said Melissa Burgess Taylor, chair and CEO of Fruit of the Loom. "With our increased distribution capacity, we are well-positioned for sustainable, long-term growth."
Fruit of the Loom traces its roots back to 1851 and has grown to become an international designer and manufacturer of family apparel, intimates, athletic apparel and sporting equipment. Its portfolio of brands includes recognizable names such as Russell Athletic, Spalding, Vanity Fair and Fruit of the Loom. Currently, the company employs approximately 30,000 people at operations in 15 countries.
Kentucky's logistics and distribution sector employs nearly 80,000 people at 590 facilities across the state. Due to online ordering throughout the pandemic, warehouses and shippers saw surging demand and expansion opportunities. In the past 12 months, distribution and logistics companies committed to creating nearly 2,000 full-time, Kentucky-resident jobs over the coming years, bringing nearly $285 million in private-sector investment to the commonwealth.
Kentucky's ideal geographic location continues to help attract distribution and logistics facilities. Logistics providers benefit from premier market access in the state, which lies within a day's drive – about 600 miles – of two-thirds of the U.S. population and income.
Fruit of the Loom's expanded distribution center continues recent economic momentum in the commonwealth.
Earlier this month, thanks to strong fiscal management by the Beshear administration, the state budget office reported the commonwealth ended the 2021 fiscal year with a general fund surplus of over $1.1 billion – the highest ever in the commonwealth – and a 10.9% increase in general fund receipts to $12.8 billion.
With today's announcements, Kentucky's year-to-date private-sector new-location and expansion figures include $2.6 billion in total planned investment and the creation of 5,500-plus full-time jobs across the coming years. Through May, Kentucky's average incentivized hourly wage is $23.15 before benefits, a 4.7% increase over the previous year.
In May, Moody's Analytics published a positive economic outlook for Kentucky, noting mass vaccination as the driving force behind a sustained recovery in consumer services. The state's recovery, Moody's said, benefited from earlier reopening efforts and increased demand for manufactured goods over services. The report also found Kentucky's manufacturing industry outperformed the nation's since the national downturn last year.
Fitch Ratings in May improved the state's financial outlook to stable, reflecting the commonwealth's solid economic recovery. The state's April sales tax receipts set an all-time monthly record at $486.5 million, as did vehicle usage tax receipts at over $64 million.
In March, Site Selection magazine's annual Governor's Cup rankings for 2020 positioned Kentucky atop the South Central region, and third nationally, for qualifying projects per capita. The commonwealth also placed seventh overall in total projects, the highest of any state with a population under 5 million. Site Selection also recently placed Kentucky in a tie for fifth in its 2021 Prosperity Cup rankings, positioning the state among the national leaders for business climate.
Warren County Judge/Executive Mike Buchanon said Fruit of the Loom is an important part of the local community.
"I cannot overstate the importance of Fruit of the Loom and their contribution to this region," Judge/Executive Buchanon said. "I look forward to the new job opportunities brought from this investment in Bowling Green."
Bowling Green Mayor Todd Alcott noted the company's long history in the region.
"The continued investment and jobs created by Fruit of the Loom highlights their longstanding commitment to our city and her citizens," Mayor Alcott said. "Thanks to prospering companies like Fruit of the Loom, Bowling Green continues to be the fastest growing city in Kentucky. We greatly appreciate Fruit of the Loom's commitment to our community."
Ron Bunch, president and CEO of the Bowling Green Area Chamber of Commerce, said this project will have a long-term positive impact for the city.
"Fruit of the Loom provides a valuable service as a consumer goods company, which is a key diversification of business across the South Central Kentucky region and beyond," Bunch said. "Their expansion will have an economic impact of over $86 million in Warren County over the next 10 years. We commend Fruit of the Loom for their commitment and what it means to our community and look forward to many more years of success."
To encourage investment and job growth in the community, the Kentucky Economic Development Finance Authority (KEDFA) today preliminarily approved a 10-year incentive agreement with Fruit of the Loom under the Kentucky Business Investment program. The performance-based agreement can provide up to $500,000 in tax incentives based on the company's investment and annual targets of:
Creation and maintenance of 50 Kentucky-resident, full-time jobs across 10 years; and
Paying an average hourly wage of $24 including benefits across those jobs.
Additionally, KEDFA approved the company for up to $250,000 in tax incentives through the Kentucky Enterprise Initiative Act (KEIA). KEIA allows approved companies to recoup Kentucky sales and use tax on construction costs, building fixtures, equipment used in research and development and electronic processing.
By meeting its annual targets over the agreement term, the company can be eligible to keep a portion of the new tax revenue it generates. The company may claim eligible incentives against its income tax liability and/or wage assessments.
In addition, Fruit of the Loom can receive resources from the Kentucky Skills Network. Through the Kentucky Skills Network, companies can receive no-cost recruitment and job placement services, reduced-cost customized training and job training incentives.