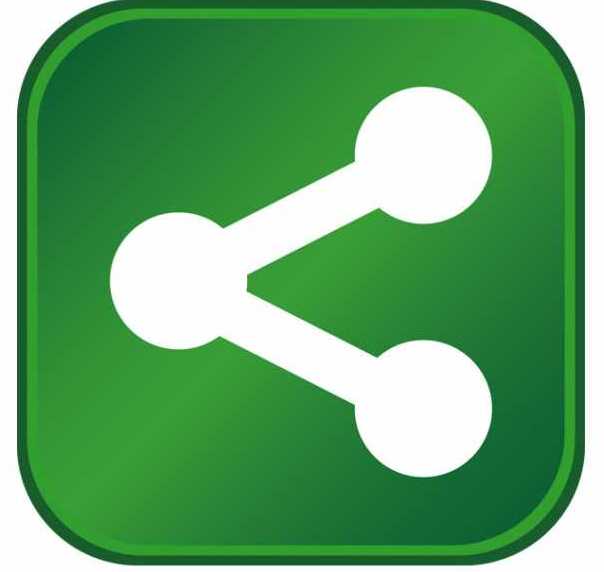 Phased investment totaling at least $180 million and 250 projected new jobs
Image by Gage Skidmore via Flickr
Following a weekend trip to New Delhi, India to finalize negotiations with UFLEX Ltd., Gov. Steve Beshear joined company officials and community leaders in Elizabethtown to announce the flexible packaging company will locate its first U.S. manufacturing plant in Hardin County. The new location project will occur in phases, initially creating 125 new jobs and a $90 million investment, ultimately doubling in scope for a total investment of at least $180 million and 250 jobs.
UFLEX's location stems from Governor Beshear's first economic development trip to India last fall. UFLEX garnered interest in the Commonwealth after learning about the Governor's efforts to increase foreign direct investment opportunities for Indian companies in Kentucky. The company made its first site visit to Kentucky in January. At least six states were considered by the company.
"Today's announcement that UFLEX will locate its first U.S. operation in the Commonwealth demonstrates the value of our steadfast efforts to promote economic development opportunities on a global scale," said Gov. Beshear. "India is one of the largest and fastest-growing economies in the world and represents unlimited potential for cultivating job and investment growth. I am thrilled Kentucky is the location of choice for this $180 million investment, one that will create at least 250 jobs."
UFLEX has indicated that the first phase of the project will be operational by the end of 2012. The second phase would begin shortly thereafter.
"It is our corporate mission to become one of the most admired companies in the global flexible packaging business. Toward this objective, our Group philosophy has always been to progress through internal growth and better customer service by setting up new manufacturing plants as close as possible to our major markets using state-of-the-art technology and investing in global scales of production," said Ashok Chaturvedi, chairman of UFLEX. "We are very upbeat about our U.S. manufacturing venture and look forward to a life-long and rewarding relationship with the Commonwealth of Kentucky, whom we decided to partner with after a detailed evaluation of several potential sites in the USA, as they eminently fulfilled all our criteria. The USA is the world's largest and most technologically advanced packaging market and our first manufacturing plant here will be a high point of our leadership ambitions in this business."
"Being active with large production facilities at strategically located sites around the world has always been our long-term corporate imperative and what better location could we look for than being in the heart of the world's largest and most advanced packaging market," added Pradeep Tyle, CEO of Flex Films. "This will reinforce our leadership position as being the world's largest supplier of polyester films for packaging applications, our service orientation and commitment to our valued customers, who can now look forward to having a vital business partner located next door."
Established in 1983, the multi-faceted organization is a leading manufacturer of polyester chips, specialty films, coated and metallized film, laminates, pouches, holographic films, gravure cylinders, flexographic plates, inks and adhesives to all types of packaging and printing/converting machines, offering total flexible packaging solutions. UFLEX currently operates state-of-the-art manufacturing facilities in India, Dubai, Mexico and Egypt and is setting up another operation in Poland. It has also established offices all over the world and has a market presence in 110 countries.
To make this investment possible, the Kentucky Economic Development Finance Authority preliminarily approved UFLEX Ltd. at a special board meeting today for tax incentives up to $20 million through the Kentucky Business Investment program. The performance-based incentive allows the company to keep a portion of its investment over a10-year period through corporate income tax credits and wage assessments by meeting job and investment targets.
"The announcement of UFLEX locating in the TJ Patterson Industrial park will be a wonderful and welcome addition to our local economy and our area workforce," said Sen. Dennis Parrett, of Elizabethtown. "I commend the efforts of the Elizabethtown/Hardin County Industrial Foundation to help secure the commitment of such a quality company to Hardin County."
"I am excited that the citizens of Elizabethtown/Hardin County will have the opportunity for new employment with the announcement today of UFLEX locating in our community," said Rep. Jimmie Lee, of Elizabethtown. "I am also sure that company officials will realize that they made the right decision to locate here when they recognize the dedication and work ethics of our citizens."
"This is an excellent opportunity to create yet another long-term relationship with an international corporation right here in Hardin County," said Hardin County Judge Executive Harry L. Berry. "The hundreds of jobs and $180-plus million in construction this project brings is a big boost to continuing our strong economic growth within this region. We are excited UFLEX chose our community to be their first manufacturing venture in the United States. We look forward to decades of continued partnership and growth!"
"I'm very excited and honored to have UFLEX locate their first U.S. plant here in Elizabethtown," said Elizabethtown Mayor Tim Walker. "I also feel UFLEX will add diversity to our industrial community and much-needed new jobs to our economy. We believe this important investment reflects the support that the local community exhibits for industrial development."
For more information on UFLEX, visit http://uflexltd.com.
Information on Kentucky's economic development efforts and programs is available at www.ThinkKentucky.com.
A detailed community profile for Elizabethtown(Hardin County) can be viewed at http://thinkkentucky.com/EDIS/cmnty/index.aspx?cw=003.