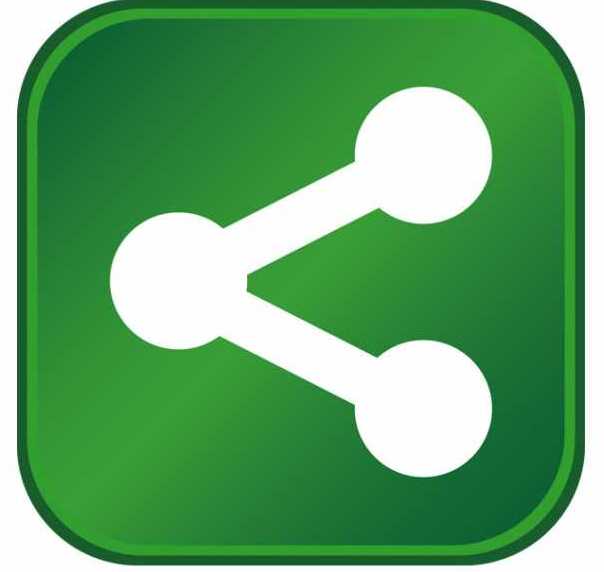 One start-up company, two expansions create new jobs and more than $4 million in investment
Image via Wikipedia
Governor Steve Beshear recently visited Henderson to announce three economic development projects that will create as many as 47 new jobs and a combined investment of more than $4 million.
Joined by company and community leaders at the Henderson City-County Airport, Gov. Beshear revealed that American Innovative Metal Solutions will establish a new manufacturing facility, while Henderson-based Sunspring America and Industrial Service and Electronics (ISE) will each expand their existing operations.
"The creation of a brand new company and the expansion of two local firms demonstrate that economic development is alive and well here in Henderson County," said Gov. Beshear. "American Innovative Metal Solutions, one of Kentucky's newest ventures, should take heart that both Sunspring America and Industrial Service and Electronics have had long-term success in this area thanks to the tremendous support of state and local officials and the dedication and work ethic of the people who live in and around Henderson."
American Innovative Metal Solutions LLC was started by local resident, Jamie Heistand, who developed the idea for a new product while working as a tow-truck operator. Heistand's company will build and market an accessory that can be carried by any tow-truck or flat-bed truck to enable recovering wrecked vehicles from difficult positions and angles, such as in ditches or over guardrails. The product allows the vehicle to be removed without requiring the towing company to dispatch a heavy-duty wrecker that costs more to operate. The company is moving into a 20,000 square-foot facility and hopes to expand its product line in the future with other metal products. The start-up operation represents a $475,000 investment and 12 new jobs.
"One of my goals from the beginning was to develop a product that met a need in the towing industry, allowing us to produce the product and create jobs right here in Henderson, Kentucky," said Heistand. "I am so appreciative of all of the assistance and support we have received from local, regional and state officials as we have put this new venture together."
Sunspring America Inc., a subsidiary of Sunspring Metal Corporation based in Taichung, Taiwan, specializes in custom zinc die-casting, polishing, buffing, electroplating, vapor deposition and powder coating for major manufacturers of kitchen and bath plumbing products around the world. The company currently employs 36 people in Henderson and will add 15 new jobs and invest $1.2 million as a result of the expansion.
"Sunspring is pleased to announce the expansion of its operations as a result of incentives granted by the city of Henderson and Henderson County in cooperation with the Commonwealth of Kentucky," said Sunspring Senior Vice President of North America Operations Ken Slusher.
Industrial Service and Electronics Inc., which has been in operation in Henderson since 1994, provides manufacturing equipment used in the mining industry. The company has outgrown its existing facility and is planning to purchase 20 acres in Henderson County on which to build an 80,000 square-foot headquarters, production, warehouse and repair facility. The new location represents an investment of more than $2.4 million and will add 20 new jobs to its existing employment base of five.
"Industrial Service and Electronics, a locally owned company, has been manufacturing its own patented line of water booster pumps and electrical control panels in Henderson County for 17 years," said Stephen French, owner of ISE. "ISE is operating at full capacity at its current location; however, with this expansion, we will now be able to better serve a growing national and international customer base."
The Kentucky Economic Development Finance Authority preliminarily approved American Innovative Metal Solutions, Sunspring America and ISE for tax incentives through the Kentucky Business Investment program up to $180,000, $375,000 and $450,000, respectively. The performance-based incentive allows companies to keep a portion of its investment over the term of the agreement through corporate income tax credits and wage assessments by meeting job and investment targets.
"I am thrilled to be a part of such an exciting announcement," said Sen. Dorsey Ridley, of Henderson. "Our region will reap the rewards of economic growth and additional job opportunities at these companies. On behalf of our community, I appreciate Gov. Beshear taking the lead to support our industry, their employees and families."
"Gov. Beshear and the General Assembly have been working together to improve our economy, and announcements like these are further proof that we are making headway," said Rep. David Watkins, of Henderson. "Anything we can do to increase jobs while strengthening our community is always great news, and I want to thank the companies for moving forward with their plans."
"As part of our continued strategy to further expand businesses in the Northwest Kentucky region, our economic development efforts are focused on retaining and growing good jobs, which is what these three companies are doing," said Henderson Mayor Steve Austin.
"The mere fact that AIMS, ISE and Sunspring will produce more jobs in the area is an excellent boost to our region," said Hugh McCormick, Henderson County Judge-Executive. "Expanding businesses also play a crucial role in the business community. We must not overlook the worth of having these three companies in our region and the impact they have on the economy."
Henderson Airport
While at the airport, Gov. Beshear joined airport officials to break ground on the construction of two new hangars.
Don Davis Aviation will build a 100-foot by 100-foot hangar to store aircraft and Innovative Workflow Technologies will build a 70-foot by 70-foot corporate hangar for their aircraft.
"This expansion has been years in the making, and it will increase capacity and daily operations of the airport. The funding for the project is a true partnership, involving federal, state and local money, as well as private money," Gov. Beshear said. "I want to congratulate Chairman Scott Miller and other board members, as well as airport manager Allen Bennett for their vision, success and commitment to helping this region expand."
The Governor said his administration is proud to contribute $62,000 in coal severance funds to help solve "funding challenges that evolved late in the process."
"This is a great investment in the economy of the Henderson County region," he said.
Information on Kentucky's economic development efforts and programs is available at www.ThinkKentucky.com. Fans of the Cabinet for Economic Development can also join the discussion on Facebook atwww.Facebook.com/ThinkKentucky or follow on Twitter at www.Twitter.com/ThinkKentucky.
A detailed community profile for Henderson (Henderson County) can be viewed at http://thinkkentucky.com/EDIS/cmnty/index.aspx?cw=031