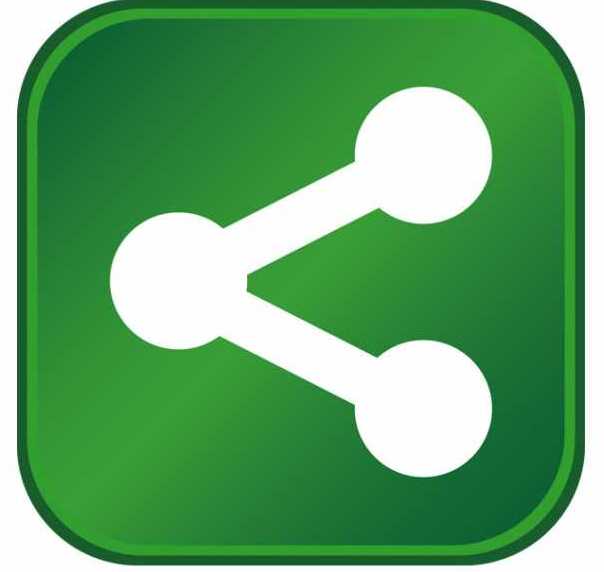 Kentucky Gov. Matt Bevin announced Henkel, a manufacturer of laundry and home care, beauty care and adhesive products, will partner with its packaging supplier ALPLA Inc. on a $130 million-plus investment to enhance laundry detergent production in Bowling Green, a project expected to create up to 60 full-time jobs.
"Henkel and ALPLA have each been fantastic corporate citizens in Warren County, and their collaborative relationship with this project will create additional investment and job opportunities in the region," Gov. Bevin said. "The ability to attract and grow companies with significant supply chains is a key factor in Kentucky's robust economic growth and will continue to be a focal point for us going forward. We are grateful to both Henkel and ALPLA for their strong, ongoing commitment to the commonwealth."
The dual investment will create a 170,000-square-foot packaging operation on Henkel's Bowling Green campus and cover the cost of equipment to support a new bottle production line. New technology also is expected to increase efficiency, create capacity for future growth and save on energy costs at Henkel's facility. ALPLA will manage hiring, specialized training and employee management at the new production line. The new packaging operation is expected to be operational by mid-2020.
The announcement represents continued growth for both companies in Warren County. 
In July 2018, ALPLA shared plans for a nearly $7 million, 100,000-square-foot expansion and the creation of 24 jobs to add warehousing space in Bowling Green. Henkel officials said the company invested more than $100 million over the past three years in its Bowling Green operation, in addition to today's announcement.
"The United States is one of Henkel's biggest and most important markets, and the company has continuously strengthened its position here through nearly $5 billion in investments over the past four years," said Stephan Fuesti-Molnar, president, Henkel Consumer Goods North America. "This new investment at our flagship laundry detergent production facility will help us build on our strong market position in the US laundry market. With 70 percent of US households buying laundry and home care products made by Henkel, we are well positioned for sustainable long-term growth in the region."
ALPLA's chief financial officer Philipp Lehner said the project continues and deepens a long-term corporate relationship.
"ALPLA is a family owned business and has been manufacturing bottles for more than 60 years," Lehner said. "We are pleased to build on our presence in the Bowling Green area and expand our 34-year global partnership with Henkel."
Henkel operates three business sectors globally: adhesive technologies, beauty care and laundry and home care. Founded in 1876 and headquartered in Düsseldorf, Germany, Henkel employs approximately 53,000 people worldwide. The company operates facilities in 23 US states, and its Bowling Green operation is Henkel's largest laundry plant nationally at more than 2 million square feet. The company's consumer and industrial brands include Schwarzkopf® hair care, Dial® soaps, Right Guard® antiperspirants, Persil®, Purex® and all® laundry detergents, Snuggle® fabric softeners, as well as Loctite®, Technomelt® and Bonderite® adhesives.
ALPLA, headquartered in Hard, Austria, employs around 20,800 people across operations in 46 countries. ALPLA produces bottles from both low and high-density polyethylene, PET and other plastics. Products include water and drinks bottles, preform sports bottles, hinged lids, measuring caps, child safety caps and sports caps among other custom designs.
Brothers Helmuth and Alwin Lehner founded the company in 1955 as Alpenplastik Lehner Alwin GmbH and set up production in their parents' laundry room using an injection-moulding machine. Within a few years, Alwin designed and built the company's first in-house machine, leading to a series of machines and continuous technological development that continues today. Currently, ALPLA employs 124 people in Bowling Green in addition to 52 Kentuckians at a manufacturing facility in Florence.
Sen. Mike Wilson, of Bowling Green, noted the region's workforce as a major driver of economic growth.
"I am appreciative of ALPLA and Henkel for utilizing the value of our local workforce with this new collaboration," Sen. Wilson said. "Bowling Green has proven to be a manufacturing industry leader and I look forward to continued expansion, growth and job creation here in our district."
Rep. Steve Sheldon, of Bowling Green, said economic growth in the area is just getting started. 
"This is fabulous news for our community. Henkel and ALPLA are not just adding jobs, they are creating opportunities through this joint investment," Rep. Sheldon said. "This is just the latest chapter in our economic development story and I can't wait to see what the future has in store for our region and our commonwealth."
Bowling Green Mayor Bruce Wilkerson said he is pleased to see local businesses continue to grow. 
"We are thrilled about this partnered investment between Henkel and ALPLA," Mayor Wilkerson said. "It's always a good day when we celebrate the continued growth of companies in our community." 
Warren County Judge-Executive Mike Buchanon said the expansion is a reflection on the community's pro-business approach. 
"Seeing local businesses continue to grow and become more efficient across the South Central Kentucky region is very exciting," Judge-Executive Buchanon said. "Warren County is a great place to do business and this investment between ALPLA and Henkel is another great example of our strong business community."
Ron Bunch, president and CEO of the Bowling Green Area Chamber of Commerce, said Henkel's expansive supplier network helps drive the region's economic success. "
Henkel has been a major economic development engine in our community," Bunch said. "Beyond their direct employment contribution and community service efforts, the investment partnership with ALPLA is a prime example of how the company's supplier network, especially within the transportation and packaging sectors, further magnifies their economic impact locally."
To encourage the investment and job growth in the community, the Kentucky Economic Development Finance Authority (KEDFA) on June 27 preliminarily approved a 10-year incentive agreement with ALPLA under the Kentucky Business Investment program. The performance-based agreement can provide up to $900,000 in tax incentives based on the company's investment of over $50 million and annual targets of:
Creation and maintenance of 60 Kentucky-resident, full-time jobs across 10 years
Paying an average hourly wage of $33 including benefits across those jobs
By meeting its annual targets over the agreement term, the company can be eligible to keep a portion of the new tax revenue it generates. The company may claim eligible incentives against its income tax liability and/or wage assessments.
In addition, ALPLA can receive resources from the Kentucky Skills Network. Through the Kentucky Skills Network, companies can receive no-cost recruitment and job placement services, reduced-cost customized training and job training incentives.