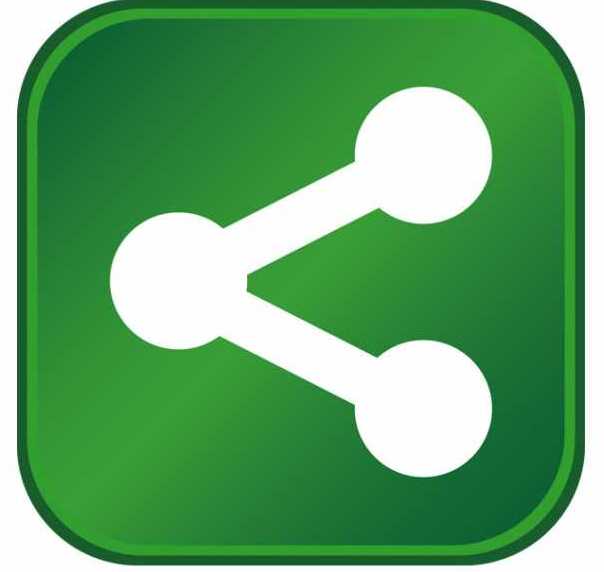 Gov. Matt Bevin has announced the KY Innovation office selected the University of Louisville, Louisville Healthcare CEO Council, XLerateHealth, GLI's EnterpriseCorp and other partners to create a regional hub to serve and promote more innovative entrepreneurs and startup businesses in the Louisville area.
UofL will work with its lead partners and other area entrepreneurship service providers – which form the newly established Louisville Entrepreneurship Acceleration Partnership (LEAP) – to create and operate a Regional Innovation for Startups and Entrepreneurs (RISE) hub. RISE hubs are part of KY Innovation's 120-county effort to modernize Kentucky's support for high-tech, high-growth-potential businesses, entrepreneurs and investors.
The Louisville region will build on the successes of area tech startups, focus on regional collaboration to support early stage businesses through capitalization and commercialization, and develop the area's culture for supporting entrepreneurs and innovative startups.The Louisville innovation hub will receive $1,300,000in state funding, representing a $1,140,000 increase in annual funding over the prior Kentucky Innovation Network office model.
"Louisville has become a central location nationally for healthcare providers and supporting companies, making it the perfect choice for KY Innovation's newly launched RISE hub, which will have a strong focus on companies within the healthcare sector," Gov. Bevin said. "We have only scratched the surface of the immense potential for this city, state and region. This hub will ensure that Kentucky will continue to strengthen its entrepreneurial efforts across a number of industries, as well as provide an opportunity for startups to access resources and interact with established business leaders in the region."
KY Innovation, the Kentucky Cabinet for Economic Development's initiative supporting entrepreneurs, startups and small businesses, in August called for proposals to lead RISE hubs. RISE fosters partnerships between universities, established companies and industry sectors, entrepreneurs, business accelerator and incubator programs and various other public and private entities. Louisville's represents the final of five RISE hubs. The others will serve their respective regions from partnerships based in Murray, Pikeville, Lexington and Covington.
Brian Mefford, KY Innovation executive director, said the key mix of partners building and sustaining the RISE hub means local entrepreneurs and startups will benefit in the near and long term.
"This announcement marks a culmination of a remarkable effort on the part of many people in Louisville, but also a new beginning," Mefford said. "Louisville's RISE hub brings together the region's most potent resources from its thriving healthcare sector, its top-flight research university and its proven system for nurturing entrepreneurs and startups. The possibilities for establishing a national standard for fueling healthcare innovation, as well as both supporting and attracting top talent to Kentucky, are truly limitless. That kind of success can be leveraged to expand the ecosystem for entrepreneurs and startups in every field and to grow the overall economy."
University of Louisville President Neeli Bendapudi said the university is ready to play a major role in the newly established RISE hub.
"I believe this collaboration will create tremendous opportunities for our healthcare community," Bendapudi said. "Together, we will commercialize university research, enhance the region's reputation for innovation, grow jobs and economic development and build the next generation of leaders in the healthcare sector."
Tammy York Day, president and CEO of LHCC, said Louisville is ready to take its support of the healthcare industry to the next level.
"Like other cities around us who have done so successfully, we are excited to leverage Louisville's strength in the healthcare sector to build and support the broader entrepreneurial ecosystem," Day said. "I'm confident that we have the resources and expertise on board to address the gaps in resources available for entrepreneurs in our region."
The Louisville region RISE model deploys partner resources to increase the number of high-growth businesses in the commonwealth with an emphasis on healthcare innovation, while offering expanded overall services for all entrepreneurs. The strategy will focus on:
Attracting entrepreneurs and generating excitement: Leveraging connections for marketing, outreach, engagement with regional and national platforms and networks for reaching entrepreneurs.
Startup businesses and technology support: Providing business support through existing tech review programs to evaluate and mentor and establish advisory council. Proactive Startup Selection process to funnel companies to LEAP core programs.
Team-Up - Entrepreneur network and access: Direct engagement of international healthcare leaders. BigCos will assign employees as Experts in Residence to mentor entrepreneurs.
Capital Network: Engage, encourage, and assist formation of Angel and VC investments: Build on resources for engaging and attracting to create a robust, institutionalized capital network for entrepreneurs in the region to tap. Will include funding boot camps, non-dilutive funding, angel investing, institutional venture capital and access to the nationwide network of institutional venture funds.
"BigCos" Collider and corporate engagement with entrepreneurs: Healthcare will serve as pilot business sector, with healthcare BigCos providing entrepreneurs with the following resources.
Connections: Through a seminar series,

Collisions: through on-site space and networking with participating companies,

Economic development toolkits for visiting angels, executives, venture capitalists and experienced entrepreneurs looking for their next opportunity, and

Integrated healthcare data hub: Exploration of feasibility of creating an integrated data hub through which council companies will contribute anonymized demographic and health status data across care continuum. National and international value in attracting entrepreneurs. Potential for university-corporate partnership Data Science Institute at UofL.
Entrepreneur training and mentoring: Entrepreneurs will receive support through programs such as LaunchIt, the Life Science Translational Training Series, the Vogt Awards, XLerateHealth, mentorship and coaching from participating large companies.
Space, place and culture:  A new Entrepreneurship Center will provide the front door for startups in Louisville, across the state and around the region. Co-working spaces will be better promoted and managed so entrepreneurs find the most relevant location, resources and partners faster.
LEAP community partners include University of Louisville's College of Business, Forcht Center for Entrepreneurship, J. B. Speed School of Engineering and Conn Center for Renewable Energy Research. Other key partners include Access Ventures, Endeavor Louisville, Jefferson Community and Technical College (JCTC), J. P. Morgan Chase, PNC Bank, Spirited Individuals Delivering Innovative Solutions (SIDIS) Investment Group, Bellarmine University's W. Fielding Rubel School of Business, The Community Foundation of Louisville's Vogt Invention and Innovation Fund, Health Enterprises Network (HEN), The Kentucky Life Sciences Council, Louisville Forward, The Louisville Small Business Development Center SBDC), Thrive Center and 1804.
KY Innovation will announce more RISE awardees in the coming weeks. Mefford said the office plans to invest more than $4.9 million in regional efforts, more than doubling funding to the offices of the former Kentucky Innovation Network.
For more information about the state's initiative supporting and connecting companies, collaborators and investors, visit www.KYInnovation.com and follow on Twitterand Facebook.  Information on Kentucky's economic development efforts and programs is available at www.ThinkKentucky.com.Fans of the Cabinet for Economic Development can also join the discussion on Facebook, follow on Twitter.