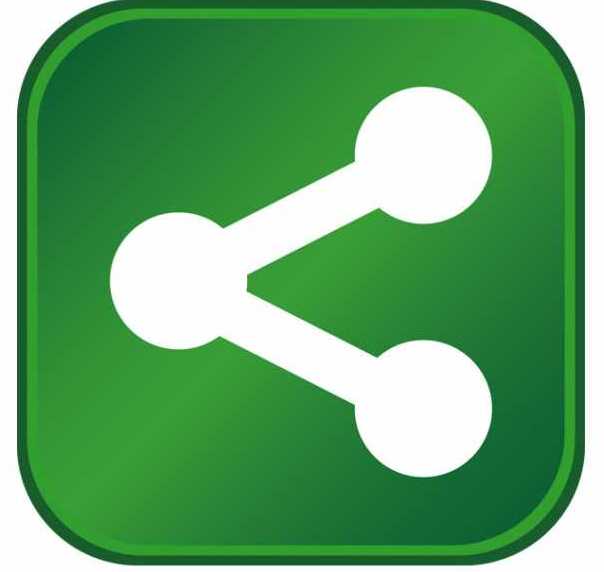 One of the greatest logistics feats in U.S. history was launched on the Ohio River exactly 200 years ago – the "Corps of Discovery" journey by Lewis and Clark. Charged by their President with opening up new markets and routes for trade, the explorers found the Falls of the Ohio near Louisville the best spot to access the unexplored West.
Today, Kentucky's location is still ideal for connecting to any point in the West…or the world.
The Ohio River is now an integral part of a modern, extensive inland waterway system that connects Kentucky to the Mississippi and the Gulf of Mexico. Kentucky is within a day's drive of two-thirds of the U.S. population, personal income, and manufacturing production. Kentucky is the virtual hub of "Auto Alley" – within 500 miles of 63 auto and truck assembly plants, including the huge in-state plants of Ford, Toyota and GM. A network of five interstates connects through the state: I-75, I-65, I-71, I-64 and I-24. And more than half a million "journeys" are launched daily by air alone to destinations all over the world from the two containerized air cargo hubs operated in Kentucky by ASTAR Air Cargo (formerly DHL) and UPS.
In addition to the location and access that makes Kentucky an ideal spot for the logistics industry – or any business – Kentucky is also nurturing the entrepreneurial spirit of a new breed of explorers through support for research, innovation and commercialization in focused areas of biotechnology, life sciences and pharmaceutical development.
Hub Central
Kentucky connects overnight to the world via two technology-advanced and expanding cargo hubs. In fact, Kentucky is the only state with two global air cargo hubs.
The UPS Worldport facility at Louisville International Airport completed a $1.1 billion expansion last year that more than doubled its sorting capacity. With 4 million square feet and the ability to move 304,000 packages per hour, it is the largest air-cargo hub on earth. The expansion has made Louisville the center of UPS' domestic and international air express operations, with connections to more than 200 countries. The huge project has boosted the UPS labor force in Louisville to more than 23,000.
Northeast up I-71 from Louisville, ASTAR Air Cargo, the world's largest air courier, operates its primary North American hub at the Greater Cincinnati/Northern Kentucky International Airport. A major expansion currently underway will make the hub the largest in ASTAR's global network.
ASTAR will soon be joined in Northern Kentucky by FedEx Ground, which recently announced plans to build a distribution hub in Boone County, with opening slated for 2005. The 335,000-square-foot center will sort up to 45,000 packages per hour. FedEx Ground, a unit of FedEx Corp., chose the Kentucky spot for its proximity to customers, strong area workforce and access to major highways including the nearby intersection of I-75 and I-71.
Location for Logistics
Having the UPS and ASTAR air hubs – and soon a FedEx Ground center – has made Kentucky a magnet for others in the logistics industry. Kentucky is a key link in the supply and delivery chain of Internet giant Amazon.com. Proximity to UPS in Louisville was a big reason the company opened a huge distribution facility in Campbellsville in 1999 (770,000 square feet) along with a second facility in Lexington (600,000). The two Amazon.com operations currently employ nearly 2,000 Kentucky workers. Clothing retailer Gap also has a major logistics presence in the state with four separate facilities in Northern Kentucky – near the ASTAR hub - that employ more than 1,000 workers.
Gordon Food Service recently decided to build its "flagship" distribution center in Shepherdsville, just off I-65 and a few miles from the UPS hub. The company plans a $79 million facility with 300,000 square feet and automated cranes stretching from floor to ceiling. Executive Vice President Jim Gordon says when the company decided to expand distribution services, it focused solely on the metro Louisville area. "It positions us geographically to better serve our customers," Gordon says. Gordon Food Service delivers food products to more than 30,000 customers in 10 states from Michigan to Florida and southern Canada.
Clothing icon Columbia Sportswear also recently announced plans to access its customers from Kentucky. Columbia will develop a 428,000-square-foot facility in Henderson to distribute footwear, the company's fastest growing product, to customers in the upper Midwest and East Coast. "We looked at 17sites," says company vice president Carl Davis. "We found just what we were looking for in Henderson."
Support for Biotechnology
When it comes to technology-centered businesses, especially biotechnology, the key "logistics" include proximity to research and development and access to early-stage funding.
One key funding conduit is the Kentucky Research and Development Voucher Fund which awards up to $100,000 to small and medium-sized businesses that seek out R&D projects with Kentucky universities.
Kentucky has also developed one of the most advanced networks in the nation for turning innovation into commercialization. At the heart of the system are six Innovation & Commercialization Centers, or ICCs, set up regionally throughout the state.
"Kentucky has taken some pretty aggressive and creative steps in giving start-ups the early-stage financing they need to survive, then thrive," says Dean Harvey, director of the Lexington ICC, located in the heart of the University of Kentucky (UK) campus.
One early-stage company poised for success is Yaupon Therapeutics, Inc., housed in the Advanced Science and Technology Commercialization Center, which is also at UK. The firm is developing treatments, from compounds found in plants, for conditions such as drug addiction and cancer. "Our business is based on years of academic research that was just waiting for a commercial focus, says Robert Alonso, president and CEO ofYaupon who has worked with pharmaceutical heavyweights like Merck and Hoffman-La Roche. "We've joined scientific talent with business expertise, and we have access to resources usually reserved for a top-tier pharmaceutical firm."
Another supportive initiative that is growing the biotechnology industry throughout the state is the Kentucky Research Challenge Trust Fund – better known as "Bucks for Brains" – which uses state and private funding to attract leading scholars from around the world to Kentucky.
Many renowned researchers and scientists have been drawn to Louisville, the nation's 16th largest city. Louisville is building on its international reputation for pioneering work in heart and hand transplants and rapidly becoming a national hotspot in life sciences. Considerable research and development is focusing on cancer and the body's immune system. Dr. Susan Ilstadt, who relocated to Louisville, is currently leading clinical trials aimed at preventing the rejection of transplanted organs such as hearts and kidneys.
Start-up companies like Aptamera, which is developing an anticancer drug product, are benefiting from a growth environment fostered by strong partnerships between the University of Louisville and local hospitals. The U of L School of Medicine has more than tripled its research expenditures since 1995, and the Louisville Life Sciences Research Park is nurturing young biomedical businesses in its 240,000 square feet of space. Nine new medical technology-based firms have recently been recruited to the park. One resident business is Emergint, an information technology consulting firm which relocated to Louisville from Atlanta. "The business climate and infrastructure in Louisville is right for supporting biotech growth," says Emergint CEO Gil Delgado.
Pro-Business Environment
There are other key advantages found in Kentucky that produce success for companies in all industry sectors. For two consecutive years, Kentucky has provided the lowest industrial electric rates in the nation, and the proximity to abundant coal supplies ensures as reliable a supply of power as is found in any state. Kentucky also has the lowest overall cost of doing business of all eastern states and 8th lowest in the U.S.
Kentucky's greatest resource is its people. Kentucky workers continually outperform the national average for productivity. The reputation for hard work and trainability has helped the state attract thousands of jobs in all industry sectors, because productivity lowers a company's cost of doing business. Kentucky also is consistently recognized as a leader in providing effective skills- upgrade training for existing employees as well as training for people entering the workforce.
So, whether you're charting new territory in the logistics world, or a pioneering entrepreneur exploring advanced technology and pursuing commercialization, you'll discover that Kentucky is a location that is close to perfect.
About the Author