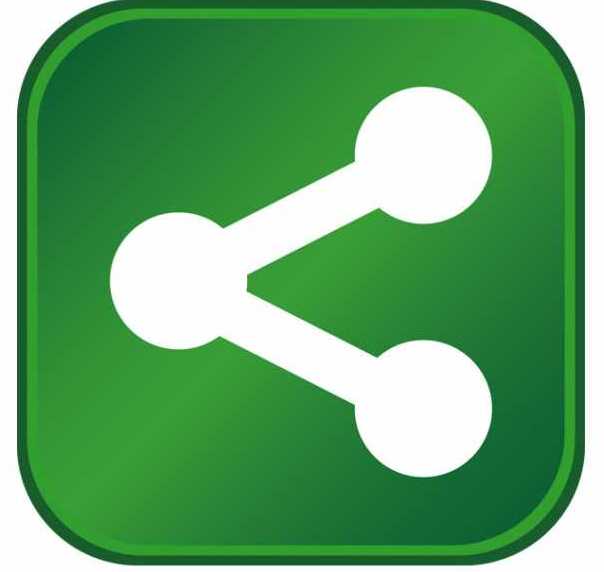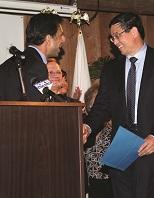 When Chinese investors backing a nearly $2 billion methanol project considered U.S. markets, they knew exports would be key. Most of their production, after all, would be shipped to China to produce downstream chemicals for global markets.
States in the U.S.'s Gulf Coast region offered abundant supplies and stable prices for the project's critical feedstock – natural gas. Yet Yuhuang Chemical Inc. executives wanted more than simply a connection to a pipeline and access to waterways. They wanted a quality site – and certainty the site could function in a high-performing business climate.
Louisiana Economic Development (LED) leaders provided an array of greenfield Mississippi River sites featuring industrial and logistical strengths. In St. James Parish, LED officials identified a 1,150-acre agricultural site that could be developed for industry. The location of a high school nearby turned from a potential issue to a positive asset: School district officials already had plans to move the campus to a new site by the time the plant would begin operations, and the buildings would be available for potential use by the company.
Additional positives emerged with access to a major rail carrier, Union Pacific Railroad, and an existing dock terminal on the Mississippi River.
Yuhuang Chemical investors also were drawn to Louisiana's workforce development program, LED FastStart®; Louisiana's business climate, ranking among multiple Top 10 lists in the U.S.; and the state's expedited permitting program that can advance environmental approvals and move up construction timetables.
In the end, that package of site, workforce, business climate and regulatory advantages made Yuhuang Chemical's selection of St. James Parish a natural choice. Yuhuang Chemical CEO Charlie Yao joined Louisiana Governor Bobby Jindal to make the selection of the Southeast Louisiana site public in July 2014.
"Following such historic foreign direct investment projects as Sasol in Southwest Louisiana and Benteler Steel/Tube in Northwest Louisiana, our state continues to raise the bar for attracting high-quality, world-class foreign direct investment projects," Governor Jindal said at the announcement event.
The $1.85 billion foreign direct investment project – which will yield 400 new direct jobs averaging $85,000 per year in salary, plus benefits – represents the largest capital investment project in Louisiana's history by a mainland China investor. Yuhuang Chemical's three-phase methanol project (two methanol production plants, plus an intermediate chemicals plant) also will result in an estimated 2,365 new indirect jobs in Southeast Louisiana while generating an estimated 2,100 construction jobs.
Yuhuang Chemical represents one facet of massive global investment taking place in Louisiana. That investment includes South Africa-based Sasol's $16 billion to $21 billion integrated ethane cracker and gas-to-liquids complex taking shape in Westlake, Louisiana, along with the $975 million Benteler Steel/Tube manufacturing complex in Shreveport, Louisiana, a 1.35 million square-foot, two-phase project being built by the German business unit of Austria-based Benteler AG.
These and many other projects are contributing to an unprecedented FDI wave in Louisiana, now totaling more than $35 billion and nearly 15,000 new jobs since 2008. In the past six years, Louisiana has doubled its historic, cumulative FDI investment to more than $60 billion and boosted the number of jobs directly supported by international firms to 57,600.
Tech Takes Off
Louisiana's rapid climb in national business climate rankings – combined with major advances in the state's economic performance and policy strengths – are attracting much more than critical heavy industrial projects.
To complement Louisiana's strengths in the energy, manufacturing and processing sectors, state leaders targeted key industries that can generate knowledge-based jobs and create demand for workers skilled in STEM (science, technology, engineering and mathematics) disciplines.
Software development, information technology and digital media employers became a top priority for Louisiana as it refined an incentive that provides tax credits for interactive software and digital media projects. Strengthened in 2009, Louisiana's Digital Interactive Media and Software Development tax credit represents the nation's strongest, most comprehensive incentive for the industry. For eligible projects, software and technology companies may claim a 35 percent tax credit for in-state labor and a 25 percent tax credit for qualified production expenses made in Louisiana – both fully refundable.
Beginning with a groundbreaking global test center for EA video games in 2008, Louisiana has attracted multiple major players in the digital media, software development, cybersecurity and IT space. The upshot is that sector now represents Louisiana's fastest-growing industry, with a growth rate of 30 percent since 2007.
Fortune 500 firm CenturyLink is completing an 800-job, 250,000 square-foot Technology Center of Excellence in Monroe, Louisiana – one of two major corporate headquarters expansions by the company since 2009. Others creating technology investments in Louisiana include CSC (800 jobs at the National Cyber Research Park in Bossier City), IBM (an 800-job technology center anchoring an urban Baton Rouge development), GE Capitol (300 jobs in a New Orleans IT Center of Excellence), CGI (400 jobs at the University of Louisiana at Lafayette Research Park), Enquero (a 350-job enterprise software development center in Lafayette), Perficient (a 245-job software development center in Lafayette) and Gameloft (a 150-job digital game development studio in New Orleans).
"We spent several months carefully assessing multiple markets and options across the United States for the build-out of our domestic delivery center," Perficient President and CEO Jeff Davis said during his company's August 2014 announcement. "Lafayette emerged as the ideal location for this meaningful expansion. Lafayette's educated workforce and proximity to several universities were factors, as were the innovative programs established by supportive local and state leaders focused on economic growth."
Major investments in software engineering, IT and STEM-related disciplines at Louisiana campuses are attracting the technology companies, in addition to other incentives, business-climate and quality-of-life strengths. The recent major technology projects will create more than 4,500 new direct jobs in the state – most of which will be filled in the next three years – with strategic investments in Louisiana higher education campuses providing talent in technology fields.
In addition to other higher education funding, Louisiana has committed $37.5 million over 10 years to at least triple the annual number of bachelor's graduates in computer science at LSU, Louisiana Tech University, the University of Louisiana at Lafayette and the University of New Orleans. IBM, which will be supported by a $14 million, 10-year higher education partnership led by LSU, selected Louisiana and Baton Rouge on the strength of what the company described as "extraordinary" urban development and higher education partnerships.
"Nobody should wonder why we picked Louisiana," said IBM's Colleen Arnold, the company's senior vice president for Application Management Services. "We are confident Louisiana – particularly Baton Rouge, particularly LSU – is going to be able to help us, in a partnership, develop that talent and have those employees who join … our IBM company stay in Louisiana and do work on behalf of clients all around the United States and, frankly, on the global stage."
About the Author