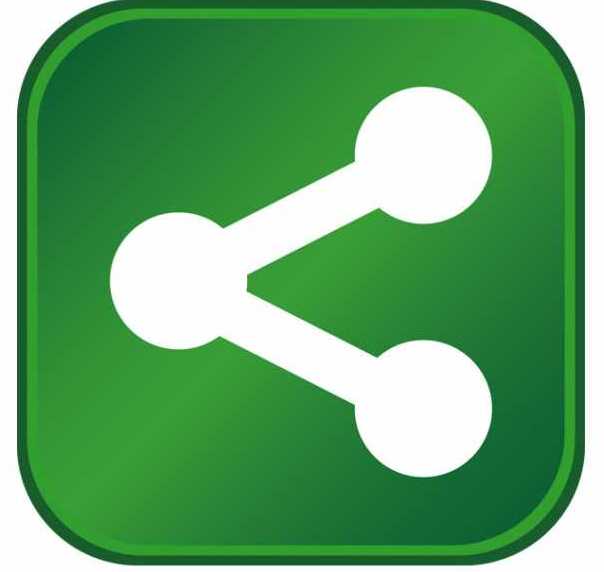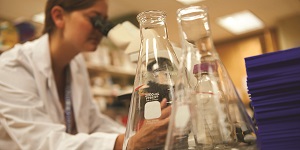 The state of Michigan is on a roll.
Wall Street recently ranked Michigan No. 1 for states that recovered most from the Great Recession. This year, its credit rating has been upgraded to AA, the first time it has rated above AA- since January of 2007. The Tax Foundation just declared it to be the third most business-friendly state among the nation's 12 largest states. Michigan's Department of Technology, Management & Budget announced that the state's unemployment rate is now the lowest it has been in four years.
And that's just the beginning.
The economic recovery and comeback is rippling through all corners of the state, adding jobs and growing businesses. While policy changes driven from Michigan's Governor Rick Snyder are responsible, fervent support from the private sector and state agencies like the Michigan Economic Development Corporation (MEDC) have also played a large role.
Change Started at the Top
To help reinvent Michigan, Governor Snyder worked to create a business-friendly tax and regulatory environment as soon as he took office in January, 2011.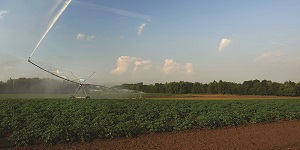 In an article he wrote for CNBC in July, 2013, Governor Snyder said, "We're using an approach that levels the playing field and promotes free market solutions, rather than government picking winners and losers. Our emphasis is on economic development strategies designed to spark innovation and growth and that deliver advantages for all businesses in the state, regardless of industry, sector or size."
This change included replacing the old Michigan Business Tax with the simpler and fairer Corporate Income Tax. Because of this, the state's small- and medium-sized businesses have seen their state business taxes reduced by a minimum of 80 percent. 
Governor Snyder's administration is also aggressively pursuing regulatory reform and already has eliminated more than 1,000 unnecessary regulations, working to remove the regulatory hurdles that hold back businesses, while maintaining necessary regulatory protection and oversight.
"When we came out of the recession, many thought Michigan would lag because of our previous automotive-centricity. But the state's economic growth came screaming back compared to the nation. A lot of that is because the administration has been helpful in implementing rate design changes for larger customers," said Dan Malone, senior vice president of distribution and customer operations at Consumers Energy, an electric and natural gas utility serving about 6.5 million of Michigan's 10 million residents.
"We are working through the regulatory end of this now and we're eliminating some of the skewing that was part of the 2008 energy law," Malone added.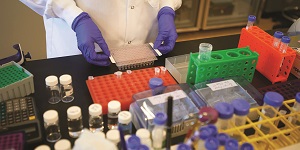 This includes the company's new Contribution in Aid of Construction (CIAC) program, which helps businesses grow because the company no longer requires an upfront deposit for businesses that need to add additional electrical infrastructure. Instead, Consumer's Energy's customers can now pay for it over time, which removes a stumbling block to business growth.
"We were leading supporters of this," said Malone.
Public-Private Partnership is Key
Herman Miller is another Michigan business that has worked closely with the state's administration. The Zeeland-based company had made innovative furniture for both the office and home in the state since 1905. Its award-winning products and services generated more than $1.7 billion in revenue in fiscal 2012.
"Herman Miller's leadership – and company as a whole – has been actively supportive of many of the state's policy initiatives both in terms of public finance as well as the broader economic agenda," said Mark Schurman, director of corporate communications at Herman Miller, Inc.
One such program is the state's new international trade crossing. This international trade crossing will provide an uninterrupted traffic flow between Detroit and Windsor, Canada.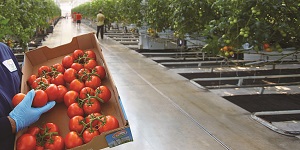 "Our CEO Brian Walker has been active in encouraging the state and federal government to establish this, because we do a high volume of business in Canada, and were experience significant delays in shipping our products across the border," explained Schurman.
"Governor Snyder worked to get the agreements in place with both the U.S. and Canadian government authorities at great economic advantage to the state, not only to infrastructure, but the resulting jobs as well," said Schurman.
Pure Michigan Business Connect
Another program driving the state's comeback is the two-year-old Pure Michigan Business Connect, a public-private alliance of the MEDC, state agencies and major Michigan companies. The program links Michigan companies with collaborators and private sector procurement opportunities. Companies can find new ways to raise capital, get access to professional business services at little or no cost, connect with each other through a new business-to-business network and identify potential supplier opportunities, while developing resources to improve their supply chains.
"Research has shown that one job is created for every $200,000 of increased procurement in Michigan supply chains," said Emily Gerkin Palsrok, managing director of public relations at MEDC.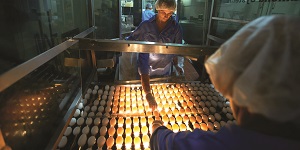 Consumer's Energy was one of the original founders of the program, along with MEDC. Because of the program, the utility changed its policy to make sure that it has one Michigan-based company on each of its bids.
"Of course, that Michigan-based company has to do high-quality work and offer competitive costs to our customers. What we found is that they are out there," said Dan Malone at Consumer's Energy.
"We originally started with a $250 million commitment over five years [to spend with Michigan-based companies]. After the first year, we doubled that to $500 million. Last year, we committed to doubling that to $1 billion in contacts over five years. To date, we've written $635 million in contracts in 36 months with 217 vendors in 95 Michigan cities in 37 counties," said Malone.
Fellow utility company DTE Energy also expects to spend an additional $750 million with Michigan-based suppliers by the end of this year for a total of $1 billion in additional spending by the end of 2015.
Consumer's Energy recently implemented a pay-it-forward program with its Michigan-based vendors. Essentially, the company asks these vendors to pay it forward by using a Michigan-based subcontractor or supplier for their business needs.
"We're trying this to bring in the smaller companies. We just started this five months ago, but it's one of the most exciting things we have happening, to expand the base of the companies in Pure Michigan Business Connect," said Malone.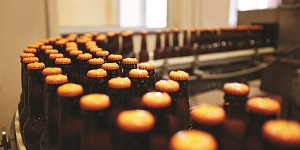 A Great Place to Do Business
"When the administration first came in, the state had a $1.5 billion shortfall and after the first year of a two-year budget, we have a $1 billion surplus. It's been an absolutely phenomenal turnaround. And it was a matter of the governor sitting down, looking the budget, putting the plan together and executing the plan. Michigan has the talent and our administration is committed to eliminating the barriers of that are in front of them today," said Malone.
Schurman at Herman Miller agrees. "The state has a terrific workforce and a great local business environment that has been very supportive in terms of business needs."
And that's definitively the theme for the MEDC.
"After a bit more than two years of the "Reinventing Michigan" program under Governor Rick Snyder, the state has seen swift and wide-ranging business climate improvements, enough so that we now make a strong claim as America's Comeback State," said Michael A. Finney, president and CEO at MEDC. "Also significant is that Michigan is tackling unnecessary and burdensome regulations and is the country's newest Freedom to Work state. These improvements have given businesses, both Michigan-based and those from all over the globe, confidence that the state is moving forward in positive ways that were simply nonexistent for the past decade or more."
About the Author