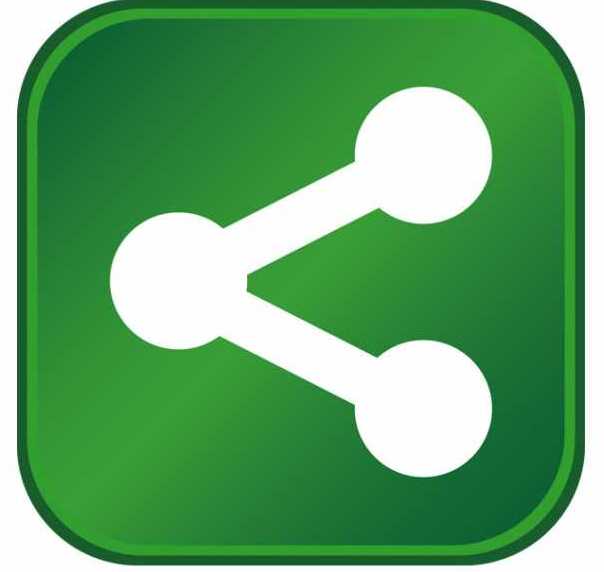 Michigan, perhaps more than other states historically based on an industrial economy, has risen above the rust-belt image of the past into an emerging, globally recognized high-tech haven. Though Michigan remains home to the world's auto industry, the vehicles we drive have become the most high-tech, sophisticated consumer products most of us will ever own. In recent years, Michigan has launched impressive efforts to promote the growth of high-tech industries that include micro and nanotechnology, advanced automotive technology and, most pointedly, the life sciences. Because of creative policies and inherent strengths, Michigan's economy has evolved and expanded into one that is more diverse than ever before.
A Life Sciences Heritage
It is not widely known that Michigan's pharmaceutical legacy is more venerable than its traditional automotive roots. Even before Henry Ford rolled his first car off the assembly line, the Parke-Davis and Company plant had become one of the most important pharmaceutical manufacturing centers in the nation. Building on this heritage, major companies like Warner-Lambert, Pharmacia and Pfizer have played an important role over the years in making Michigan a global pharmaceutical research, development and manufacturing leader. More than $2 billion is invested in pharmaceutical R&D each year here in Michigan. At last count, Michigan's $4.8 billion dollar industry has 542 life sciences companies and more than 31,777 employees.
State Backs Growing Industry
To build on these strengths, Michigan leaders created the Michigan Life Sciences Corridor initiative in 1999. Backed by a $1 billion, 20-year pledge from the state, the initiative was designed to support research, development and commercialization in the life sciences industry. Funding in the form of competitive grants and investments is awarded annually to qualified applicants from Michigan universities, public and private research institutions and Michigan-based for-profit firms. The applications are reviewed through an independent peer review-based process by the prestigious American Association for the Advancement of Science. Through this program Michigan has invested more than $200 million over the last four years to foster growth in the life sciences industry sector.
The results have been spectacular. About 100 new life sciences companies have sprung up in the past four years, making Michigan fastest growing life sciences states in terms of percentage of new companies added. Between 1999 and 2002, the state's life sciences industry grew 27 percent in employment, 32 percent in the number of companies and 165 percent in sales.
Nurturing Entrepreneurship
The venture capital community plays a critical role in Michigan's entrepreneurial environment. In this time of shrinking state budgets, the ability to tap into alternative funding sources to support high-tech industry development is increasingly important. The new Venture Michigan Fund is a $150 million fund of funds which will grow venture capital funds in Michigan. The fund anticipates raising capital in early 2005 through the sale of debt instruments which will be invested in venture capital firms with a significant presence in Michigan. Michigan technology companies will benefit by an increased pool of available early stage capital.
Michigan has also established the $1 million Emerging Business Fund. The program matches the Federal Small Business Innovation (SBIR) and Small Business Technology Transfer (STTR) grants to eligible Michigan companies. The dual purpose of the program is to encourage Michigan companies to apply for the funds and provide additional support as companies move through the federal SBIR/STTR application process.
The highly specialized life sciences industry needs more than just money to continue to grow and remain viable. In recent years Michigan has been building a specialized support system and infrastructure through professional associations, increased academic collaboration and the support of entrepreneurs to help keep the industry firmly rooted in the state.
Non-profit associations like globally recognized MichBio remain dedicated to driving the growth of the life sciences industry in the state. MichBio serves a diverse membership that includes new and established life sciences companies, academic and research institutions as well as service providers and related organizations across the state. The association provides networking and educational events, addresses public policy and is focusing on workforce, funding and infrastructure issues that affect Michigan's bio-sciences industry.
To further encourage collaboration the state has formed a network of eleven technology clusters known as SmartZones. The result of collaborative efforts between universities, industry, research organizations, government and other community institutions, SmartZones are more than just a location. The program coordinates all of the community assets necessary to support technology development. Out of the 11 zones, seven have business accelerators to help life sciences and other high-tech start-ups incubate and commercialize products.
The Life Sciences Corridor has also given rise to the Core Technology Alliance, a consortium of three research universities (Michigan State, Wayne State, University of Michigan) and the Van Andel Research Institute. The mission of the Alliance is to develop a network of technologically sophisticated core facilities to enhance life sciences research and product development throughout Michigan
The Technology Tri-Corridor
The great success of Michigan's Life Sciences Corridor led to an expansion of its scope in 2002 under Governor Jennifer M. Granholm. Now known as the Michigan Technology Tri-Corridor, the program offers support to the two additional high growth industry sectors of advanced automotive technology and homeland security. The program encourages Michigan's increased economic diversification and opens the door to projects that have crossover applications in more than one of the targeted sectors. The 2005 Michigan Technology Tri-Corridor competition process is presently underway, with funding available for life sciences projects that include Pharmaceuticals, Medical Devices, Instrumentation, Diagnostics, Biotechnology, and Research and Ancillary Services. The competition can include life sciences projects that have cross-over applications into the advanced automotive and homeland security sectors. Based on last year's results, many of the proposed life sciences proposals will have applications that cross over into the two other Tri-Corridor sectors.
Tech-Savvy Workforce Supports High-Tech Growth
Building and sustaining high-tech industries requires a workforce that is ready to face the challenges and changes inherent in an ever changing knowledge-based economy. Michigan has the fourth largest high-tech workforce in the nation. To ensure and improve the quality of the high-tech workforce for the future the state continues to provide high-tech training grants to help companies and operates a network of 18 training centers known as Michigan Technological Education Centers (M-TECs). The centers guarantee that high quality instruction is accessible across the state, keeping workers and industry on top of the technology learning curve.
Great Lakes, Great Times, Great Location
The knowledge workers of today and tomorrow want great places to live that match their satisfying, high-paying jobs. Michigan cities are experiencing a tremendous renaissance, attracting businesses and young professionals to the state's cultural centers. Michigan has the rare combination of natural beauty and engaging cultural opportunities that make it a good fit for professionals in all industry sectors. The state's Great Lakes make up the largest body of fresh water in the world. The four season's climate has spawned an array of recreational activities from downhill skiing to windsurfing. Michigan has more than 1,000 golf courses, and leads the nation in number of public courses per capita. The Oakland Hills Country Club course recently received global attention as host to the 2004 Ryder Cup Match.
Michigan has been home to some of the most prolific industrial and technological advancements in recorded history. Visionaries like Henry Ford, Melville, Bissell, W.E. Upjohn and William Kellogg all fueled their innovations in Michigan's fertile entrepreneurial environment. The spirit of those pioneers is alive and well in Michigan today, propelling us into the high-tech economy of the 21st century.
For more information on doing business in Michigan please visit the Michigan Economic Development Corporation Web site: www.michigan.org.
For more information about the life sciences and Technology Tri-Corridor, visit the Web site at www.medc.michigan.org/ttc.

 
About the Author