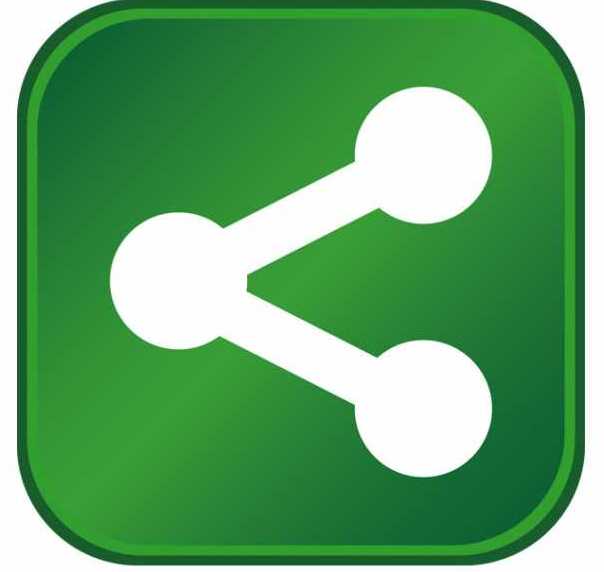 Gone are the days when Mississippi was primarily known as an agricultural state. Sure we still grow everything from corn to soybeans, but today's Mississippi is a unique blend of the latest industrial technologies coupled with a down-home work ethic.
As two of the state's targeted industry markets, plastics/polymers/chemicals and metal fabrication/steel are also among the fastest growing sectors in Mississippi. Read on and find out why industry leaders like Hybrid Plastics and SeverCorr decided Mississippi was the right choice.
Plastics/Polymers/Chemicals
The plastics industry in Mississippi is growing. According to Business Facilities, Mississippi is among the 20 hottest plastics locations and one of the 20 top-value sites for plastics companies in the U.S. 33rd among the states in the number of processing plants, the state ranks 8th in per capita employment in the polymer industry. A multi-level educational infrastructure and tenacious drive to compete has produced major growth in the industry over the last decade. The plastics/polymer industry currently employs more than 18,600 people in Mississippi, with a projected growth of 4.7 percent through 2010. Plastics industry shipments have exceeded $3.3 billion since 2002. Exports to Canada alone tally more than $55 million for unshaped plastics and plastic film and sheets.
Already one of the largest manufacturing industries in the United States, the plastics / polymer / chemical industry is poised for continued growth in the next decade. This huge industry already has found a home in Mississippi, with more than half of all polymers produced along the Gulf Coast in the I-59 Technology Corridor. In fact, more than 350 plastics/polymer companies are located in the state, including BASF, E.I Dupont de Nemours, GE Plastics, Sunbeam Oster and Wellman. In addition, more than 100 chemical-related companies have Mississippi locations.
The plastics/polymer industry currently employs more than 18,600 people in Mississippi, with a projected growth of 4.7 percent through 2010.
U.S. News & World Report ranked the University of Southern Mississippi's (USM) graduate program in polymer sciences as one of the top ten in the nation. USM, located in Hattiesburg, is a national leader in the area of polymer science, with one of the top programs in the United States. The premier Polymer Research Institute also includes one of the most advanced rapid prototyping systems in the world. In addition, the University of Mississippi offers a pultrusion technology program, and Mississippi State University has a wood products laboratory that provides training important to the plastics/polymer industry.
Companies like Hybrid Plastics, Excel Injection Molding, Mississippi Polymer Technologies and Desert Plastics have learned the benefits of locating in Mississippi.
Metal Fabrication and Steel
The automotive industry is one of several manufacturing industries that are supported by metal production. But the growing presence of automotive assembly plants in the southern United States certainly influenced SeverCorr to announce in 2005 that it would join a number of other steel and metal fabrication companies in Mississippi.
John Correnti, president of SeverCorr, said the decision to locate the steel mill in Lowndes County, Mississippi, was driven by the site's proximity to the growing number of automotive producers located in the southern United States, access to low cost and reliable electric power, a well-trained and committed workforce, and the supportive, business-friendly environment in Mississippi.
"The key factors in the decision to locate the facility in northeastern Mississippi were proximity to the company's customers, access to favorably priced energy, a good business climate and the possibility of gaining a logistics advantage," said Correnti.
The SeverCorr project was the largest industrial project announced in the United States in 2005, with a projected investment of $850 million for construction of a 1.2 million square foot facility. But it will join Nucor Steel and almost 300 other steel and metal fabrication facilities that have already forged a great future in Mississippi and employ almost 15,000 workers. Additionally, employees at the SeverCorr facility will have an average annual salary of $70,000, thanks in part to Mississippi's skilled, dedicated and productive workforce.
In September 2006, Skyline Steel Pipe opened its new state-of-the-art steel processing facility in Iuka, Mississippi. The company invested approximately $17 million in the facility to produce spiral welded steel pipe used primarily in heavy construction such as buildings, bridges, and wharves. The new plant manufactures rolled and welded pipe.
The facility currently employs 40 workers with 60 percent being highly skilled metal trades positions. Employment is expected to exceed 100 within 12 months. "These are good paying, skilled jobs in a growing industrial sector, illustrating again that Mississippi and its manufacturing partners can compete on a global stage," said Governor Haley Barbour at the ribbon-cutting.
Across Mississippi, nearly 15,000 people are employed with 281 companies in the metal fabrication/steel industry.
Mississippi's Business Climate
To date in 2006, more than 380 companies have invested over $2.38 billion in new locations and expansions in Mississippi. Representing a broad spectrum of industries, these companies chose to locate or remain in Mississippi for one reason: Mississippi met their business needs better than any other location.
Access to roadways, rail systems, air transport and waterways make Mississippi's location ideal. The state is strategically located to maximize transport options. A $1.5 billion expansion plan that will double the state's highway network is underway and 2,800 miles of railroad tracks serve Mississippi via 20 rail systems. 84 public and private airports, seven with commercial airline service, can provide for air transport needs, including ramp and warehousing needs.
With the creation of Momentum Mississippi, new economic development legislation is now in place to enhance the incentives available to businesses locating in the state. This legislation focuses on economic development incentive programs – new programs were created, existing programs were modified and increased funding levels were obtained. Some of those economic incentive programs provide income tax credits for job creation, investment, retraining of employees and for research and development activities. For example, the Mississippi Advantage Jobs Incentive Program provides quarterly incentive payments based on a percentage of withholding to qualifying companies for up to 10 years, which provides an important cash benefit to new companies locating in the state. Cities and counties may also offer a property tax exemption for qualifying projects.
The Tort Reform Act of 2004 is another important element of the business climate in Mississippi. This act ensures fairness in the courtroom for Mississippi businesses, with provisions that address joinder and venue; innocent seller protection; and non-economic damages caps. Now, Mississippi is not only a smart choice for your business; it's also a fair one.
Mississippi businesses also receive important support from government leaders from the local, state and federal levels. The state's strong congressional delegation holds leadership positions on a number of key committees.
Mississippi has realigned our economic development incentives to encourage higher paying jobs in growing sectors of the economy; enacted what The Wall Street Journal called the most comprehensive tort reform law in the country; and overhauled our workforce training programs. Combined with the federal tax incentives of the Gulf Opportunity Zone Act, there has never been a better time to invest in Mississippi.
 
About the Author