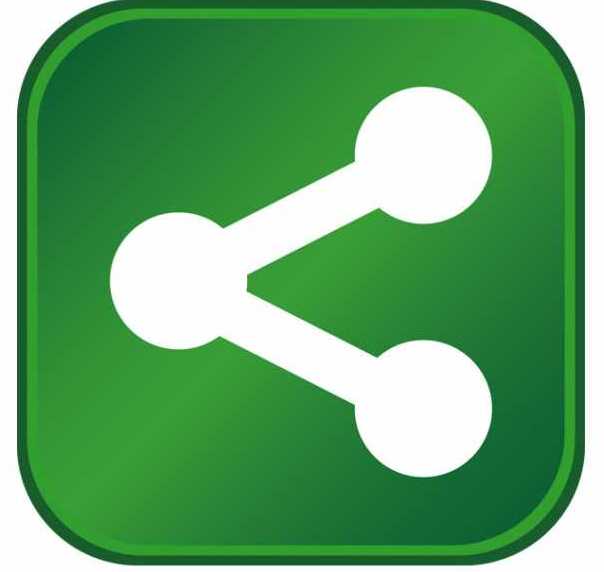 In the heart of the Mississippi pineland, high school students work diligent on a donated, 85-ton press. In addition to the regular courses of reading, writing and arithmetic, lessons in plastics materials, CAD, mold making, RTV silicone casting and injection molding are being taught at Petal High School near Hattiesburg, Mississippi. A new generation of polymer experts is being born through the school's Polymer Technology Center, a two-year vocational program that grooms students for careers in polymer science and plastics manufacturing. Even at the high school level, polymers are big business in Mississippi.
The plastics industry in Mississippi is growing. According to Business Facilities, Mississippi is among the 20 hottest plastics locations and one of the 20 top-value sites for plastics companies in the U.S. 33rd among the states in the number of processing plants, the state ranks 8th in per capita employment in the polymer industry. A multi-level educational infrastructure and tenacious drive to compete has produced major growth in the industry over the last decade. Mississippi's plastics industry employs over 18,600 people at more than 350 companies across the state. Plastics industry shipments have exceeded $3.3 billion since 2002. Exports to Canada alone tally more than $55million for unshaped plastics and plastic film and sheets.
Those numbers did not happen without the state's targeted attention to plastics. The Polymer Technology Center at Petal High is only one example of how Mississippi has embraced the polymer industry. With its international reputation for research, the Mississippi Polymer Institute (MPI) at the University of Southern Mississippi (USM) can easily be considered the state's shining star of the industry. MPI is a state-funded manufacturing extension center where local plastic firms can pay modest fees for training, consulting and contract research. Because of its affiliation and close proximity to the university, MPI has direct access to the faculty of the School for Polymers and High Performance Materials at USM, recognized as one of the top 10 Polymer Science programs in the nation by U.S. News and World Report.
The Mississippi Polymer Institute is a full-service facility for polymer-related industries. A team of experts can answer questions and lend direction to a variety of projects. The staff represents expertise in the sciences, computer applications, product design, and the manufacturing of polymer materials. Plastics processors, product designers, toolmakers and manufacturers who use polymer components in their products can find resources at MPI.
Continued growth of the industry depends on a steady influx of well-trained researchers and workers into the market. Through job shadowing and other initiatives, students from the Petal High program often go on to study plastics technology at Jones County Junior College or mold making at Pearl River Community College. Others join the polymer science program at USM. MPI has also established a high school plastics curriculum to foster enthusiasm in the field and encourage other high schools to develop similar programs.
Not only is Mississippi introducing the polymer world to high school students, the state is also hard at work to maintain the high quality of its 1.3 million motivated workers. Customized pre-employment, post-employment and re-training services are available through the state's network of community and junior colleges. Employment matching services are also available through the Workforce Investment Network's one-stop job centers. Additionally, as one of only seven right-to-work states, low absenteeism and low turnover rates offer the highest levels of productivity from Mississippi workers.
Hybrid Plastics
Strong relationships between plastics companies and research facilities have provided the framework for ongoing advancements in the polymers industry in Mississippi. Last July, Hybrid Plastics, a California-based nanotechnology firm, announced a deal to relocate the company to Hattiesburg, Miss. The company is establishing a 1,500 square foot laboratory to conduct research with the School of Polymers and High Performance Materials at USM. Hybrid will also operate a pilot manufacturing facility at the Hattiesburg/Forrest County Industrial Park.
Carl Hagstrom, chief operating officer of Hybrid Plastics, said this of the relocation: "We wanted to affiliate with one of the top 10 polymer science programs in the country. Second, we wanted to have the ability to build a pilot plant where we could scale up R&D samples to true manufacturing quantities. To have this kind of facility located where we are doing our research is ideal. Finally, Mississippi is a business-friendly state, and we have all the amenities in Hattiesburg that we can get anywhere else in the country."
By combining forces, Hybrid Plastics and USM are building a competitive edge that will help both organizations secure funding from grant sources such as the National Science Foundation and the Department of Defense.
Excel Injection Molding
Another plastics firm has partnered with USM's Mississippi Polymers Institute to gain the advantage that only high-tech robotics can offer a company. Excel Injection Molding, a seven-year-old Hattiesburg firm, molds parts for customers in the medical, electrical and appliance businesses. By teaming up with USM, this smaller company can utilize rapid prototyping at a cost that is manageable. Excel has also worked with nearby Sunbeam Corporation to design end-of-arm tooling that has automated its insert-molding processes.
Mississippi Polymer Technologies
Mississippi has long been known as the home of many firsts – the first human heart and lung transplants, the first bottler of world famous Coca-Cola and the first state college for women. Mississippi Polymer Technologies (MPT) of Bay St. Louis, Mississippi recently joined those ranks with its introduction of the first commercial grade of Parmax SRP (self-reinforced polymer). Though not the first super-high performance polymer of its kind, Parmax SRP is the first to readily lend itself to solvent and melt processing into films and shapes. Supported by a series of contracts through the Department of Defense, the Parmax development will be utilized in military projects, including missile parts, launch tubes, jet engines and structural composites for naval vessels. Potential applications include automobiles and prosthetics.
Aside from inventing this revolutionary high-performance thermoplastic, MPT has been making its mark on the Mississippi Gulf Coast. Established as an R&D company in 2000, the company has progressively expanded its operations to commercial production. In 2002, MPT won a Governor's Cup District Award (one of the highest honors presented by the Governor of Mississippi) and was named 2003's Industry of the Year by the Hancock County Port and Harbor Commission.
Desert Plastics and Summa Industries
When Desert Plastics announced plans to open a facility in Summit, Mississippi in December 2002, the people of Pike County welcomed the new operation with open arms. The Phoenix-based company had selected the site to set up a new plastic film and bag manufacturing business.
"It's very rare when a company can find in the same state, both a commitment from government, both local and state, to support new business coming into a state and a workforce with an excellent work ethic as seen in Mississippi," said Scott Knowles, Vice President, Desert Plastics at the announcement.
Mississippi has also been the beneficiary of Summa Industries' decision to close two of its facilities - one in California and another in Ontario - and move those operations to the company's plastics plant, Plastic Specialties, Inc. (PSI), in Olive Branch, Mississippi. PSI is a leading supplier of extruded and formed plastic lenses for lighting, particularly for fluorescent fixtures.
In the last year, more than 200 companies have invested over $1.425 billion in new locations in Mississippi. Another 605companies expanded their facilities already located in the state. Representing a broad spectrum of industries, these companies chose to locate or stay in Mississippi for one reason: Mississippi met their business needs better than any other location.
Access to roadways, rail systems, air transport and waterways make Mississippi's location ideal. The state is strategically located to maximize transport options. A $1.5 billion expansion plan that will double the state's highway network is underway and 2,800 miles of railroad tracks serve Mississippi via 20 rail systems. 84 public and private airports, seven with commercial airline service, can provide for air transport needs, including ramp and warehousing needs.
Incentives abound to help companies meet their relocation and expansion needs. Programs like Advantage Jobs offer tax incentives to qualified companies that provide significant job development in particular communities. Other incentive programs offer low-interest loans and tax breaks to communities so they can provide the necessary infrastructure to attract and sustain business development opportunities. These and other programs demonstrate that Mississippi is prepared to offer companies our unparalleled resources and long-term commitment in order to close the deal.
The old images of Mississippi are evolving every day. Endless fields covered with fluffy white cotton bolls and the rolling waves of the Mississippi River have given way to new industries that are expanding throughout the state. Very real pictures of injection molding machines, supercomputers and high-tech robotics are shaping a new generation of technology-driven industries. In the heart of Mississippi, a polymer pipeline has been unlocked.
About the Author