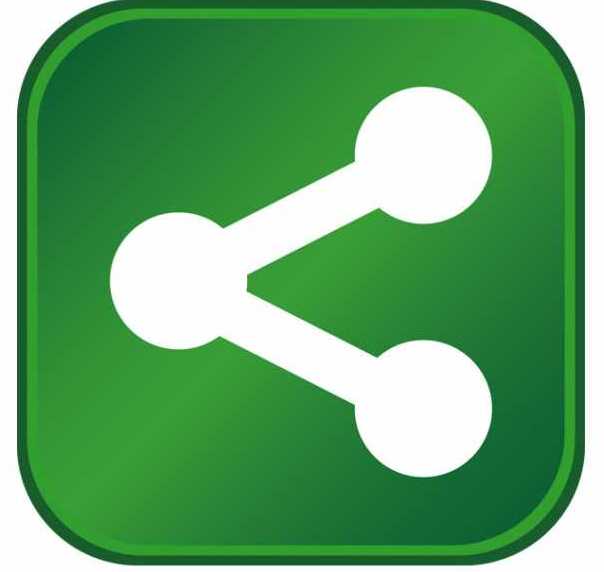 With recent headline-grabbing locations and expansions like Nissan, Northrop Grumman, FedEx and, most recently, SeverCorr, Mississippi has been on a hot streak with billions of dollars of business investments pouring into the state over the last few years. The Advantage Mississippi and Momentum Mississippi incentive packages along with the arrival of tort reform have firmly anchored the state in a new age of economic growth and development.
However, after Hurricane Katrina ravaged the Gulf Coast and southern region of Mississippi, the business world held its breath in anticipation of the economic fallout of the nation's worst natural disaster. But with the leadership of Governor Haley Barbour, the support of the state legislature and the efforts of business and community leaders around the state, Mississippi is rebounding with strategy and innovation to build an even stronger economic base for the state.
"We can't afford to let this disaster impact our citizens or industries for the long term," said Leland Speed, executive director of Mississippi Development Authority, the state's economic development agency. "This is an opportunity to really evaluate plans for the future: to start fresh in some areas and to continue the growth in others. In those communities that need to be rebuilt, we want to add a modern flavor and edge while holding onto the sense of place that makes those communities distinctly Mississippi."
But Mississippians see this as an opportunity for the entire state, not just the storm-ravaged areas on the Gulf Coast and in the southern region. This spirit of community and attitude of resilience radiates from everyone across the state. And it's been the Mississippi way for years. Coupling tradition with innovation and individuality with a sense of community are part of Mississippi's heritage and it shows in the business community around this state.
Innovation Meets Traditional Values
In the heart of the pine belt region of the state, Sanderson Farms is quietly – or not so quietly – building a food processing empire. With the announcement of an expansion in May 2005, the 58-year-old company is proving that longevity is definitely one of its strong points.
Sanderson Farms, a poultry processor and food distributor headquartered in Laurel, Mississippi, currently has over 8,500 employees, six poultry complexes and one processing plant in Mississippi, Louisiana and Texas. Ranked as one of the top six poultry producers in the nation, Sanderson topped over $1 billion in sales in fiscal year 2004, a new record for the company.
What has propelled Sanderson Farms so far since its humble beginnings? The company founded as a feed and seed store in 1947 has kept an attitude of hometown integrity while pushing into the 21st century with new products and strategies for meeting the needs of its clients and employees alike.
The company's prime location in Jones County doesn't hurt either. Being located in Mississippi puts the company's main facilities within less than 300 miles of Memphis, Tennessee, less than 400 miles of Atlanta, Georgia and less than 500 miles of Dallas, Texas. This location also offers access to a workforce like no other.
The state's workforce is balanced among the manufacturing, services, wholesale / retail trade and government sectors. This provides for a stable economic environment during periods of fluctuation nationally. Mississippi's highly productive work force has enabled the state's economy to progress from rural agriculture base to manufacturing, with furniture manufacturing, electrical products, food processing and transportation leading the way.
As a right-to-work state, Mississippi has a history of a good working relationship between management and labor. Lost work time due to strikes in the state is lower than the average for the Southeast, and less than half that of the United States.
Mississippi has also coordinated the state's network of community and junior college system for ongoing, highly specialized training programs. These programs can be designed to meet the individual needs of any business or industry. Additionally, through the Workforce Investment Network (WIN) and the over sixty WIN Job Centers around the state, employers have one-stop centers for resources including applicant recruiting, applicant screening, customized training and more.
Retail Revolution
Mississippi's first open-air lifestyle shopping center, Dogwood Festival Market, has opened up a new corridor of retail opportunities in Central Mississippi, literally. Located along Highway 25 in Flowood (a suburb of the capitol city, Jackson), Dogwood Festival introduced over 300,000 square feet of new retailing in one convenient location in 2002. On its heels have quickly followed Dogwood Promenade, anchored by national retailers Target, PetSmart and Steinmart, and Dogwood Commons, which includes Lowe's and Kohl's.
Firmly anchored in the heart of Rankin County, on the outskirts of Hinds and Madison Counties, retailers in the Flowood area service a combined population of over 440,000 people in all three counties. Retail sales in the tri-county area topped $6 billion in 2001 alone – before the arrival ofthe Dogwood properties.
In addition to straight retail sites, developments like Harborwalk in Ridgeland are popping up. Located just north of Flowood and Jackson on the Ross Barnett Reservoir, Harbor Walk is a mixed-use development, which will feature a marina, condominiums, shopping, restaurants, offices and a hotel. Phase one of the development is scheduled to open in Summer 2007.
"Any one of these would be a great development on its own. But we are doing all of them, and the total experience will be something very few people in America are able to enjoy. It's a level of sophistication and convenience that will make life better for all those who experience it," said John Hannigan, who oversees the development and planning of Harbor Walk. Hannigan also serves as managing director of a similar project in San Jose, California.
Projects like Harbor Walk and the Dogwood properties demonstrate a new approach to retail development in Mississippi. The emphasis is lifestyle development and capturing the unique quality of Mississippi communities while bringing a fresh approach to suburban life.
Infrastructure developments have kept up with this approach. County officials around the state are taking advantage of programs through the Mississippi Development Authority and other entities to improve roads, upgrade utilities and create a higher capacity for accommodating the developers who have discovered their communities.
Logistically Speaking
As the automotive industry grows in Mississippi through the ballooning number of suppliers supporting Nissan in Mississippi and other automakers across the South, opportunities in the distribution and transportation industries will continue to grow.
Companies like Mississippi Warehousing Company, Welling Companies and AmeriCold have certainly recognized the potential in Mississippi.
Centrally located between the North and South American continents, Mississippi is within a day's drive of 55% of the major U.S. markets. The state's transportation systems – railways, roadways, airports and waterways – are full integrated to maximize transport options.
A Mississippi location spells easy access to the nation's top metropolitan and business markets. Mississippi's highway system includes 14 federal highways and 6 interstates. Today, 758.6 miles of new four-lane highway are in use by the public. Additionally, Mississippi highways were ranked as the fourth best in the entire country in a national transportation study.
Integrating the right technology to stay in touch with suppliers and clients around the globe isn't a problem either. Mississippi offers accessibility to high-speed data with broadband Internet access. As home to more than 25% of the nation's supercomputing capacity, the state will continue to produce new technologies to enhance its network foundation.
Conclusion
The time is now to build on the momentum of the last several years. In the aftermath of Katrina, Mississippi is ready for a renaissance like no other time in economic history. The legislation is in place, the resources are here and the people are poised to seize every opportunity with the heart and zest that has always made Mississippi the unique place it is today.
Momentum Mississippi, coupled with the pre-existing Advantage Mississippi plan, has launched new legislation and revamped older programs to offer corporate decision makers the incentives and assurance they need to recognize the business success stories waiting for them in Mississippi. From cash rebate programs to research and development loans and tax exemptions, Mississippi has the right fit for today's market.
Speed adds, "In the last year, over 250 companies have located in Mississippi. That equals over $1.5 billion in corporate investments and more than 5,800 projected new jobs in this state. We can't slow down now."
About the Author