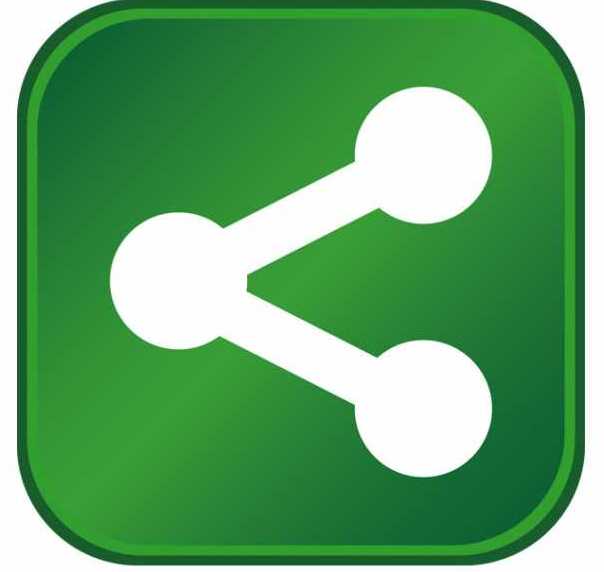 Show-Me-State Working Hard to Initiate Private/Public Relationships
Located in the heartland, the State of Missouri offers an abundance of natural incentives to ensure success for any type of business—a central location, skilled workforce, positive business climate, outstanding schools and affordable housing. The Missouri Department of Economic Development works with partners across the state to provide assistance to businesses and local and regional agencies in their economic development efforts.
Missouri has 13 distinct economic regions with different strengths and trends. However, all parts of Missouri share the same competitive advantages that have made the state the perfect place for companies of all sizes.
Many world-renowned companies are based in the Show-Me State and many others have headquarters or plants in Missouri, such as The Boeing Company, Anheuser-Busch, Hallmark, Express Scripts, Monsanto, Tyson Foods, 3M, and Wal-Mart. The "Big Three" automakers—Ford, General Motors and DaimlerChrysler—all have assembly plants in Missouri.
Small and medium-sized companies are considered the backbone of the economy, and many have found success in Missouri's business friendly climate.
A stable and diverse economy is an important ingredient for business prosperity. Missouri boasts the fifth most diversified economy in the nation, according to a study conducted by the Missouri Economic Research and Information Center. Economic diversity is crucial to a state's economic success and strength, as it signifies the economy is not dependent on any single type of industry. Missouri's economy is specialized in communications, transportation, non-durable manufacturing, wholesale trade, health services, construction and durable manufacturing.
Missouri has three target industries that have been identified as areas where the state is positioned for significant growth: advanced manufacturing, information technology and the plant and life sciences. In addition, the state continues to focus on creating an environment for entrepreneurs and small businesses to prosper.
Missouri's target industries were identified under the leadership of Governor Bob Holden who conducted a series of Economic Prosperity Summits after taking office in 2001. These meetings of business, community, government and education leaders were held to establish priorities and challenges facing the state in its efforts to ensure sustained economic growth for Missouri's communities, businesses and families.
Missouri's business climate and quality of life provides all types of industries and companies the opportunity to grow and be successful because of several factors:
A Productive Workforce
Missouri is known having a workforce that embodies the Midwestern work ethic: hardworking, skilled and productive. Now, state officials have refocused workforce development efforts to ensure that the state's workforce is technically trained and ready to take on the challenges they meet in the rapidly evolving workplace.
Missouri offers some of the most highly educated workers in the country. About 86 percent of Missourians over 25 have completed high school with 26 percent having completed at least four years of college. Nearly 60 percent of all high school graduates enter college. Missouri worker productivity is also high in quality, ranking almost nine percent over the national average.
Missouri assists its businesses with ensuring workers have the training and education they need through a variety of incentives and grants. These programs are conducted through the Missouri Division of Workforce Development and its local partners.
The Customized Training Program is designed to build job skills and knowledge through classroom training to help employees achieve a higher performance level. Companies use the funds to pay for training programs customized to their particular industry. Local education agencies assist employers in assessing training needs, developing the appropriate curriculum, and providing instruction. Companies must meet specific criteria to qualify for the program.
The Community College New Jobs Training Program funds training for workers employed in newly created jobs. Eligible companies that are creating a substantial number of jobs mainly use the program.
A third program is the Skills Development Tax Credit Program, which offers qualifying businesses in distressed area tax credits for upgrading an employee's skills and promoting them to a higher wage position.
The department offers other services for both employers and job-seekers. Recently, the Division of Workforce Development unveiled a new Web site, www.GreatHires.org. The site gives both employers and job seekers access 24 hours a day to career resources. Employers can use the site to post job openings and job seekers can post resumes. In addition, career counseling, education and training information are available through the Web site.
Central Location
In the heart of the Midwest, Missouri's great central location offers easy access to points all over the nation. Missouri's population totals more than 5.6 million people, which ranks 17th in the nation.
However, with its location, Missouri is actually within 500 miles of almost half of the entire U.S. population and 41 percent of total effective buying income.
Transportation and Infrastructure
Missouri has access to both national and international markets via air, road, train or water. With more than 32,000 miles of highway, including 10 major interstates, Missouri's highway system is the seventh largest in the nation. Many prime markets are just a day's drive away by truck.
By air, Missouri business travelers can reach most cities in the U.S. in less than three hours by using one of eight commercial service airports in the state. These include Kansas City International Airport and Lambert International Airport in St. Louis. Missouri has about 500 aviation facilities and is home to the region's leading passenger and air cargo shipping centers.
More than 4,000 miles of railroad tracks offers inexpensive shipping to many U.S. cities.
And, Missouri offers more than 1,000 miles of waterway via the Mississippi and Missouri Rivers. Fourteen ports throughout the state serve as distribution points for grain, coal, petroleum products, chemicals and other bulk materials. The ports are located in both urban and rural areas.
Missouri also has the telecommunications infrastructure to assure businesses are able to compete in the global economy. With more than 5,000 miles of fiber optics and new telecommunications services expanding, Missouri encourages efforts to implement the best advances possible in telecommunications. Missouri companies have virtually no limitations on communication via phone, fax or modem regardless of location.
High Quality of Life
Whether you enjoy the peaceful solitude of country life or the hustle and bustle of a city, Missouri offers something for everyone. A low cost of living, outstanding schools, affordable housing and a multitude of entertainment choices combine to give Missourians a high quality of life—an important factor for businesses in attracting and retaining a quality workforce.
Housing costs in Missouri consistently rank well below the average price in America. And, Missouri ranks 10th in the nation in the number of elementary and secondary schools. There's an outstanding 18:1 ratio of students to teachers. Missouri schools are also technologically advanced; 97 percent of all elementary and secondary schools are connected to the Internet.
The Show-Me State also boasts outstanding higher education institutions. Missouri ranks 13th with more than 100 institutions of higher education. The University of Missouri System, with campuses at St. Louis, Kansas City, Columbia and Rolla, offers a wide range of degree programs. Washington University in St. Louis is widely regarded as one of the nation's top universities.
Missouri has a rich cultural heritage with many attractions for all interests. With cultural options such as the St. Louis Symphony Orchestra, the Kansas City Ballet or the St. Louis Art Museum, or the Ozarks country music appeal of Branson, there is entertainment for everyone. Recreation abounds in Missouri too, with the 225-mile Katy Trail for hikers and cyclists, major lakes and fishing streams. Or, there are plenty of attractions just a short drive away. The Missouri Division of Tourism, at www.visitMo.com offers plenty of information about the state's attractions and events.
A Blueprint for Prosperity and Jobs
In this 21st century, there is an increased emphasis on global, technology-based companies. This is where the future lies for Missouri. State leaders recognize this and are changing with the times to remain competitive in the New Economy and ensure economic prosperity for all Missourians.
As charged by Governor Holden, the Department of Economic Development in 2003 rolled out "A Blueprint for Prosperity and Jobs." This document details what Missouri must do to succeed in the new global economy. The blueprint plots the course of action needed for success in technology development and commercialization, developing entrepreneurs and small businesses, redeveloping our communities, strengthening tourism, attracting jobs, and most importantly, improving the skills of Missouri workers so they can help businesses thrive.
For more information about what Missouri has to offer, log onto www.missourdevelopment.org or call toll-free 1-800-523-1434.
About the Author