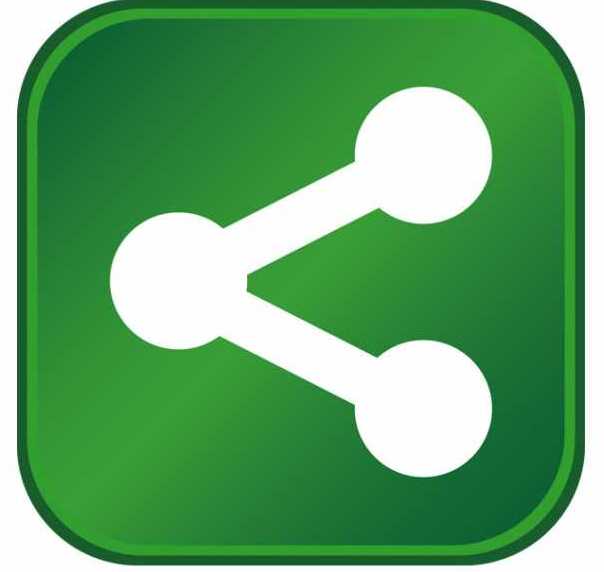 In rural, north central Missouri, a handful of counties have banded together to prove that their sum is greater than their parts.
The driving force is the Moberly Area Economic Development Corporation (MAEDC), fueled by the enthusiasm and business savvy of area leaders. While MAEDC has been around since 1988, it has only been in the past several years that it expanded to look at the bigger picture beyond Randolph County, which includes Moberly. In 2009, leaders from sparsely populated but resource-rich Chariton County joined forces with MAEDC and in early 2011, neighboring Cooper and Monroe counties signed on.
"Chariton County partnered with Moberly to help us bring people into the area to show off our assets, so we weren't left on a smaller scale trying to open doors. Now, when talking to potential businesses, we're able to draw on the synergies of all four counties, because each of the communities brings something unique to the table," said Tom Burkhart, city administrator of Salibury in Chariton County and MAEDC board member.
It's a message echoed by MAEDC's partner Midwest-U.S. China Association, which works for a dozen Midwest state to bring business to the region from China. The association was instrumental in helping recently bring Chinese-owned Mamtek International to Moberly, the first Chinese greenfield investment in the state. This $46 million facility will be the only U.S.-based producer of sucralose, an artificial sweetener and notable for reversing the trend of manufacturing moving to China.
"We're trying to get people to think regionally, because with the strength of everyone working together, we all win," said chairman Bob Holden, who is also former governor of Missouri.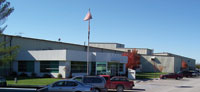 This partnership and drive is paying off. In the past three years, MAEDC has worked on new and expansion projects that will create over 1,000 jobs and $190 million in investment in the area – and that's not counting numerous projects still in the early stages.
A look at the Moberly area counties
Randolph, Chariton, Cooper and Monroe counties, the four counties comprising the MAEDC, represent a large swatch of north central Missouri. All are largely rural yet rich in assets. Located equidistant in the state, two hours from both Kansas City and St. Louis –and nearly in the geographic center of the country, the area offers a highly desirable, centralized location. It's backed by extensive intermodal infrastructure including newly enhanced interstate and highways, rail hub and even port access to the Missouri River which provides affordable transportation through the river system to the Gulf of Mexico. The area is within a day's drive of 45 percent of the county's population and 49 percent of all U.S. manufacturing.
Moberly area boosters are quick to point out that although the area is largely rural and semi-rural, the region is not lacking for amenities, lifestyle and even charm, which can be a big influence on businesses leaders looking to relocate their companies to the area.
"Cooper County prides itself on our cultural tourism, from our 400-plus homes on the National Register of Historic Places to our opera house and Thespian Hall to even the Warm Springs Ranch, Anheuser Busch's Clydesdale breeding facility," said Julie Thacher, mayor of Boonville in Cooper County. "People are blown away by the area. They may come to visit, but end up wanting to stay."
Other assets include rich farm land throughout the region, which has resulted in a strong agribusiness sector, along with related industries such as automotive, food processing, biofuels, and warehouse and distribution.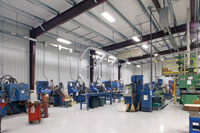 Chariton County literally sits atop and below a wealth of infrastructure, including an abundance of crude oil pipelines and new natural gas pipelines, along with a major oil tank field. It also is at the intersection of power grids run by both Kansas City Power and Light and Ameren, a supplier of electricity and natural gas to Missouri and Illinois. All of that, combined with highway, rail and river access makes the area a virtual no-brainer for potential businesses, which is why the county has fielded more than 20 prospecting site visits over the past year, according to Chariton's Tom Burkhart.
This infrastructure, combined with existing agriculture, is why Hampton Alternative Energy Products recently began work on the state's first biomass energy plant in Triplett, Missouri, in Chariton County. It will convert cattle manure produced by the neighboring Hampton Feedlot into renewable energy and sell it back to the grid.
Highly motivated, skilled, low-cost workforce is a key draw
One theme echoed by business owners and area leaders alike is the area's strong workforce. According to Corey Mehaffy, president of MAEDC, there are more than 100,000 workers in the Moberly trade area.
"We have a very large workforce and our major employers draw people from as far as 70 miles away," he said. "There's great strength in the community. Our workers are highly skilled in areas like composite fabrication and metal fabrication, which are great skill sets for the businesses moving in like Vest-Fiber."
Mehaffy is referring to the Danish company that recently settled in the area, the first foreign wind component manufacturer to invest in the state.
Bob Lehenbauer, president of Lakeside Casting in Monroe City (and Monroe County) said, "There is a strong workforce here that is one of the biggest strengths in this area. You have people who grow up in rural areas who starting working long hours at an early age. Give them a regular job and they will give back 110 percent." Since 2002, Lakeside has been in Monroe City producing die cast products and assemblies.
This message is reiterated by Charlie Mekersman, human resources manager at Nordyne, a manufacturer of HVAC products for manufactured homes in Cooper County's Boonville. "The area's number one advantage is the work ethic and quality of people who work here. In the 32 years we've been around, our employees have been a tremendous asset."
Another major Monroe county employer is a company whose subsidiaries are Perry Machine and Die, which provides die casting to automotive and communications industries and Continental Casting, a plastics injection molding manufacturer for automotive and retail applications. Leah Berry, human resources manager for both companies said, "The whole area is very supportive of manufacturing and there's a high work ethic of employees. I couldn't ask for a better place to do business."
Low costs and easier regulations make the area an attractive area to invest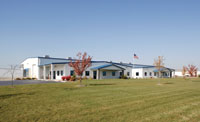 With exceptionally low labor, land, energy and living costs, the Moberly area is a cost-effective place to do business. Mehaffy explained that CNBC recently announced that Missouri was the fifth-lowest state in terms of cost of doing business and the state's average cost of living index is 90.2 percent of the country's average. Taking it further, he said that the Moberly area's index compares at 78.2 percent.
"Taxation is low, labor costs are low and energy costs are low. The business climate is very favorable," he said.
Fewer, less-rigid regulations and permitting is another factor incenting companies to look at the area.
"We simply don't have the hard regulations in our smaller communities that are found in larger cities, which is why've seen increased interest," said Burkhart. "Many companies are looking at getting out of places like Chicago and Los Angeles, because the stiff regulations are making cost of doing business prohibitive."
A smart use of incentives another tool to draw investment into the area
The MAEDC and area government officials have been making savvy use of numerous state and local incentives, including setting up much of the area as Enhanced Enterprise Zones. Other incentives include tax abatements and even ones like the no-cost land program that Mamtek utilized.
"We're very creative in putting incentive packages together, which is what sent Mamtek to us. When foreign companies come here, it can be difficult for them to get financing, because most U.S. lenders treat them as startups. We understand the issues that both foreign and domestic companies face and are able to help them," said Mehaffy. "But one of our strongest messages is that we can say we've done the things we're proposing. Many smaller communities can't say that. With our 20-plus successful deals, we have solid, proven experience and people understand that."
This experience is the reason MAEDC was able attract Vest-Fiber to the area and even more remarkably, complete the Mamtek deal in 72 days from site selection to the announcement of the project.
The area's whole package is proving highly attractive
The combination of an available, highly skilled workforce, low business costs and pro-business attitude, underscored by the area's friendly attitude, is proving lucrative.
"I had been looking at different sites and found Moberly right in the center of where I wanted to be. We're now in the efforts to put up production and looking forward to working with the community As a businessperson, I'm certain that Moberly is the right place to be," said Hans Leerskov Hansen, business development manager at Vest-Fiber.
Bruce Cole, chairman and CEO of Mamtek summed it up: "Certainly the economic incentives offered by the state and Moberly's generosity were contributing factors. But at the end of the day, we chose Moberly because of the values found in this community and the hard work, cooperation, goodwill and can-do attitude we saw so clearly in the initial 72 days. This spirit personified this community and Midwest values in general."
 
About the Author