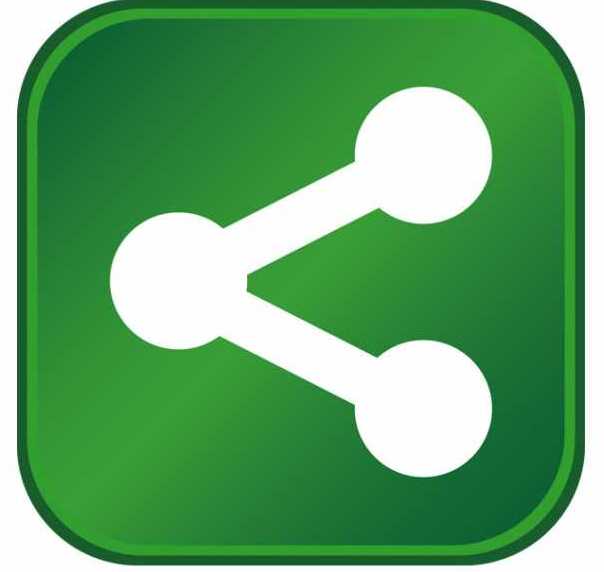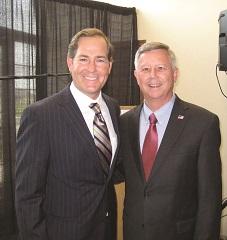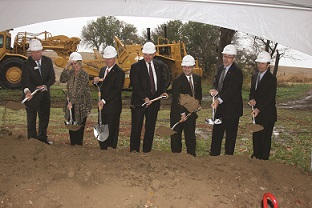 Several targeted industry clusters were the driving force behind Nebraska's formula for successfully rebounding, and then growing and sustaining a healthy and thriving economy. The spotlight for 2013 was on software and technology, biosciences and technology, transportation, distribution and logistics, manufacturing, and research and development and engineering.
The Nebraska State Legislature continued to refine and simplify the Nebraska Advantage Act, a tiered incentive program that continues to be a major factor in attracting business leaders and entrepreneurs to locate or expand companies in the state.
For example, the Nebraska Advantage Act Tier 2-Large Data Center incentive (requiring a minimal investment of $200 million and creation of at least 30 full-time positions) has proven to be a huge draw for large data centers.
Specifically, Sarpy County welcomed Travelers Companies, Inc., a leading property casualty insurer, which broke ground in early November for a $200 million, 190,000 square-foot facility in the 140-acre Sarpy County Power Park. The company's nine-month vetting process evaluated more than 90 sites before settling on the Nebraska site. 
Travelers now joins a growing list of data centers in Sarpy County, including Fidelity Investments, Yahoo!, Cabela's and two CoSentry locations, further solidifying the state's standing as a stronghold for continued growth and development of data centers.
In fact, CoSentry, a co-location data center headquartered in Omaha, recently completed a 15,000 square-foot addition at its Midlands Data Center in Papillion.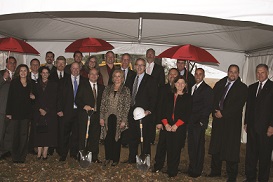 What's more, Yahoo! demonstrated further confidence in the state by announcing it was expanding its staff in La Vista, Nebraska, by as many as 100 new positions in customer care, integration and logistics.
Also in the software and technology industry, factoring in CenturyLink's multi-million-dollar investment in upgrading its high-speed fiber network up to one gigabit per second (Gbps) elevating Omaha to one of the fastest broadband cities in the nation, the state could very well see an upsurge in new business and expansion announcements.
One company that's sure to reap future benefits is DirectCall Transfer Center, a patient logistics center that recently opened a new Omaha headquarters, expanding from 2,500 square feet to 11,000 square feet with more than 70 consoles. The Center, which represents several national prestigious hospitals, medical centers and health systems, projects 125 to 325 new jobs during the next three years.
Elsewhere in the state, Phynd Technologies, a software firm based in Dallas, Texas, expanded to Kearney where it's launching a new solution for hospitals and health care providers. The company will create 18 new positions during the next two years.
Prime Communications of Elkhorn, Nebraska, received a $50,000 Nebraska Innovation Fund grant to further explore and develop products in its expertise of networking, video surveillance, wireless and security.
In the biosciences and technology and R&D and engineering arenas, Laurel BioComposite, LLC, in Laurel, Nebraska, built a new 20,000 square-foot facility to house its production of Bio-Res™, a filler or additive created from bio-based feedstock, distiller grains and is a by-product of the ethanol process.
The University of Nebraska Medical Center and/or UNeMed Corporation, UNMC's technology transfer office in Omaha, have been involved in projects involving Japan and China in the bio-solutions field.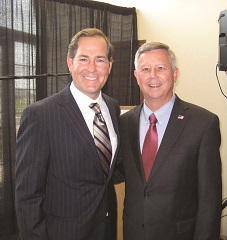 Japan-based Taisho Pharmaceutical Company is sponsoring additional research by a renowned UNMC microbiologist to find ways to fight infections through tiny proteins called peptides. With the use of a database, peptides can be engineered and custom-built to defeat specific superbugs, such as MRSA or methicillin-resistant Staphylococcus aureus, and fight viral and fungal infections.
Technology developed at UNMC is providing the base for a new Chinese biotechnology start-up company, Bohe Biotech. UNeMed Corporation signed a deal with Bohe Biotech to employ commercial uses of a novel derivative of menthol, an ingredient often found in oral hygiene products.
UNeMed also signed a deal with ProTransit Nanotherapy, LLC to commercialize nanotechnology developed at UNMC to strengthen sunscreen, anti-aging cosmetics to protect against wrinkles, skin cancer and in the future, target treatments for ailments including stroke and heart disease.
Enbido, Inc., of Omaha, received a $100,000 R&D grant from the Nebraska Department of Economic Development to commercialize a rapid bio-waste degradation technology that works one and a half to two times faster than the next best industry practices found in Europe or North America. When commercialized, this technology will lead to benefits including rapid disposal of massive bio-waste, landfill space conservation reduction of greenhouse gas emissions, more rapid and greater energy generation and enhanced energy security.
In the manufacturing industry, Invest Nebraska, a state-funded venture development organization, invested $500,000 in Virtual Incision, a Lincoln, Nebraska, company that is developing a patented robotic surgical device that enters a patient's body through a single incision. 
Airlite Plastics Co. in Omaha began work on a 43,000 square-foot expansion at its facility near Eppley Airfield. The company also has committed to invest $57.8 million and add 117 jobs during the next five years. The company produces containers and lids for food packaging, drink cups and lids, polystyrene coolers and custom plastic products.
The transportation, distribution and logistics industry also saw significant investment in Nebraska. Baldwin Filters in Kearney has broken ground for a new 400,000 square-foot distribution center. The center is expected to be operational in summer 2014.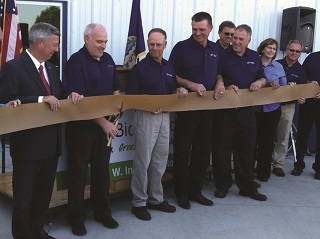 On the heels of its $1 billion infrastructure improvements and expansion projects in 2012, Union Pacific Railroad has committed an additional $9.4 million for maintenance and rail capacity. Burlington Northern Santa Fe Railroad, which spent $202 million on similar improvements and expansions in 2012, committed an additional $110 million for maintenance and rail capacity expansion projects in Nebraska.
That Nebraska rated second in the nation in Pollina's Ten Most Business-Friendly States for 2013 comes as little surprise to the many CEOs, business executives and entrepreneurs who have purposely chosen to locate their new businesses or expand their existing businesses in Nebraska.
The report gave Nebraska A's in unemployment rate, right to work, unemployment insurance, business inventory tax, comprehensive tax — new firms, comprehensive tax — mature firms, litigation environment, transportation infrastructure, incentives, including the State's comprehensive Nebraska Advantage Act and Talent & Innovation Initiative (TI2) and marketing/website/response to new and existing employers (four factors).
Just look to Travelers, Fidelity Investments, Yahoo!, Cabela's and CoSentry which sought locations that put it in close proximity with significant infrastructure, offered competitive utility costs and provided a real estate market equipped to accommodate future growth and expansion needs.
Looking forward to 2014, Nebraska is evaluating its tax structure and continuing to make Nebraska one of the top states for business.
About the Author