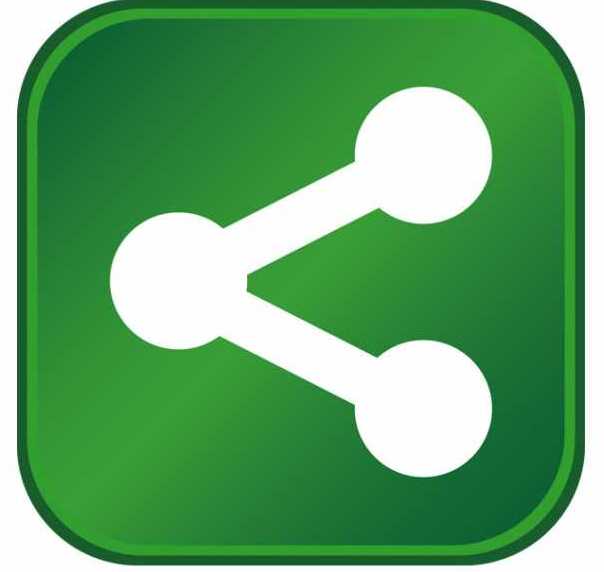 New York State is a premier location for business. With a diverse economic structure, highly skilled workforce, innovative industries and technologies, world-renowned academic and research institutions and support from proven economic development programs with tailored incentives, the Empire State attracts business leaders to invest and locate in New York State.
This issue of Trade & Industry Development magazine focuses on the distribution industry, plastics and metals, as well as ports. New York State excels in each of these and demonstrates a great degree of growth, modernization and potential to provide future revenue in these vital industries.
Distribution Industry
New York is a major national center of distribution related activity. Because of New York's location within the largest concentration of population and wealth in North America, it is a strategic location for the distribution of goods. As a result, the distribution cluster employs more than 254,600 New Yorkers at over 43,136 establishments.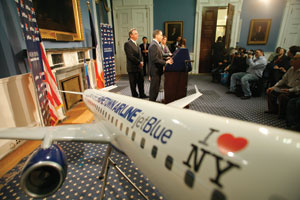 New York's stature in this industry is not surprising. The state possesses a significant number of attributes critical to companies engaging in distribution activities. New York is within one day's highway travel of more than 55 percent of the nation's population and more than 60 percent of the population of Canada. New York's extensive transportation system includes superb harbors, deep water ports and waterways, the largest containership facilities in the world, thousands of miles of modern highways and railways and hundreds of air handling facilities, including one of the world's largest air cargo centers, John F. Kennedy International Airport.
Many leading manufacturers and retailers have significant distribution activities within New York State. These include such well-known companies as Ace Hardware, Best Buy, Distribution Unlimited, The Gap, Home Depot, Kohl's, Pep Boys, Rite Aid, Staples, Target and Wal-Mart.
And New York is making way for new distribution centers. Construction is nearly complete on a 750,000 square foot distribution center for CVS/pharmacy in Chemung County. The state provided the company with a $4 million ESD JOBS Now Capital grant to be disbursed in 2011 as project milestones are completed and a $750,000 grant from Division of Housing and Community Renewal for water line extensions and other infrastructure. The new facility will employ 600 people when fully operational in 2011, supporting the inventory and fulfillment needs of approximately 350 CVS/pharmacy stores.
New York State's distribution-friendly infrastructure also offers pro-business resources and incentives to keep costs down and boost profits, including suitable sites and buildings at competitive prices; numerous prime, pre-approved, permitted, ready-to-occupy distribution center sites; availability of skilled workers; workforce training and development; no inventory tax and no taxes for third party distribution centers.
Materials Processing Industry
New York State's materials processing firms, including the sub-clusters of plastics and metals, are at the forefront of cutting-edge, high-technological advancements and investments.
Materials produced in the state provide the "enabling technology" for sectors such as electronics, computers, telecommunications, transportation, aerospace, medical equipment, construction and consumer products. This industry cluster employs 71,300 New Yorkers at 2,070 establishments, including specialty metals finishing operations and incubator ceramics start-ups, as well as commodities producers and vertically-integrated corporations producing both materials and high-technology end-products.
New York is home to many world-leading materials process companies, including Alcoa, Corning Inc., E.I. Dupont Inc., International Wire, Nucor Steel and Pactiv Corp.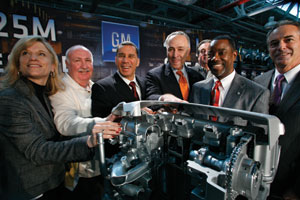 A testament to New York State's dynamic materials processing sector is Corning Inc.'s decision to dramatically expand new and existing research and manufacturing operations in the state's "Ceramics Corridor"—a concentration of advanced materials firms in the Southern Tier of the state. In addition, Alcoa recently made a commitment to invest over half a billion dollars in plant modernization and continue aluminum smelting operations for at least another 30 years. Western New York, in particular, is focused on plastic packing technology research and development and the Capital District, with the University of Albany's nanotech center, focuses on the advances that are being made in materials processing and science in today's nanotechnology.
Also imperative to the materials processing field, New York State has a strong presence of quality engineering and technical schools, such as Rensselaer Polytechnic Institute (RPI), Rochester Institute of Technology (RIT) and New York Centers for Advanced Technology (CAT).
Ports
The Port of New York and New Jersey is the gateway to the most concentrated and affluent consumer markets in the world, making New York one of the best-connected business locations in the United States. The Port of New York and New Jersey is the largest port on the East Coast and the third-largest in the nation. Many large distributors and public warehouse contractors locate near the port to improve speed-of-delivery.
According to the Port Authority of New York and New Jersey, the port handled 4.6 million loaded and unloaded 20-foot equivalent units (TEUs) in 2009. Additionally, ExpressRail, the Port Authority's on-dock rail system in New York and New Jersey, handled 308,131 cargo containers. The Port Authority of New York and New Jersey is investing $200 million in seaport-related improvements in 2010 to improve efficiency and capacity at the Port.
New York First
To assist businesses expanding in or choosing to locate in New York State, Governor Paterson and Empire State Development launched New York First (www.NYfirst.NY.gov) in October 2010. The innovative website houses the full scope of economic development programs available in New York State in one place—searchable by type of assistance, size of business, MWBE status, industry, administering agency and more.
The site also offers the New York State Site Finder. This resource was developed by ESD to facilitate the site selection process in New York State. In partnership with local and regional economic development agencies, utility companies, commercial realtors and other economic development professionals, it provides companies with the most extensive and current inventory of industrial sites and buildings.
Finally, ESD offers an "Experts on Demand" commitment. ESD guarantees that every email or phone call it receives will get a response within one business day. ESD encourages visitors to work with the state's economic development professionals to find the right program for their business.
New York Today
New York State has recently faced unprecedented economic challenges and must continue to work harder than ever to explore opportunities for job growth and investment. Under the leadership of Dennis M. Mullen, ESD is making tremendous strides in key economic development initiatives, including small business, traditional manufacturing and technology. Businesses choose New York State because it shows the promise of future growth and prosperity. Its unparalleled market proximity, and host of resources and incentives give New York-based businesses a distinct edge over the competition, making New York State the premier location to build and locate a growing company.
About the Author